Resistance of children born by caesarean section and premature birth
Advanced medicine gradually makes cesarean section the preferred choice of many women for difficult births, but this method also brings some limitations compared to natural birth. If in a vaginal birth, the labor process allows the baby to be exposed to the beneficial bacteria environment in the mother's vagina, thereby "awakening" the immune system including the good bacteria in the intestinal tract, then This did not occur in infants born by caesarean section. While babies born vaginally only need about 10 days to have a full count of good bacteria and perfect their immune systems, this process can take up to 6 months in babies born by caesarean section. Therefore, weak resistance makes C-section babies more susceptible to diseases, especially respiratory and digestive problems.
Meanwhile, premature birth is counted when the baby is born before 37 weeks of age. The more premature babies are born, the more health risks they face because the respiratory system, digestive system, vision, hearing… are still lacking. Many premature babies require antibiotics in their first weeks of life to prevent or treat serious infections. This in the long run damages the beneficial bacteria in the child's gut, which is the physiological environment against pathogenic bacteria, and also aids in the digestion of nutrients.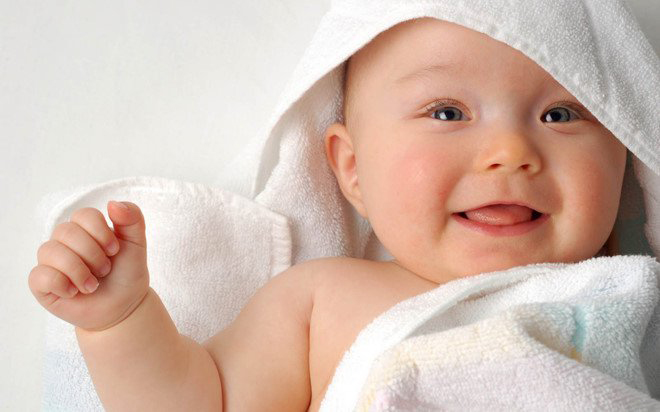 The weak immune system makes it difficult for babies born by cesarean section or premature to achieve outstanding physical growth.
Ms. Hoai An (HCMC), the mother of a 2-year-old boy shared: "My baby was born by cesarean section at 38 weeks of pregnancy due to the breech position. At birth, babies have to temporarily drink formula in the first few days because breast milk comes in slowly. Whether it's milk or solid food, the baby often vomits, so it looks so cute. This year, when she started going to school, she still had frequent colds and runny nose, which made me even more worried."
Hoai An's concern is also the common concern of many diaper mothers in the new normal period, when the children gradually return to school but are still not old enough to be vaccinated against Covid-19.
Strengthen resistance with colostrum supplement formula
A common condition in babies born by caesarean section, premature birth is the opportunity to have late access to breast milk, especially colostrum – a drop of "golden milk" for babies and only appears within the first 72 hours after birth. The main reason comes from the fact that babies born by caesarean section, premature babies often have to stay in neonatal intensive care for many hours, even days, months, or mothers have to take antibiotics to relieve pain, anesthetics, anesthetics … can slow down lactation.
Commenting on the value of colostrum, BS.CKI Tran Thi Minh Nguyet, Director of the Nutrition Research Institute of Ho Chi Minh City (NRI) said: "Colostrum is considered an absolutely safe vaccine, helping to improve children's resistance thanks to its ingredients of IgG, lactoferrin, amino acids and enzymes. It also has 10 times more important nutrients than transitional and mature milk. Ideally, therefore, infants should receive colostrum directly from their mothers at birth."
Having many disadvantages in exposure to colostrum from mothers, babies born by cesarean section, premature babies need to be more attentive in how to care for and choose nutritional products that supplement this important source of nutrients, in order to speed up the process. perfecting the immune system and achieving the required growth rate at a certain age, Dr. Nguyet advises.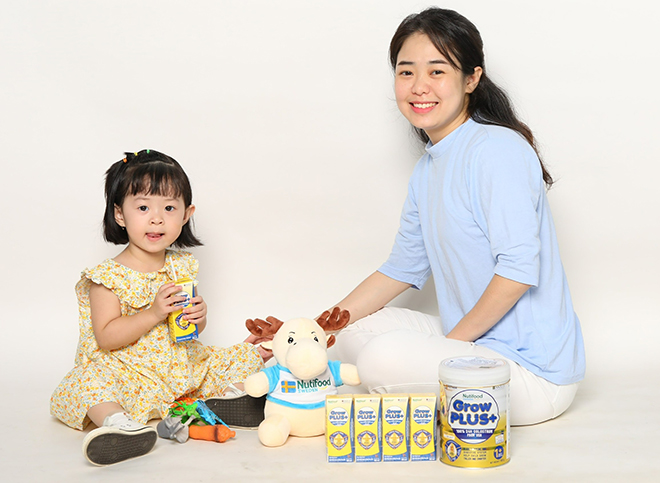 Using formula milk to supplement colostrum is the solution chosen by many Vietnamese mothers to strengthen their babies' resistance.
Accordingly, products from the Nutifood brand are especially interested by Vietnamese mothers. Prominent among them is Nutifood GrowPLUS+ Colostrum (Yellow) – the latest product of the leading baby milk brand in terms of revenue in Vietnam for 3 consecutive years (from 2019 to 2021). This is a research achievement of the Swedish Nutifood Nutrition Research Institute (NNRIS) and has the main ingredient of 100% 24-hour colostrum imported directly from the US. Unlike 48h or 72h colostrum, 24h colostrum is more valuable thanks to its nutritional content and outstanding number of antibodies.
In addition to the "golden" ingredient of colostrum, the exclusive "healthy resistance, good digestion" FDI foundation in this product provides a second source of support for the immune system to make the baby stronger inside and stronger outside. . This platform is clinically proven and especially effective for Vietnamese children after only 4 months of use. Specifically, the experiment showed that the FDI formula reduced the rate of children with respiratory infections by 58.6%, the rate of children with digestive disorders by 77.8% and the rate of children with problems by 56.4%. about sleep.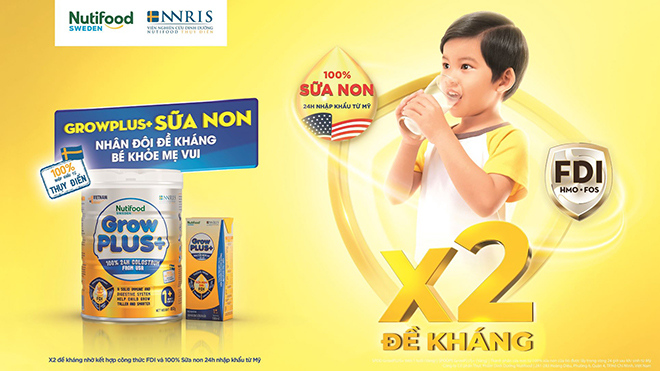 24-hour colostrum and the exclusive FDI platform in Nutifood GrowPLUS+ Colostrum (Yellow) helps children double their resistance.
Nutifood GrowPLUS+ Colostrum (Yellow) is also full of micronutrients such as vitamins of groups A, B, D3, calcium, zinc, phosphorus, DHA, Omega 3 & 6… to help prevent constipation, promote weight gain, increase weight gain. height, visual development, brain for children born by caesarean section, premature birth to catch up with their peers.
Nutifood GrowPLUS+ Colostrum (Gold) is 100% produced and imported from Sweden, one of the cradles of the world formula industry. The product has two convenient versions of powdered milk and ready-to-drink milk powder, widely distributed at the Nutifood Nutrition House chain, retail stores and supermarkets nationwide.
You are reading the article
Tips for moms to help babies born by caesarean section, born prematurely grow up healthy

at
Blogtuan.info
– Source:
Eva.vn
– Read the original article
here