Giải trí
9 types of food, if stored together, will cook quickly, spoil quickly, and easily rot
When stored together, the ethylene gas released will cause food to cook faster and spoil faster.
1. Apples and carrots
Apples produce a lot of ethylene gas, which is why you need to be careful when storing them with other foods. Especially do not put apples together with carrots, otherwise the carrots will have a bitter taste after only 2 weeks.
2. Cucumber and Tomato
Cucumbers are very sensitive to ethylene gas, so it's best not to store them with tomatoes, although the two make a perfect salad pairing. Cucumbers will quickly wilt and turn yellow. You're better off storing cucumbers and tomatoes far away in the refrigerator.
3. Onions and potatoes
Onions are quick to absorb moisture but stay dry, while potatoes are succulent, so don't keep them together. In the case of storage together, potatoes will quickly sprout from the eyes and onions will sprout.
4. Banana and avocado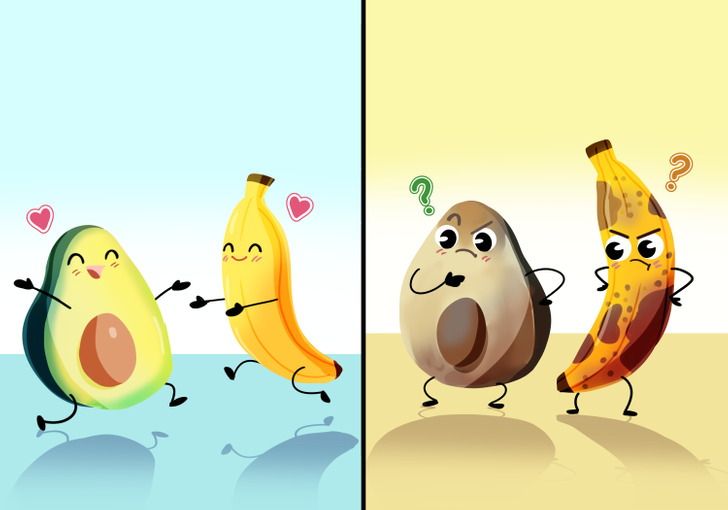 In case the avocado is ripe, do not keep it near the banana, otherwise the avocado will ripen faster and spoil faster. However, if it's raw avocado and you want it to ripen faster, add 1 banana with the avocado and place in a paper bag.
5. Peach and banana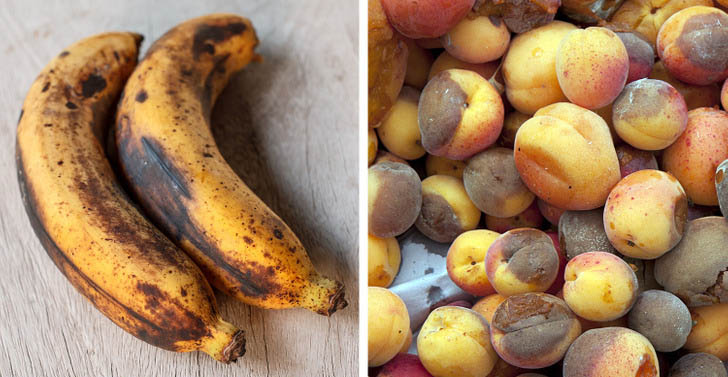 The ethylene gas released by bananas causes peaches to ripen faster than normal. The more ripe the banana, the more gas is released.
6. Eggplant and Cucumber
Cucumbers can make eggplants spoil faster. So make sure you don't store them in the cupboard with the cucumbers. However, if you want to store eggplants in the fridge, you're better off keeping them away from any fruit.
7. Grapes and Mango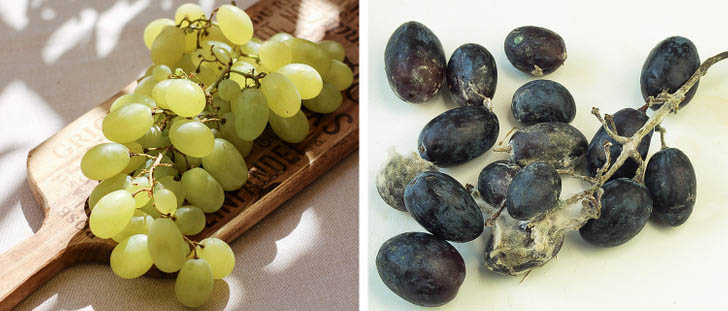 Grapes are very sensitive fruits and should not be mixed with any other fruit or vegetable. Mangoes give off too much ethylene gas, which causes grapes to ripen and rot quickly.
8. Blueberries and Strawberries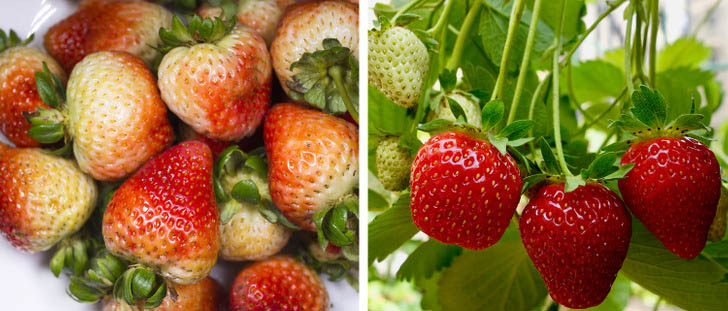 If you put these two fruits together, it will make strawberries ripen faster and spoil sooner. You can put them together, but should be eaten within a few days.
9. Oranges and cabbage
Oranges release a lot of ethylene gas, if stored together with cabbage will cause cabbage to spoil quickly. It is better to store cabbage in a plastic bag if you want to store it for a long time.
You are reading the article
9 types of food, if stored together, will cook quickly, spoil quickly, and easily rot

at
Blogtuan.info
– Source:
24h.com.vn
– Read the original article
here