Cut the "life" of real estate
According to experts, in Vietnam, investment capital into the real estate market in recent years consists of 5 sources: Own capital of domestic real estate enterprises, foreign investment capital, and mobilized capital. Direct investors through the form of buying and selling real estate formed in the future, capital from credit institutions (mainly from commercial banks) and capital mobilized from the stock market. securities (stocks, bonds).
Assoc.Prof.Dr. Ngo Tri Long, former director of the Price Market Research Institute (Ministry of Finance), said: "The life" of real estate businesses depends on capital flows.
Although the capital channels in the market are quite diverse, so far, most businesses have still largely depended on credit capital from banks. However, after the State Bank made moves to tighten credit for real estate lending, a series of businesses have actively switched to raising capital through the issuance of corporate bonds.
Dr. Can Van Luc, Member of the National Financial – Monetary Policy Advisory Council, Chief Economist of BIDV, said that the quadrilateral "insurance – banking – securities – real estate are closely related to each other. . He cited, the bank spends 20% of its capital on real estate loans (both housing loans and housing business). Securities are also closely related to real estate. Many real estate companies are first or second in the corporate bond issuer block.
Real estate companies listed on the stock exchange account for 17% of the total market capitalization. In addition, many real estate trust funds and derivatives are related products between the real estate industry and securities.
Emphasizing more on the role of capital from bonds for businesses in general and real estate businesses in particular, Dr. Le Xuan Sang said, without an effective and healthy bond and stock market, commercial banks will have to "buckling" to mobilize capital and lend to the economy, leading to security risks. Financial security (especially bad debt and capital loss) may arise, which is an issue that cannot be taken lightly.
Decant and perforate in the sea
Faced with the current inadequacies in the market, experts assessed that the "defining and clearing", "catching worms and weeds" and there are tighter regulations on the issuance of bonds by enterprises. is necessary, but experts say, it is necessary to avoid blocking capital flows or reducing the opportunity to access capital for any business.
Dr. Nguyen Minh Phong petitioned and asked to "hit the mouse and not break the vase", handling violations without stopping or disrupting the corporate bond market and related real estate market is even more meaningful. more important in the future.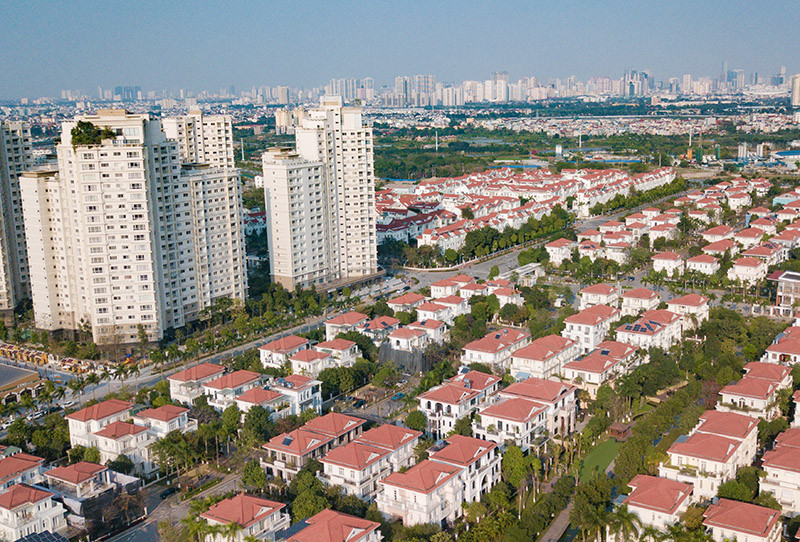 Further analysis, Assoc.Prof.Dr. Ngo Tri Long said that strengthening the bond market is a must, but the solution must be to overcome the weaknesses of the market. So how to turn bonds from a ticking time bomb into a powerful corporate weapon? According to this expert, the only goal is to aim for a corporate bond market to become a solid pillar and a tripod in Vietnam's capital market.
From the perspective of the Vietnam Securities Business Association, Ms. Hoang Hai Anh said that, for the immediate goal, we immediately need to have a solution to protect the trust of investors. Investors. This needs to be brought up as the top urgent solution along with solutions to regulate legal regulations.
Besides, according to this expert, it is necessary to diversify financial products specific to the real estate market so that investors have more choices, especially for standardized products in the world and have the close management of the State management agency in order to protect the legitimate rights and interests of investors.
Dr. Nguyen Quoc Hung, General Secretary of the Banking Association, said that it is necessary to develop the financial market in the direction of harmonization between the money market and the capital market. Promoting the development of the capital market to create conditions for real estate businesses to mobilize long-term capital, contributing to reducing dependence on bank credit flows.
Accordingly, it is advisable to develop new financial instruments arising in the real estate mortgage and credit market such as: securitization of mortgage loans with real estate; issue project bonds for projects that need to borrow capital; issue real estate certificates and issue fund certificates of real estate investment trust funds…
In addition, according to Dr. Nguyen Quoc Hung, it is necessary to improve the credit policy for the real estate market in the direction of better distinguishing real estate for essential and non-essential needs in order to prioritize focusing development capital, avoiding development. overheating, causing a bubble in the real estate market.
According to the Vietnam Banks Association, real estate credit outstanding by the end of 2021 is only VND 2 million billion, up 12% (lower than the overall credit growth of the economy). As of March 31, 2022, the credit growth of the whole economy reached 5.04%, the credit growth rate is increasing much faster than the same period last year (in 2021, it will increase by 2.16%); Outstanding credit balance for real estate business reached VND 783 trillion
Bad debt for the real estate sector is gradually decreasing: In 2017, the bad debt ratio was 2.48%; in 2018 is 3.66%; in 2019 decreased to 1.87%. In 2020, the on-balance sheet bad debt ratio is 1.69%; 2021 is 1.92…
Duy Anh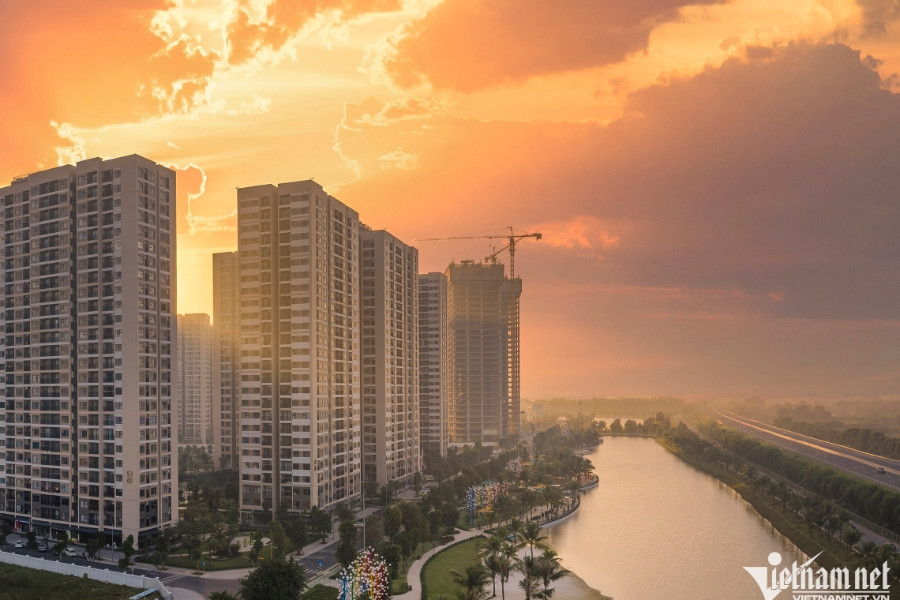 You are reading the article
A wave of 'catch weeding'

at
Blogtuan.info
– Source:
vietnamnet.vn
– Read the original article
here