Giáo dục
Autonomous mechanism for doctoral training makes 'incubators' revived
These days, public opinion is boiling about the "badminton doctoral thesis". At first people thought it was a joke, but it turned out to be true. Not only that, there are at least 6 other 'badminton theses'.
Then people discovered a series of theses like "The process of socio-economic transformation of the province …" of the Academy of Social Sciences.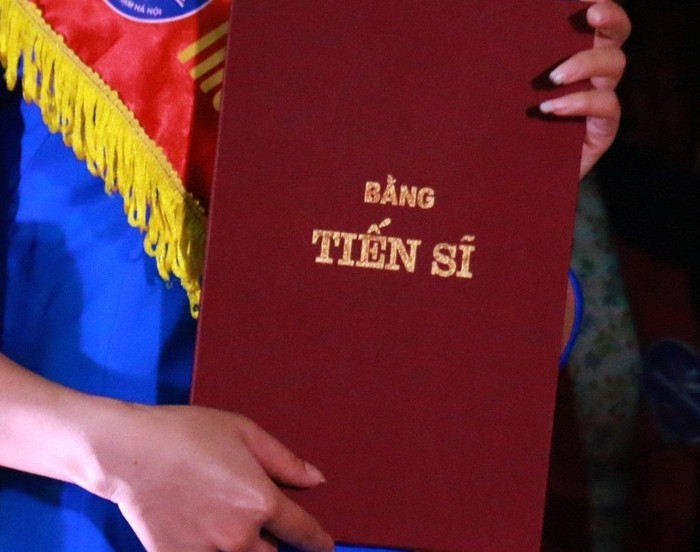 Public opinion believes that these theses are just thematic reports on certain localities, which can be prepared by any administrative staff. Moreover, theses all have similar words and content in the "copy and paste" style. If you look for more, there are probably more theses like this.
If we do not identify the cause of this phenomenon and the regulatory authorities do not take the right measures, similar stories will continue to happen, even more subtle.
System error
First of all, this must be seen as a systematic error, not from individuals or the doctoral thesis defense committee.
Did the 'badminton doctor' do the thesis for the sake of fame? He is a university lecturer, so there is a legitimate need to become a doctor for teaching purposes.
In developed countries, a doctoral degree is the minimum requirement for university faculty. According to the concept of the world, a doctorate is the highest academic degree required by a person with a degree "must have unique research results that go beyond known knowledge". Unlike a university degree, which is a certificate of knowledge, a doctorate degree is considered a certificate of the ability to research and create knowledge, not just learning. Therefore, people often use the word "doing a doctorate" rather than "studying for a doctorate".
So is the thesis of 'badminton doctor' worthy of a PhD thesis?
In the opinion of many scientists, the thesis is only worthy of a university graduation thesis. The problem here is that the guide and the defense committee of industry experts have approved the thesis. Don't they understand the requirements for a PhD thesis? All done according to the correct procedure. Even if the Ministry of Education and Training conducts post-inspection, it must also rely on the opinions of industry experts. Will they dare to conclude their colleagues are not qualified?
All of this reflects the fact that Vietnamese science is too weak, unable to assess the real quality of the thesis in many disciplines. The post-inspection by the Ministry of Education and Training certainly does not solve this problem.
We still remember a time when the Academy of Social Sciences trained 2 PhDs every 3 days. The Ministry of Education and Training conducted an inspection in 2017 and concluded that there were violations at the Academy of Social Sciences, but no doctorate degree was withdrawn or training was suspended at any institution.
So how can the quality of doctoral theses be objectively assessed?
Many countries often require doctoral dissertations to be published in international journals with quality assurance mainly because they want an external review. The doctoral training regulations in 2017 of the Ministry of Education and Training also stipulate that the doctoral thesis must have at least one publication in prestigious international journals and one publication in the country. In addition, the doctoral thesis supervisor must also have an international publication. Regulation 2017 has contributed to improving the quality of doctoral training in all training institutions. Doctoral "incubators" are not able to recruit many PhD students anymore because such theses cannot be published in serious international journals.
Although the new Regulations 2017 will be applied from 2020 for researchers enrolled since 2017, the Ministry of Education and Training has issued a new Regulation on doctoral training in 2021. The new regulation does not require a compulsory registration. International publication such as Regulation 2017. Even, it allows doctoral dissertations and instructors to be published in average domestic journals that are lower than the output standard of the regulation before 2017 which is period of many negatives.
When promulgating the Regulations on Doctoral Training 2021, the Ministry of Education and Training explained that the 2017 Regulation "tightens doctoral training" and "the context has changed", so the new Regulation only "sets forth the minimum requirements". minimum for all higher education institutions and sectors" under the mechanism of autonomy and self-responsibility. Doing so has inadvertently legalized low-quality doctoral training, which goes against the goal of improving training quality according to international standards set by the ministry itself when it started drafting the 2021 regulations.
The dissertations mentioned above show that many of the country's top training institutions are ready to produce quality doctoral theses so naive that the public is "shocked".
In summary, it can be concluded that the mechanism of autonomy and self-responsibility does not have the elimination effect in doctoral training, and does not prevent the revival of doctoral "incubators".
Will society no longer believe in doctorate degrees?
There are some opinions that say that our science is weak, the remuneration is low, so the doctorate output standard should only be low. Low-level PhDs will train even lower-level PhDs. If we accept low standards like Regulation 2021, the quality of our teaching and scientific research will degrade after only a few generations.
In fact, the Ministry of Education and Training must set the doctor's output standards to gradually approach the world level. Even the international publication requirements of the 2017 Regulation are still lower than some countries around us. With the 2021 regulation no longer requiring international publication, it can be affirmed that higher education in Vietnam will lag even further behind Southeast Asian countries.
Many argue that there are policies in place that encourage blasphemy through the use of a doctorate. However, it should be seen that doctorate is an indispensable component in the system of teaching and scientific research in any country. It is only a certificate of competence for people working in training institutions and research institutes.
In fact, the starting salary of a doctorate is only one salary higher than the starting salary of a university graduate, equivalent to about 500,000 VND. Having a doctorate does not mean that you will become an associate professor without many publications in prestigious international journals. As such, it cannot be said that there is a policy to encourage vanity through the use of doctoral degrees in the teaching and research system.
The problem here is that low output will make it easier for aspiring people in state management agencies to label doctorates, especially when many agencies have regulations to standardize doctorates for management positions. There is no need for creative research abilities. These people will look to the "incubators" of the doctorate to get the degree. It is the low output standard that has legitimized the doctoral training in these institutions. If we train "real doctorates" according to international standards, there is no room for fame to develop.
Finally, I would like to emphasize the requirement that the doctoral thesis published in prestigious international journals is the only objective evaluation standard for a "real doctor".
One might wonder if international magazines can also be purchased. It's true that there are a lot of recent magazines that do business by reviewing articles "fast" and forcing the author to pay. The Ministry of Education and Training only needs to remove these journals, it will eliminate the phenomenon of buying articles. In any discipline there are serious journals that don't charge authors to publish. It is also important to note that reputable international journals here also include domestic journals ranked in journals of widely recognized international quality.
Without an objective standard, entry regulations or social accountability requirements, academic integrity, etc., cannot prevent the production of "fake PhDs". The most damaging thing about Regulation 2021 is creating a legal corridor for this.
It only takes a few years of doctoral training under the Regulations 2021, the truth will be confused, and society will no longer believe in a doctorate degree.
I very much hope that the Ministry of Education and Training has the courage to revise the Regulation on doctoral training 2021 in the direction of improving the output quality, keeping the requirements of the thesis having international publication in prestigious international journals with the following principles: adapted for industries that still require international publication, but still ensure access to international standards.
In a society of integrity, good can be used to overcome evil, but in a society without integrity, there must be sanctions to prevent evil from developing!
Prof. Dr. Ngo Viet Trung
(This article represents the opinion of the author)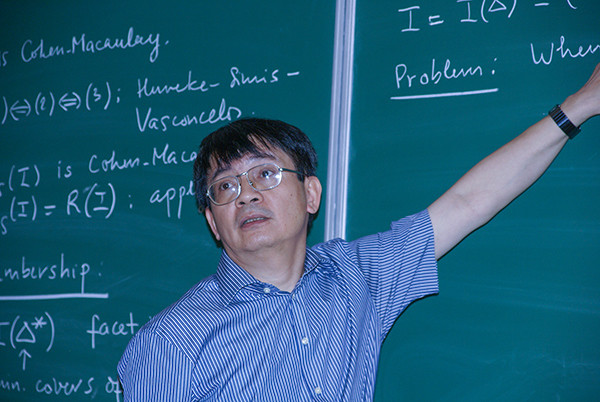 "Without international publication standards, the entry regulations, no matter how tight, along with the requirements for social accountability, academic integrity… can't stop the release. fake doctors".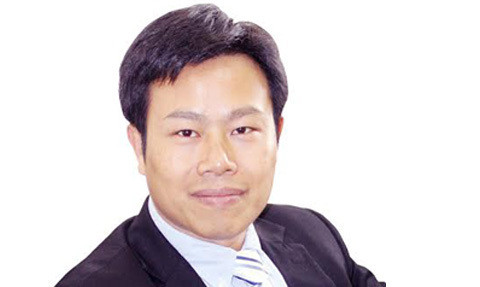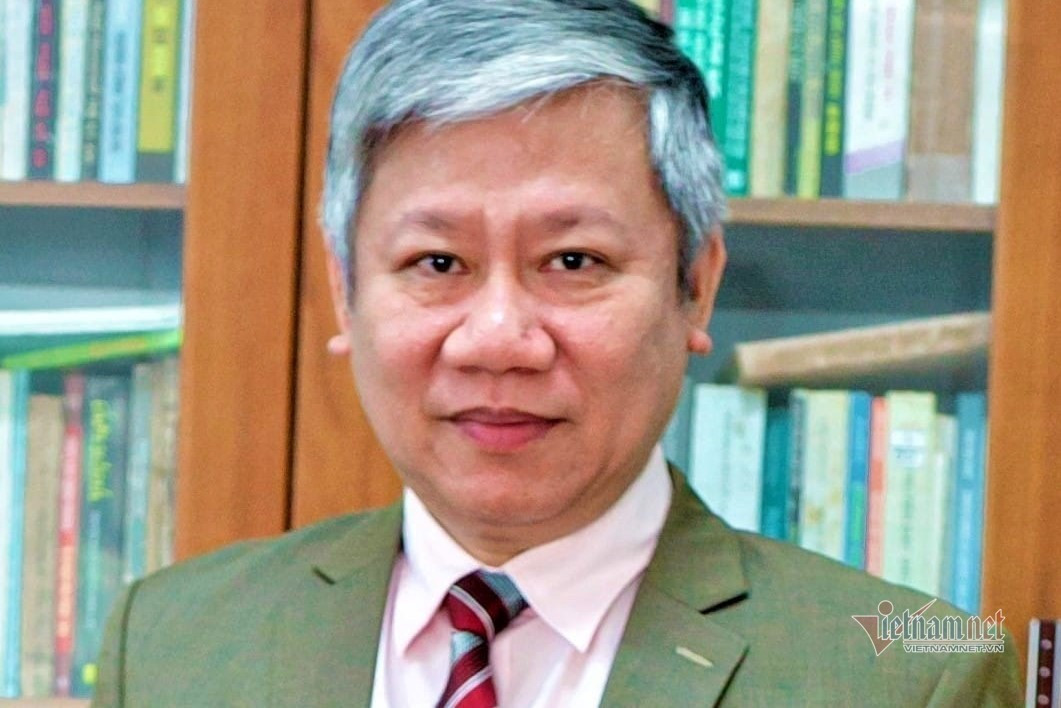 According to Prof. Dr. Le Huy Bac, the regulations on doctoral training in 2017 made "under-international standard" candidates no longer have any land to use martial arts, bringing a fresh academic atmosphere to the social sciences. But the new regulation has stopped that.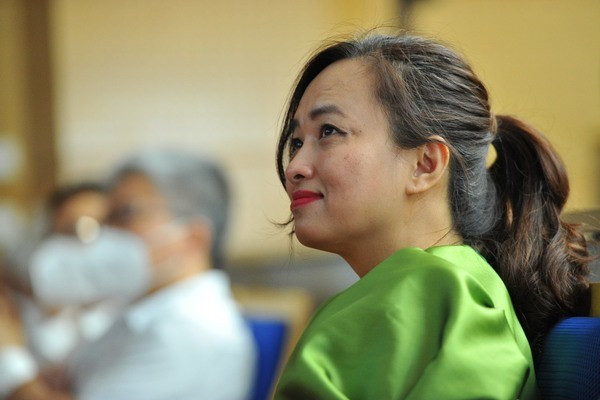 "Regulation on enrollment and training for doctoral degrees" should be placed in the current state of education and the demand for doctorate use in our society today.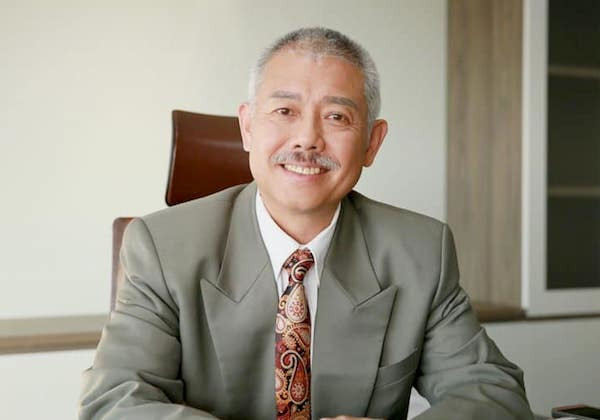 Professor Truong Nguyen Thanh emphasized that if you want to integrate internationally, you must speak the "language" that the world speaks. If you just want to tell us, then the international article doesn't matter.
You are reading the article
Autonomous mechanism for doctoral training makes 'incubators' revived

at
Blogtuan.info
– Source:
vietnamnet.vn
– Read the original article
here