Ronald Read is an ordinary employee, working at a gas station. In addition, he also works as a security guard at a JC Penney supermarket. However, when he passed away at the age of 92, his family and everyone were surprised when his lawyer said he owned a property worth $8 million.
So what did this man do to become a millionaire while only doing ordinary jobs? Here is his story:
Mr. Read was born into a poor family of farmers. When he was a child, he used to walk more than 6km to school every day because there was no means of transportation at home. During World War II, he joined the US Army.
When he was discharged from the army, he returned to his hometown and worked various manual jobs, from gas station attendant to mechanic. 25 years later, he retired for a few years and then applied for a job as a security guard for JC Penney supermarket to reduce boredom and have more income. For the next 17 years, he was attached to this work.
Mr. Read's acquaintances commented that he was a man of few words and lived very frugally. He drove an old car, sewed his own clothes, gathered dry firewood for cooking, and parked the car where there was no meter. His appearance was even misleading, causing one person to pay for a meal at his restaurant thinking he was too poor to pay.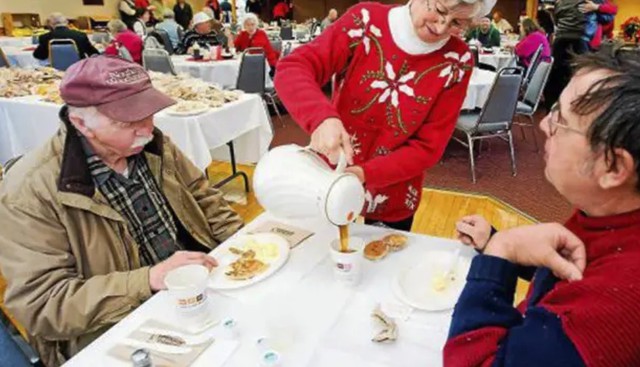 Mr. Read (left) in a popular meal at a restaurant (Photo: Internet).
He maintained a frugal lifestyle until the last years of his life. Therefore, his descendants were extremely surprised to learn the fact that Mr. Read was a millionaire. Later, some of his close friends revealed that he was the type of person that if he made $50 a week, he would invest $40 of it.
Thus, the answer to Mr. Read's possession of $8 million in assets is to live frugally, work as a security guard, research and invest in securities.
Investment strategy of Mr. Read
It is known that Mr. Read buys and holds Blue chip shares (stocks of reputable companies with solid financial status, large market capitalization). This is a stock that offers stable income, low risk and low dividend.
Mr. Read is the type of investor who picks good stocks and holds them for a long time. This is the strategy recommended by investment legend Warren Buffett. He also avoids investing in stocks of companies he doesn't understand well.
Over the years, Mr. Read's investments grew and eventually, they were worth $8 million. The Wall Street Journal said he "owned more than 95 stocks at the time of his death in 2014, many of which he held for long periods, if not decades. Stocks hold for long. Read's year includes shares of Procter & Gamble, JP Morgan Chase, General Electric, Johnson & Johnson".
After his death, he donated $4.8 million to a hospital and $1.2 million to a local library. This library uses the money received to continue investing, while the hospital uses his money to update technology and upgrade infrastructure.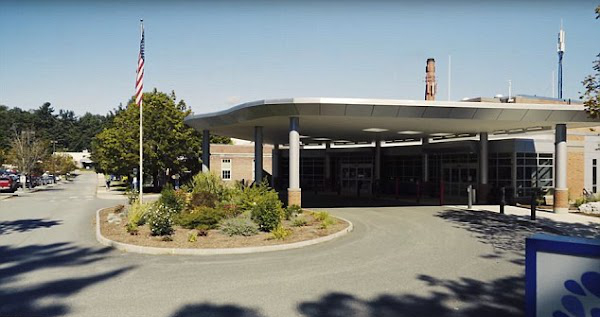 The hospital where Mr. Read donated $4.8 million (Photo: Internet).
Lessons from old man Ronald Read
Dividend reinvestment
Despite owning millions of dollars, Mr. Read still maintains a frugal lifestyle. He has reinvested his assets, making his assets far beyond what people thought a supermarket security guard could earn.
Don't invest in things you don't understand
Mr. Read only bought Blue chip shares, not investing in "hot" stocks like technology or cryptocurrencies. Warren Buffett once said, "If you're not willing to hold a stock for 10 years, don't even think about holding it for 10 minutes."
Source: WSJ, Inc
https://cafebiz.vn/cu-ong-thanh-trieu-phu-nho-ngay-lam-bao-ve-toi-nghien-cuu-chung-khoan-kiem-duoc-50-dong-thi-dau- tu-toi-40-dong-20220510110414948.chn
You are reading the article
Earn 50 dong, invest up to 40 dong!

at
Blogtuan.info
– Source:
Kenh14.Vn
– Read the original article
here