Kinh tế
Experts give "golden advice"
This is a statement made by trade promotion agencies and businesses at the Conference on Prospects and Trends of the interior and exterior decoration industry in the EU market, held on May 10, in Ho Chi Minh City.
The seminar was organized by the Center for Trade and Investment Promotion of Ho Chi Minh City (ITPC) in collaboration with the Vietnam International Arbitration Center (VIAC), the French Chamber of Commerce and Industry in Vietnam (CCIFV), so that the businesses in Ho Chi Minh City in particular and businesses in the wood industry in general learn, understand information, and effectively approach the European market.
Export of wooden furniture to Europe is still potential
Mr. Nguyen Tuan – Deputy Director of ITPC said that the EU is the 13th largest import market for Vietnam's wooden furniture, handicrafts and interior and exterior decoration products. This region's furniture consumption accounts for nearly 25% of the total world consumption.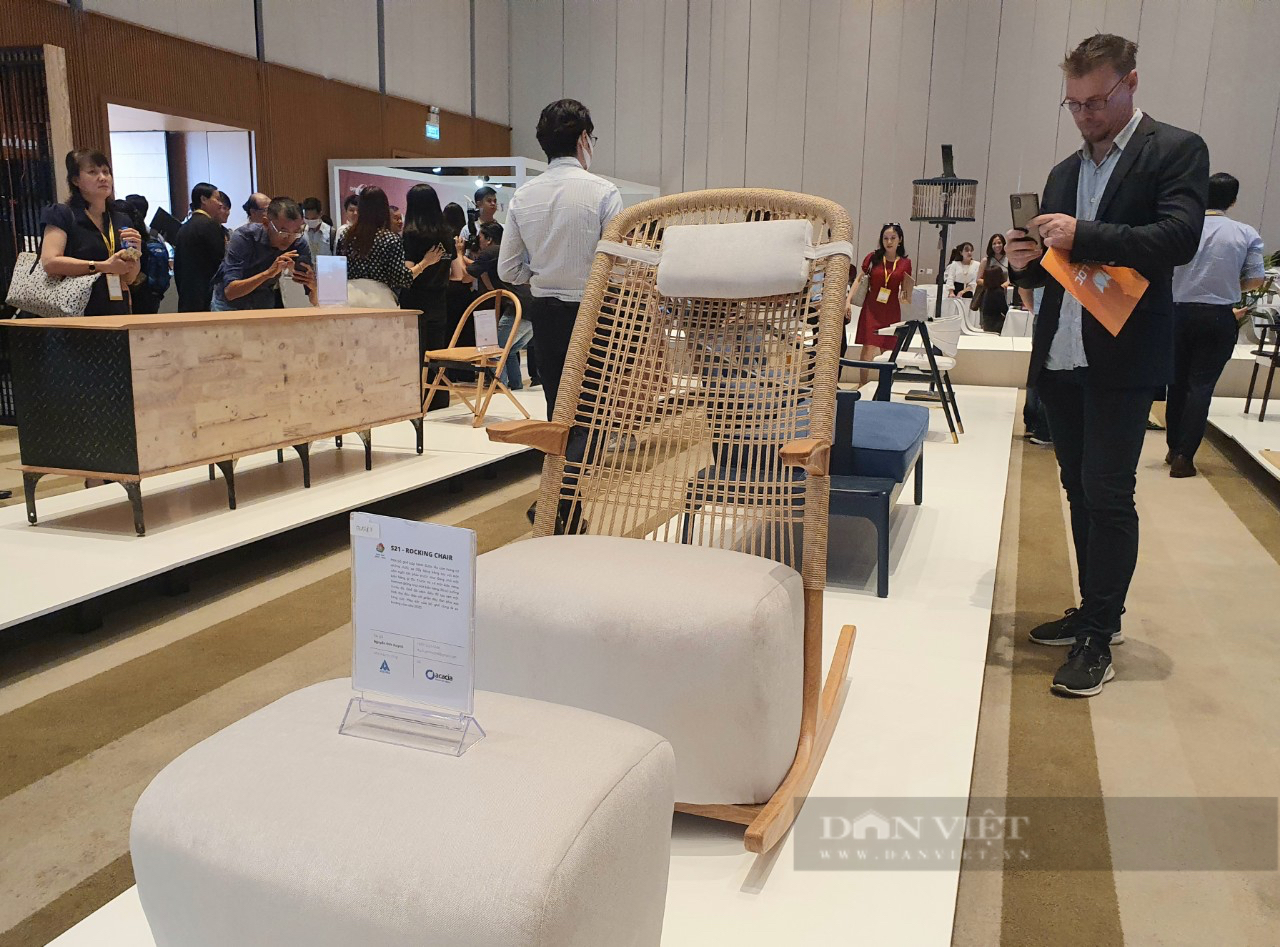 Between 2016 and 2019, European imports of decorative items increased from €2.1 billion to €2.5 billion. In 2020, the outbreak of Covid-19 reduces the market size to the same level as 2016-2017.
In 2020, Germany remains Europe's top decorator with 22% of imports, followed by the Netherlands 13%, the UK 12% and France 11%. Smaller markets with a share of less than 10% but still among the top wood and furniture importers are Italy and Belgium.
The decoration segment in this area is worth up to USD 5.97 billion by 2022. The market is expected to grow 4.27%/year for the period 2022-2026, is expected to reach USD 7.05 billion by 2026. .
According to Mr. Tuan, European Union countries have been severely impacted by Covid-19, affecting people's income. Besides, the effects of the war between Russia and Ukraine have caused economic crisis in European countries, especially the European Union, directly affecting people's lives. The demand for interior and exterior decoration is also affected and changes according to market trends.
Vietnamese enterprises exporting wooden furniture to Europe need
Note what?
Many enterprises exporting wood and interior and exterior decorations to Europe also confirm that the demand for wooden furniture in this market is very high after the Covid-19 epidemic and they also set high requirements and standards for the furniture industry. supplier.
Ms. Hong Quang, Director of VIETS Co – a unit with more than 20 years of exporting wooden furniture to the EU, said that many EU buyers have turned to factories in Vietnam with sufficient capacity to supply products. products for them.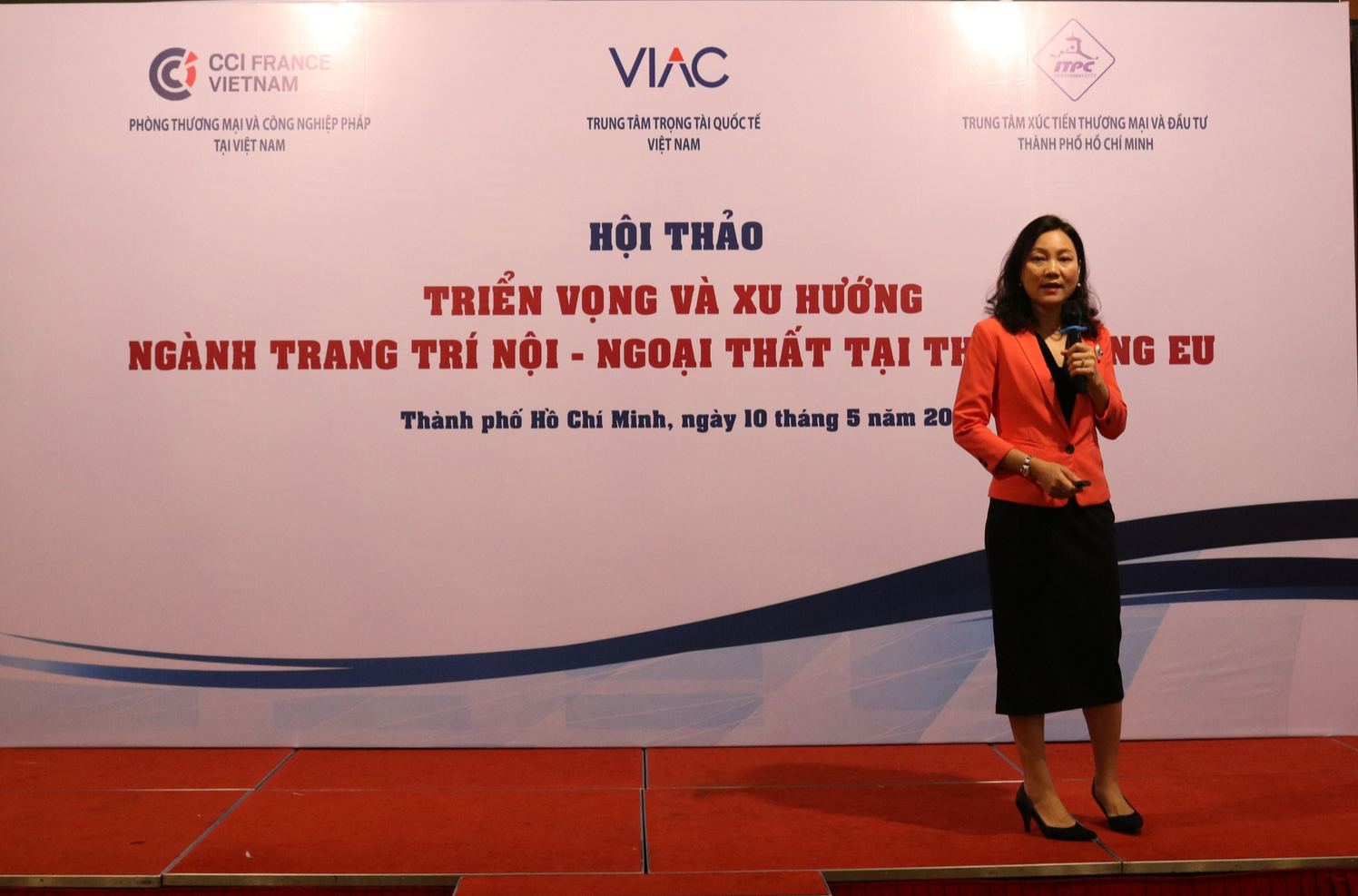 According to Ms. Quang, the European market requires wooden furniture and furniture to be "fashionable" and diverse. Every season, Europe has 2-3 product design changes. They rarely use an item for 2-3 years. She believes that this is an opportunity for Vietnamese suppliers in a state of availability to boost exports to Europe.
In particular, in the context that the global supply chain is still affected by the epidemic and is more serious due to the tension between Russia and Ukraine, many businesses say that the cost of logistics and shipping containers from Vietnam to Europe is too much. high.
Shipping rates increased 5-7 times compared to before the epidemic. A container going to Europe currently ranges from 6,000-8,000 USD. Businesses are forced to both accept and find ways to adapt.
Not only that, businesses must also pay attention to the conclusion of contracts and payment of contracts in the context of some recent scandals, which are detrimental to Vietnamese businesses.
Lawyer Hoang Nguyen Ha Quyen – Mediator of the Vietnam Mediation Center (VMC) under the Vietnam International Arbitration Center (VIAC) said that before signing a sale and purchase contract, businesses need to actively find out. technical partners through industry associations, the Ministry of Industry and Trade, Vietnam's trade in other countries as well as the trading experience of other exporters.
The lawyer also noted that businesses should apply risk prevention and management measures such as purchasing full insurance, actively chartering ships, and controlling stages in the logistics chain. For new customers, it is advisable to perform small contracts before conducting large transactions…