Tech
Google honors Professor, Doctor Ton That Tung – the "father" of the method of dry liver cutting
Today, May 10, 2022 is the 110th birthday anniversary of Professor Ton That Tung. On the homepage of Google has appeared an image of this famous doctor in the middle, below is a supporting hand showing an image of him helping people as a doctor.
Image on Google Doodle on May 10, 2022 by artist Chau Luong to honor Professor Ton That Tung on the occasion of this talented doctor's 110th birthday.
Professor Ton That Tung is the fourth person from Vietnam to be honored by Google. Previously, painter Bui Xuan Phai, musician Trinh Cong Son and female writer Xuan Quynh were three Vietnamese honored by Google.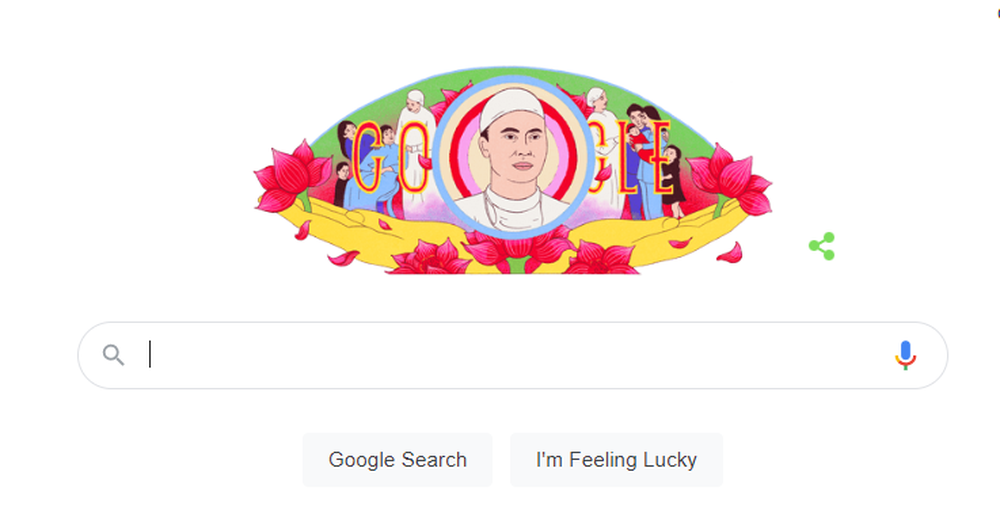 Google Doodle on May 10, 2022 celebrates the 110th birthday of Professor Ton That Tung. Screenshots
Professor Ton That Tung (May 10, 1912 – May 7, 1982) was a famous doctor, scientist and surgeon of Vietnam and the world in the field of liver and anatomy. He was the first person to successfully study the method "Planned liver resection", also known as "dry liver cutting method", "Ton That Tung method".
During the period from 1935 to 1939, Dr. Ton That Tung performed dissection of more than 200 livers of cadavers to study the blood vessels and then redrawn them into diagrams, comparing them to each other. Find commonalities.
On this basis, at the age of 28, Dr. Ton That Tung completed his graduation thesis with the topic "How to divide blood vessels of the liver", which resonated greatly in the medical community at home and abroad. In particular, for this thesis, he was awarded a Silver medal by the University of Paris.
This thesis also became the premise for the famous scientific works of Dr. Ton That Tung.
The extensive knowledge of liver anatomy has helped Dr. Ton That Tung realize that the traditional liver surgery method (which takes 3-6 hours to complete) is risky and unnecessary.
Instead, Professor, Doctor Ton That Tung invented a new surgical method to reduce bleeding by tightening the hepatic veins before surgery. This method also shortens the surgery time to 4 to 8 minutes.
This method, also known as the "Ton That Tung method", has been used by surgeons worldwide for its ability to reduce blood loss for patients and save countless lives.
Google Doodle changed the Doodle image on May 10 and sent a birthday greeting to Professor Ton That Tung: "Thank you for breaking the boundaries of surgery to change medicine forever".
Google Doodles are temporary replacements for the Google logo on the homepage to celebrate major holidays, events, achievements, and people who have made important contributions in many areas to the community. When users click on the image on the homepage, Google will take them to a page looking for information about this character.
https://soha.vn/google-vinh-danh-Giao-su-bac-si-ton-that-tung-cha-de-cua-phuong-phap-cat-gan-kho-20220510074242658.htm
https://cafef.vn/google-vinh-danh-Giao-su-bac-si-ton-that-tung-cha-de-cua-phuong-phap-cat-gan-kho-20220510083045193.chn?fbclid= IwAR22znTeu4r1L0xZOKjyxtNEUjYifi-B7lyWqatDwVGv1_MDpifCF6UPhW0
You are reading the article
Google honors Professor, Doctor Ton That Tung – the "father" of the method of dry liver cutting

at
Blogtuan.info
– Source:
genk.vn
– Read the original article
here