Sức Khỏe
Hand, foot and mouth disease in Ho Chi Minh City is increasing at an alarming rate
On the evening of May 9, the Center for Disease Control of Ho Chi Minh City informed that in the first 4 months of 2022, the city recorded 936 cases of hand, foot and mouth disease. In which, 95% of cases are from 1-5 years old.
Particularly in the week from April 29 to May 5, the city had 420 hand, foot and mouth cases, nearly 4 times higher than the average of the previous 4 weeks. The number of cases increased in both the inpatient and outpatient groups.
According to the Center for Disease Control of Ho Chi Minh City, the number of cases has increased alarmingly in most localities. Especially in District 12, Binh Tan District, Go Vap District, Hoc Mon District, Tan Binh District, Area 3 of Thu Duc City.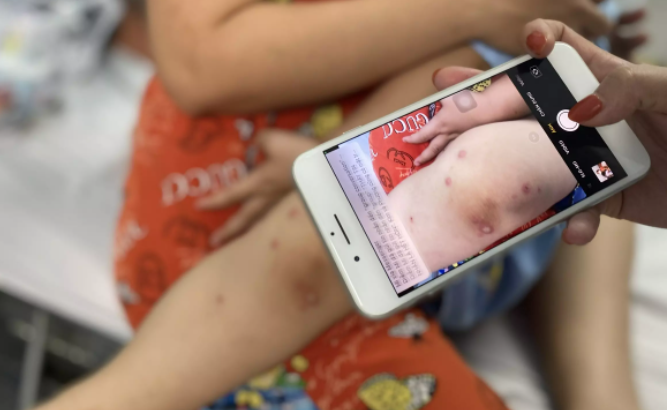 The latest hand, foot and mouth disease outbreak in Ho Chi Minh City occurred in 2020 with 16,361 cases, no deaths recorded. Mainly occurs in school-age children.
After 2 years of hiatus due to Covid-19, social activities have returned to normal. Experts predict that many endemic diseases such as dengue fever and hand, foot and mouth disease will develop complicatedly this year.
Therefore, what needs to be done at this time is to prevent the epidemic from breaking out, and not to let any deaths happen.
Dr. Tran Ngoc Hanh Dan, Department of Neurological Infections, Children's Hospital 1, Ho Chi Minh City, said that the number of cases of hand, foot and mouth disease is expected to increase when children return to school. The reason is because children have increased contact and play activities with large concentration of people. As more and more children get sick, severe cases will appear, and the age of the disease also expands.
Dr. Hanh Dan is concerned that this year's hand, foot and mouth season does not follow the epidemiological model of previous years due to the impact of Covid-19. Experts have not yet assessed whether the virus that causes the disease changes or not, the risk that children both infected with Covid-19 and have hand, foot and mouth disease also make treatment more difficult.
According to the HCDC, hand, foot and mouth disease is an infectious disease that spreads quickly and easily becomes an epidemic. The outbreak time is usually between March-May and August-September every year.
Most cases are mild, but in some cases the disease can become severe and cause dangerous complications such as encephalitis – meningoencephalitis, myocarditis, acute pulmonary edema leading to death. Early detection, prompt treatment.
In order to actively prevent hand, foot and mouth disease, reduce the number of cases and deaths, and prevent outbreaks, people and communities need to take the following measures:
– Wash hands with soap often for both children and adults, especially before adults contact and care for children.
– Practice good food hygiene: eat well, drink well; ensure the use of clean water in daily activities; do not give food to children; do not let children eat, suck, suck on toys; Do not let children share napkins, handkerchiefs, eating utensils such as cups, bowls, plates, spoons, toys that have not been disinfected.
– Regularly clean daily contact surfaces and tools such as toys, doorknobs, table/chair tops, floors, etc. with soap or common detergents.
– Do not let children come into contact with sick or suspected sick people.
– When detecting a child showing signs of suspected illness, it is necessary to take the child to a doctor, such as: mild or moderate fever; tired; Sore throat; profuse salivation; lesions and burning pain in the teeth or roots; 2-10mm gray, oval-shaped vesicular rash on palms, feet, knees, buttocks, palpable, painless, non-itchy; sores on the lining of the cheeks, gums and tongue.
– Closely monitor and detect early signs of serious illness requiring immediate hospitalization: High fever over 39 degrees Celsius, Crying; startled several times; vomiting; trembling limbs; convulsions; heart beats fast.
Children with hand, foot and mouth disease should stay out of school for at least 10 days to prevent spreading the disease to other children.
Linh Giao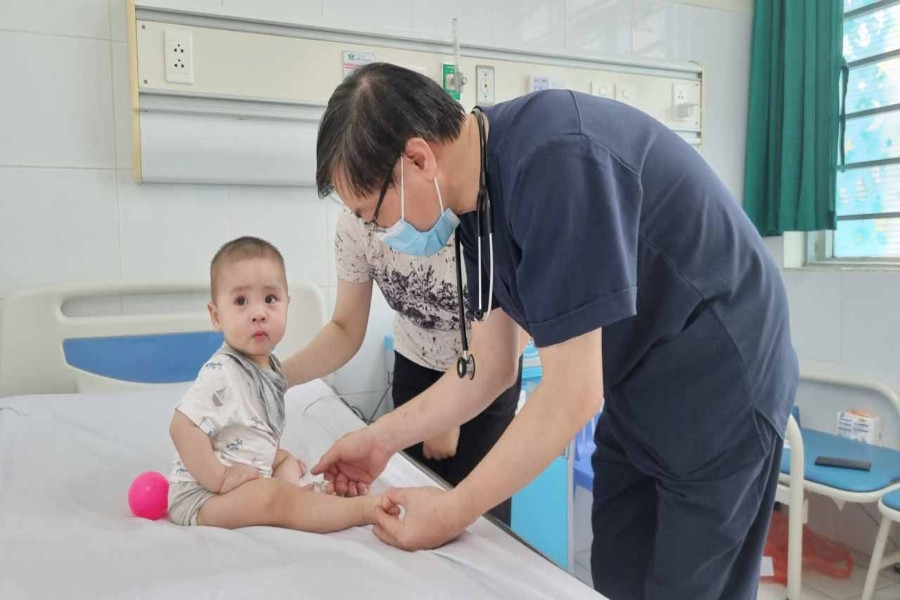 You are reading the article
Hand, foot and mouth disease in Ho Chi Minh City is increasing at an alarming rate

at
Blogtuan.info
– Source:
vietnamnet.vn
– Read the original article
here