Gia đình
Monk recycles thousands of wheelchairs to give to people in need
Watch clips:
Not just giving…
At noon on a May day in the suburbs of Ho Chi Minh City was deserted. The sound of the motor of the hand-held screw driver, the sound of hammers hitting metal… emanating from the An Vien dojo (District 12, Ho Chi Minh City) seemed to be much louder.
Those sounds come from the work of repairing and recycling old wheelchairs of monk Thich Duc Minh. For the past seven years, he has been quietly doing the job of buying and recycling old wheelchairs and giving them to the disabled and poor patients.
This volunteer work has been with Mr. Duc Minh since 2015. At first, he just asked for and bought old wheelchairs and gave them to the elderly, poor patients, and people with disabilities.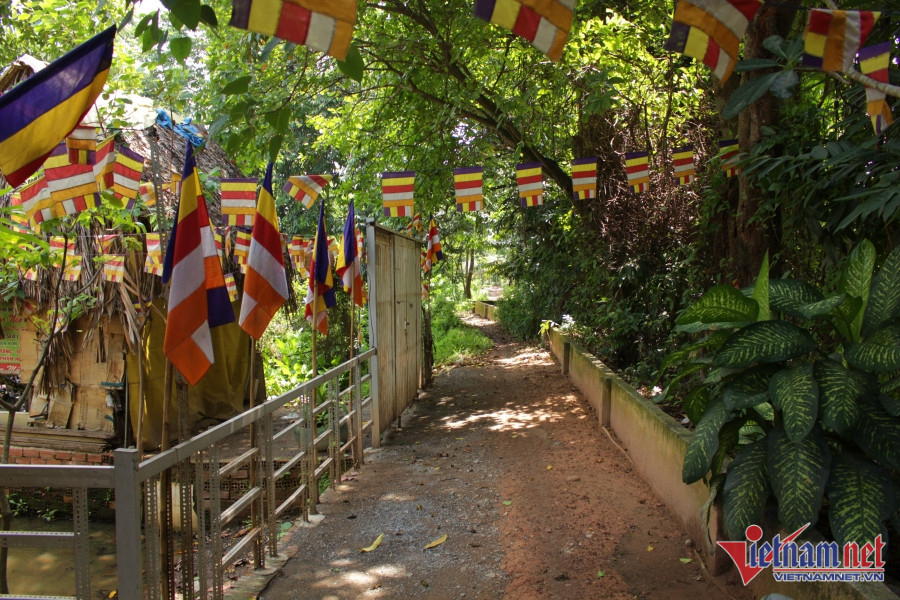 However, after that, he felt dissatisfied with his way of doing this. Because, with the above way of giving and giving, the teacher does not know "can the recipient use the car or not, the car is suitable for the new owner or not".
Later, he spent a lot of time interacting and organizing talks with people with disabilities all over the country. Here, he listened and understood that a suitable wheelchair is essential for people with disabilities.
However, a certain type of wheelchair cannot be shared with these people. Because, each person with a disability has a unique body and situation. Therefore, they need their own wheelchairs, tailored to their needs.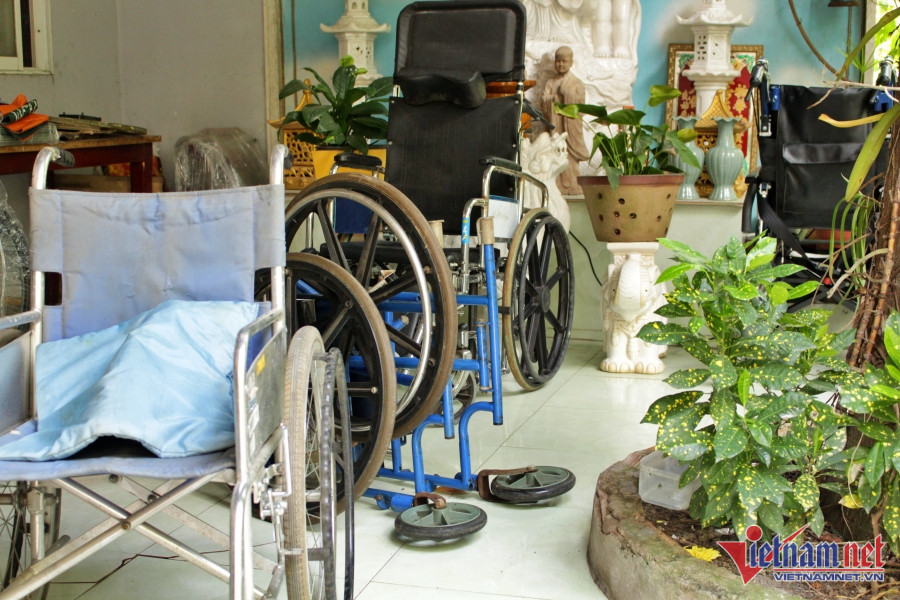 Master Minh Duc shared: "Doing charity is not just about giving, but you have to know if what you give is helpful and suitable for the recipient. The same goes for donating wheelchairs."
"I listen to the thoughts and aspirations of people with disabilities about their dream wheelchair. After that, I try to repair and recycle wheelchairs that match those needs and aspirations and give them away."
The cars were given away, Mr. Minh Duc received the joy, the change in the positive direction of the recipient. Thanks to a suitable wheelchair, they are not only able to shower and move on their own, but also make a living for themselves.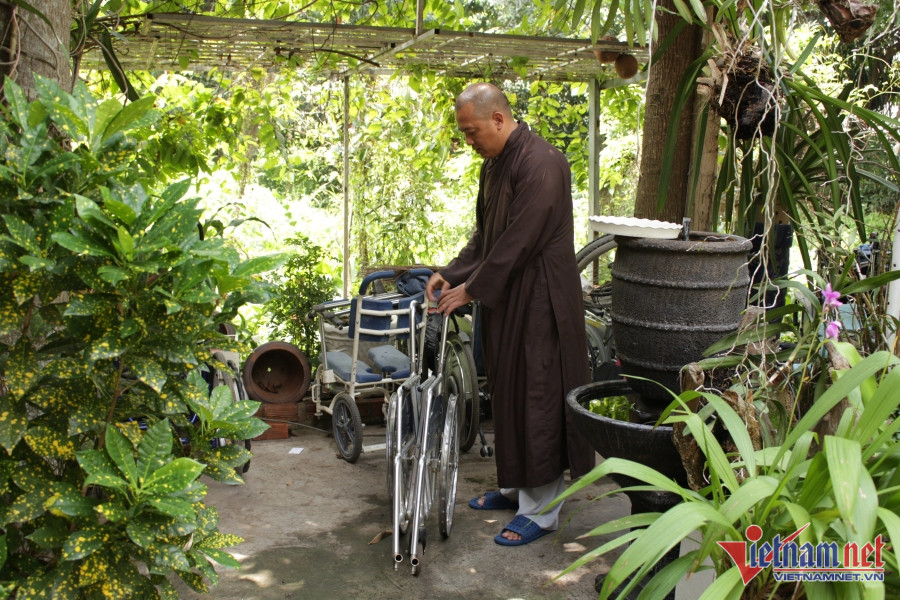 Realizing that his work is on the right track, he continues to spend his pocket money to buy used wheelchairs from scrap yards, second-hand shops, even from abroad. For others, he was supported by sponsors.
So the small ashram campus, hidden behind the canal lined with bodhi trees and sesame, was filled with old, broken wheelchairs. Also from here, Mr. Duc Minh started recycling wheelchairs.
Seven years of perseverance
Due to his lack of expertise in repair, in the early days of recycling wheelchairs, Mr. Duc Minh faced many obstacles. The fact that many people believe that repairing and leaving old wheelchairs in the house or shop will have bad luck makes it even more difficult for him.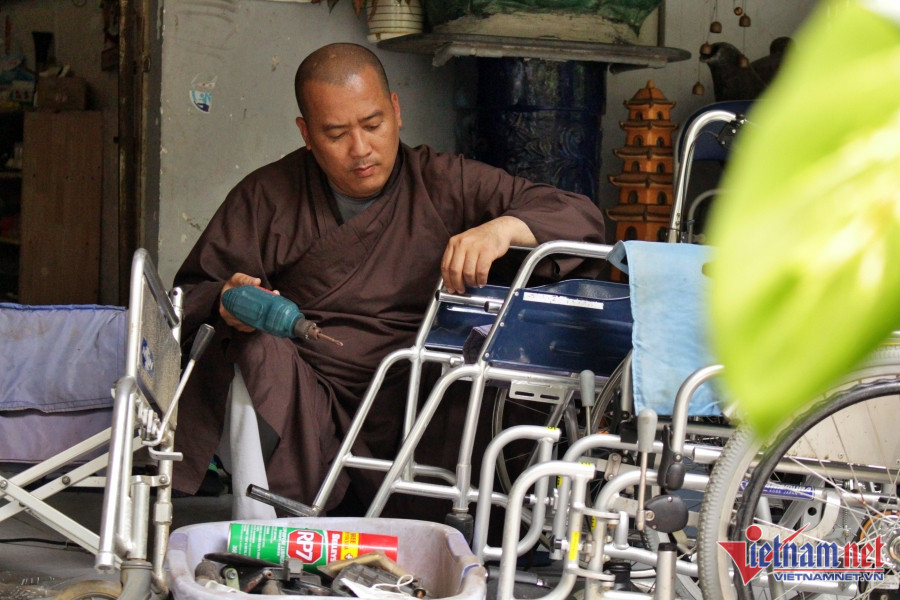 In the past, whenever he bought or asked for an old wheelchair that could not be brought back to the ashram, Master Duc Minh would often find a way to send it to an acquaintance's home or shop. But almost no one agrees because "fear of bad luck".
When bringing old wheelchairs to auto repair shops for repair, replacement of damaged parts, etc., the shop owner does not accept them. They say that fixing a wheelchair will bring bad luck because it is the car of someone who has an accident, illness, or death…
Unable to bring the car to the repair shop, the teacher hired someone to go to the ashram to recycle the wheelchair with a salary of 400,000 VND/day. However, these people "only worked for a few days and then ran away" because the work was too brainy, time-consuming, and afraid of bad luck.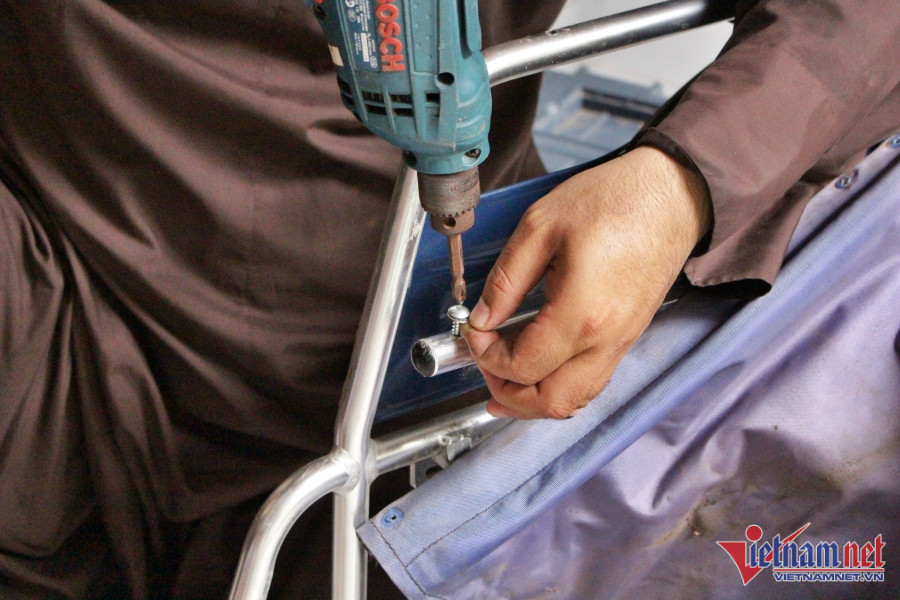 Mr. Duc Minh shared: "All wheelchairs have been used, so most of them are damaged and have to be disassembled and replaced from one part to another. There are cars that need to be repaired, repaired, and searched for spare parts for a few days."
"Especially, when repairing and recycling, it is necessary to make it suitable for the needs of the recipient. Therefore, this work also requires a lot of time and effort. Those who don't have the patience won't make it. Therefore, for the past 7 years, I had to quietly work alone," he added.
Every day, he spends all his spare time recycling wheelchairs. If the day is not enough time, the teacher continues to light the lamp, staying up at night to fix it.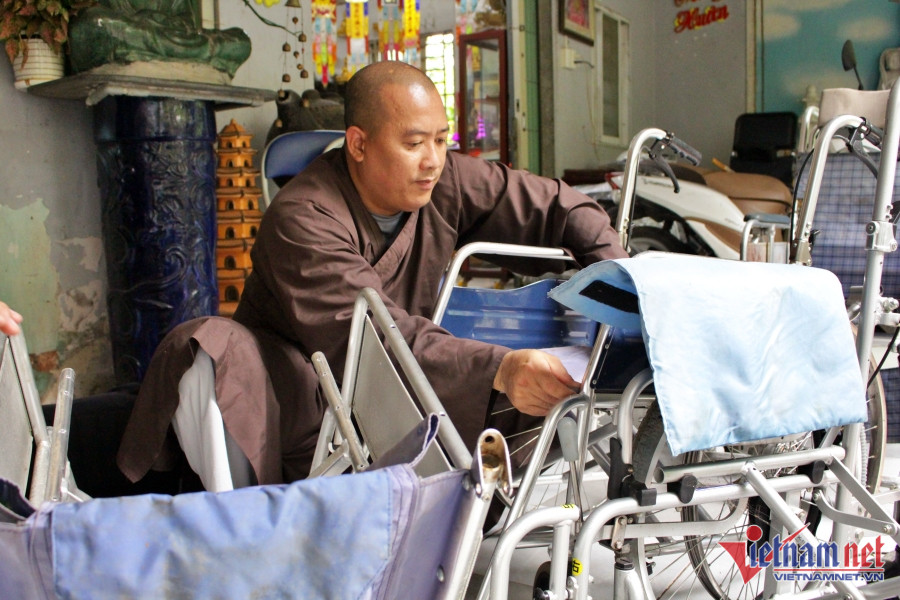 For many years, every month, he has donated 20-30 fully recycled wheelchairs to disabled people. This makes Mr. Duc Minh nicknamed "the teacher who donates the wheelchair" by the disabled.
Up to now, people with disabilities who need wheelchairs will automatically contact Mr. Duc Minh by calling or emailing. In the letter, the person who wants to receive the car clearly states his name, address, and phone number.
In addition, the recipient also has to write a small note describing his or her condition such as: how disabled, need a wheelchair, ask for a car to use for living or subsistence purposes…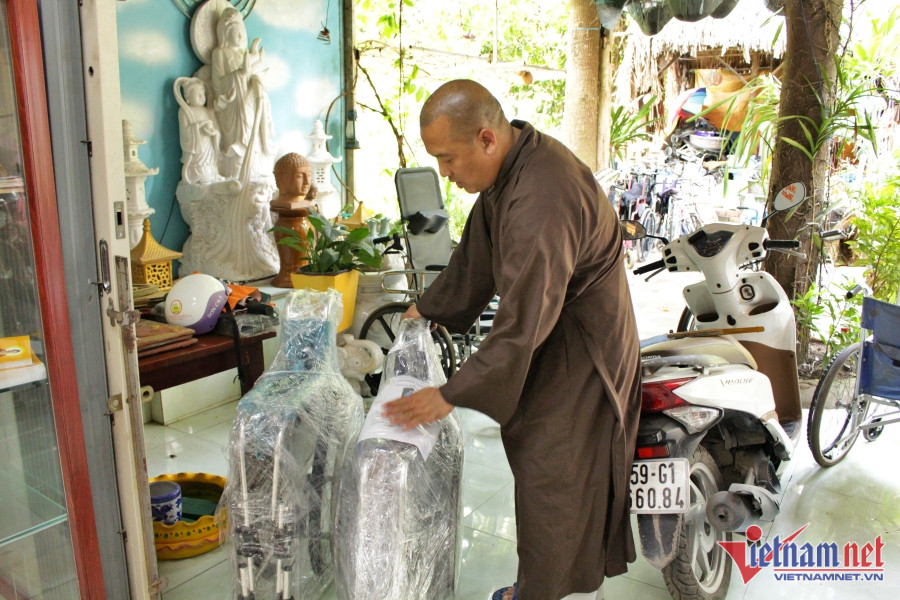 Depending on these notes, Master Duc Minh will find a suitable old wheelchair available in the ashram. After that, the teacher meticulously repaired and perfected the car to suit the needs and aspirations of the person in need.
After the car was completed, the teacher folded it neatly, wrapped it in plastic, and then asked the post office to send it to the home for the person in need. "Because it is very difficult for people with disabilities to walk, I do not let them go to a specific location to receive a car. I will ask the post office to send the car to your door," added Mr. Duc Minh.
Articles, photos, clips: Ha Nguyen
You are reading the article
Monk recycles thousands of wheelchairs to give to people in need

at
Blogtuan.info
– Source:
vietnamnet.vn
– Read the original article
here