Giải trí
Mountain mother goes to Hanoi to sell vegetables to help her children fight cancer for a long time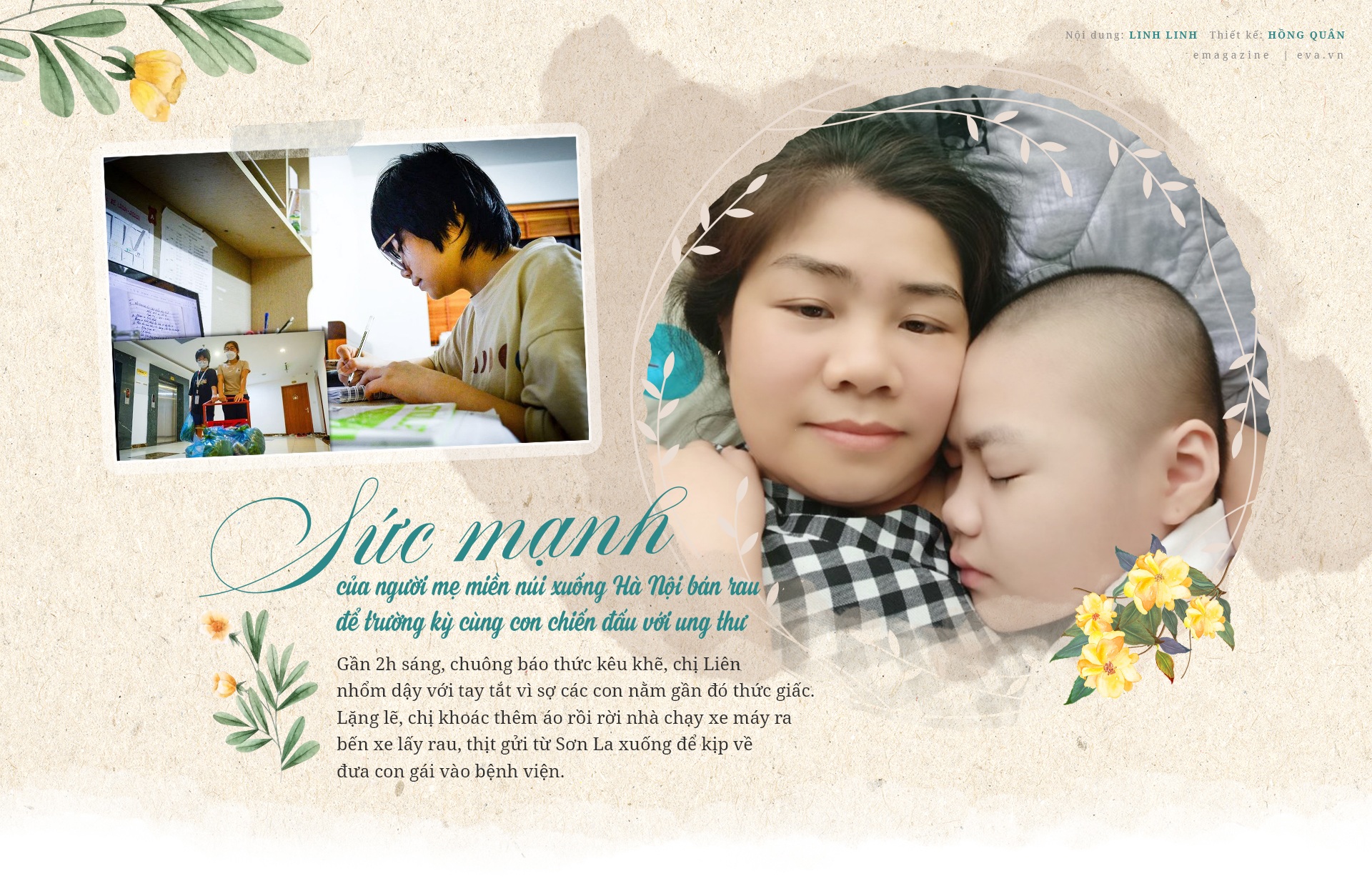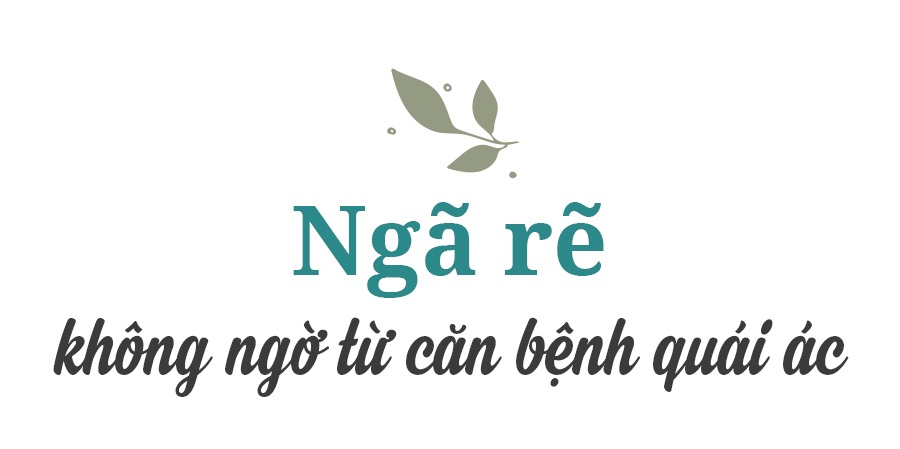 Nearly a year ago, Ms. Sam Thi Lien, 41 years old, with her husband and children (from Muong La district, Son La) "transported" to Hanoi. Her whole family is staying in an apartment of an acquaintance in Hoang Mai district. Her family's life turned completely different since the first daughter Minh Anh had cancer.
Lien and her husband are both farmers' children, building a small family from empty hands. Previously, he worked as an office worker at the Committee, while she worked as a project contractor in Son La. Although life is hard, she is always happy because almost everything she wants is in her hands: A small house, good and healthy children, a stable job husband, she herself has time to take care of her. family.
"Now, I don't dare to think too far, just hoping to see my child grow up healthy every day," the mother shared when she began to talk about the unexpected changes her family had made over the past few years.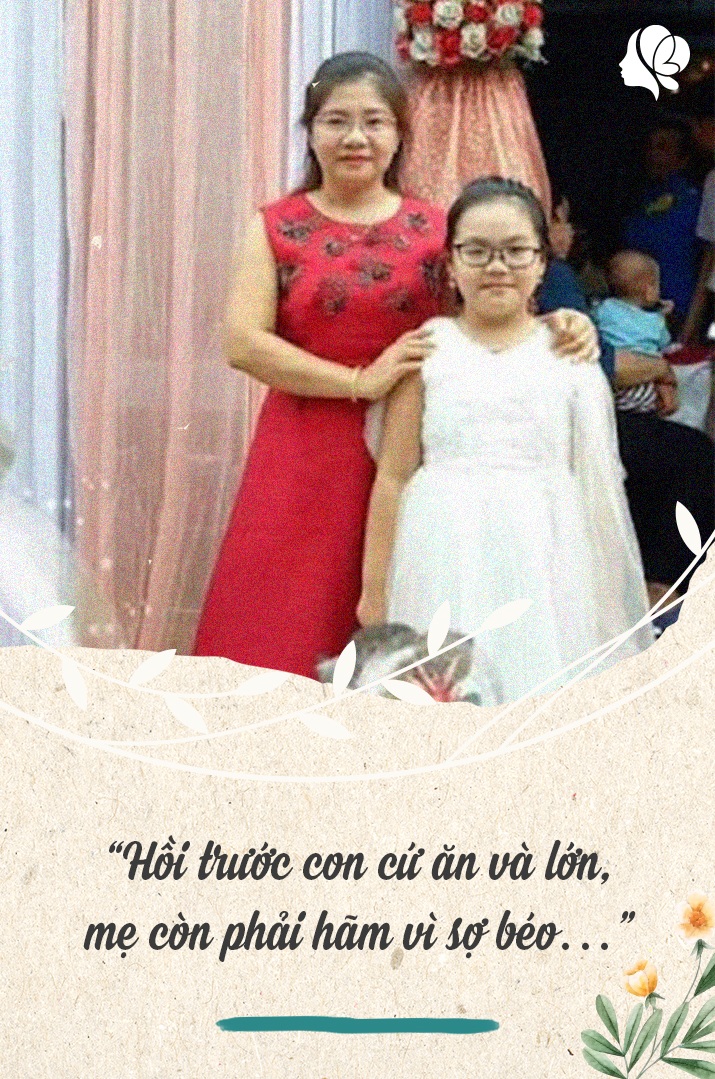 On New Year's Eve in 2019, Minh Anh, then 11 years old, often complained of toothache. Lien took her child to the doctor, the doctor said that the baby had tooth decay, so it should be cleaned and welded normally. After Tet, the child was still in pain, so she took her to the district hospital for examination. Here, the child was diagnosed with an ear infection and prescribed antibiotics for oral administration. Seeing that the child's medication did not help, she and her husband continued to take her to the provincial hospital, the results showed that the child had lymphadenitis, and needed antibiotics for about ten days. Not sure yet, she and her husband took a bus to take their daughter to the capital to check.
At the Medical University Hospital (Hanoi), after examining and performing tests, doctors concluded that Ms. Lien's daughter had a benign tumor in the foot of her jaw. However, when he transferred to the Pediatrics Department, Tan Trieu K Hospital to perform surgery, the biopsy results confirmed that Minh Anh had a malignant bone tumor called a skull base sarcoma. When she received this news, Lien felt like lightning hit her ears.
"From childhood to adulthood, I was healthy, gluttonous, always cheerful and cheerful. How could this happen? If only I had a disease that only requires my mother to cut a part of my liver, give me a kidney, I will be healthy immediately, without having to endure much pain and persistent illness, I would be ready to do it right away", Ms. Lien shared her feelings. Feeling depressed and sad at that time.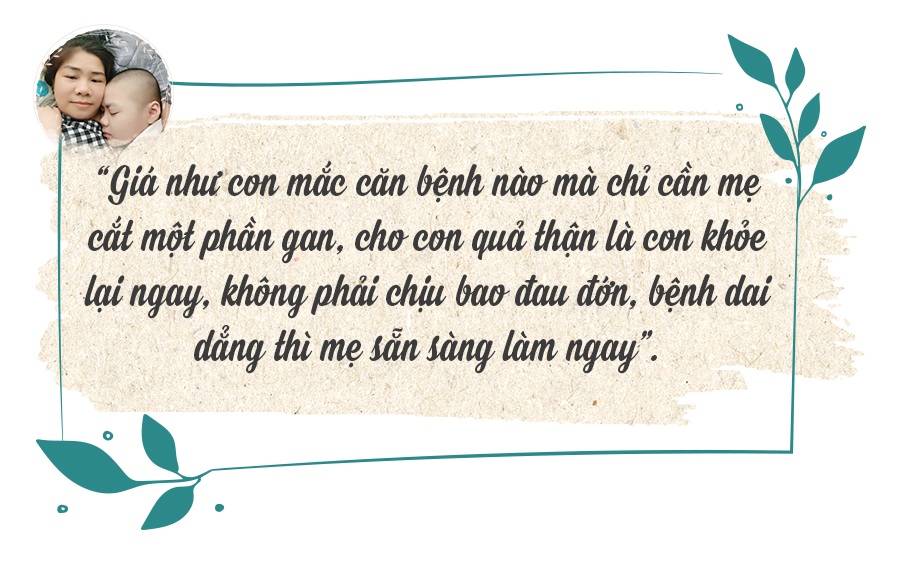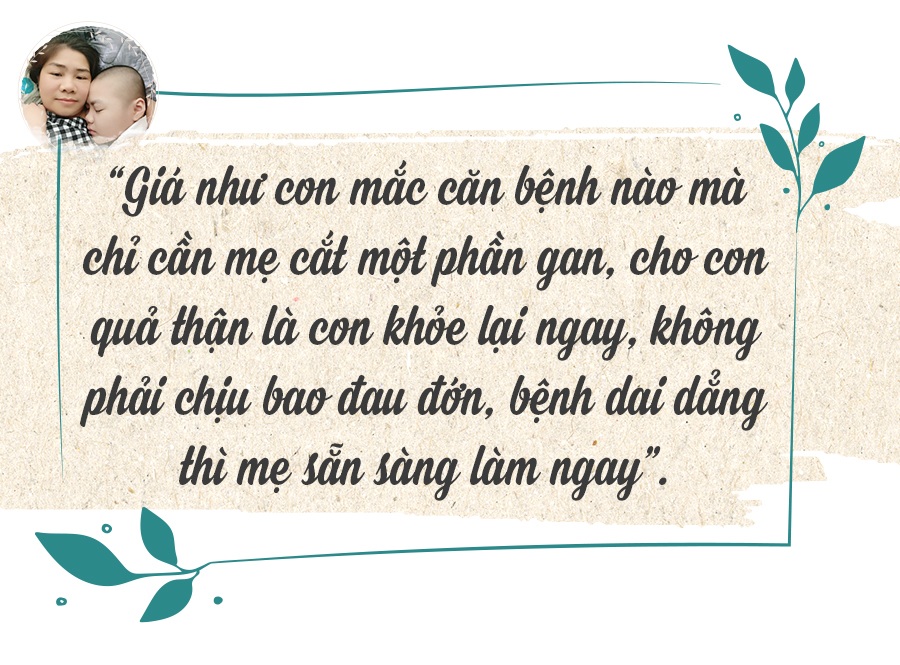 Minh Anh's treatment process started with chemotherapy sessions, lasting 4 months, then alternating 2 months of radiation therapy and then continuing chemotherapy for 3 months before performing surgery in early 2021. At surgery, Doctors took out a tumor the size of a chicken egg in the socket of the baby's jaw. The child was hospitalized for more than a month with a weak body and a deviated face. Lien looked at her and felt like rubbing salt in her heart. The pain multiplied when during the follow-up visit, the doctors said that his tumor was still not completely gone, so Minh Anh continued to take medicine.
Like most other mothers, Ms. Lien witnessed unexpected changes in her children when they entered their teenage years. But, what she has to face is not just the change from a little girl's body suddenly to a young woman or the erratic changes in behavior at a young age. In the past 3 years, her daughter from a healthy, gluttonous, cheerful girl suddenly became ill, could not eat, and her body withered. From a little girl with a round and beautiful face, a smile like sunshine, thick and long hair that made everyone admire, suddenly her face was turned to one side, hair loss was bald, her personality was low and irritable.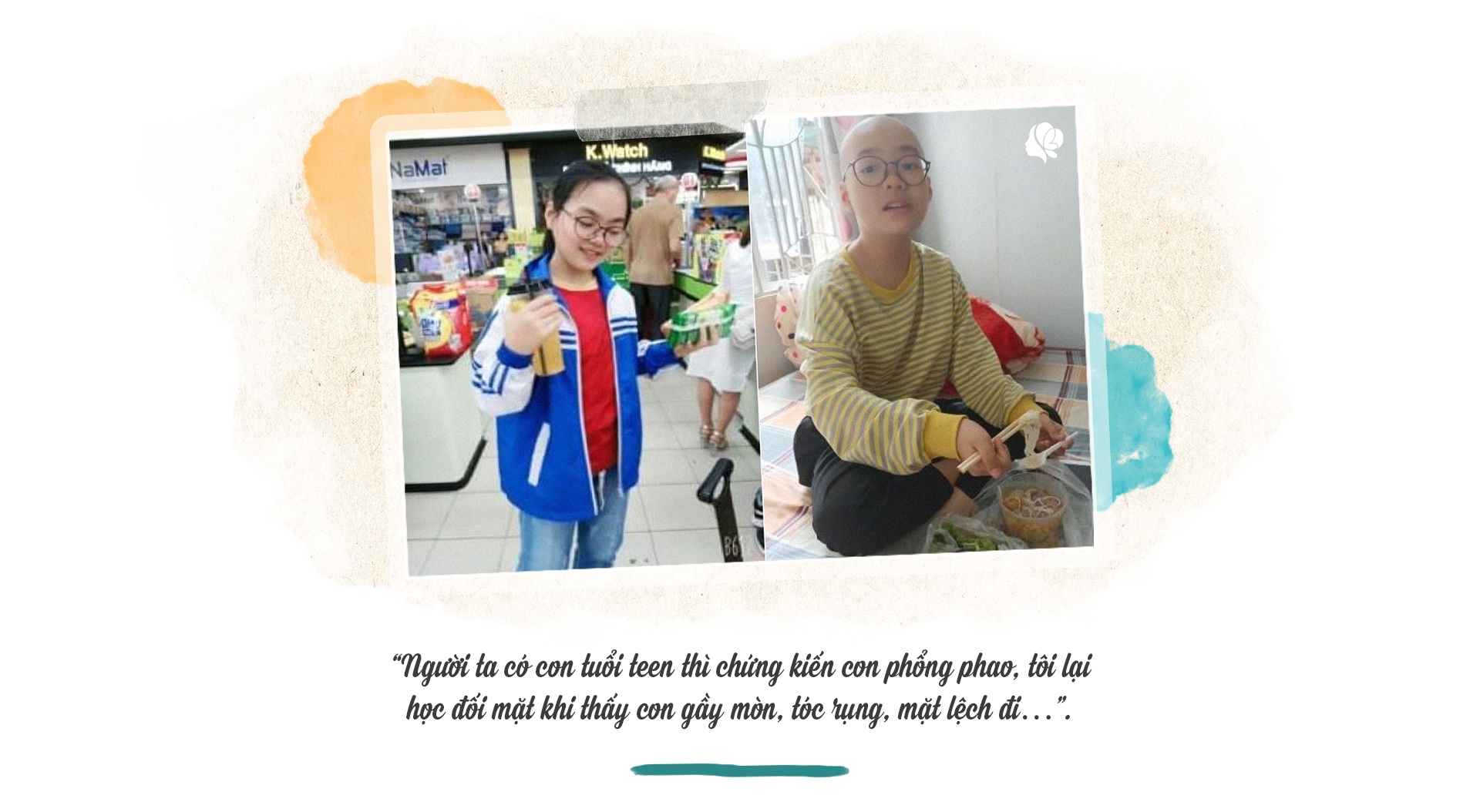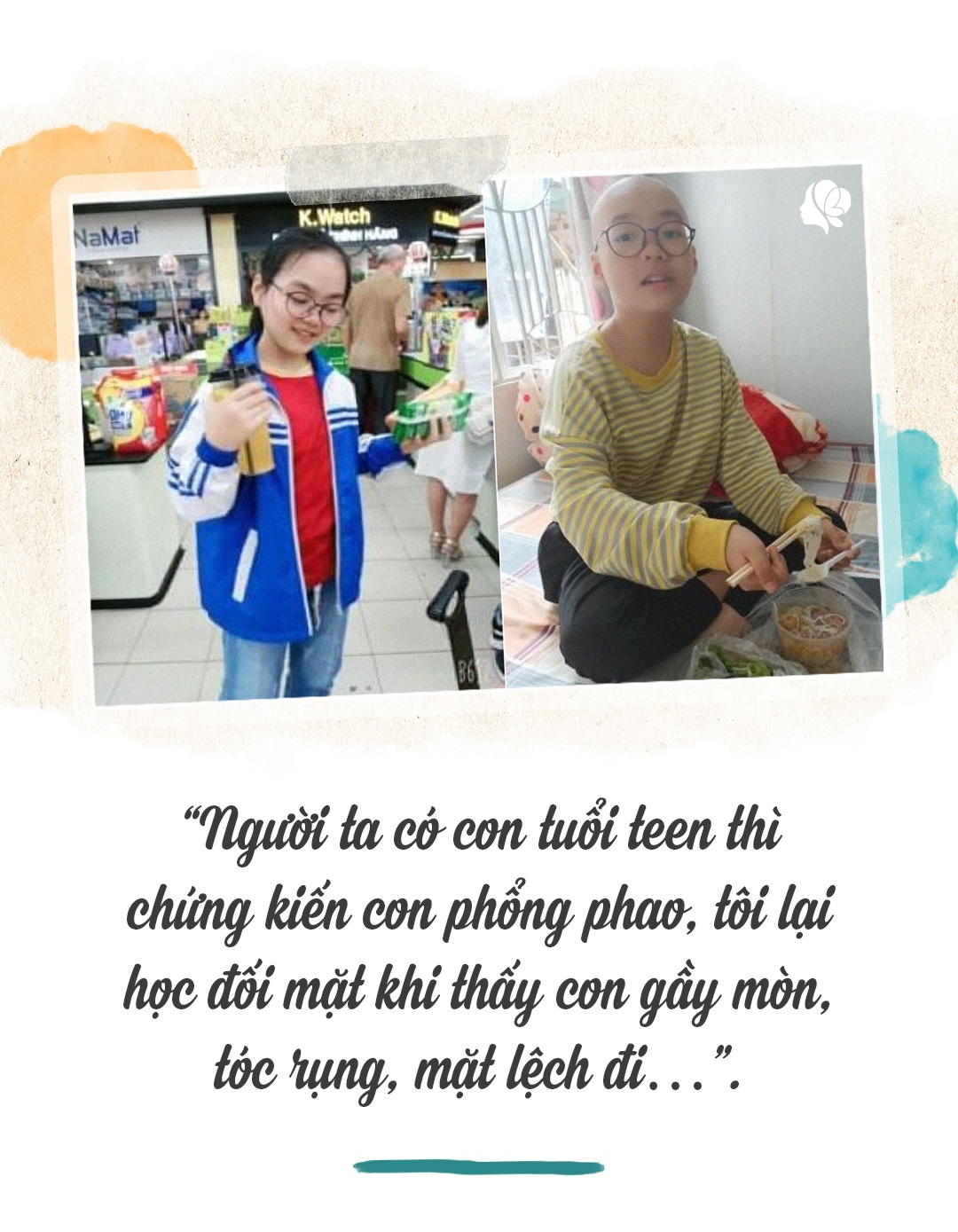 "There was a course of chemotherapy, I vomited too much, couldn't eat, when my mother coaxed me to eat, I cried and cried and said, 'Before I wanted to eat, you didn't give it to me, saying I was too fat, can I not swallow now? I couldn't hold back my tears," the mother recalls.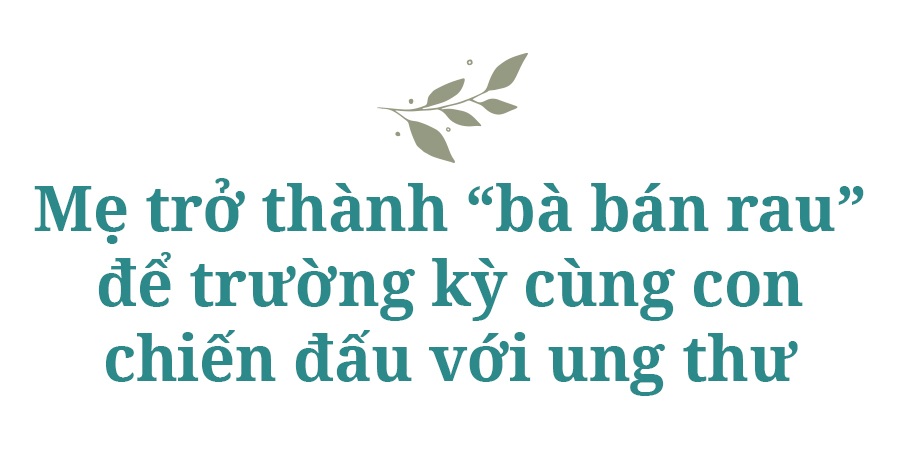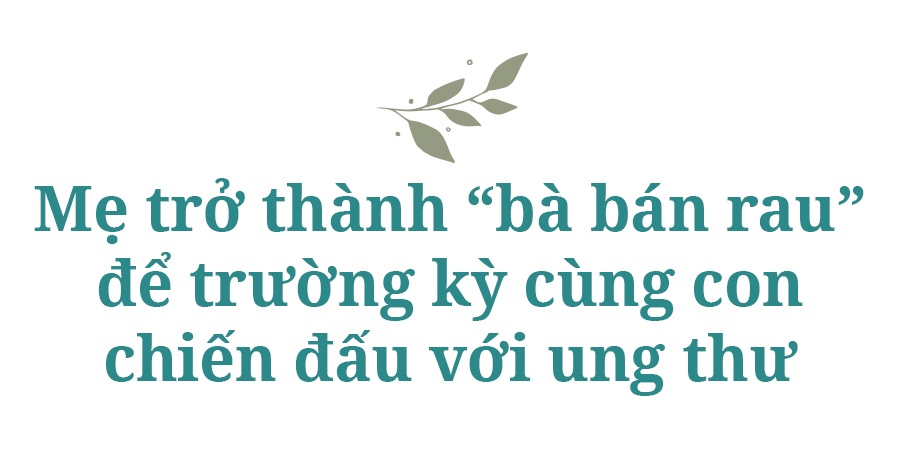 During the days of staying at an acquaintance's house in an apartment building in Hoang Mai, Hanoi to facilitate commuting to Tan Trieu K Hospital to treat her children, Ms. Lien looked for a job to earn more money to go to the fields when the economic burden was on. Now only her husband carries. Unable to work a fixed time, she applied for a sales assistant in a grocery store. "Vegetables and meat in the city are both expensive and of unknown origin, why not take things from the countryside, while you can eat safe food, you can sell them to residents to increase your income. , this thought flashed, Ms. Lien decided to "try it once".
Up until now, she and her husband had only worked for a salary, so they didn't know what to trade. In the first few days, she was shy and embarrassed, sometimes she felt sorry for herself when she had to deliver each bunch of vegetables, pick up every thousand and one … "This is honest, there's nothing to be afraid of, moreover, I can still take care of my children and give them to me. When I go to the hospital, I have to pay more for medicine…", Ms. Lien reminded herself.
Determining that Minh Anh's treatment process would be long and expensive, in mid-2021, she discussed with her husband that the whole family would go to Hanoi to live and work so that her eldest daughter wouldn't have to go far away for each treatment. , but she can pick up the second baby to take care of. Her husband supports his wife. He applied for an administrative job, got up early every other day at 2 a.m., went to the bus station to receive vegetables, meat … moved from Son La down and sold at the apartment complex. Your children, except when going to school or going to the hospital, also help their parents with food delivery.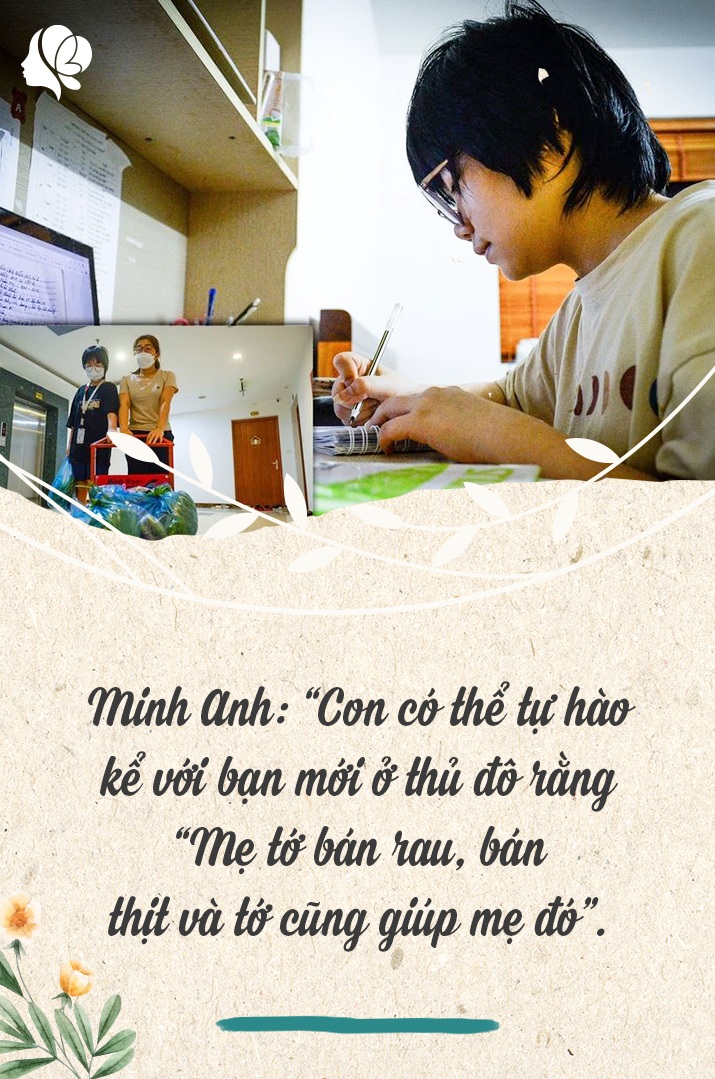 When asked about his mother, Minh Anh was sad: "In the past few years, how old are you and your mother. Mom worries about me a lot. Just because I have cancer, I have to sell vegetables. I only love you, but have never been shy or embarrassed because of this new job of yours. You can proudly tell your new friends in the capital, "My mom sells vegetables and sells meat, and I help her too."
Minh Anh said, I dream of becoming a doctor when I recover from my illness to help many people with difficult and dangerous diseases like the doctors and nurses who have treated me.
Sharing about this pediatric case, Doctor Hoang Thu Trang, Deputy Head of Pediatrics Department, K Hospital (Tan Trieu, Hanoi) said that Minh Anh has cancer of the maxillofacial region and has been treated through many stages. paragraph. During her treatment, besides the special impression of a polite and studious patient, the doctor was especially touched by her family's determination to pursue treatment for her child. "There are few families from the highlands that care about and adhere to the treatment regimen, always on time… like this girl's family," the doctor shared.
Doctor Thu Trang said that over the past time, Minh Anh has been applying chemical treatment to maintain Minh. However, this is a new method introduced into our country from 2021, so it has not been covered by insurance, so the family has to accept the high cost.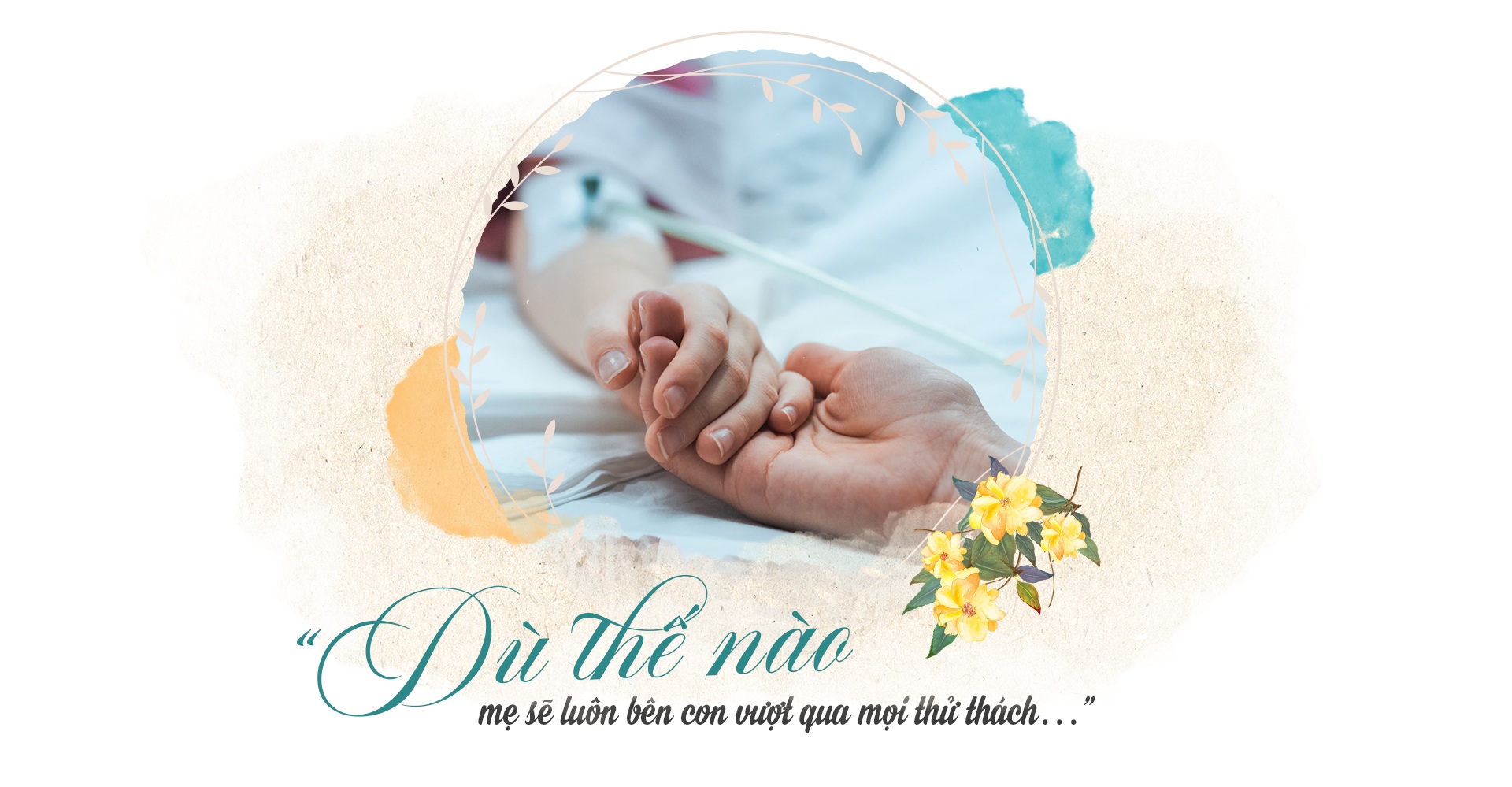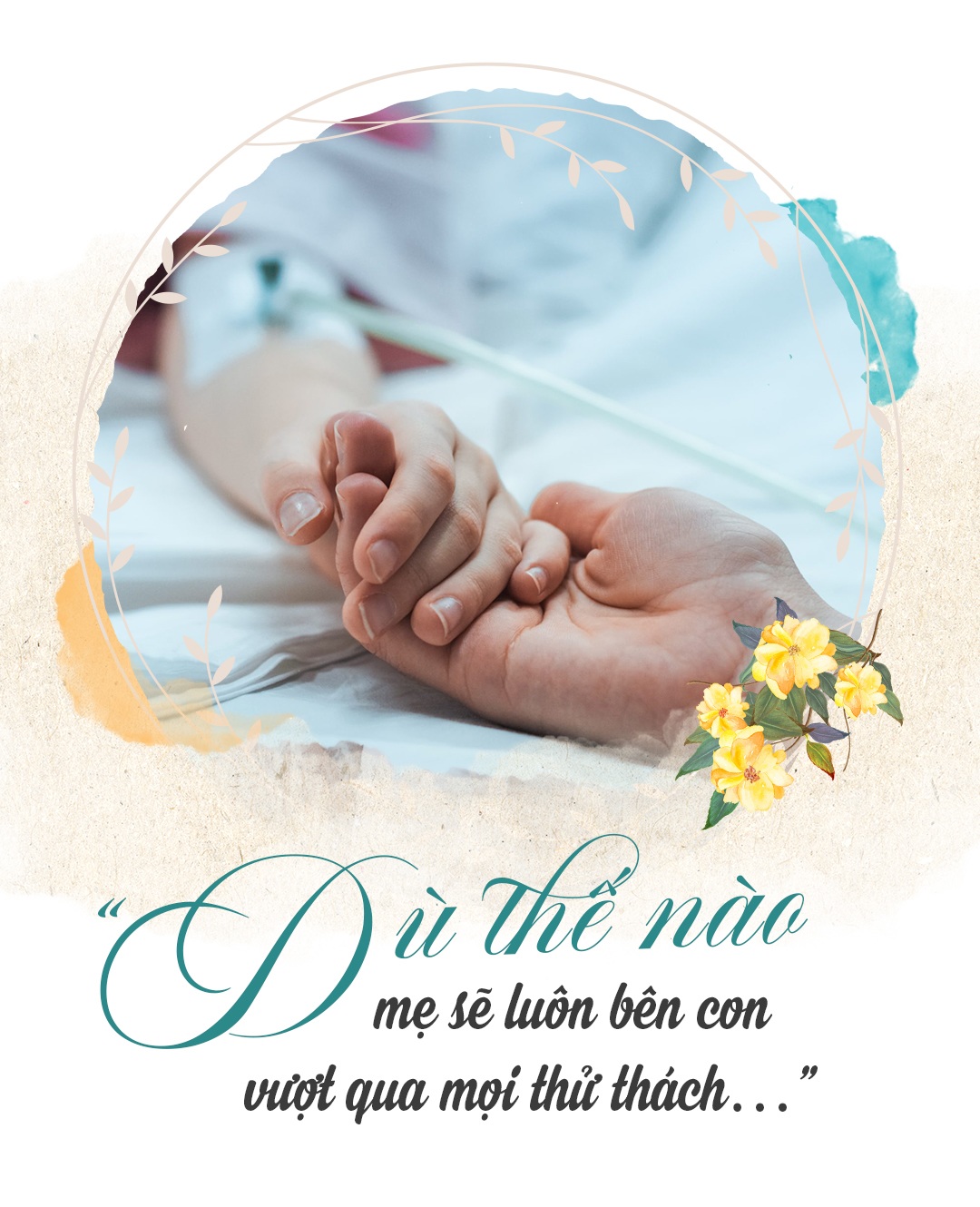 Regarding this, Ms. Sam Thi Lien said that every month, the cost of chemical treatment alone costs 15-20 million VND. Meanwhile, the recent examination, the doctors said that Minh Anh's tumor recurred and metastasized to his lungs, so he needed to be hospitalized for chemotherapy. "This time, I'm about to take the semester exam, but I have to take a leave of absence because I have serious treatment, so my health is weak and I need to rest a lot," Lien shared.
Although she knows that the road ahead is full of thorns and the future is still far away, the mother shared that she firmly believes that she will fight with her child to the end.
Lien said that she learned the main spirit of optimism from her daughter. Despite suffering from tormenting pain, Minh Anh is still innocent, loves life, whenever pain is relieved, he asks to go to school and wants to help his parents cook and ship. To her, you are like a "warrior" ready to face challenges and adapt to new situations.
"When I no longer have long hair, I love the new short jagged hair and say that 'it's cool like this, saves time in brushing and washing, and has personality'. When I moved to Hanoi, my mother was worried about losing sleep and eating, afraid of shyness and guilt because of her appearance and illness. But then, I gradually got used to it, made many new friends, loved me just like I did at my old school. Children are both a source of motivation, a friend and a "teacher" for me to work hard every day", the mother shared.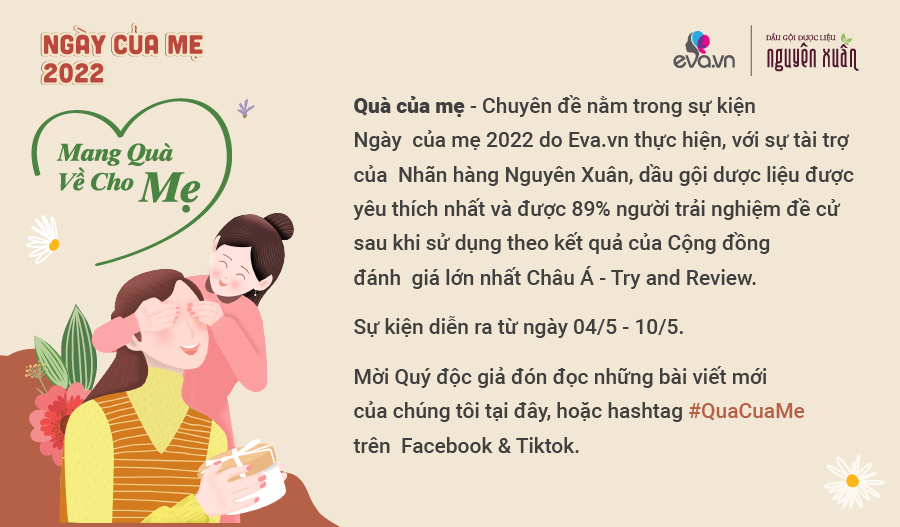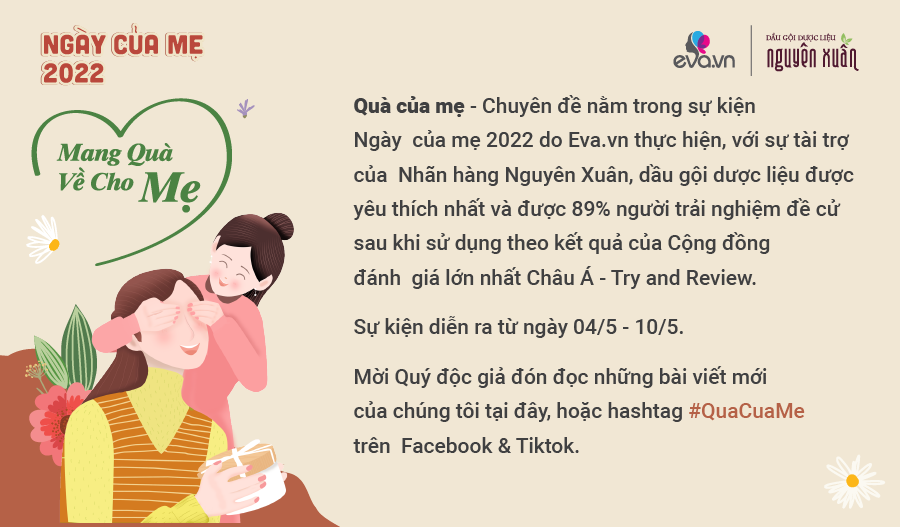 You are reading the article
Mountain mother goes to Hanoi to sell vegetables to help her children fight cancer for a long time

at
Blogtuan.info
– Source:
Eva.vn
– Read the original article
here