Alo bác sĩ
Giải trí
Newborn baby has jaundice, mother asks doctor for help to distinguish because she is afraid of mysterious hepatitis
Currently, in Vietnam, no mysterious liver cases have been reported, but that's not why we are subjective, and parents should not be too worried.
The reason is called mysterious hepatitis, because currently, the exact cause of hepatitis in children has not been found. However, all theories point to a possible cause caused by adenovirus, because the cases in children occurred in areas with high endemic adenovirus.
The cases of children with mysterious acute liver disease in many countries all share some common symptoms such as diarrhea, vomiting, jaundice, and yellow eyes, so many parents find that their children have one of the above symptoms very worried. Worried, afraid that your child will get sick.
In case the child has vomiting or diarrhea, it is not too worried, so take care as usual, which is rehydration, electrolytes, clean hygiene, soft, liquid, easy to digest food …
In case the child has jaundice, accompanied by the above symptoms, it is necessary to take it to a medical facility to be examined, diagnosed and treated promptly by a doctor.
Another problem is that newborn babies often have physiological jaundice, fear of confusion with jaundice caused by acute hepatitis. In fact, these two problems are completely different in terms of expression level.
Accordingly, physiological jaundice occurs in newborns from a few days to the first 2-3 months of life, and the jaundice process also progresses slowly. If the child only has jaundice from the face area upwards, it is not a cause for concern. However, when the jaundice is visible to the naked eye in the chest and abdomen, it is necessary to pay close attention and take the child to the doctor for timely intervention. In short, physiological jaundice, if mild, can completely resolve on its own.
As for jaundice caused by mysterious acute hepatitis, the most obvious sign as well as the clear difference from physiological jaundice is the generalized yellowing of the whole body. In addition, children with jaundice due to acute hepatitis often have dark urine or vomiting and diarrhea.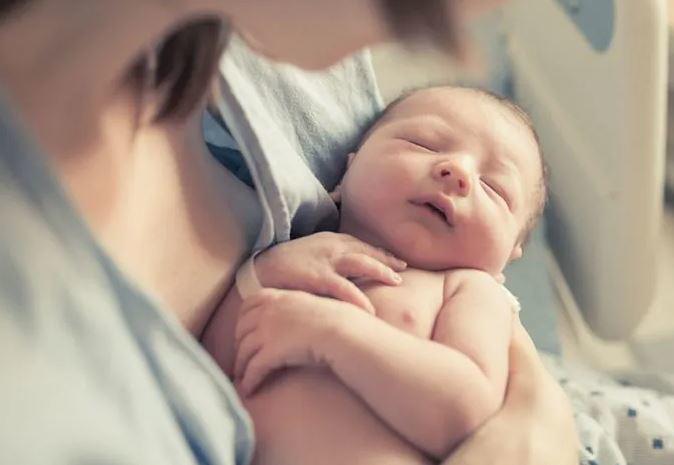 Physiological jaundice and occult hepatitis have many differences and are easy to distinguish.
Another difference is that physiological jaundice is usually only seen in newborns, while jaundice due to acute hepatitis is at any age, there have been cases recorded in 16- or even 18-year-olds with mysterious hepatitis. .
However, infants, children with physical problems, children with metabolic problems, and immunocompromised children are at high risk of mysterious hepatitis.
Regarding disease prevention, everyone should regularly monitor their health, wash their hands, eat properly, scientifically, and wear masks. In particular, people with metabolic disease, pre-existing hepatitis B disease, related to the body are more susceptible, so when they see abnormal signs, they should be taken to the hospital.
You are reading the article
Newborn baby has jaundice, mother asks doctor for help to distinguish because she is afraid of mysterious hepatitis

at
Blogtuan.info
– Source:
Eva.vn
– Read the original article
here