Giải trí
Pham Huong shows off a dining table full of delicious foods, but people only notice the obvious weight gain
WATCH VIDEO: Pham Huong shows her son how to change his diaper.
Showing off the lavish dinner table, but netizens only paid attention to Pham Huong's body, suspected of being pregnant for the 3rd time
On a recent personal page, Pham Huong has just shown a picture of a sumptuous banquet table decorated like a 5-star restaurant in her luxury villa. The thoughtful queen prepares many delicious dishes such as seafood and wine to gather with her family. It can be seen that, after withdrawing from showbiz, Pham Huong enjoys a relaxed, peaceful and rich life.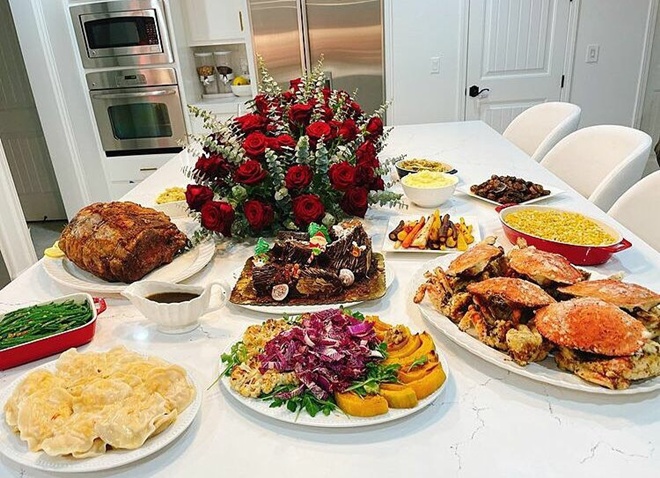 Pham Huong prepares a sumptuous banquet to gather with her family to eat and drink.
After preparing a hearty meal, Pham Huong did not forget to check-in to show off the results. In the photo, the queen flaunts her radiant, increasingly colorful visual. She chose a low-cut dress as a way of denying previous pregnancy rumors.
However, in the photo, Pham Huong is still quite plump, not as slim as she showed off on her personal page a few months ago. Even when zooming in close-up, Miss Vietnam 2015's belly is quite plump.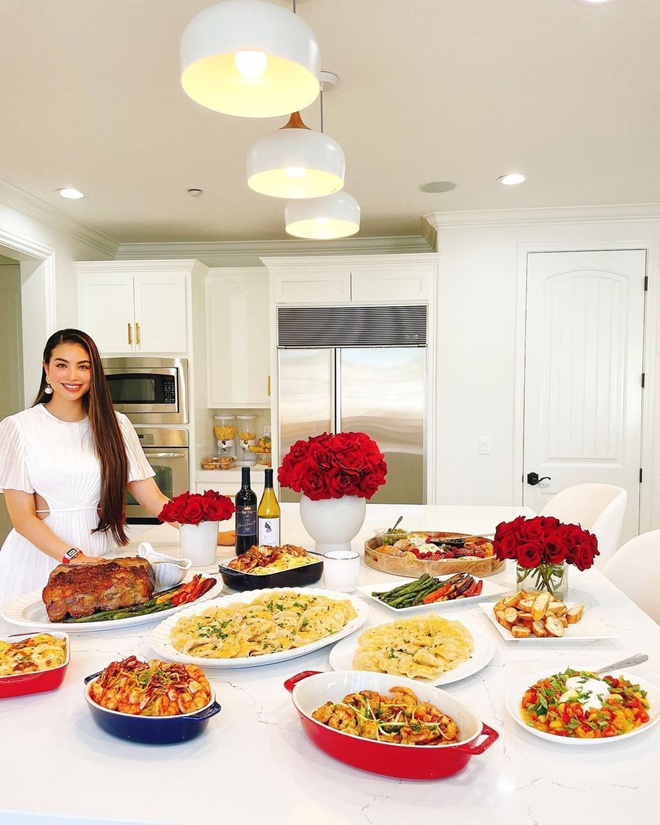 Showing pictures at the dining table, Pham Huong is being watched more and more, especially round 2.
Recently, Pham Huong caused a stir when she wore a long and wide skirt to cover her belly. Many people speculated that Pham Huong might be pregnant with her third child because before that, she often wore large dresses to cover her protruding belly. However, what the truth is, must wait for Pham Huong to clarify.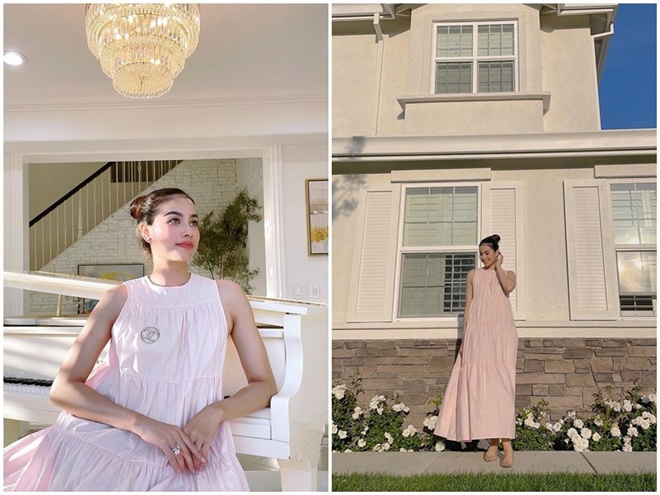 Before that, Miss Hau used to wear wide skirts many times, causing people to question pregnancy.
Pham Huong is one of the most influential queens in the Miss Universe Vietnam lineup. In 2018 Miss Pham Huong announced the suspension of art activities and went to the US for medical treatment. After a while, she suddenly announced that she had given birth to a son named Max. Up to now, the beauty of Hai Phong has been a proud wife and mother of two lovely sons.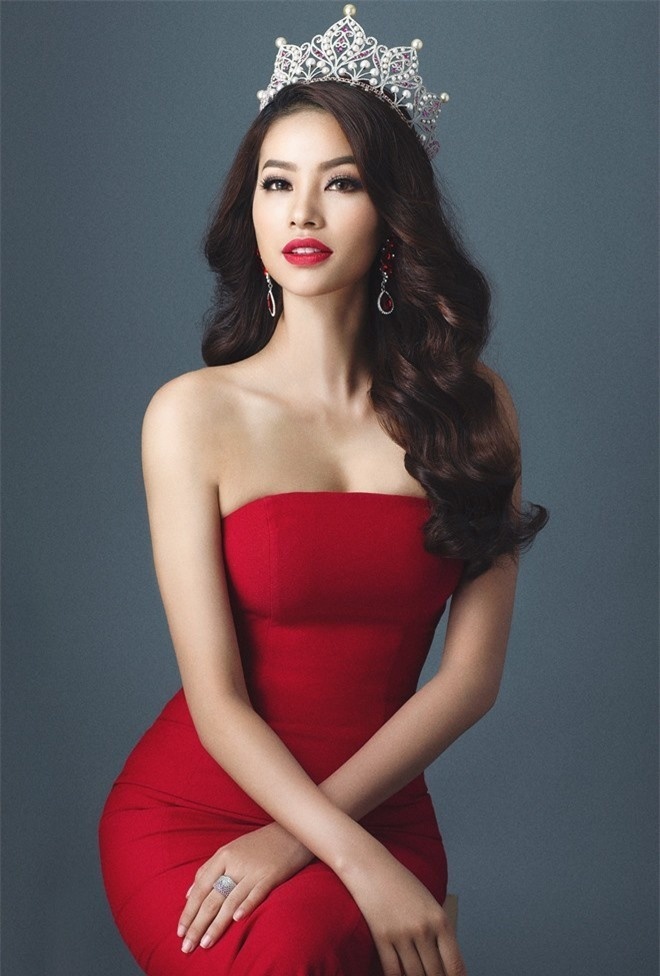 Pham Huong used to be the most influential queen in Vietnam.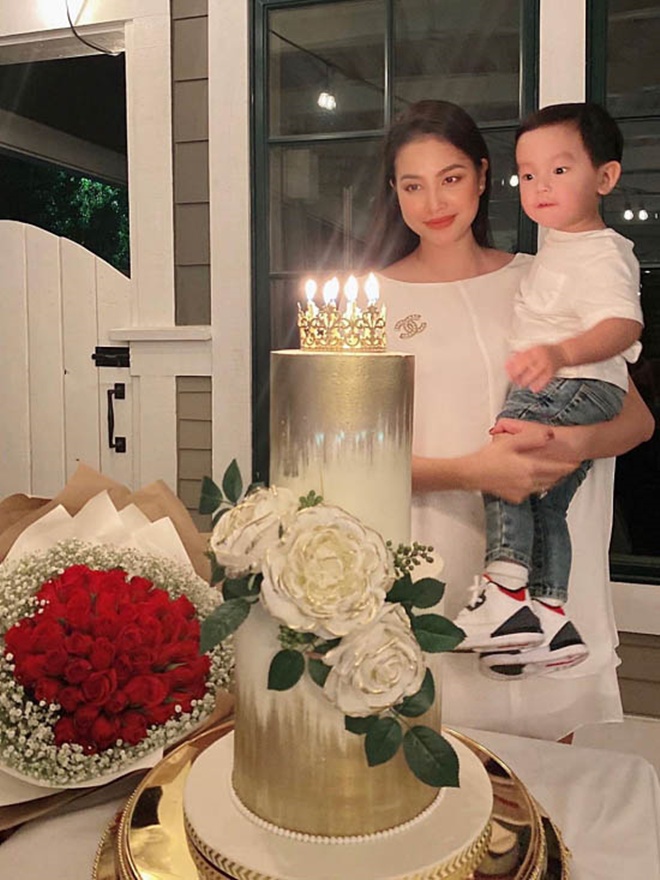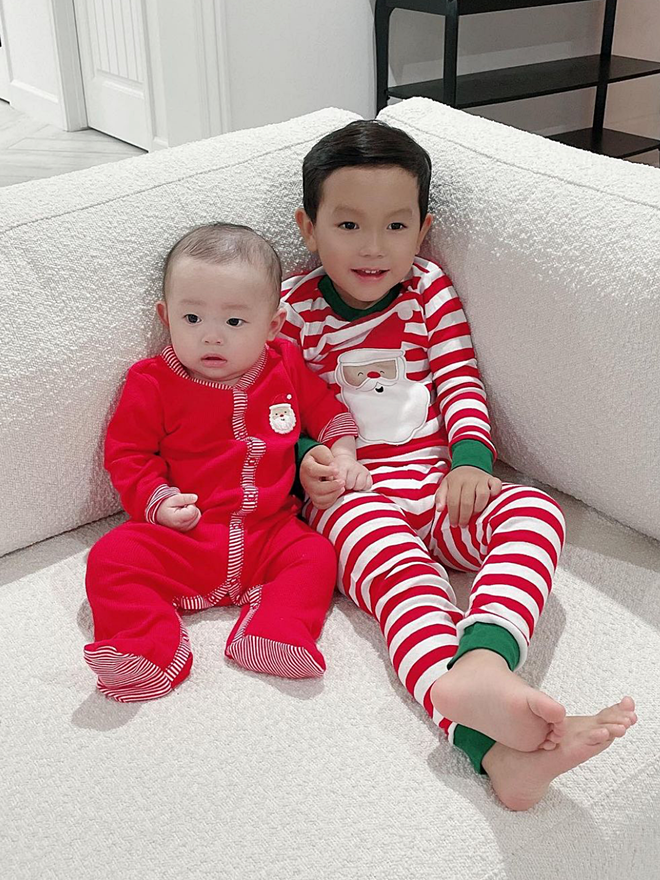 Now she chooses to retire and take care of her children in America.
In addition, there are other notable images on Facebook/Instagram of Vietnamese stars: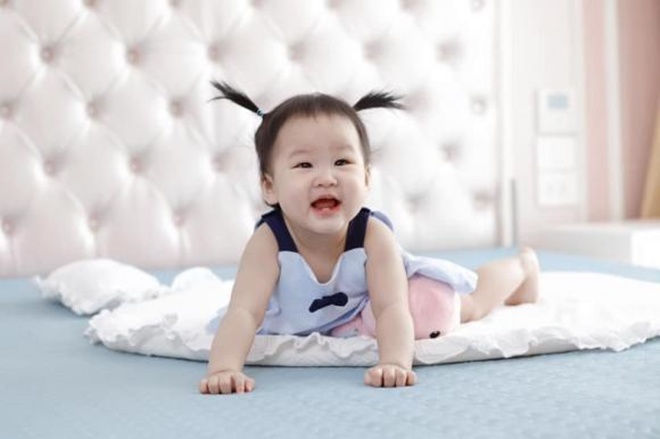 Recently, Bao Thanh has just shared a lovely moment of her daughter on her personal page, making fans excited. In the photo, the child actress's baby Nu has a plumper appearance, larger than the moment she revealed in previous times. Looking at the photos, the audience thinks that the daughter has the same smile as her mother.
On the day the daughter turns 1 year old, Bao Thanh wrote: "Woven fleeting time taken. So the baby just turned 1 year old. It's too fast, baby."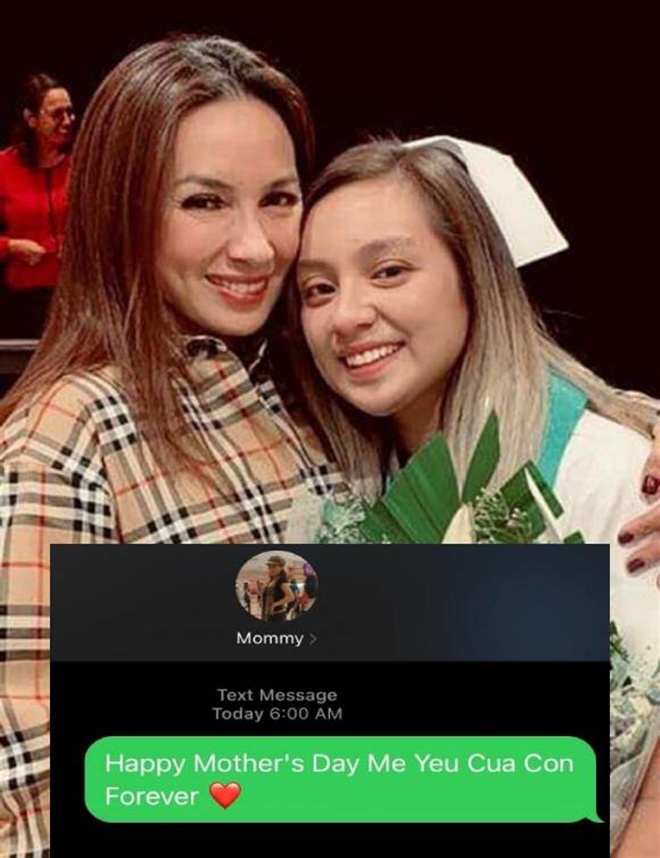 On her personal page, the daughter of the late artist Phi Nhung posted on her personal page a "heart letter" on Mother's Day after more than half a year of her mother's death from COVID-19. The attached image is a text message she sent to her mother's phone number, just like when the singer was alive.
Wendy Pham expressed: "There has never been a day that you and I have been as close as Mother's Day. But I always have a chance to text you no matter where you are at the time. This time I got no response. My mother-daughter phone relationship is all I have to keep our love strong."
Attaching the "heart letter", Wendy Pham also shared a screenshot of the message, the short but emotional content made everyone emotional: "Happy Mother's Day my dear mother forever".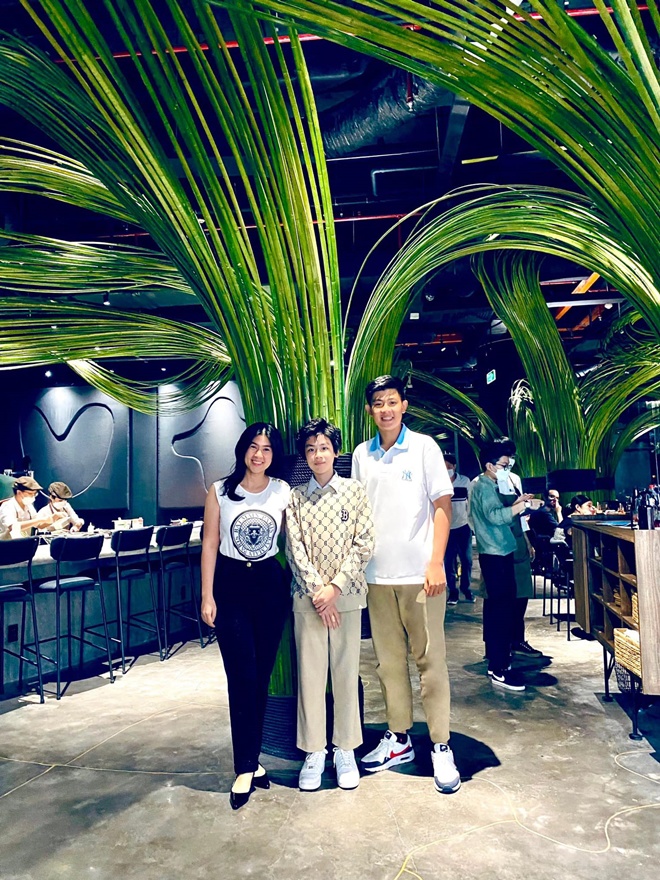 On her personal page, "Million-dollar tycoon" Kim Thu once admired when showing her son's birthday photo. The actress proudly shared:Happy birthday to a 15 year old boy 1.88m tall. In the photo posted by Kim Thu, it can be seen that the actress's son is much taller than his mother, even though he is only 15 years old.
Under the article, many people were surprised by the boy's great height. Male singer Dan Truong also had to be surprised because his son Kim Thu grew up so fast: "Growing up so fast Thu, just came over to the house to play a few years old, now 1m88, ready to be 1m90 to be cool".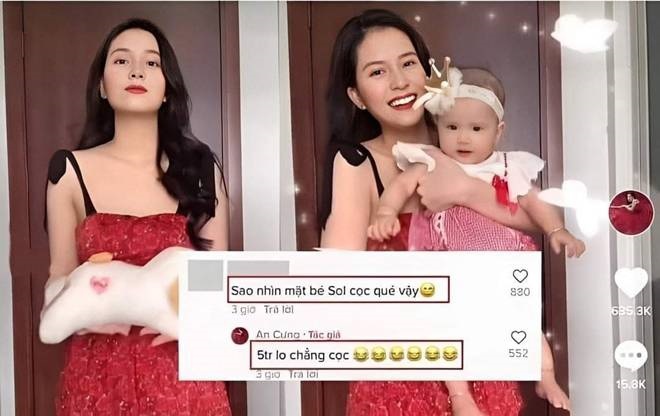 After publicly having a child with Jack, Thien An often lets her daughter appear on social networks. In a recent clip taken with her daughter, Thien An was immediately rebuked by netizens because Sol's face seemed unhappy: "SAo looking at Sol's face is so dumb." Many people believe that Thien An forced his daughter to film with him just to earn fame and make money.
In response, the actress replied very humorously: "5 million no deposit". Netizens all think that Thien An is teasing Jack when she previously publicly provided Jack for her daughter 5 million a month.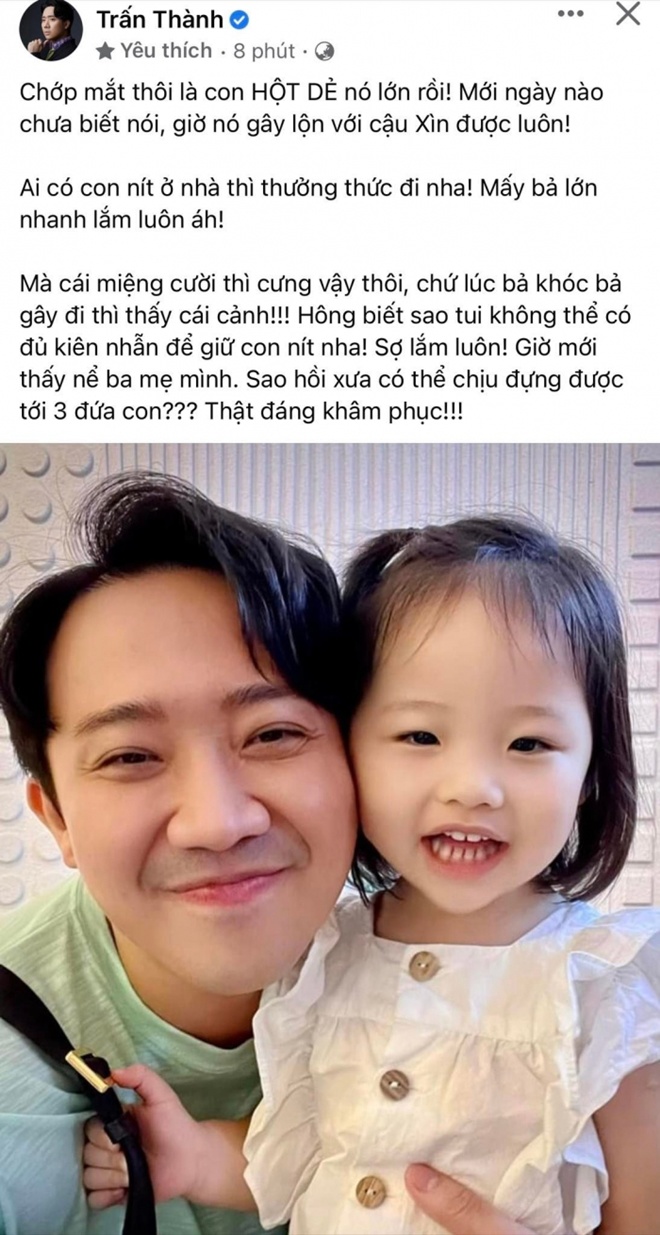 Posting a photo with his nephew, Tran Thanh suddenly admitted that he couldn't do one thing if he had children: "In the blink of an eye, the Chestnut is big! It's only been a day since he can't speak, now he can fight with Mr. Xin! Who has kids at home, enjoy! They grow up so fast! The smile on her mouth is so cute, but when she cries, she causes it to see the scene!!! I don't know why I can't have the patience to take care of a baby! Always scared! Now I respect my parents. How was it possible to endure up to 3 children in the past??? It's so admirable!!!"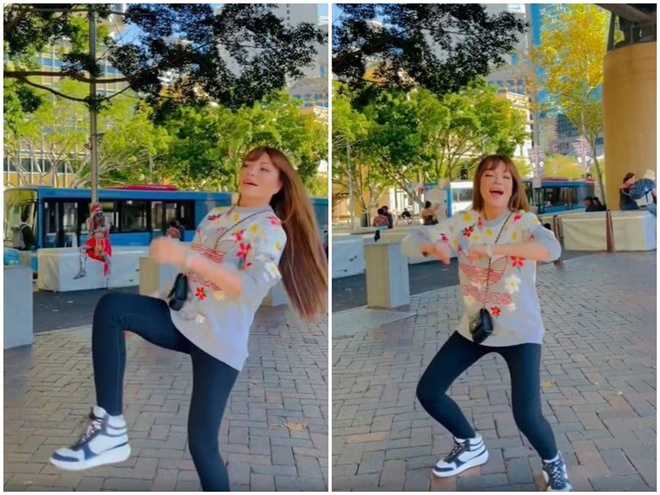 Recently, musician Phuong Uyen shared a short clip capturing the childish moment of singer Thanh Ha, attracting the attention of netizens. Phuong Uyen wrote: "Good morning. Have a great day, everyone. Laugh as much as you can."
In the clip, female singer Thanh Ha constantly dances many funny moves that make everyone laugh. People also commented that: "It turns out that when you love people, they become so cute and funny."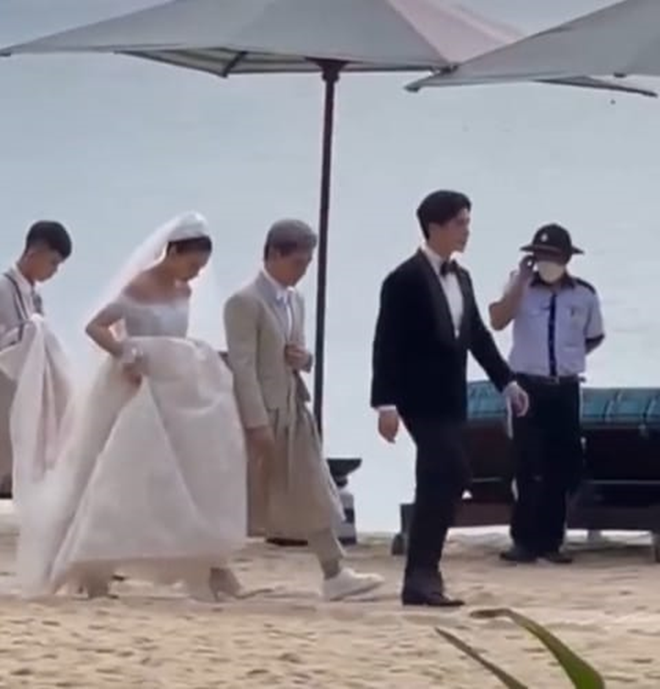 Recently, the wedding of Ngo Thanh Van and Huy Tran took place in Da Nang and attracted the attention of many fans. However, from a shared image, there were mixed opinions for the groom Huy Tran. Specifically, in a clip of the bride and groom moving to the wedding stage, the online community suddenly gave negative comments.
While moving, Huy Tran walked in front, Ngo Thanh Van carried his skirt and followed. The actress was supported by another person because the wedding dress was quite bulky, but not Huy Tran. Many people think that the groom is not really delicate because he does not raise the dress for his wife.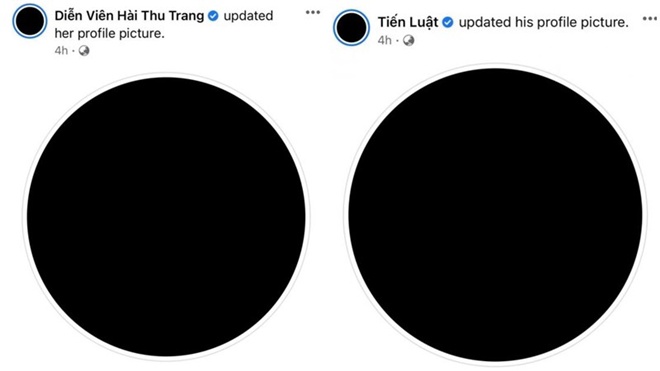 On your personal Facebook page, Comedian Thu Trang simultaneously changed the avatar and cover photo to black. Although the family's sad story is not mentioned, according to many sources, the female artist's biological mother has just passed away. As for Tien Luat, he also did the same thing as his wife and attracted a lot of attention.
Under the comments section, the Vietnamese stars also simultaneously sent condolences to Thu Trang, Tien Luat and their families. In addition, many people also sent encouragement and comfort to Thu Trang so that she could soon overcome this overwhelming emotional shock.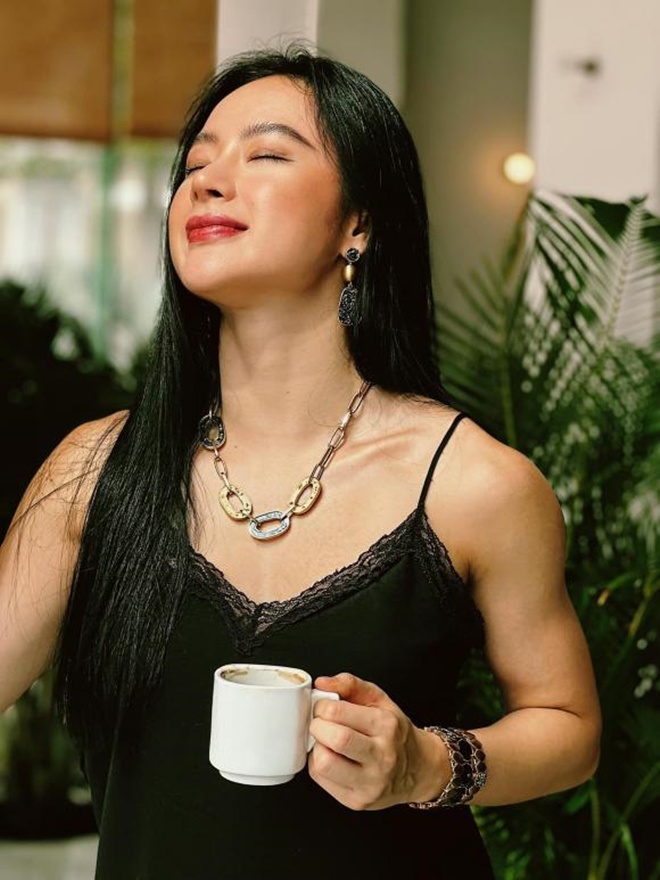 Angela Phuong Trinh thoughts on loving people: "Never bother to win the hearts of others, but only care whether you truly love others or not, that is, in this life, don't go looking for a way to make people love you, but find a way to make people love you. Let me love others." In addition to the philosophical saying, the actress also attracts attention with her increasingly muscular body.
You are reading the article
Pham Huong shows off a dining table full of delicious foods, but people only notice the obvious weight gain

at
Blogtuan.info
– Source:
Eva.vn
– Read the original article
here