Children with speech delay increase due to too much exposure to electronic devices and less interaction with loved ones
Talking to some preschool teachers, they said that children have returned to school, but many children enter school with speech delay and underdeveloped language (especially those born in 2018 and 2019). There are even many children who were able to talk a lot before, but after the epidemic break, they did not speak as much as before.
According to UNICEF, COVID-19 has had a serious impact on the health of children globally. In Vietnam, the epidemic has prevented children from going to school, limited communication and movement, and faced mental and psychological health problems such as stress, tension, and in which there is a risk of speech delay.
MSc.BS Dinh Thac – Head of Psychology Department of Children's Hospital 1 (Ho Chi Minh City) said that recently, the department has received many children every day for examination. In 10 cases of children who come to Children's Hospital for psychological counseling every day, about 2-3 children have speech delay, mainly at the age of 2-3 years. Fortunately, 95% of these are children with simple speech delays, with no accompanying physical or psychological causes. Only a small number less than 5% of children with speech delay are related to diseases because children have abnormalities of cleft lip and palate, children with abnormal mental symptoms, children with poor hearing, complications of meningoencephalitis, autism spectrum disorder…"
After a year of hiatus due to the COVID-19 epidemic, preschool children across the country have been returned to school, but the number of children with speech delays tends to increase.
MSc Dinh Thac said that 2-3 years old is a golden period for children to develop language. For children with simple speech delay, the cause of speech delay is more than 80% due to psychosocial factors. During the time off at home due to the COVID-19 epidemic, parents are busy, so they have little interaction and communication with their children, and at the same time, fear of disturbing children, they let their children have too much exposure to electronic devices.
According to MSc. Master: Too much exposure to electronic screens is a passive way of communication, which is one of the reasons why children are slow to speak and do not develop language. The American Pediatric Association has recommended that children over 2 years old should only be exposed to electronic devices, the duration of exposure is also limited, no more than 2 hours a day so as not to affect the children's language development.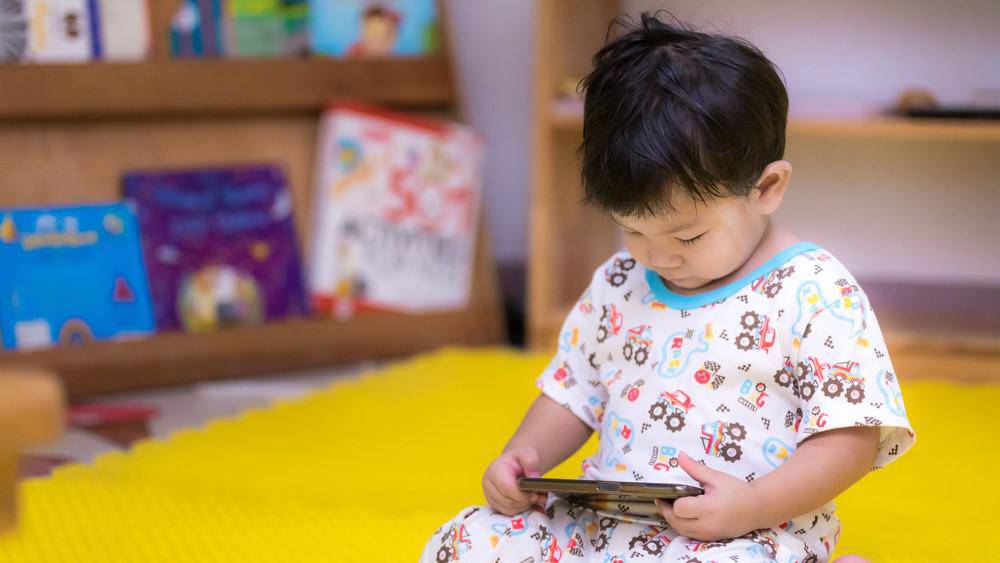 During the COVID-19 break at home, parents have less interaction and let their children have too much exposure to electronic devices, which is one of the reasons why children are slow to speak.
How to recognize and overcome speech delay in children
MSc Dinh Thac emphasized the important role of parents in the implementation of combined measures at home to increase children's speaking ability. It is necessary to limit children's exposure to electronic devices and increase their ability to interact and communicate with children.
Many parents are very busy during the day, but in the evening, they can spend time playing with their children with interactive games such as hide and seek, talk, kick a ball, play around… speak. In particular, should teach children to make eye contact as much as possible. This helps children gradually understand what adults say. Parents should teach them what they need, teach them to say what they want, to help improve nonverbal communication, language disorders, and speech delays in children.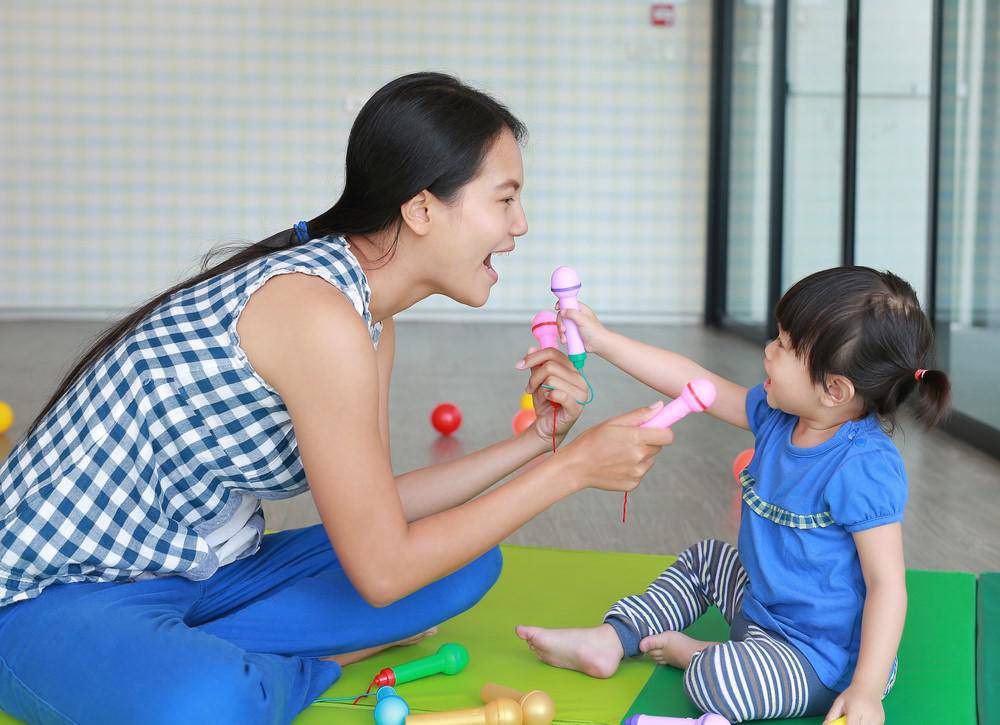 Increase eye contact with your baby
According to MSc.BS. Master, parents also need to pay attention to nutrition to help develop the brain because language is activated from the chain of neurotransmitters from the audio-visual organs and then transferred to the brain to record and imitate, giving signals. to the vocal organ to turn on the voice.
In order to develop a baby's brain, in addition to providing a full range of 4 basic food groups such as: group of carbohydrates, protein, fat, fiber, vitamins and minerals, children need to supplement with omega group by The child's body cannot synthesize this substance on its own. Omega has 2 plant and animal sources. Plant-based Omega has many benefits that are suitable for children. Plant omega protects brain cells, helps brain cells develop optimally, receive information accurately and faster.
From the perspective of how nutrition affects children's language development, MSc Le Thi Hai – Former director of the Center for Nutrition Examination and Counseling, National Institute of Nutrition said: "Children need to be adequate supply of omega 3 fatty acids right from the time they are in the womb and after birth, which play a very important role in brain development.The most prominent advantage of plant-based omegas is that there is no taste, no fishy taste, no fishy taste. easy to drink, does not cause irritation, vomiting, and is especially safe for children because there is no risk of heavy metal contamination, lead, mercury like other omegas," said Dr. Hai emphasized.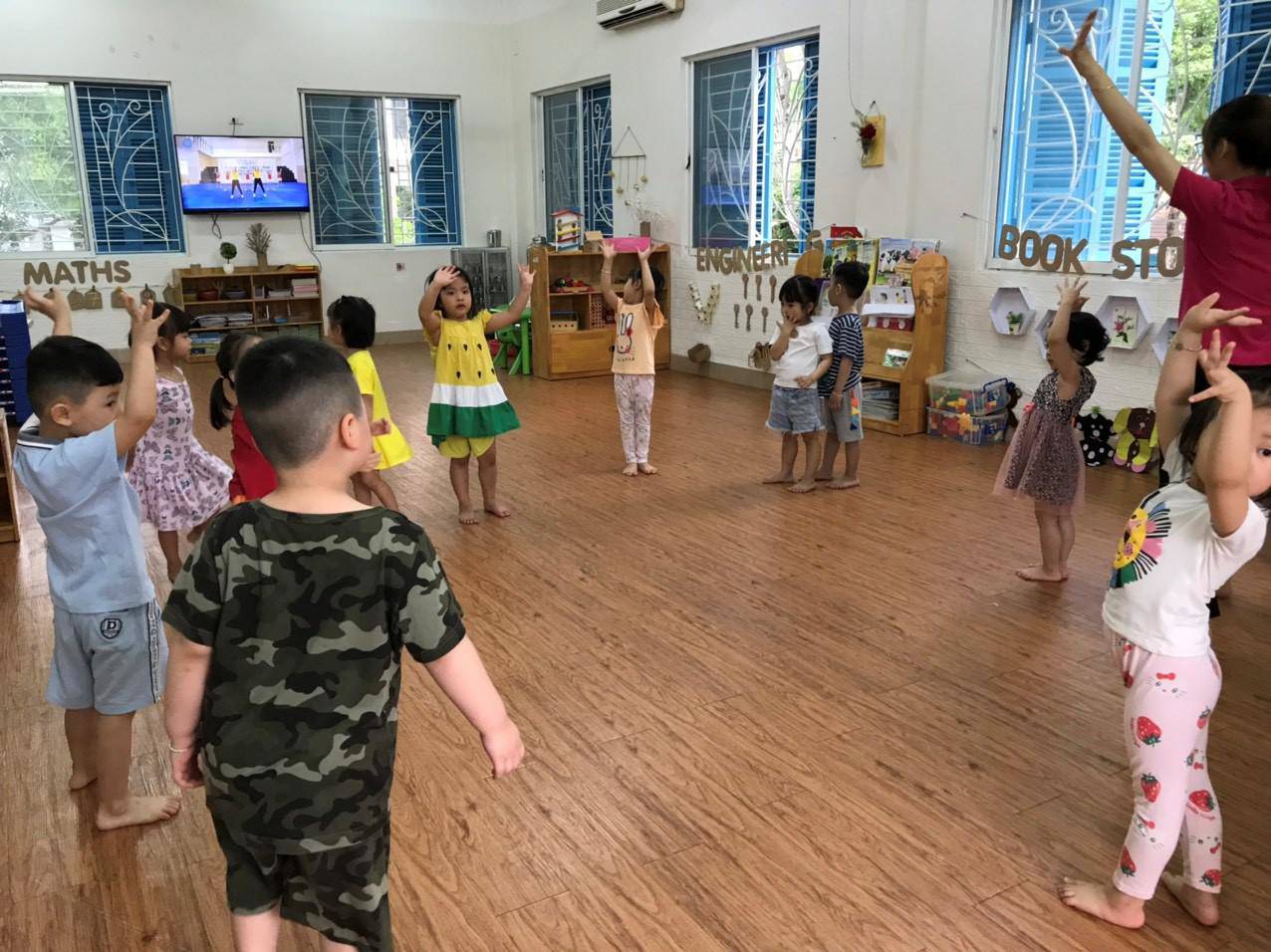 Around 2 to 3 years old is a golden time for children's language development
According to experts, speech delay in children needs to be detected and intervened early because speech delay will lead to a number of other skills that are also limited, such as shyness, insecurity, and may affect the index. IQ, emotional quotient. This long-term situation will cause children to face the risk of hyperactivity, reduced attention, limited logical thinking, language, and even autism.
You are reading the article
Preschool children have returned to school but the number of speech delays has increased

at
Blogtuan.info
– Source:
Eva.vn
– Read the original article
here