Life Style
Yêu
The girl welcomes her boyfriend's family to her house and the ending is unexpected
It is said that when you fall in love or even when you are in the same house, it is very necessary to trust each other. And at the same time must have absolute trust because belief has great power. But if you just trust the other person 100% without any doubt, no matter what, that's not okay at all. Most importantly, be self-controlled, look at the problem objectively so that you can just give it away affection properly, while maintaining self-respect. The story of N. below is one such example.
The girl prepares to welcome her boyfriend's family to her house and the ending is unbelievable
N. and her boyfriend have known each other for 2 years, they also start from getting to know, learn, love and experience all levels of life together. Contrary to N.'s lively and cheerful personality, her boyfriend is quite quiet. He likes to immerse himself in work, books, and is also quite interested in his lover, not wasting time on useless pleasures. N. believes that with such a quiet man, she will feel secure and will not encounter any obstacles in love.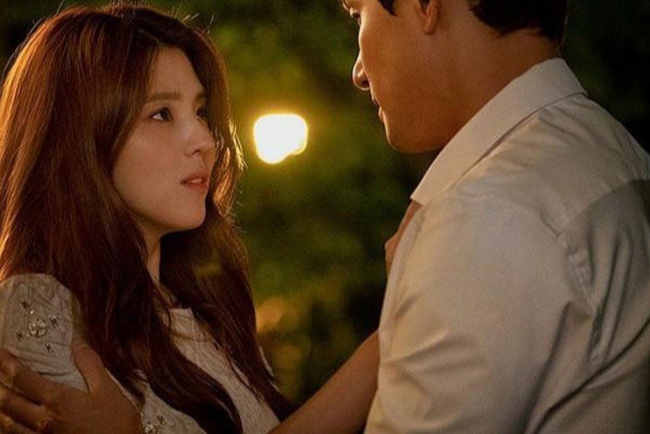 Having been together for 2 years, N. also reached the age of 27, she really wants to develop this relationship to a new level. marriage. However, lover N. is quite timid in this regard. Every time the girl mentioned it, the boyfriend would turn away, or he would think "It's still early, let's enjoy this love time".
Because he saw that his boyfriend was gentle, there was no sign of betrayal or deception, so N. also trusted him to the fullest. At this time, N.'s parents also urged their daughter to tell her boyfriend about letting the two families meet each other. It's both to get to know each other, and to consider getting married. N. had a frank exchange with her boyfriend with a resolute attitude. Finally, he agreed, saying: "Let me go back and talk to my parents, you just choose a date and my family will come."
Auspicious days come, N. and his parents clean the house, prepare a solemn tray to wait for the "boy's family" to come to eat and talk. But then in response to the excitement and anticipation of N.'s family, a heartbreaking thing happened. In front of the gate was only her boyfriend N., he stood quietly and called N. outside. It turned out that he did not have the courage to talk to his parents, but still made a promise to his girlfriend. When things got to this point, the man could only cry with his face down. After that day, N. was very disappointed in her boyfriend. She was also angry with him for making her parents think. N.'s boyfriend apologizes, because he lacked courage with both sides, leading to a serious incident.
Fortunately, the two sides can still talk to each other to discuss how to fix it. Finally, the two families also had a conversation, discussing the issue of marriage. But through this, N. has carved an expensive lesson in mind. She couldn't just blindly trust the man's words. Otherwise, there will be times of disappointment and sadness.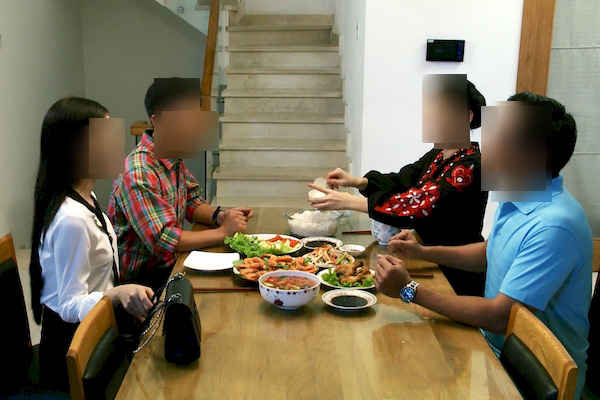 Always have a certain sanity to control the situation
It should have been, when talking about the couple's family debut, N. himself had to speak directly to his lover's parents. Just a promise from a boyfriend is too fragile to believe. With important matters such as marriage, it is necessary to be more careful, knowing first and foremost. Otherwise, bad and undesirable situations can still happen.
When women completely trust men, we will no longer have reason to look at the problem objectively. Even the hope in you will increase, so it is extremely dangerous. No one knows what will happen in the future. It is better to take step by step firmly, analyze the situation clearly, make wise decisions. Such a woman will easily get happiness in any relationship. At the same time, she is not easily subdued if she has to go through trauma.
https://afamily.vn/chuan-bi-chu-dao-don-tiep-gia-dinh-ban-trai-den-choi-ai-ngo-phut-chot-anh-ta-lai-dung-truoc- elephant-ly-do-kho-hieu-20220509173943018.chn
You are reading the article
The girl welcomes her boyfriend's family to her house and the ending is unexpected

at
Blogtuan.info
– Source:
Afamily.vn
– Read the original article
here