Kinh tế
The land "fever" is more complicated
Pointing out a series of limitations in the mechanism and policy on credit capital "poured" into real estate, Prof. TSKH. Dang Hung Vo, former Deputy Minister of Natural Resources and Environment asked: "In what sense are we talking about the story of mobilizing real estate capital?".
"Only the story of tightening bank credit "poured" into real estate or discussing the longer story is that the real estate market is falling into an imbalance of supply and demand", Prof. TSKH. Dang Hung Vo raised the issue.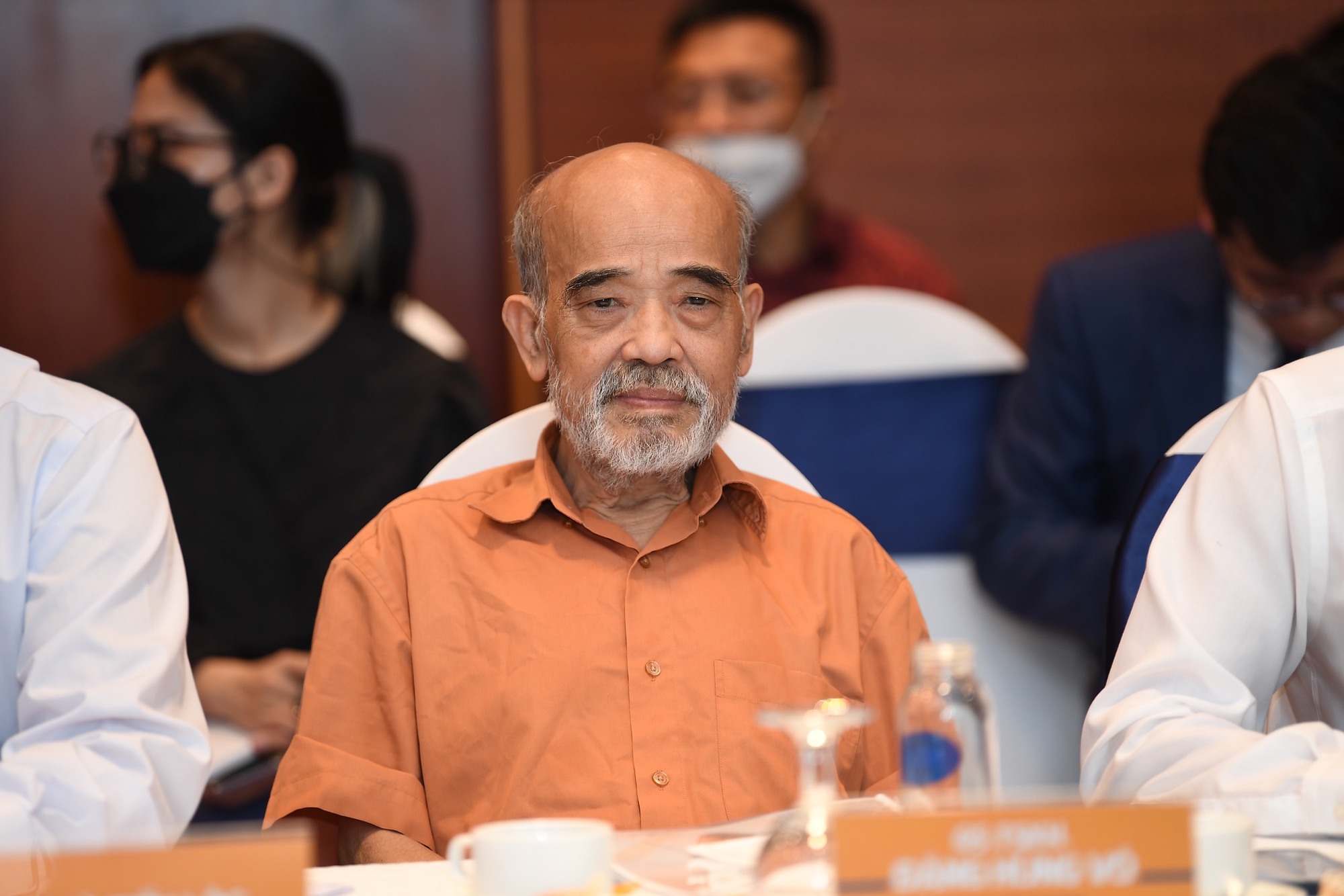 According to GS. TSKH. Dang Hung Vo, in fact, due to lack of income, people rush into real estate business, this form is both virtual and real. Therefore, if we continue to squeeze credit into real estate, the supply will decrease and fall short of the increasing demand.
"Capital flows to the real estate market in the context that the market is witnessing stronger land fevers and many real estate projects are forming in the future, so this story will be more complicated in the future. current context", Prof. TSKH. Dang Hung Vo said.
GS. TSKH. Dang Hung Vo cited examples in the world: In 1980, Japan fell into a price fever, the fever in the real estate market caused the Japanese stock market to form a bubble. In 1997 in Thailand, the real estate market fell into crisis, causing the whole ASEAN financial crisis. In 2008, the crisis in the US due to the application of the mortgage mechanism caused a global crisis, American banks had to spend a lot of money to save the market. Or we have seen the devastation of the 2009-2010 inflation in Vietnam that caused the market to fall into a serious crisis.
We need to carefully consider the source of income from land, to avoid land fever from repeating price fever. Foreign countries do not have a repeating cycle of price fever, but in Vietnam, in 1990-1992, land increased 10 times, in 2000-2002 increased 10 times, so on, and now it has increased many times.
"Among the sources of capital into the real estate market, we have a policy of mobilizing cash flow from the people, this is a good policy, but how important is mobilizing cash flow?", Prof. TSKH. Dang Hung Vo poses a problem.
Also according to GS. TSKH. Dang Hung Vo, whose credit capital is encouraging investors to borrow for infrastructure, has just begun to open up the stock market, bond, stock market, etc. Therefore, we can come up with many initiatives. method of raising capital, but must control this mobilization carefully.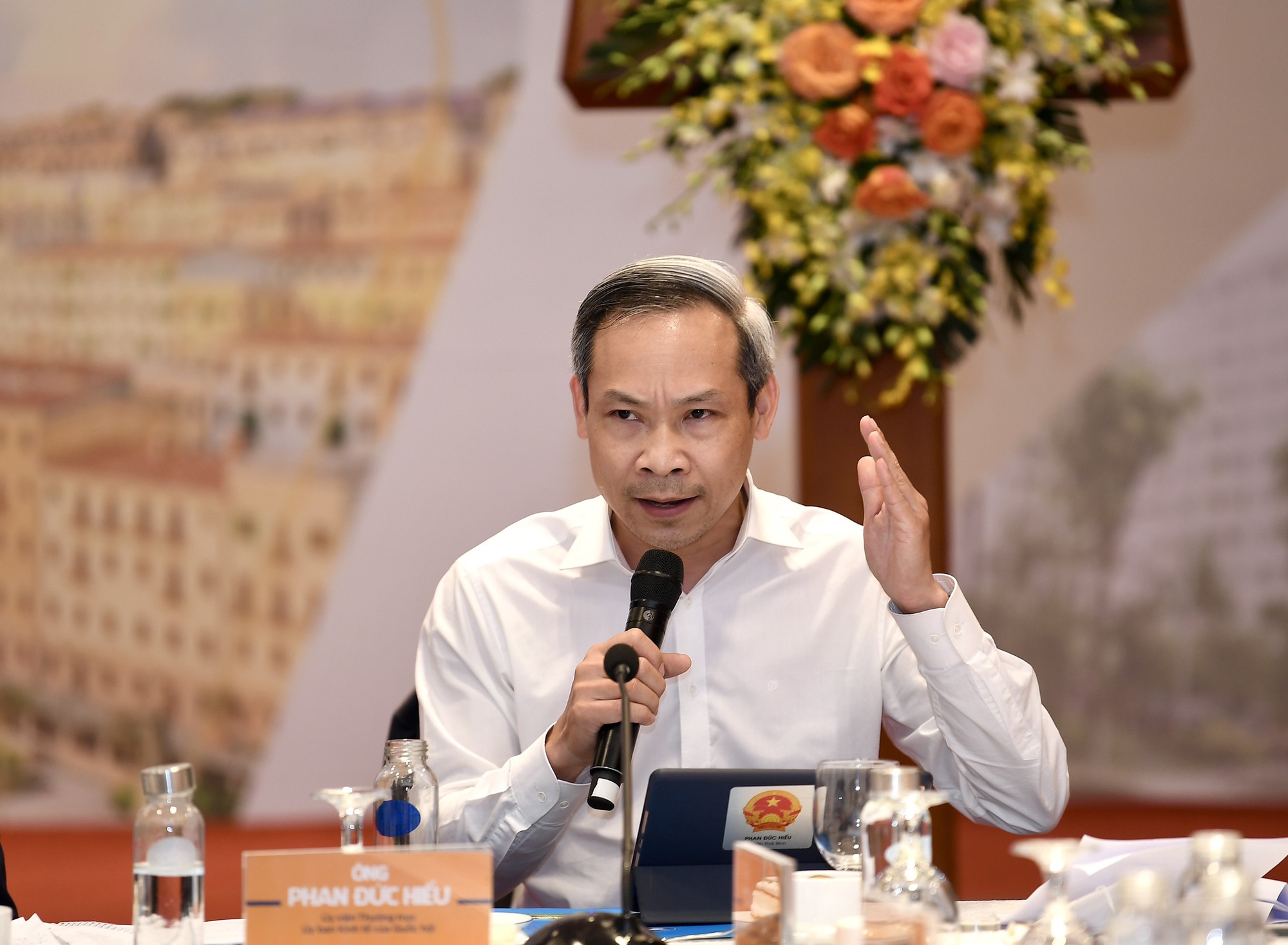 Meanwhile, Mr. Phan Duc Hieu, Standing Member of the Economic Committee of the National Assembly, commented that the capital "poured" into real estate requires intervention to reduce risks, but Mr. Hieu said that if it is If there are measures to intervene in the issuance of bonds, it is necessary to clearly distinguish players with what level of risk?!.
"The credit rating will not be extreme, but must consider each object specifically and must follow the principles of risk management," Mr. Hieu assessed.
According to Mr. Hieu, we cannot control risks, so we need to see the Law on Bankruptcy and correct it so that enterprises go bankrupt in time and at the right time to screen the market. The approach and handling mechanism must be clear and technical. Businesses are also victims, so protecting businesses and investors is also essential for market transparency and this is very important.
Next is the need to improve the ability to absorb synchronously in terms of risk management. The Vietnam Real Estate Association should take a broader look and have more specific recommendations to minimize risks to the market.
You are reading the article
The land "fever" is more complicated

at
Blogtuan.info
– Source:
danviet.vn
– Read the original article
here