Quân Sự
US-NATO military equipment discovered on Russia-Finland border
SM-News reported that on May 10, 300 units of military equipment will gather on Russia's northern border until Finland joins the North Atlantic Treaty Organization (NATO).
Accordingly, this move is said to be part of the Arrow 22 military exercise, held on May 2-13 in Finland, which is one of a series of joint activities between NATO members and their allies lasting from spring to summer. Among them is the world's largest land-based air and missile exercises in Poland and the Baltic states scheduled for June.
Local media reported that, to organize this event, two trains with Finnish tanks, as well as NATO and US equipment were deployed.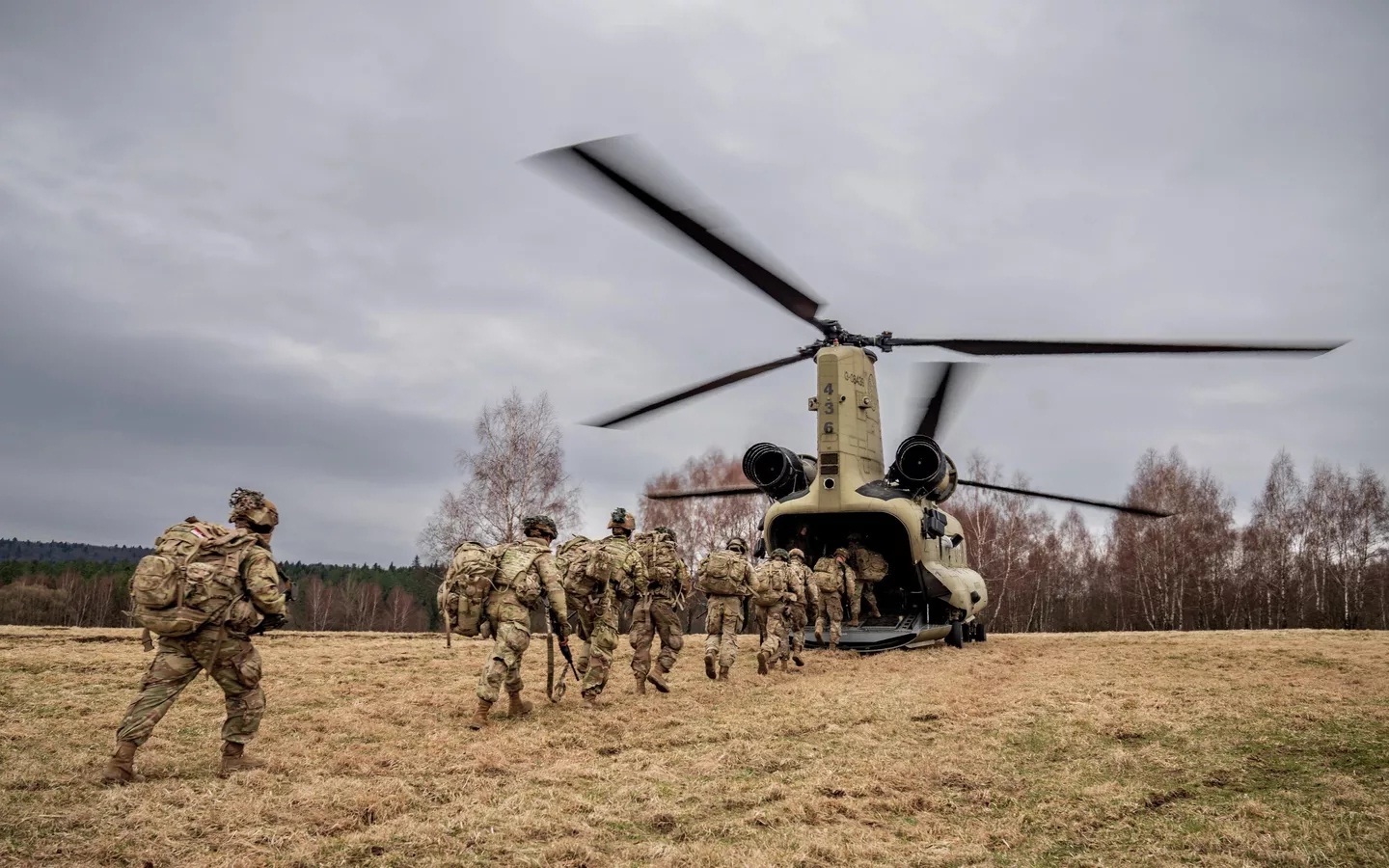 US-NATO military equipment discovered on the Russian-Finnish border. (Photo: US Army)
However, according to Avia.pro, the exercises are over, but the military equipment is still not allowed to leave. Currently 300 tanks, armored personnel carriers, artillery systems and other military equipment are expected to be stationed in Finland until the country joins the political-military bloc NATO.
"Meaning, such a group of military vehicles will be stationed on the Russian border in a few months," the source said.
Also according to Avia.pro, the large-scale deployment of forces of the military-political bloc near the Russian border is certainly a threat. Especially in the context of very cold relations between Russia and NATO countries are being pushed to the climax.
The Arrow 22 military exercise, held in the pine forests of Finland, involves the development of rapid response motorized units, as well as allowing the Nordic national army to become familiar with the systems. of NATO. The US sent about 100 soldiers and 15 Stryker armored vehicles to participate in the Arrow 22 exercise with recruits from Finland.
More than 3,000 Finnish soldiers participated in the exercise with hundreds of US, British, Estonian and Latvian troops at Arrow 22. The operation is considered to be the prelude to major geopolitical changes in Northern Europe in the Finnish context. Lan and neighboring Sweden are likely to apply to join NATO in the next few weeks.
Earlier, on April 11, Russia warned that if Finland and Sweden joined NATO, Russia would be forced to restore the military balance by strengthening defenses in the Baltic region, including deploying weapons. Here comes the nuclear.
Finland shares a border of more than 1,300 km with Russia. The country became neutral through a treaty of friendship with the Soviet Union in 1948, in the hope of preventing a recurrence of the 1939 Finnish-Soviet war, which killed more than 80,000 soldiers.
Throughout the Cold War, the Nordic country maintained its principle of non-alignment, despite the influence of both blocs led by the Soviet Union and the United States. After the dissolution of the Soviet Union in 1991, Finland gradually shifted its foreign focus to the West, marked with its decision to join the European Union (EU) in 1995.
Peace (translation summary)
You are reading the article
US-NATO military equipment discovered on Russia-Finland border

at
Blogtuan.info
– Source:
infonet.vietnamnet.vn
– Read the original article
here