Sức Khỏe
Your child has the following symptoms, needs to be taken to the hospital for early detection of acute hepatitis
Currently, Vietnam has not recorded any cases of infection or suspected acute hepatitis in children, as of May 8. However, according to the World Health Organization (WHO), the number of patients in the world has increased to nearly 300 within just one month.
TS.BS Nguyen Pham Anh Hoa – Head of Hepatology Department, National Children's Hospital also informed that acute hepatitis in children has been recorded in many cases in the UK since October 2021. From February 2022 to early May 2022, consecutive clusters of cases were recorded in many countries.
The cause of the disease is not clear. There are a number of related factors that have been recognized as patients are often concentrated in areas with high adenovirus density. This virus is found in about 30% of cases worldwide. In the US, reported to 6/5, this strain was positive in 61% of children detected.
"Adeno virus appears quite a lot in sick children, but it is not possible to confirm that this virus is the cause of acute liver disease in children," said Dr. BS Hoa.
Early detection, since 1953, Adeno virus has 57 types with 7 species. In humans, the adenovirus causes many diseases, such as pink eye. This virus is also one of the causes of respiratory infections in adults and gastrointestinal lesions in children. That is, this virus is quite common in normal people and children.
In Southeast Asia, the disease is sporadic, with clusters of similar cases reported. "It is entirely possible to record cases in Vietnam", Dr. BS Hoa added.
At the National Children's Hospital, on May 6, the Department of Preventive Medicine and the Center for Disease Prevention and Control and the Hospital's Board of Directors issued a directive to screen new cases and detect children at risk.
"From the beginning, we built questionnaires, identified patients with suspicious manifestations, screened for liver damage. Depending on the condition of the child, doctors have to do more thorough screening and test to detect the disease," the female doctor shared.
Head of Hepatology Department, National Children's Hospital also noted the symptoms of acute hepatitis, including: mild fever, fatigue, vomiting, nausea, diarrhea, digestive disorders, scleral jaundice, jaundice… Children From 0 to 16 years old with symptoms should take them to the nearest medical facility to determine the extent of the disease so that they can be treated promptly.
Also according to TS.BS Hoa, currently it is not clear about the cause of the disease and the way of transmission. "Adenovirus lesions can be transmitted through droplets and contact. It is very important to handle surface hygiene and use personal belongings. Besides, we need to eat cooked and drink boiling water, ensure clean drinking water. That is the immediate way to prevent the source of infection," the doctor recommended.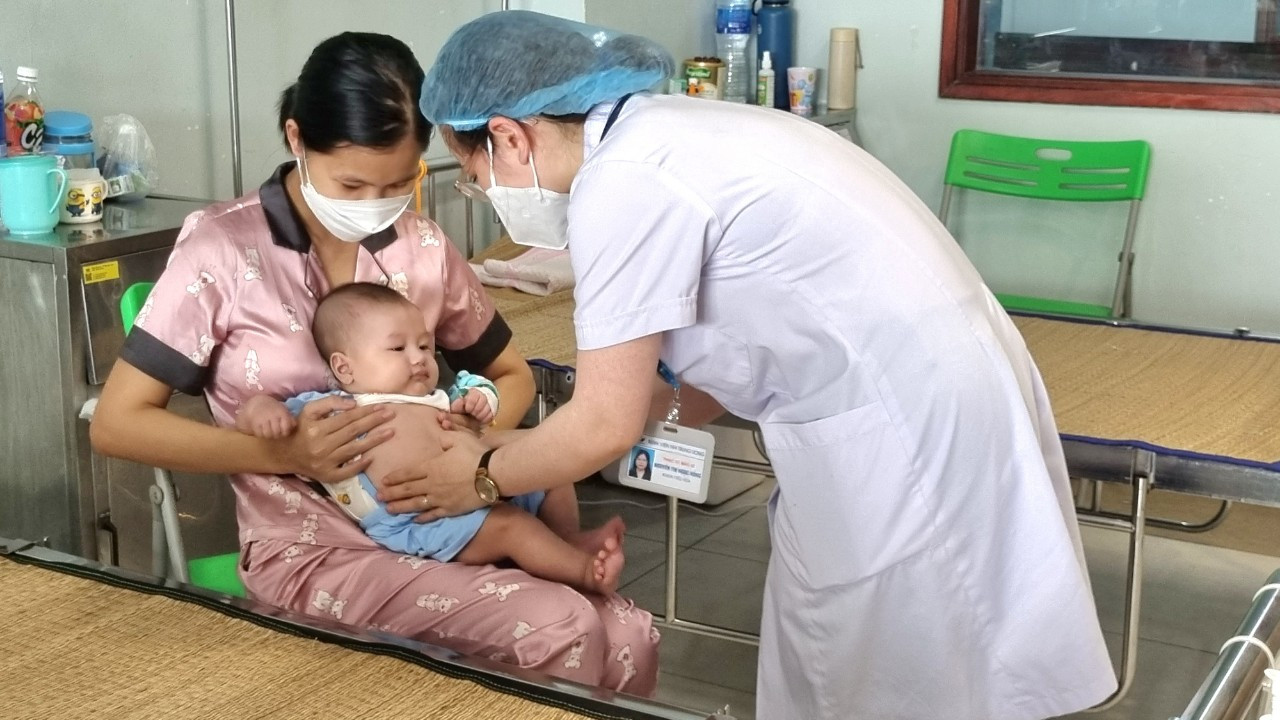 Although the incidence rate is increasing rapidly in the world, as the US CDC reports that 90% of children need to be hospitalized, 14% need a liver transplant, in the UK 10% of pediatric patients are hospitalized, however, Dr.BS Hoa said that they We should be more careful when taking care of children, we should not be too confused.
"The liver enzyme test should be prescribed by a doctor, in at-risk children… it should not be done simultaneously and synchronously. This is wasteful and unnecessary," advised TS.BS Nguyen Pham Anh Hoa.
Similarly, Dr. Nguyen Trung Trung – Deputy Director of the Central Hospital for Tropical Diseases, also informed that the Adeno virus is spread through the respiratory tract, causing respiratory infections mainly. But the virus can also cause disease in other organs such as the gastrointestinal tract or conjunctivitis, cystitis. The literature has also documented liver damage in immunocompromised patients infected with adenovirus.
"The previous cases of liver damage caused by the Adeno virus were extremely unique, the level of prevalence and severity like this cluster of cases is strange," said Dr. Doctor Level also said that the health sector is always vigilant because mysterious hepatitis can completely enter our country at some point.
Previously, on the afternoon of May 9, the Ministry of Health also sent an official dispatch requesting localities to take samples of all cases of hepatitis of unknown cause for testing in order to detect the mysterious hepatitis case early.
"In case of suspected acute hepatitis of unknown cause, it is necessary to take samples for testing to determine the cause", according to the official dispatch sent by the Ministry of Health to localities on the same day. If abnormal cases are detected, the local health sector shall immediately report to the Preventive Medicine Department.
To prevent disease, the Ministry of Health also recommends hepatitis B vaccination for children of all ages, especially infants. Localities need to organize screening tests to detect hepatitis virus infections early, treat them promptly, and avoid complications.
Ngoc Trang
You are reading the article
Your child has the following symptoms, needs to be taken to the hospital for early detection of acute hepatitis

at
Blogtuan.info
– Source:
vietnamnet.vn
– Read the original article
here