Đông Tây - Kim Cổ
3,000-year-old toe in Egypt reveals ancient 'surgery' secret: Surprising results
It turns out that the use of artificial organs is not a modern-day phenomenon. In fact, the creation of devices to replace defective parts of the body has existed for thousands of years. According to Dr Jaqueline Finch, University of Manchester, the oldest version of this invention dates back to 3,000 years ago, in ancient Egypt.
Discovered the oldest artificial body in Egypt
In 2000, researcher Andreas Nerlich and colleagues from the University of Ludwig-Maximilians (Germany) discovered a large artificial toe made of wood and leather in the Theban cemetery. It was attached to the foot of a 3,000-year-old mummy in Egypt.
The researchers identified the owner of this prosthetic toe as Tabaketenmut – an upper-class woman who lived between 950 and 710 BC.
In fact, Tabaketenmut's toe is not the first prosthetic discovered in Egypt. Previously, in an exhibition at the British Museum, London, Greville Chester's prosthetic toe was also displayed in Thebes. Toe made of cardboard, mixed with flax fiber, animal glue and mortar. According to analysis, this prosthetic toe has existed since 600 BC.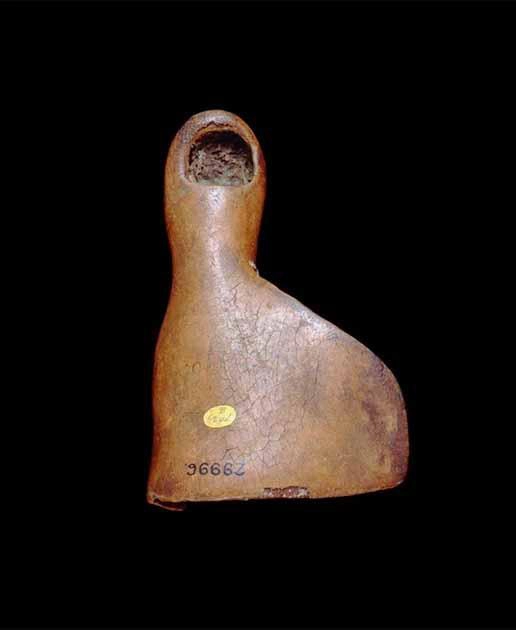 Are these artificial organs really useful?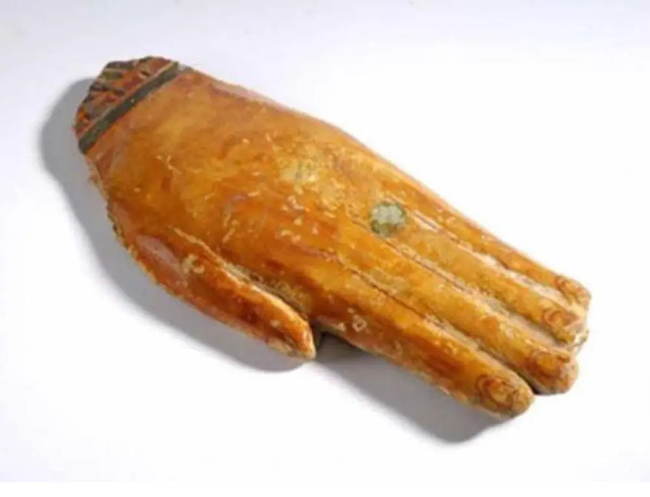 The ancient Egyptians believed that life after death was a perfect version of the present life. In order for the dead to have a good life after death, their body must always be intact. Conservators of the time would use anything from mortar, mud, butter, or flax to "fill" any voids in the deceased's body.
In addition to the spiritual meaning, these artificial organs also have useful uses.
Research at the Center for Rehabilitation and Human Performance Research carried out at the Gadget Research Laboratory, Stanford University, USA, Dr. Finch used archaeological experimental methods. They made copies of the artifact and two volunteers had corresponding body defects. The goal is to prove these prosthetic toes can really walk and be used while their owners are still alive.
This study concludes that ancient Greek prosthetic toes made walking in sandals easier than ever.
Other finds of ancient artificial organs
Capua prosthetics existed around 300 BC, currently on display at the Science Museum, London. The prosthetic leg was discovered in the coffin of a wealthy Roman woman in the city of Santa Maria di Capua Vetere.
In addition, Dr. Finch also lists other findings in a Lancet paper. An artificial foot buried with a man from the 5th to 7th centuries in Bonaduz, Switzerland. In addition, between the 7th and 8th centuries, artificial legs made of wood and copper were discovered in a tomb in Griesheim.
Left arm and prosthetic hand of German knight Götz von Berlichingen, who lost his arm at the Battle of Landshut 1503. Currently on display at the Science Museum in London.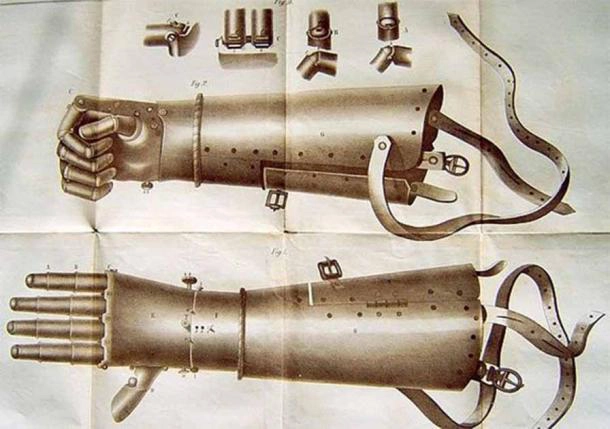 The use of prostheses today
After 3,000 years, prostheses continue to be widely used. Today's devices are somewhat lighter and are made from plastic, aluminum, or composite materials. They are also individually molded to the needs of each patient. Artificial parts are now more lifelike when they are covered with a layer of silicone. In addition, the advent of microprocessors, computer chips and robots helps disabled people to return to normal life.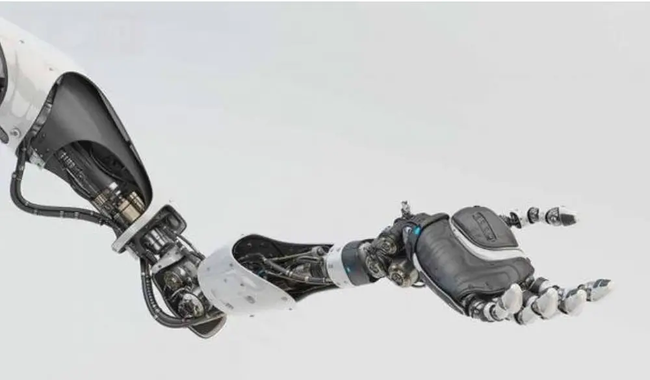 You are reading the article
3,000-year-old toe in Egypt reveals ancient 'surgery' secret: Surprising results

at
Blogtuan.info
– Source:
danviet.vn
– Read the original article
here