Norio Norio, a Japanese financial expert and author of "The Art of Making 300 Million Yen at the Age of 33" pointed out the difference between the rich and the poor's way of spending their money. He said that the rich, although financially rich, rarely squander on things that are not worth it, while the poor with poor economic conditions often spend a lot. This is said to be one of the reasons why "the rich get richer" and "the poor remain poor forever".
Here are the things that millionaires often refuse to spend, while many others, despite being "out of pocket", still want to borrow to buy it.
New, expensive cars
Typically, a new car will lose between 10%-20% of its value in the first year. Rich people don't want what they buy to be "depreciated" like that. For most, cars are merely a means of transportation, a liability, not a means of flaunting wealth. People with money accordingly can be loyal to their old car for many years instead of constantly renewing it.
"People with a few hundred thousand dollars in the bank, maybe even millions, drive a car for an average of five years," says personal finance expert Lynnette Khalfani-Cox.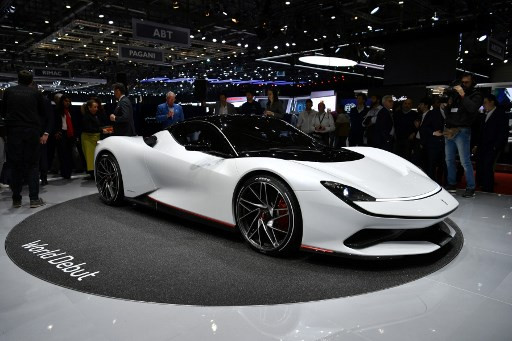 For most rich people, cars are merely a means of transportation, a liability, not a means of flaunting their wealth.
In addition, some people prefer to buy used cars. They believe that a durable car is the most durable asset. "Nothing is more wasteful than buying a new car. It's the worst financial decision in the world," said David Bach, a self-made millionaire in the US. "A new car may seem appealing to a lot of people, but they're not worth the money."
Luxury house
A house that is only used for living will become a liability and a liability will only make the owner poorer. Meanwhile, people with money and financial thinking often buy houses for investment, that is, buy low prices, sell high prices and make a profit.
"I choose to buy a small house so I can pay off my debts early, retire early and comfortably travel during the year. With my financial ability, I can still buy a big house and more expensive, but neither my husband nor I want," shared Holly Johnson, a financial expert at Business Insider.
Elon Musk, the world's richest billionaire, was also called by the Times magazine as "the rich man who doesn't own a house." It sounds unbelievable, but it is actually the CEO of the largest electric car company. America has sold off real estate to spend capital to realize SpaceX's goal of conquering space.
Branded clothes
It is easy to see that most of America's technology billionaires are dressed very simply. Instead of being concerned with appearance, they are more concerned with comfort and ease.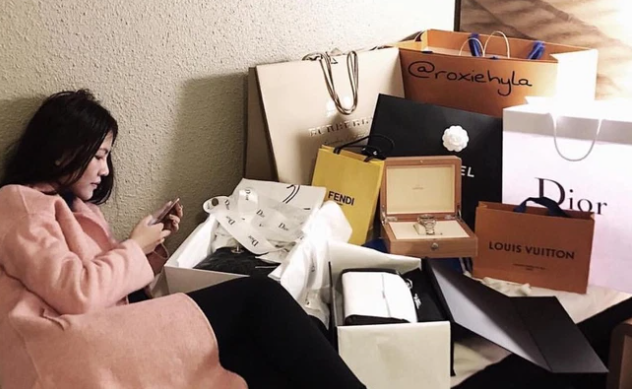 In the US, the top 1% of the richest people have started spending less on luxury goods since 2007
Meta CEO Mark Zuckerberg is one of them. He is famous for his minimalist fashion style, only wearing a t-shirt and dark jeans. The image of a wardrobe full of only gray T-shirts and hoodies was also shared by Zuckerberg on social networks, making everyone feel surprised.
Bill Gates, the famous billionaire of Silicon Valley is also a simple man. He drives a modest car, wears casual clothes and waits in line for hamburgers like everyone else. Most of his fortune is also used by this billionaire to give to charity and help poor children around the world.
These are all examples that rich people rarely spend "mountain money" on designer clothes, unless they are from the entertainment industry. Also according to a study, in the US, the top 1% of the richest people have started spending less on designer goods since 2007. Instead of pouring money into things that cannot be profitable, they choose simple clothes. but hard to go out of fashion so as not to change the wardrobe too much.
Expensive household appliances
Undeniably in an era like today, technology has made a lot of contributions to people's lives, but never before has many people formed the habit of racing with luxury technology. They are willing to spend a lot of money on unnamed machines, then leave them sitting in the kitchen cabinets.
Meanwhile, the rich rarely spend money on new household items. If the old thing is still usable, they will spend the money on other things, such as taking care of their own health or learning new knowledge.
According to: Brightsight
https://cafebiz.vn/4-thu-nguoi-giau-khong-chi-tien-con-nguoi-ngheo-du-chay-tui-van-co-vay-mua-bang-duoc-20220510151610155.chn
You are reading the article
4 things rich people don't spend money on, but poor people still can't afford to borrow money even though they're out of pocket

at
Blogtuan.info
– Source:
Soha.vn
– Read the original article
here