Business
A Professional Scenario Manual for the New Age Broker
Here are the "difficult" situations that real estate brokers often encounter and the most appropriate solutions suggested by experts.
Situation: Customers have too many requirements in a product such as wanting to buy a house to live in, to invest, to "surf" but must be in accordance with feng shui.
How to handle: If a customer has too many needs in a product, the first thing the broker needs to do is to clearly determine what is the customer's biggest need to give the right advice. If the customer's biggest desire is to invest in surfing, they only care about what is most profitable. Therefore, when a customer asks to find an apartment with feng shui that suits him, the broker can share with the customer that: when buying an investment that wants to match feng shui, it will be difficult to sell because it does not match feng shui with others.
New age brokers need to master this principle in order to properly advise clients and have the right way of persuasion.
Situation: Customers choose the most expensive apartment in the project but already have buyers
How to handle: This case was shared by Shark Pham Thanh Hung – Vice Chairman of the Board of Directors of Cen Land, Chairman of Cenhomes.vn on the reality TV show "Hunting a million dollar house". According to him, the only way to convince and satisfy customers is to choose another apartment. For customers who have thoroughly researched and agreed to buy the project, the broker can also convince more by asking customers to buy quickly or else will "sold out".
Besides, Shark Hung also has special notes for brokers when convincing customers to move: do not use sentences like "dead pen" or "the most expensive apartment is not necessarily the best". Instead, the broker should say "the most expensive unit is not necessarily the most suitable one" to convince customers to change their needs.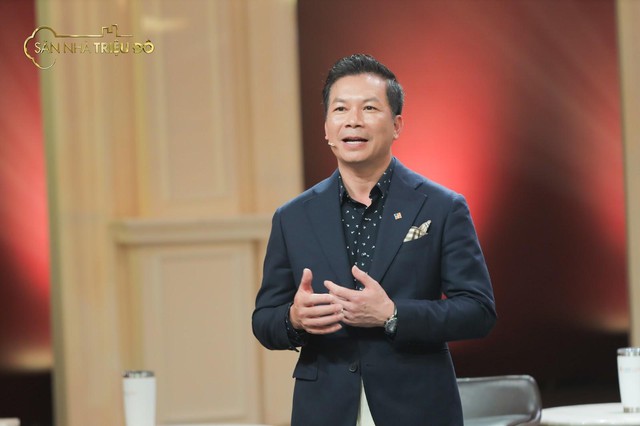 Shark Pham Thanh Hung shares how to handle situations in the program "Hunting a million dollar house"
Situation: The customer was drunk with gossip with acquaintances at the opening sale, "forgot" the broker
How to handle: During an opening session, if customers meet acquaintances and start chatting with each other, brokers should pay close attention to this situation. Because customers' conversations easily create crowd effects, attract the attention of many other customers, easily arise many difficult situations to control and interfere with information at the opening sale.
Shark Pham Thanh Hung has "tips" to brokers to cleverly separate customers from conversations with their acquaintances, or go to the center of the story and give clearer advice to all. to listen.
Situation: Having the same guest as a colleague
How to handle: Double customers is not a rare situation in the sales process of real estate brokers. When falling into this situation, brokers should stay calm, do not rush to argue or "struggle" customers with other brokers, but should first serve customers to their destination.
After that, the broker should clearly analyze the problem of the efforts of the parties in taking care of customers and come up with a way to divide the commission and recognize the revenue in a reasonable way to ensure the benefits for both parties. .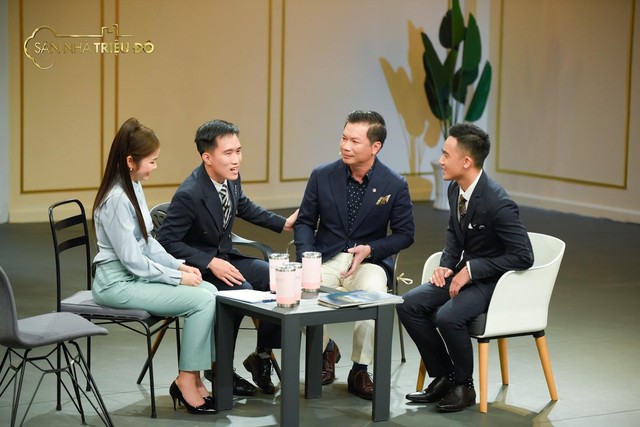 Brokers should calmly negotiate internally when encountering a double customer situation
Situation: Don't know English but encounter foreign guests
How to handle: Foreigners come to Vietnam to live and work more and more, leading to their need to settle down and invest. If the broker does not speak English, the broker can use instant translation tools such as Google Translate to communicate with the client. Or the broker can ask for the help of teammates – who are better at English to support the same advice. However, if there is more than 1 person to advise the client, the broker must clearly assign roles and responsibilities to facilitate coordination. This helps to reduce work pressure and each person will be able to promote their strengths and compensate for and overcome their shortcomings.
In addition, brokers must also master the legal knowledge to clearly advise on the conditions and duration of real estate ownership and legal procedures for foreigners…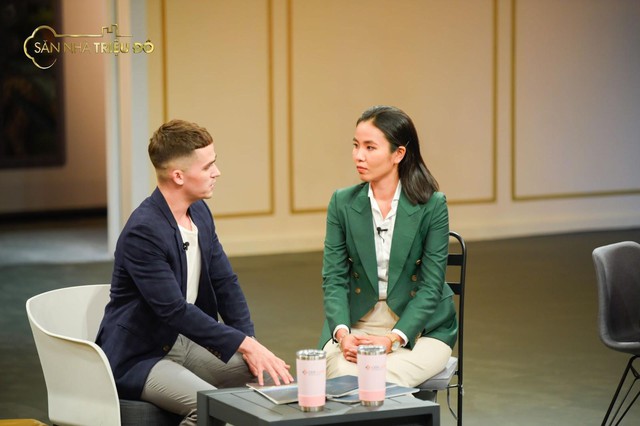 New-age brokers should be equipped with foreign language skills as well as a thorough understanding of procedural and legal issues when advising foreign clients.
In fact, each client, each time, each project will put the broker in different circumstances. Therefore, the ability to handle new situations is considered the golden key to the success of a real estate broker. However, according to Shark Hung, brokers only need to understand and grasp the principles combined with soft communication techniques, they will be able to handle strange situations in real estate transactions.
To learn more practical skills in the real estate brokerage profession, readers can watch the program "Hunting a Million Dollar House" broadcast at 20:30, every Friday on VTV3 or at the Youtube channel "TV HUB".
Watch the latest episode of "Hunting the Million Dollar House" at: https://youtu.be/EjCfkr5D0KY
https://cafebiz.vn/cam-nang-xu-ly-tinh-huong-chuyen-nghiep-cho-nha-moi-gioi-thoi-dai-moi-20220510190736902.chn
You are reading the article
A Professional Scenario Manual for the New Age Broker

at
Blogtuan.info
– Source:
cafebiz.vn
– Read the original article
here