Tech
Does the iPhone SE 2022 have a door that can compete with cheap Android smartphones?
A lot has changed over the years since the iPhone SE first launched. Firstly, there is no shortage of high-quality Android smartphones in the $300 to $500 segment. Moreover, you can absolutely buy an old iPhone with a much superior feature set for not too much money.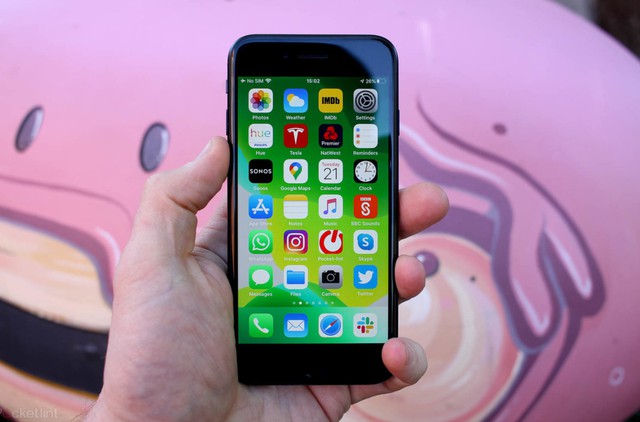 So to measure, cheap Android smartphone and iPhone SE, which device is worth considering more?
Writer Dhruv Bhutani from Android Authority site had the opportunity to experience the iPhone SE (2022) for about two weeks before making an important consideration. To compare phone products, it's not just about comparing hardware, but you need to pay attention to the bigger picture.
Classic looks don't make iPhone SE is favored
The hallmark of the iPhone line is consistency. The iPhone 13 series doesn't have a lot of design upgrades compared to the iPhone 12, but that's fine. But whether the iPhone SE continues to maintain the old design and lasts until the third generation, that is another matter.
Although a product launched in 2022, the appearance of iPhone SE (2022) is no different from the iPhone 8 launched nearly 5 years ago. Many people surmise that Apple is taking advantage of the leftover materials of previous generations to create the new iPhone SE to save costs and lines.
Bhutani shared, his friends often ask why he still uses a machine for more than 5 years. But they do not know that, it is a machine launched in 2022. Obviously this is unacceptable for the money spent.
It's not hard to think of theories for Apple's decision. The recent lineup of monitors and Macs shows that Apple isn't really lazy when it comes to design innovation. The most likely answer is that Apple is forced to separate the segment explicitly.
Apple certainly doesn't want to go to great lengths to bring the new and modern designs of high-end iPhones like the iPhone 13 into a product at an affordable price point. Because this will inflate the product price and lose the original goal of the company.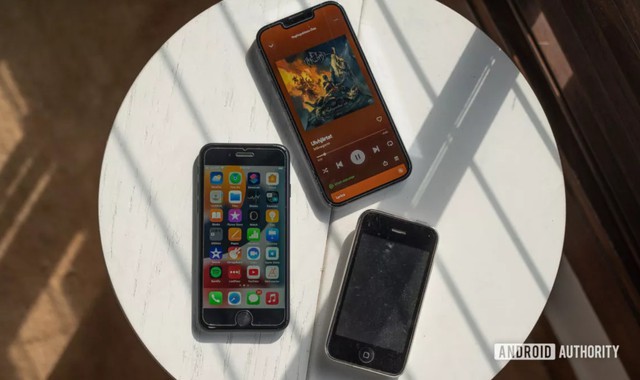 The biggest benefit from Apple's application of this design is that it still brings some features that users need but have been omitted by Apple before. For example, the Touch ID fingerprint sensor. After Apple killed the fingerprint sensor since the iPhone X series, there were many people waiting for a product to bring back this sensor and the iPhone SE series did just that.
Not to mention, because it owns the frame of previous high-end iPhone lines, the new iPhone SE still offers a luxurious appearance and sleek design. But good is not enough when this device still has to compete with many other attractive competitors of the Android world.
Some typical alternatives to the new iPhone SE include the Pixel 5a or the Samsung Galaxy A53 5G. Although they are cheap products, all of them are taken care of by manufacturers in terms of appearance and attractive features.
In the current market trend, the common standard for screen sizes is over 6 inches. Therefore, devices with smaller sizes will certainly not be able to satisfy customers. The iPhone SE (2022) is an example.
Its 4.7-inch screen has fallen out of favor with today's market tastes. Even the iPhone mini series is larger than the iPhone SE.
According to Bhutani's share, his experience with the LCD Retina 60Hz screen, Full HD resolution is not yet a mixture of disappointment and joy. But mostly still disappointment.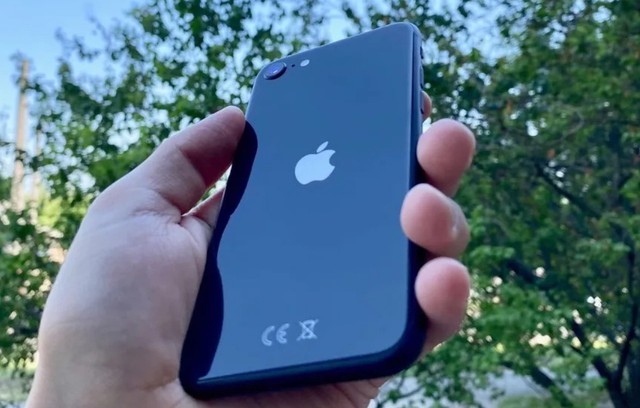 Bhutani says the iPhone SE's small screen and device size give it an edge when on the go. It can easily slip into a Bhutani's pocket and become an extra piece of equipment. However, most people will not buy this machine as a second piece of equipment because it is not a specialized piece of equipment that can be carried around while working out.
That's not to mention with the small screen size, inputting and typing content on this device will definitely be difficult for those with big hands. In addition, the content displayed on this machine will be quite small and you will need to look closer or strain your eyes to read it all.
The old design also means that the iPhone SE (2022) still retains a lot of old technology, for example, slow charging speed. But that's not really important because the device uses a small screen and low resolution, so it saves more battery than a large screen.
In fact, Bhutani revealed he was able to use the iPhone SE for up to two days. But of course, not taking into account that the machine has to use more powerful tasks. If you have to use heavy tasks often, the battery life of the device will definitely be significantly affected.
Better camera system
It's hard to comment on Apple's continued loyalty to a single camera on the iPhone SE. That's right, it doesn't have any secondary cameras that support wide-angle, telephoto or macro photography.
It's certainly a usable camera, but it's not a high-end camera. It has the same 12MP sensor as on Apple's iPhone SE 2020 and a 7MP selfie camera.
The picture is fine, good, even with settings like on high-end smartphones with professional cameras.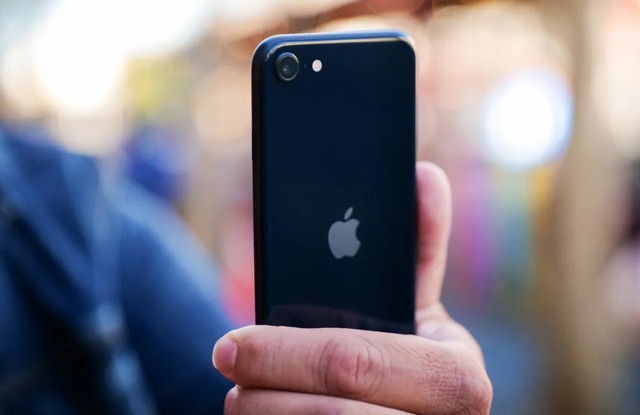 In good lighting, the iPhone SE captures well-exposed photos. Color photos taken from Apple's iPhone models before are shown to be realistic and slightly inclined to warmer colors.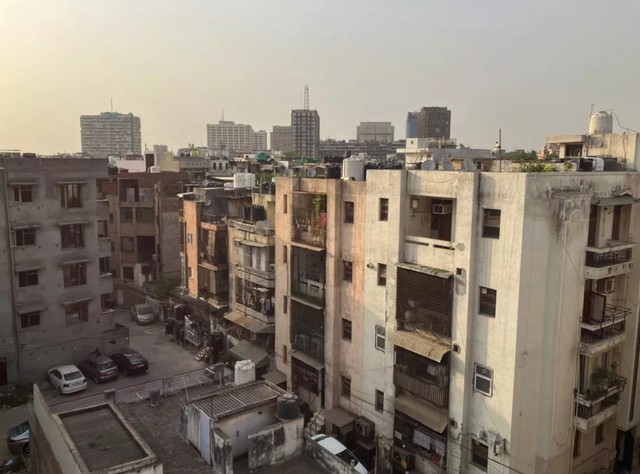 However, the older sensor of the iPhone SE (2022) also causes many limitations, especially the detail of the image. The machine's HDR photography performance is only usable and cannot be compared with other high-end iPhone or Android smartphone models.
If you take pictures in harsh lighting conditions, you will be able to verify this.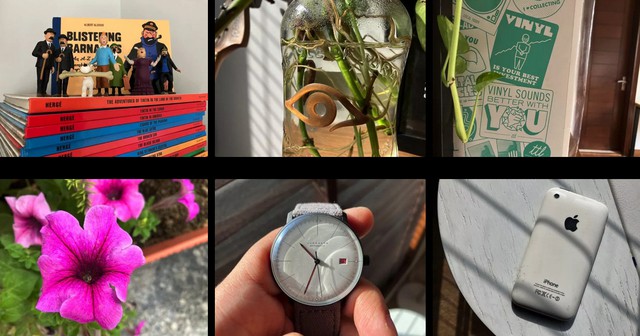 Of course, the iPhone SE also doesn't have a night mode. Images in low light conditions are still sharp enough, but in return, there is a lot of noise.
The selfie camera on the iPhone SE isn't bad. The selfie camera retains a significant amount of detail and warm tones. But the machine does not seem to handle skin tones well and chooses darker tones than real colors.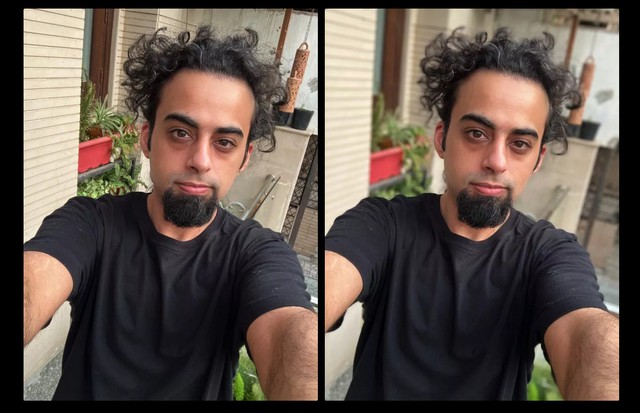 Everything about the iPhone SE is at the bare minimum. In general, the camera system on the iPhone SE is quite good.
However, it is a fact to note that Apple has approached this machine with the mindset of providing minimal hardware for the machine. From the outdated primary sensor to the lack of secondary sensors. However, this machine is still priced from 400 USD.
Unquestionable performance
One aspect of the iPhone SE (2022) that Bhutani really has nothing to complain about, is performance. But there is still a minus point is that the device only has a minimum of 64GB of internal memory, a rather small number compared to the current time. The device is equipped with a chip almost similar to the iPhone 13. Therefore, it can handle heavy tasks such as gaming and graphical applications quite impressive.
However, upgrading the processor chip to A15 Bionic sounds quite wasteful at first. In fact, the upgrade is just because Apple wants to simplify its supply chain. You can still play games on the iPhone SE, but the experience certainly won't be as comfortable as playing on the larger screen. The screen of the machine is too small to use any high performance applications.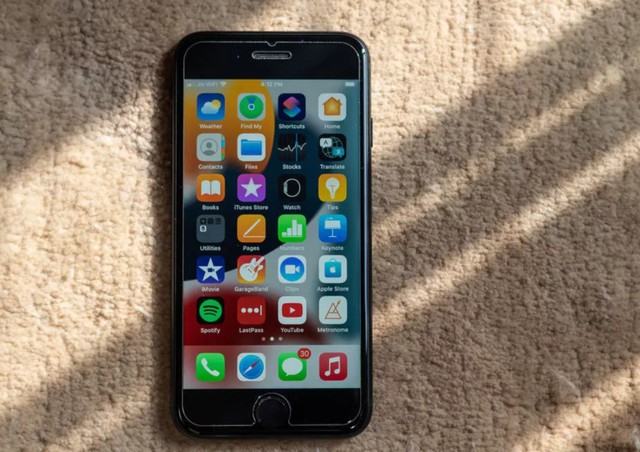 Bhutani does not complain about owning a device with high configuration but owning a cheap price. But what Bhutani wants to mention is that he would give up buying the device if performance is the main reason to consider buying the iPhone SE.
Of course, there are some advantages when the iPhone SE (2022) uses a relatively new chip, including that the device will still receive new updates for many years to come.
Apple has been pushing to provide updates for older iPhones that have been around for a long time. Therefore, upgrading the chip will make the update more convenient.
Connection problem
On the connectivity front, the iPhone SE (2022) delivers all the essentials, including 5G (sub-6GHz only). Notably, you don't get broadband support. This isn't surprising for a budget phone but considering UWB technology is essential to the AirTags experience, that would be an odd omission on Apple's part.
Cheap iPhone SE Really but Android smartphones still do that's better
The iPhone SE is a good iPhone, but it's not the phone most people should buy for a variety of reasons.
In the past, there have been many small smartphones that have failed because of wrongly grasping the trends and tastes of customers. iPhone SE is not bad, but it is a machine used for texting, playing games, reading content or viewing media.
There's a reason why larger screens are more popular, and that's because they reflect common smartphone usage patterns and user preferences.
Iphone SE (2022) does not bring too valuable big
But the biggest reason you shouldn't buy the iPhone SE (2022) is because there are better phones you can buy in the same price range of the iPhone SE. Even the low-cost Pixel 5a, which is almost the same price as the iPhone SE, has 5G support, a quality camera, and the latest version of Android. Or even if you spend a little more to buy a Pixel 6 for $ 599, the benefits you get are significantly more.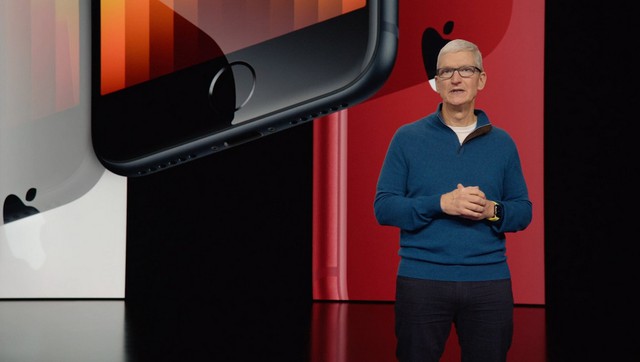 If you really want an iPhone and don't want to buy anything else, there are better options out there. Just spend another 70 USD, you can own iPhone 11 for 499 USD. It offers a much more modern design and features like Face ID and a better camera system. Or if you're willing to spend a little more, you can absolutely buy the iPhone 12 mini for just $599. Both of these devices are well worth the extra money.
After all, the iPhone SE (2022) is not a great value product. At $429, there will still be enough price difference for you to consider. Currently, the price of iPhone SE (2022) is quite close to Apple's old iPhone lines and Android smartphone models with better configuration. Therefore, users will need to consider very carefully before deciding to buy this product.
Refer to Androidauthority
https://genk.vn/iphone-se-2022-co-cua-nao-canh-tranh-duoc-voi-nhung-chiec-smartphone-android-gia-re-khong-20220510023648124.chn
You are reading the article
Does the iPhone SE 2022 have a door that can compete with cheap Android smartphones?

at
Blogtuan.info
– Source:
genk.vn
– Read the original article
here