Giải trí
Duy Thuong On Sunny Day Returned to ask to change his name to Trang after falling in love, even though he was addicted, he was still shy-Star
Loving the Sunny Day Part 2 episode 17 made the audience both sigh and lightheaded when witnessing the moment Van Trang (Huyen Lizzie) actively confessed to Hoang Duy (Dinh Tu) after the incident that made her faint at the hospital. It can be said that the information that Duy had an accident was a misunderstanding, but it was like a test to make Trang realize that the "young pilot" had really been in her heart for a long time.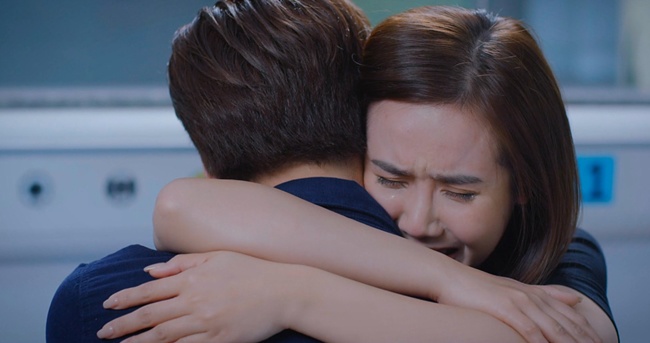 Therefore, Van Trang decided to cook another meal to invite Duy. When hearing "beautiful sister" shyly asked: "You still haven't changed your mind about liking me?" Duy smiled and affirmed: "Never".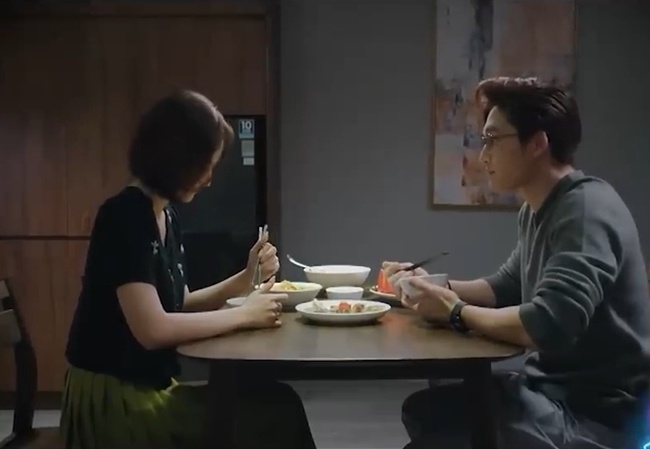 Having received confirmation from Duy, Trang continued to express her heart: "When I say I like someone, I take responsibility for my words. It's not simply an expression, it's also a promise, a commitment. I… I like you. That's why from now on, you must never leave me alone."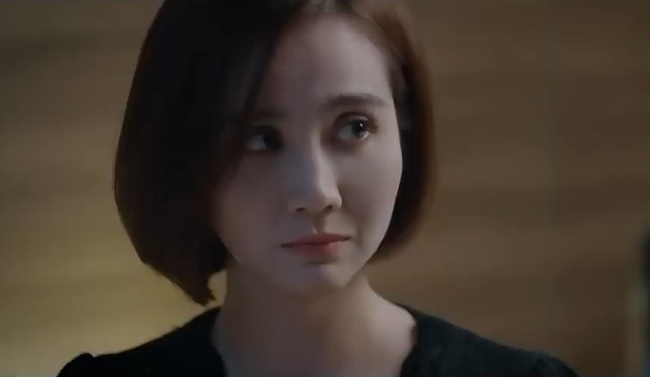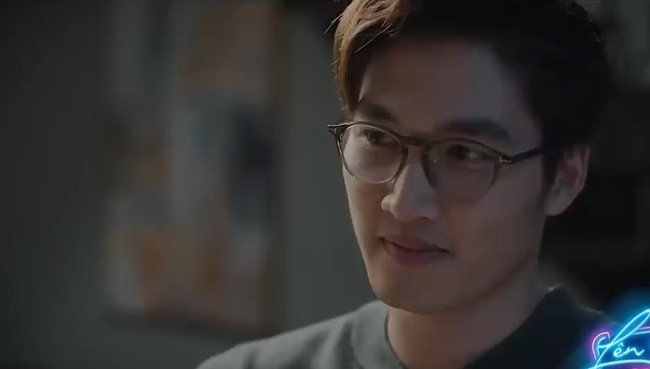 Happiness spread in the eyes of both of them. Duy moved to embrace Trang in his arms, as a form of marking a turning point in their relationship.
Before leaving, Duy still hesitantly asked Trang: "So we're a couple from now on?" Receiving the nod of a beautiful sister, Duy laughed and teased: "So let people wait forever." Trang pouted and replied: "The right thing will come to the person who waits, provided he really knows what he is waiting for.".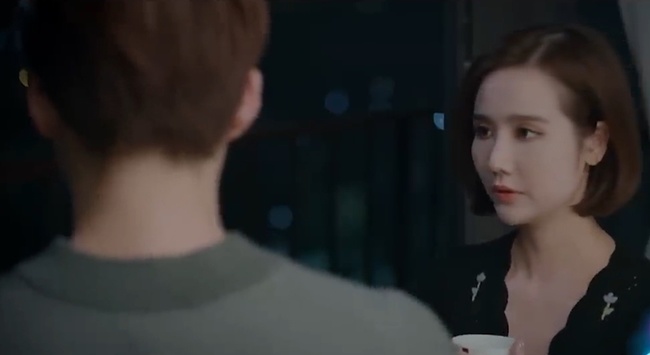 Then Trang hesitantly asked her boyfriend: "If you wait for me, will you really understand me?" Duy confidently replied: "Surely will understand, when we enter love". The couple's conversation ended with Trang's cheek and Duy's heart-shaped pose.
After Loving the Sunny Day Part 2 episode 17 broadcast, the two main actors in turn borrowed movie lines to share their feelings to the audience on their personal pages. If Huyen Lizzie writes: "Worth will always come to those who wait" Dinh Tu edited his "complaint" to make it more suitable for the situation: "So we're a couple now? So we keep the audience waiting…"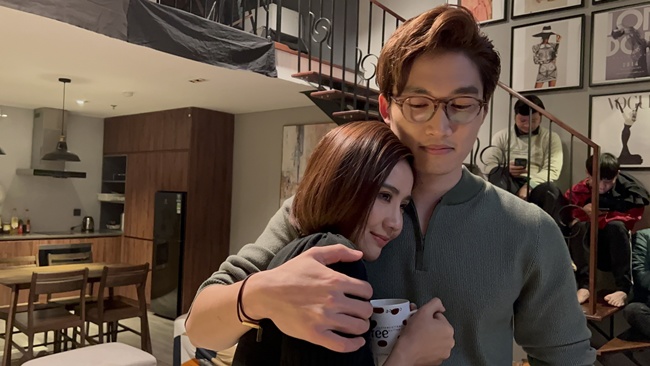 At the same time, under the comment section, the young master of Love the Sunny Day Don't forget to ask netizens for advice: "I fell in love, so what should I change my name to now, everyone?" A large number of spectators interacted with him, including actor Chi Nhan. Ex-husband Thu Quynh teased his colleagues: "I'm still afraid to be addicted. I've got a lot of experience in something like this."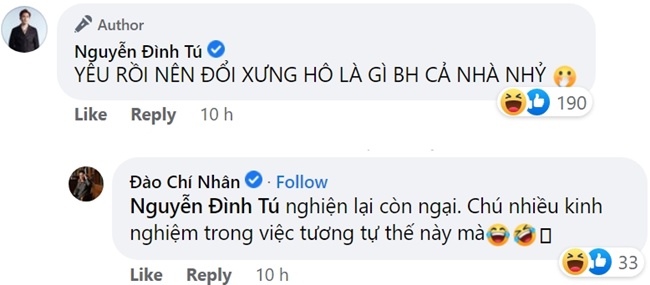 While the love story is on the rise, the maternal link between Van Trang and her birth mother – Mrs. Nhung (People's Artist Minh Hoa) – is also tightened. After receiving each other, Ms. Nhung continuously took Trang to meet big partners to expand relationships and told her daughter to tell her mother if she needed help or advice. For Mrs. Nhung, now seeing her child and sitting next to her is very happy.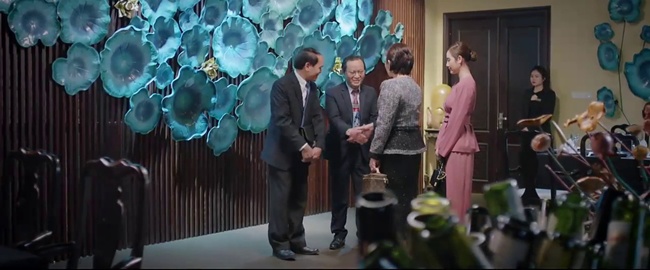 However, the closeness between Trang and her biological mother inadvertently made Mrs. Nga (the meritorious artist Thanh Quy) a little embarrassed. LIVE Loving the Sunny Day About Part 2, episode 18, Nga goes to the market early in the morning to bring things for her daughter. On the way, Mrs. Nga even fell but still managed to get to her son's house. But when she arrived, she caught sight of "their mother and daughter" dressed in shabby clothes, taking each other in a luxury car. Seeing this scene from afar, Ms. Nga could only feel heartbroken and sad.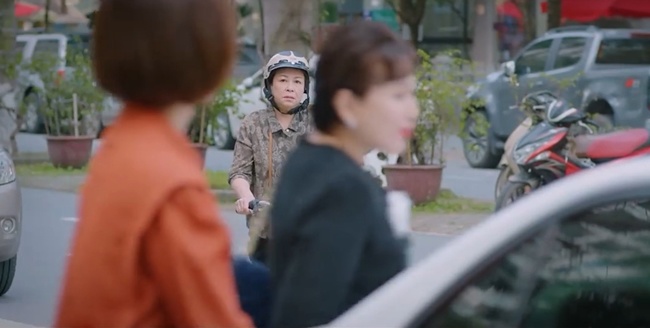 Detailed developments Loving the Sunny Day Part 2 episode 18 aired tonight, 11/5 on VTV3.
You are reading the article
Duy Thuong On Sunny Day Returned to ask to change his name to Trang after falling in love, even though he was addicted, he was still shy-Star

at
Blogtuan.info
– Source:
Eva.vn
– Read the original article
here