Gia đình
From the case of a female teacher who committed suicide with her two children, women remind each other to love themselves
This heartbreaking story reminds us to love ourselves in all circumstances…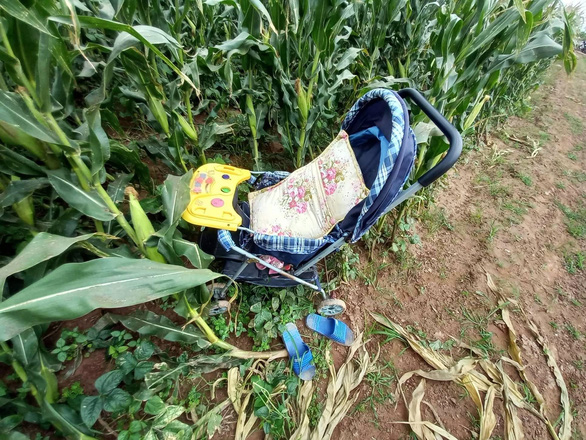 Things T. left on the riverbank before she left forever with her two children
When T. discovered the objects left by Ms. T. on the riverbank, everyone hoped that it was just a "fake scene", Ms. T. took her children somewhere for a few days and would return, but that did not happen. . Seeing T.'s parents crying and calling their children in vain made many people cry. Authorities are still investigating the cause of the incident.
Meanwhile, on social networks, there are many rumors about the departure of the mother and daughter of the female teacher and there are conflicting controversies. Many people believe that, in order to come to such a heartbreaking decision, Ms. T must have endured too much pressure in life.
Maybe Ms. T. suffers from depression plus marital conflicts. If anyone has ever experienced childbirth, they will understand that women's psychology after giving birth is very sensitive. Just a sentence, a gesture of loved ones also makes them cry, hurt, negative. T.'s actions were foolish, but more pitiful than reprehensible.
Besides, there are many conflicting opinions, blaming the narrow-minded mother for bringing her two children with her, because they are completely innocent. Taking your life away for whatever reason is unacceptable.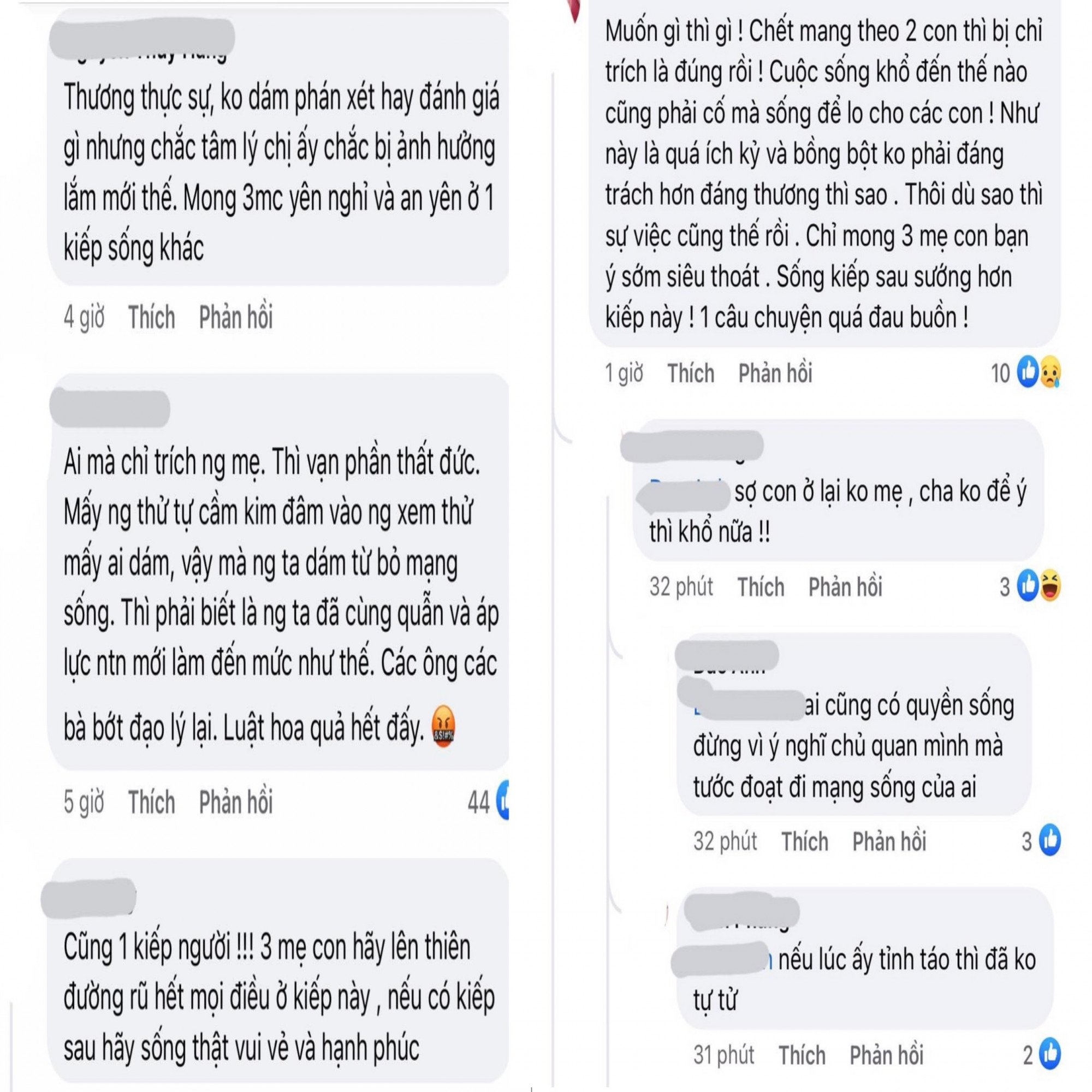 Controversies from the online community
However, this stream of opinions was reacted, instead of criticizing, sympathize with insiders. Perhaps T. has come to the end of the road, but no one wants to choose a painful ending for her child.
But no matter what, all judgments are made by outsiders, no one can know and understand all the emotions that Ms. T. has experienced. After all, loved ones stay behind to embrace all the suffering and torment.
Through this heartbreaking story, sisters remind each other to love themselves in all situations, to always think about their immediate family in any situation. Life is the most important thing, every problem has a solution.
In particular, it is necessary to have a soulmate to talk to and share about the problems in your heart. That person can be a relative, friend or colleague, because they are outsiders who always have a clear view of the problems they face.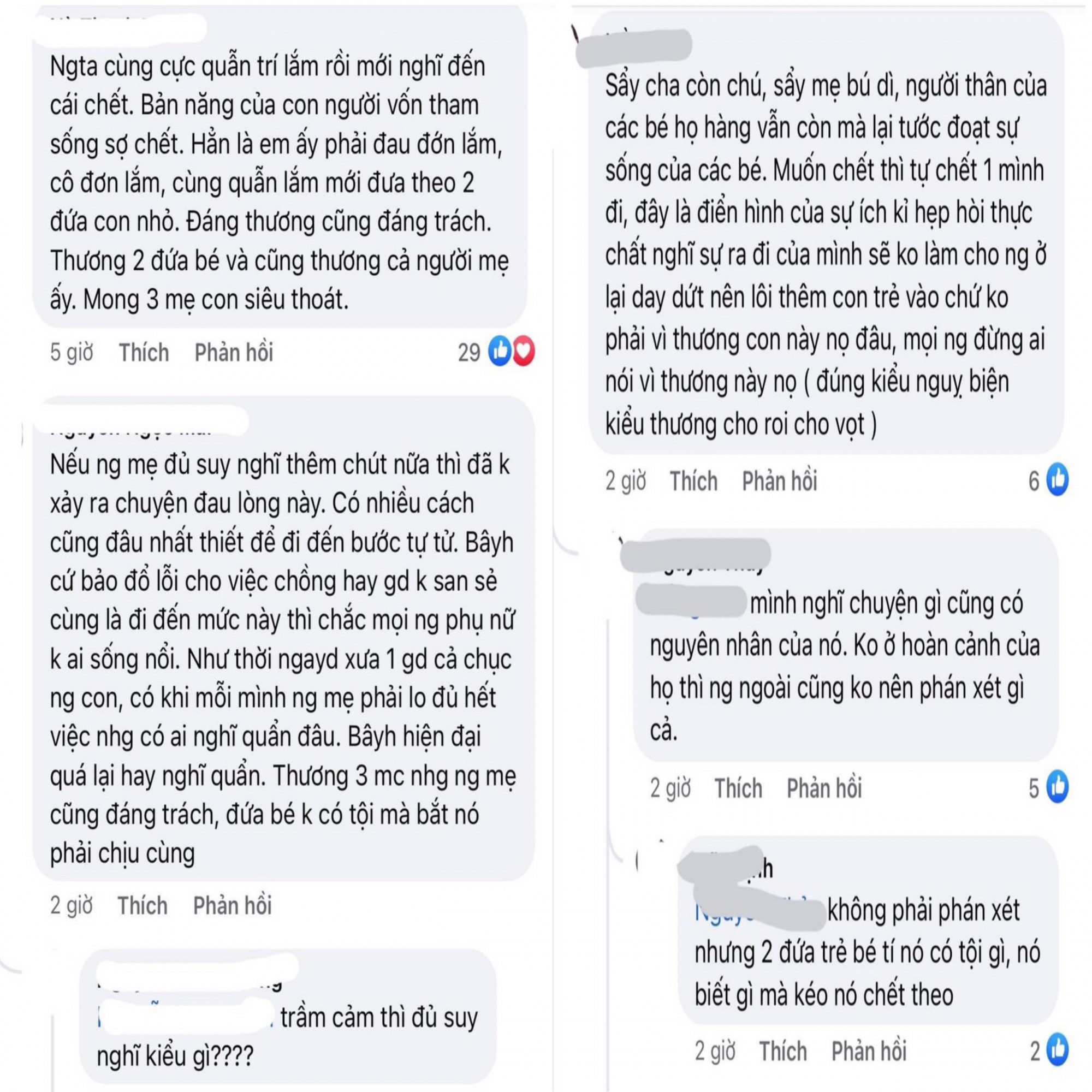 Understanding and empathizing instead of criticizing and judging
As a mother who has experienced a postpartum crisis, I find the role of a sharer during this period very important. I texted and talked to a colleague all night and all morning in the boring days after giving birth to our second child.
I was also very worried about being depressed, so when I found myself tending to negative thoughts, I texted again: "Sister, I want to say…". The feeling that someone listens to me confide in the contents of my heart makes me feel much more comfortable.
She always answered immediately, listened to me all the time, lifted my spirits, gave me advice to help me calm down. There are things that I can't say to my husband and relatives, but it's very easy for her. To this day, I am always grateful to her for going through those difficult days with me.
We should pay attention to the women who have just given birth around, not indifferent to their problems. There are very small things that accumulate for a long time and psychological instability will lead to uncontrollable foolish actions.
According to www.phunuonline.com.vn
You are reading the article
From the case of a female teacher who committed suicide with her two children, women remind each other to love themselves

at
Blogtuan.info
– Source:
infonet.vietnamnet.vn
– Read the original article
here