Prepare materials
1. Chicken eggs

6 fruit

2. Pure cocoa powder

40g

3. Tapioca starch

1-2 teaspoons

4. Spices

Salt, sugar, lemon or vinegar
The cocoa cake that we suggest to you in this article is extremely simple and absolutely healthy. No need for 1 grain of flour but the finished product is still very delicious. If you're on a diet but have a sweet tooth, you must try it.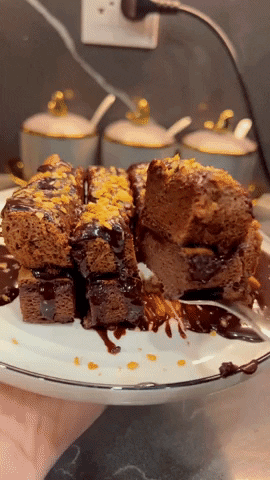 How to make cocoa cake for dieters
Beat eggs
Separate the egg yolks and whites and put them in 2 separate bowls.
With egg white bowl: You add 1/3 teaspoon of fine salt, 1 teaspoon of lemon juice or apple cider vinegar. Then, using a whisk or whisk, beat the whites.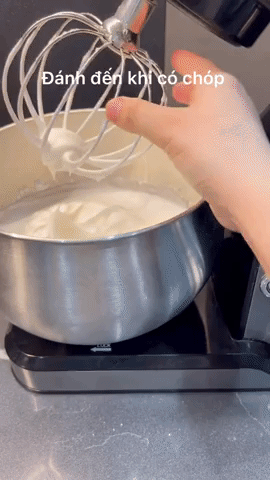 With the egg yolk bowl: Add 20-30g of pure cocoa powder and mix well.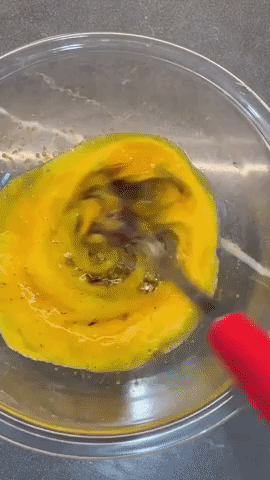 Mix cocoa sponge cake
You pour the bowl of egg yolk mixture into the bowl of the beaten egg white mixture, add the amount of sugar according to your preference and stir gently and evenly in one direction.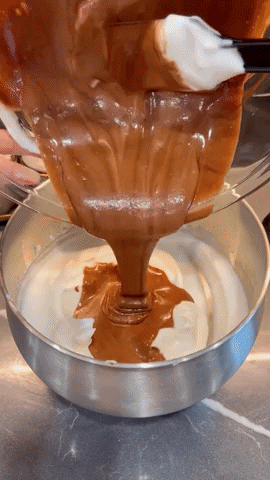 Bake cocoa cake
You preheat the air fryer or the oven to 200 degrees for 3-5 minutes. While waiting for the fryer/oven to heat up, pour the cake into a mold coated with a thin layer of cooking oil. Remember to spread the cake evenly in the mold and use a toothpick to break the air bubbles (if any).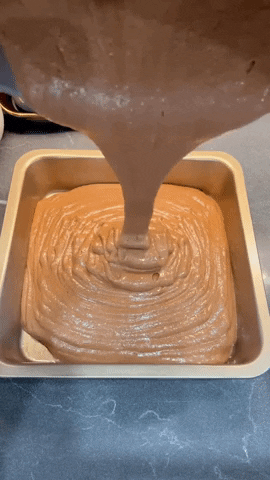 Bake the cake at 180 degrees for 15-20 minutes. To check if the cake is cooked or not, you can poke a toothpick into the cake after baking. If the toothpick does not stick to the cake, it means the cake is done. If toothpick has cake core, bake for another 5-7 minutes at 150-160 degrees.
Cook cocoa
You dissolve 1-2 teaspoons of tapioca starch with about 20ml of water. Then, put the remaining cocoa powder into the pot with tapioca water, cook and stir until the ingredients are mixed into a paste, then turn off the heat.
Complete cocoa cake
You take the cake out of the mold, cut it into small pieces and sprinkle the cooked cocoa powder mixture over it. If you have nuts, you can also pound them and sprinkle them on the cake. So you can enjoy it.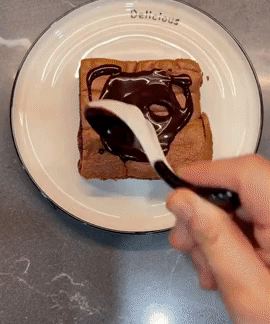 You see, with a simple way, even a clumsy person can make a super healthy version of cocoa sponge cake, for dieters. The cake is soft and spongy, fragrant with cocoa, so it's very mouth-watering.
You may not know: Pure cocoa powder (no sugar) does not cause weight gain as many people think. On the contrary, pure cocoa powder also supports the weight loss process! Pure cocoa contains a large amount of Theobromine – an active ingredient that helps you feel full for a long time, thereby reducing cravings and very good support in the weight loss process. Along with weight loss, pure cocoa also helps you to stabilize blood sugar, anti-oxidants.
With these information and suggestions, hopefully you will have another delicious and healthy cake to enjoy.
Wish you success with this cocoa sponge cake recipe!
https://afamily.vn/khong-can-bot-mi-van-lam-duoc-banh-bong-lan-ngon-xuat-sac-cuu-tinh-cua-hoi-chi-em-dang-an- kieng-day-roi-20220510183718328.chn
You are reading the article
How to make cocoa cake without flour, for dieters

at
Blogtuan.info
– Source:
Afamily.vn
– Read the original article
here