The boy Kubi is not just a copy of Khanh Thi Phan Hien In terms of appearance, even in his artistic ability, the 7-year-old boy has proven his "children of the family" class when he continuously won gold medals (HCVs) in competitions.
Recently, female dancesport grandmaster Khanh Thi proudly said that her son had just finished a Sports Dance competition in Ho Chi Minh City. At the competition Kubi and her female dance partner excellently won 8 gold medals. The success of her son and her dance partner makes a mother like Khanh Thi proud and emotional.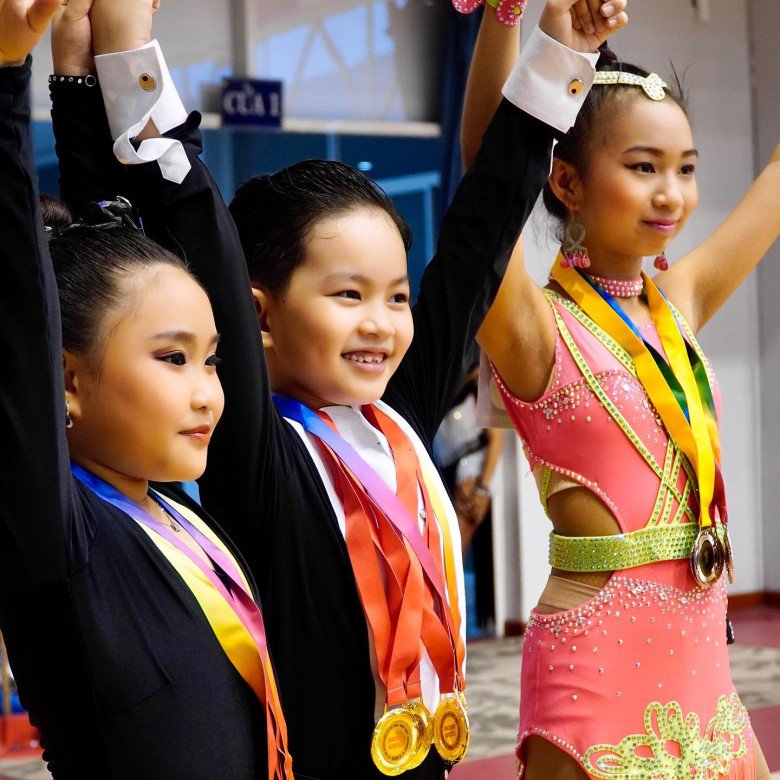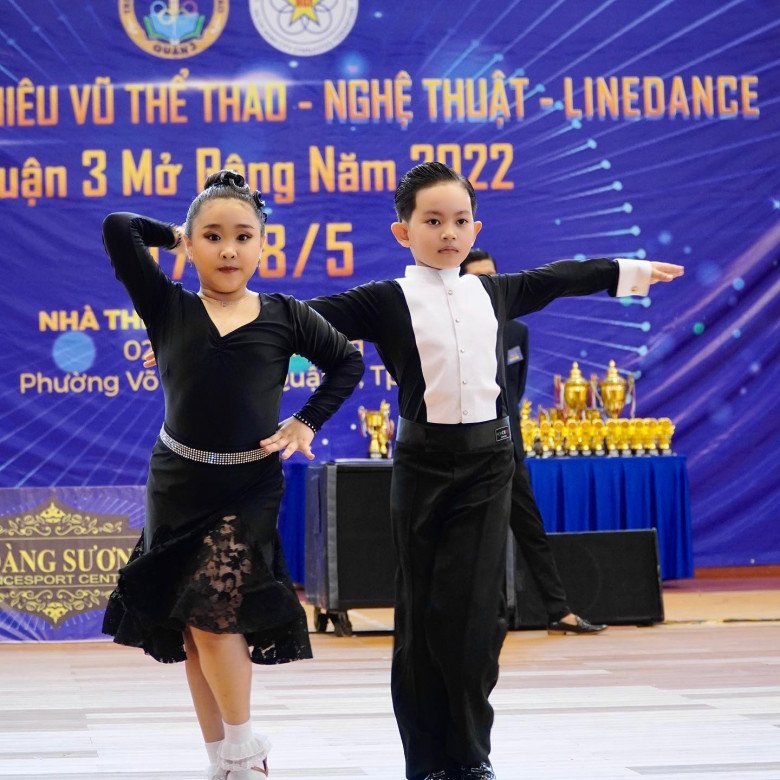 In addition, the mother also added that this is the 3rd year in a row that Kubi and her excellent co-star have won this noble award. Previously in 2019 and 2020, Kubi and Deep also worked well together to win the highest position of the contest.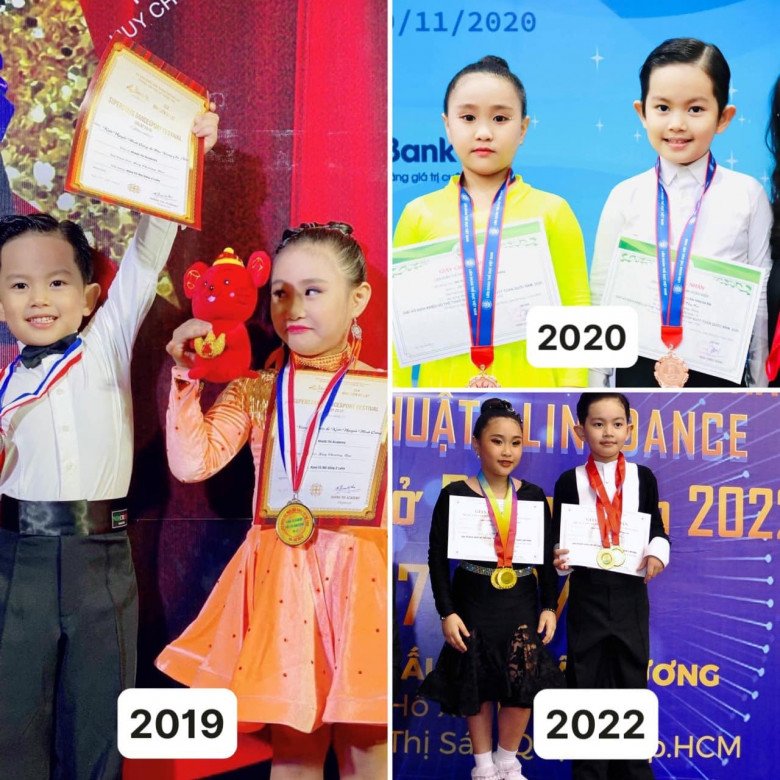 The mother shared some more pictures of the child at the arena, the boy made everyone laugh because he was not only handsome and bright, but his charisma was also extremely classy. Kubi looks like a perfect copy of Phan Hien both in terms of face and performance style.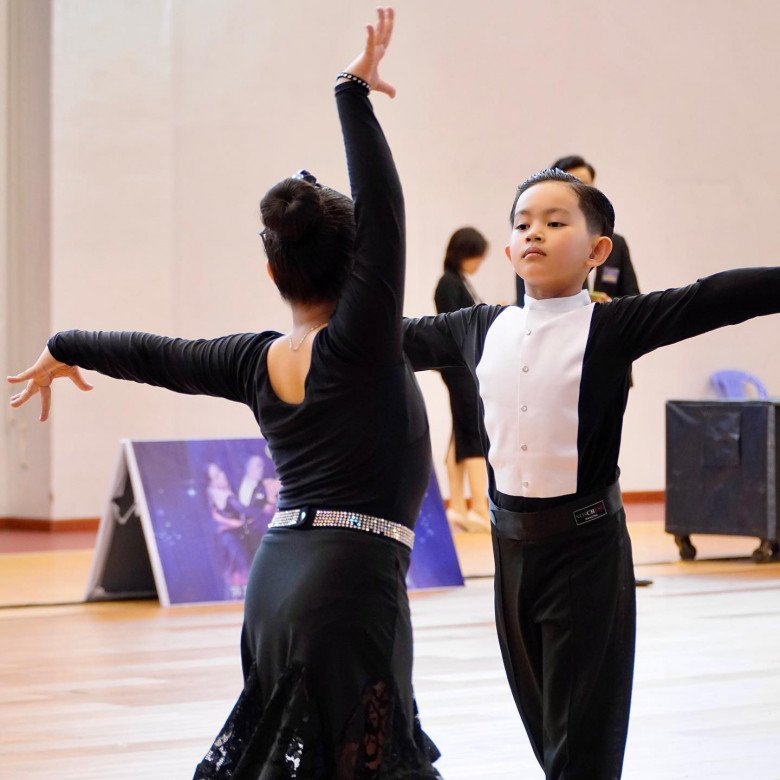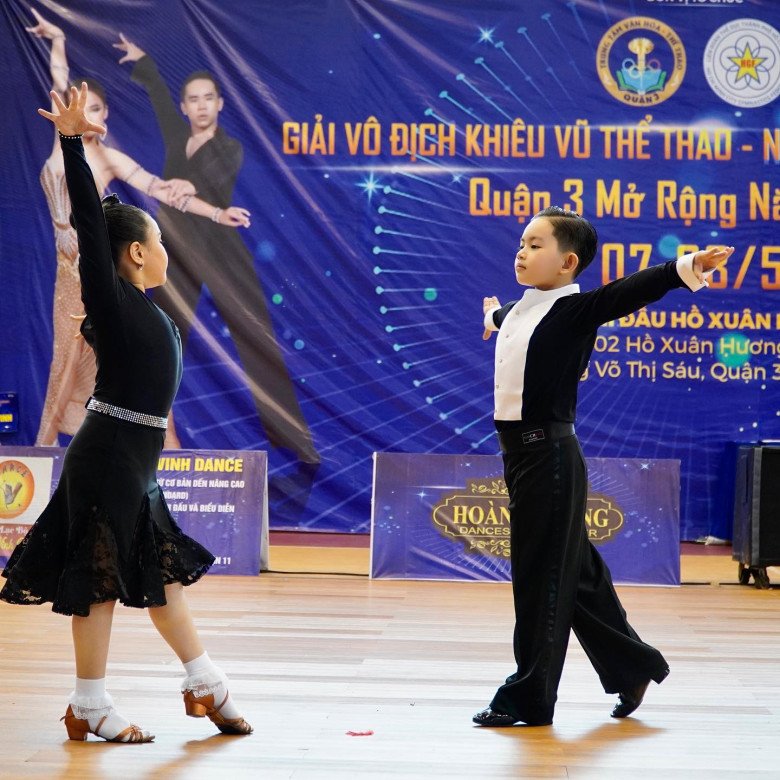 It is known that, right from the age of 2, 3, Kubi showed a passion for music and dance like his parents. Baby has had performances showing off his dancing skills, from charisma and temperament, impressing everyone. However, the female master and his wife did not orient the child to follow in the business. Both determined for Kubi to practice dancesport, perform and compete just for fun as well as develop physically and intellectually naturally.
It is known that the parents never held hands and taught Kubi any movement, just let him go to the classroom to walk around, observe, and then one day the boy started to lift his legs and dance by himself.
"I never wanted to teach Kubi to jump into order because of that. I'm afraid of losing my creativity. After all, I have a very long life ahead of me to learn and improve if I want to follow in your parents' footsteps. " – said the mother.
Everyone predicts that in the future Kubi will become a professional dancer like her parents.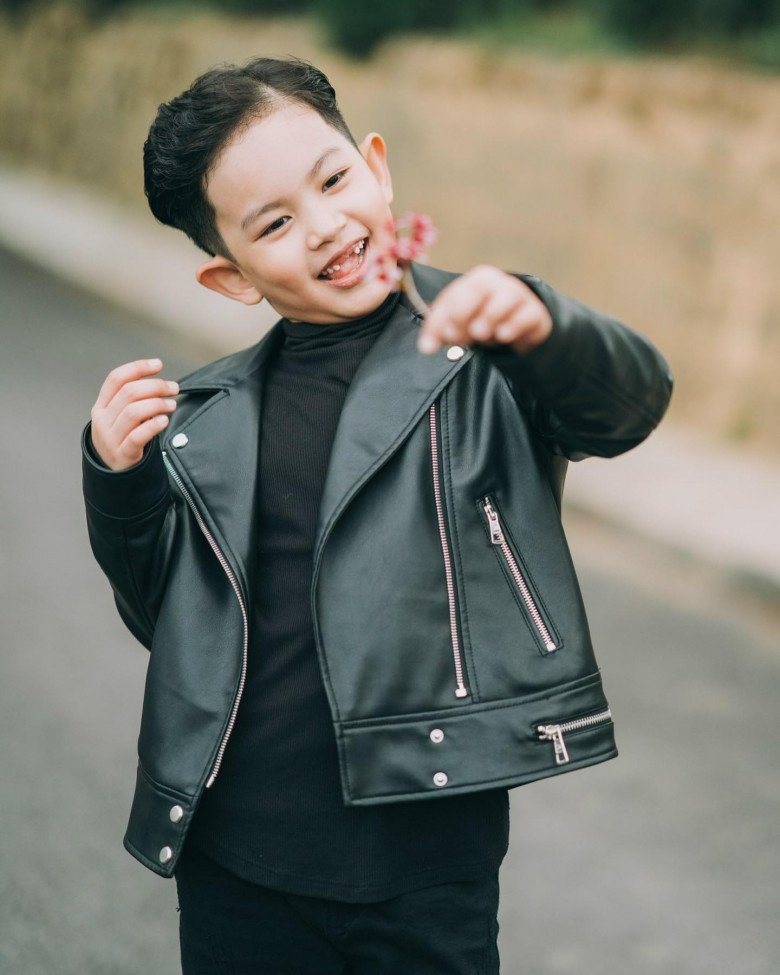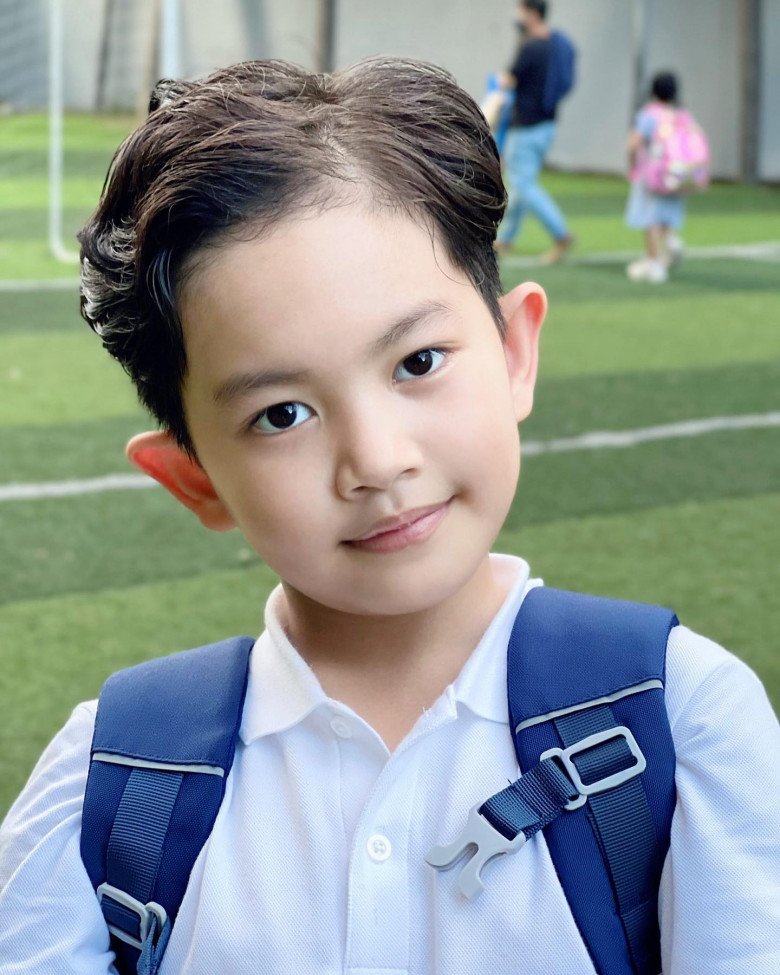 In everyday life, Kubi is a docile, gentle and always yielding baby. During the time when his parents were not at home, Kubi acted like the eldest brother, took care of Anna and never complained. However, the boy always counted the days waiting for his parents to return.
The baby once only dared to tell his parents about Anna when calling on the phone, from then on, the boy was very mature. "Without parents at home, Anna is very disruptive. Anna is fierce but not as cute as me. Because I only know how to study, I don't like to fight. You know my personality, I don't like fighting at all. , Anna likes to fight"Kubi told his parents.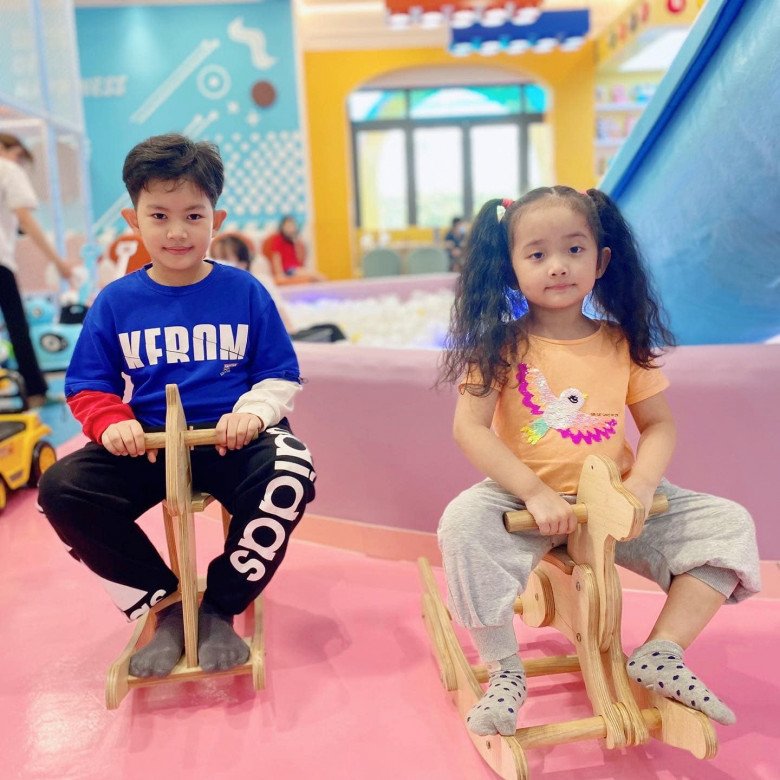 Hearing that from his son, Phan Hien quickly asked: "So does Kubi know that fierce personality, who does Anna look like?". Kubi quickly replied: "Like dad but who else". Hearing his son's answer, Khanh Thi clapped his hands continuously. The boy also affirmed that he had to protect his mother. Kubi made many people feel "sweet" because of his cuteness. The way the boy told the story. rambling is no different from the "young old man" that makes many people laugh.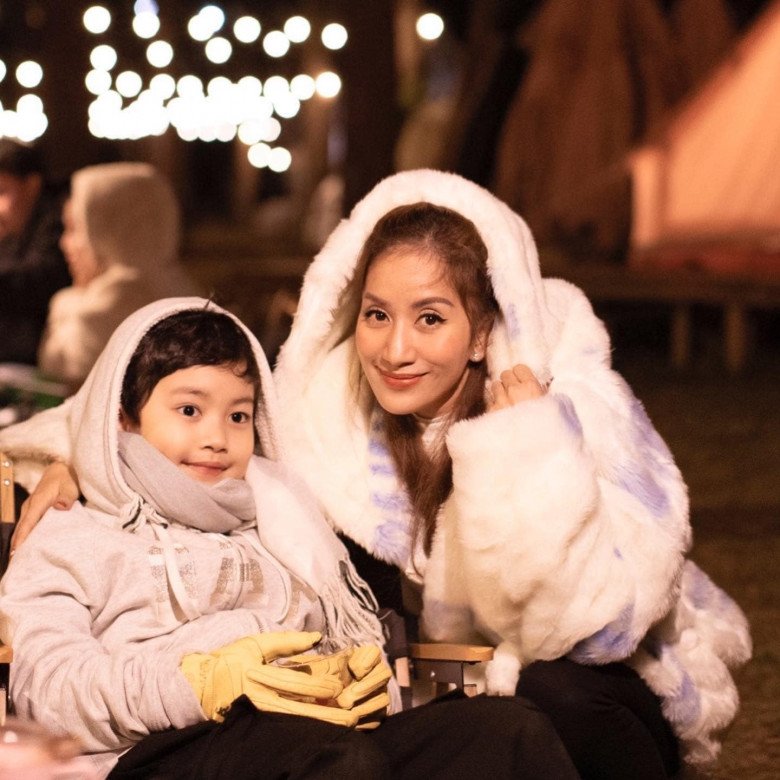 You are reading the article
Khanh Thi Phan Hien's son is as talented as his parents, winning 8 gold medals in the sport dance competition

at
Blogtuan.info
– Source:
Eva.vn
– Read the original article
here