Business
'People's children" 4 years old mumbles 5 languages, his father insists that he does not force him but always inspires, parents who are not good at foreign languages ​​can still teach their children in these 3 ways
Possessing a beautiful "hybrid" appearance and a talent for languages, little girl Elizabeth Nguyen (born in 2018) was once dubbed the "child of people's family", making the online community admire. Since she was 3 years old, she has been fluent in 5 languages: Chinese, Vietnamese, English, Ukrainian and Vietnamese. Russia.
Many parents want to learn about Elizabeth's family's child care and education methods. Recently, we had an exchange with Elizabeth's father, Doctor, teacher Nguyen Quoc Tu (born in 1991). The young father also possesses a series of excellent achievements during his studies in China as well as free Chinese classes for tens of thousands of Chinese lovers, few Chinese people do not know his name. He graduated with a PhD in Linguistics from Beijing Language University (China), a Master's degree in languages ​​from Jilin University (China), and a Bachelor's degree in information technology from Hanoi University. Fluent in 4 languages ​​Vietnamese – English – Chinese – Russian.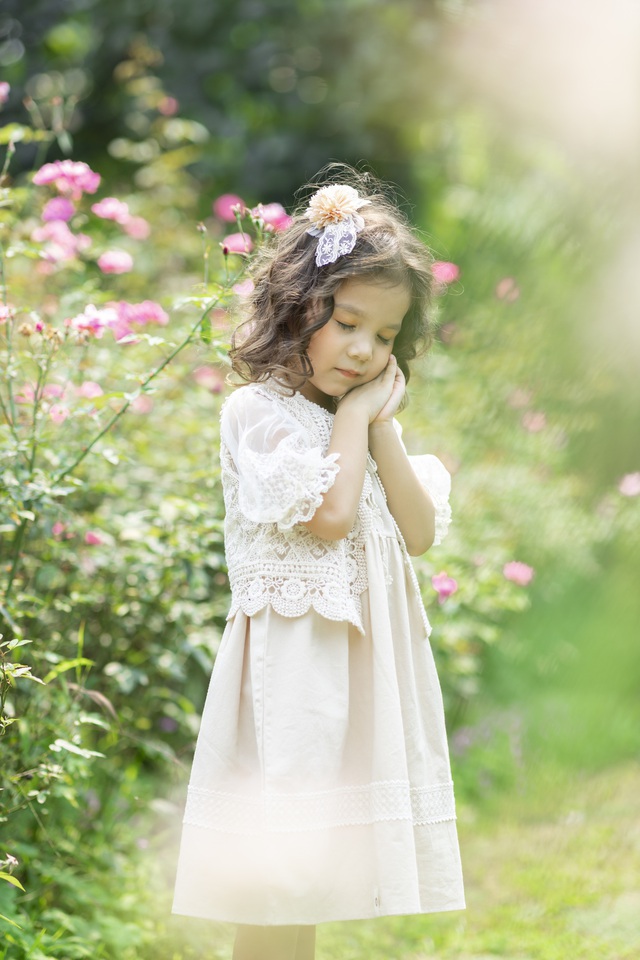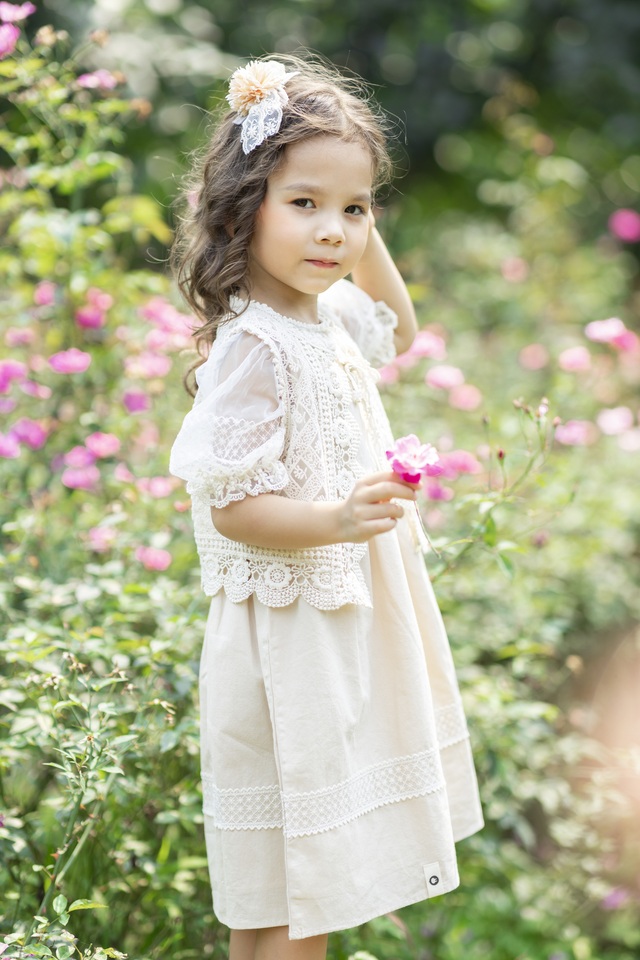 Little Elizabeth Nguyen is super pretty and lovely.
– Hi Quoc Tu, in your opinion, both you and your wife are very good at languages, know many languages, surely that is an advantage for girls to be good at languages?
Certainly, the fact that parents know many languages ​​is an extremely important factor for children to acquire language ability at an early age. Just like other gifted subjects or careers, what professions parents and families follow will have a great influence on children, because children are inherently a blank page, life, people and the surrounding environment. The surroundings will determine how the child develops.
– So, for families where parents have little or no knowledge of a foreign language, it will be more difficult to teach their children?
The son of a great artist often paints very well; The children of a famous singer often sing well from a young age. However, there are painters, musical geniuses who emerge from themselves and only themselves. So parents who know few foreign languages ​​does not mean that there will be no opportunity for their children to learn foreign languages ​​well. If there is no "foreign language environment" at home for their children, parents can create an environment through 3 ways: sending their children to learn a foreign language, learning a foreign language with their children or creating a foreign language environment for their children through audio, visual, and television materials or for children to study at bilingual schools.
– Specifically, how does your daughter learn each language?
Born in Beijing, the family also communicates in Chinese, Elizabeth quickly learned Chinese and was able to speak with Chinese like a native. Dad is busy at work, Elizabeth is often at home with her mother, mother and daughter mainly use Ukrainian to talk to each other as well as talk to her maternal family, making her quickly acquire and use the second language fluently. The next language is Russian because it has a great similarity with Ukrainian and she watches Russian cartoons a lot, so she quickly adapts and communicates.
When she was 2.5 years old, her family moved back to Vietnam, at the kindergarten she learned English – Vietnamese bilingual, less than 1 year, she knows 2 more languages, Vietnamese she speaks fluently like Vietnamese classmates. English speaking is also very natural.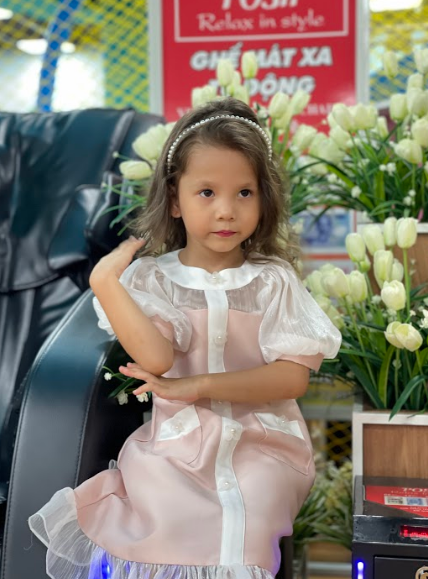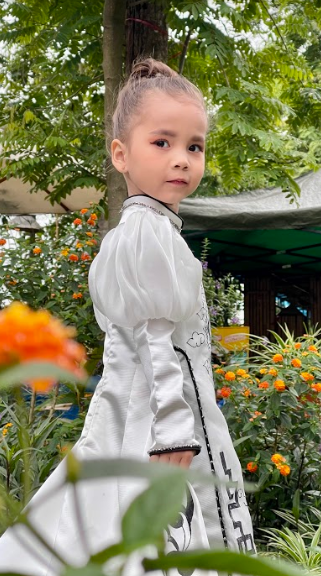 The beauty of the girl received countless compliments from netizens.
– What language is the child most passionate about, sir?
Young children often do not have the concept of passion for any language, actually when they are young, "transliteration" is just a natural reflex of children, they are not aware of what language they are speaking. The child who is the most proficient in any language, speaks often and wants to speak in that language. Elizabeth was born in China when she was born in China, so she learned Chinese the earliest, tended to use Chinese the most, after a while after her father went to work, she stayed with her mother a lot, then she used Ukrainian more, now Because he lives in Vietnam, he prioritizes using Vietnamese when he can communicate in many different languages. Only now when Elizabeth turned 4 years old was more aware of the difference of languages ​​and began to be able to translate between languages ​​for others when needed.
– Have you ever said that you don't like speaking this language or don't want to learn it?
My wife and I have never had any formal language lessons for our children, the bilingual kindergarten where Elizabeth studied they also let children interact with English in a very natural way, so I didn't feel like I was learning, so I never felt like I was learning. oppose or give up with any language. Parents, try to find ways for your children to learn a foreign language without feeling like they're learning, that's the best thing.
– Do you set any goals or principles when your child learns a language?
Yes, the principle of my husband and I is: do not force children and let them do what they like, what they are good at. Although the goal is not clear, I am trying to encourage and motivate my child to be interested in languages ​​or arts that I think he will be suitable for.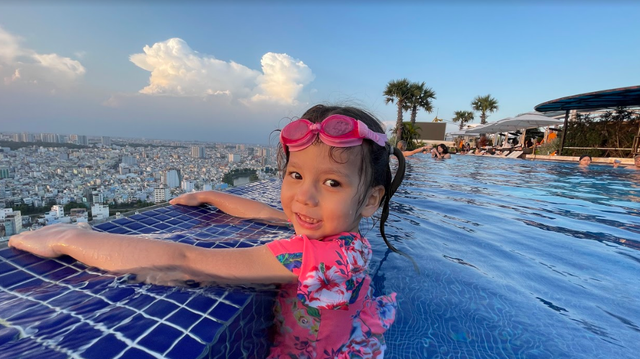 Not only beautiful, Elizabeth Nguyen is also very talented.
– If you say that you don't like studying anymore, how will you react?
Elizabeth never said "I don't like studying anymore" as I explained above because I don't feel that I am learning, but if the children have said this then you should understand that I am not wrong, yes. maybe we are wrong about how to teach language to our children, there is a saying that says "a talented teacher is an inspirational teacher", so if your child is not interested in learning, then we have to reconsider. Me too, if that problem occurs, I will find out what the "core cause" is and find a way to fix it.
– In your opinion, what are the benefits of knowing multiple languages?
It is very beneficial for your child to know more than one language. It is often said that "know one more language, live one more life", indeed, language is culture, the quintessence of a country, a part of people, when learning a language. their language we get to know them better, get closer to them and live in their world.
The old concept that language is just a tool, professional ability is the core, myself as a person in the profession of language education, I do not completely agree with this view, with the development of In the development of today's society, language can completely be a professional level, not a tool anymore, besides, when learning languages, people often become more open and tolerant, the brain is more active. also more flexible. Learning a foreign language also helps children make friends with people from many different cultures, opening up new opportunities for their future.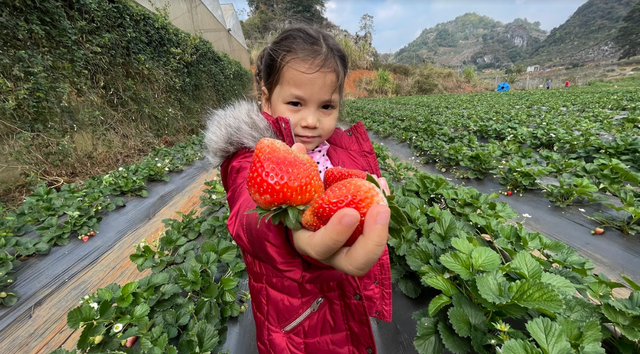 Elizabeth Nguyen was raised very carefully.
– What's your baby's personality like? Are you going through a crisis? Are you afraid that early popularity will cause your child to lose direction?
My baby has a personality that is mixed between her father and mother, her mother's strong personality and principles, her father's calm but aggressive personality. However, people often judge children well and listen to their parents.
Regarding the age crisis, I myself have not, but during the epidemic, mothers stay at home to look after their children all day, all month, and all year. I know that, read some parenting books and apply self-directed parenting, encouragement and encouragement from the mother's family, which is also effective.
I'm not worried but I'm not "tricky" to make my child famous soon, I think the whole family does the best, whatever comes will come, I often look at things and things in a positive way, so I also don't worry too much.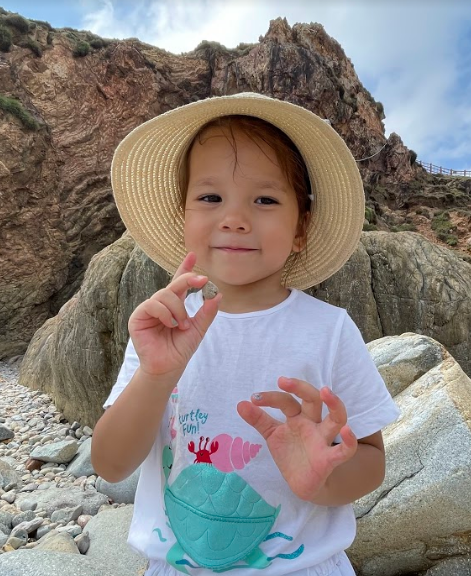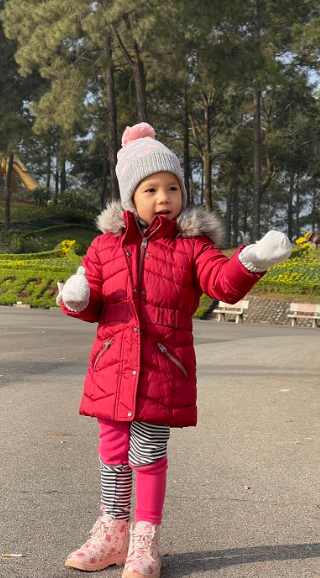 Elizabeth Nguyen's parents want their children to develop naturally in the right environment.
– With girls, do you have any different views on upbringing? Let your child develop naturally or set a rule from the beginning?
For girls, I think most will stick to their fathers more than their mothers, so fathers should set a bright example for their "princesses" so that their children will always be proud of their father. That is probably the biggest motivation for me to be successful. The natural development or the rules do not have an absolute answer, parents should agree on the principles of educating their children in the process of their children's development and try to let their children develop naturally in an environment that is most suitable for their children's needs. child.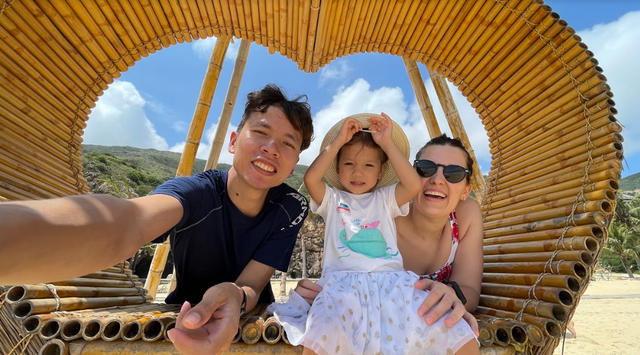 – As a PhD in languages, do you plan to have your child become a doctor in the future? If I want to pursue a career as a professional model, will you agree?
Although my husband and I both studied for a doctorate, we did not have a plan for our child to become a doctor or professor as people often say. My wife and I respect the opinions of our children, combine them with the orientation of our children to the best things in which they are also interested and gifted in that field.
If your child has a desire to be a professional model or actor, I also support, but learning culture and language will always encourage them to get the best education along with their dreams. Dream about your art.
– Thank you for your sincere and close thoughts!
https://afamily.vn/con-nha-nguoi-ta-4-tuoi-lau-lau-5-thu-tieng-bo-be-khang-dinh-khong-ep-con-nhung-luon-tao- cam-hung-bo-me-don't-give-out-ngu-van-co-the-day-con-bang-3-cach-nay-20220425123743694.chn
You are reading the article
'People's children" 4 years old mumbles 5 languages, his father insists that he does not force him but always inspires, parents who are not good at foreign languages ​​can still teach their children in these 3 ways

at
Blogtuan.info
– Source:
cafebiz.vn
– Read the original article
here