On the morning of May 10, 2022, the official inauguration ceremony of Korean President Yoon Suk-yeol officially took place. Yoon Suk Yeol narrowly won over Democratic candidate Lee Jae-Myung, becoming the next leader of South Korea after his predecessor Moon Jae-in.
Information about President Yoon Suk-yeol's private life is also of great interest, most notably information about his wife, the new First Lady Kim Kun-hee. Kim Kun-hee is currently the woman behind the most powerful man in the country.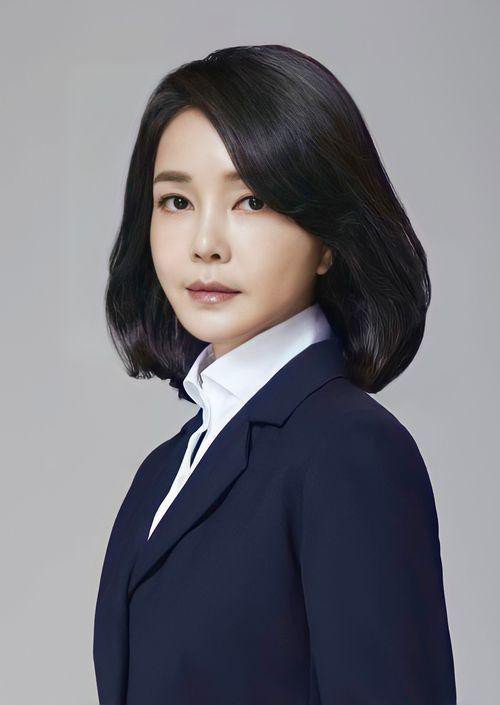 During her husband's inauguration, Kim Kun-hee also gave an emotional speech: "I will support, with my humble ability, to help the president-elect complete the task entrusted to me by the people. I will try to help the president-elect pay more attention to those who live in the dark corners of society where the hand of the government is not reached."
Kim Kun-hee also made an impression when she said that she did not want to be called the First Lady of Korea, simply the wife of Mr. Yoon Suk-yeol. She said that she would silently support her husband and create the best conditions for him to complete his mission.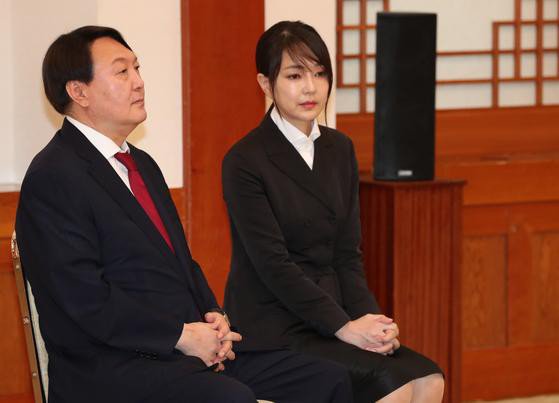 Kim Kun-hee was born on September 2, 1972 in Yangpyeong village, Gyeonggi province, Korea. She attended Myungil Girls' High School. After that, she completed her Bachelor of Arts program at Kyonggi University, went on to receive a Master of Arts Education and a PhD in Digital Content Design from the Research Institute of Shuming Women's University, and then went on to teach. study for a while.
With a passion for art from an early age, Mrs. Kim Kun-hee decided to found Covana Contents – a company specializing in art exhibitions. Currently, she is the president and chief executive officer of Covana Contents. Her company has organized exhibitions for big names such as Alberto Giacometti, Marc Chagall and Mark Rothko. In an interview in 2015, Mrs. Kim Kun-hee shared: "Since I was a child, I have been very interested in art. I want to spread the value of art to many people."
In 2017, Ms. Kim Kun-hee was honored by Sports Chosun as one of the 100 trend leaders, calling her a "superstar in the exhibition world".
Sports Chosun newspaper honored Ms. Kim Kun-hee as one of the 100 trend-leaders, "superstars in the exhibition world".
Mrs. Kim Kun-hee is truly the epitome of a successful woman. Not only is she beautiful, she also has a career of her own and is very consistent and strong. In a 2018 interview, the first lady of Korea said, "I don't want to give up my career and become a housewife just because my husband is a high-ranking official." At that time, Mr. Yoon Suk-yeol was holding the position of Chief of Office at the Seoul Central District Prosecutor's Office.
Not only beautiful and talented, Mrs. Kim Kun-hee is also very rich. According to many official sources, she bought a luxury apartment in 2006 and has lived there ever since. In addition, she owns many cars and other luxury goods. She owns a land of 4528 m .2 at Yangpyeong, a complex in Seocho-dong, among other properties and deposits. Kim Kun-hee's net worth is estimated at about 3-4 million USD.
South Korean President Yoon Suk-yeol married Kim Kun-hee in March 2012 after years of getting to know each other. The couple has yet to have children together.
Mrs. Kim Kun-hee once shared in 2018 that: "There is a pretty big age gap between the two of us. At first, I just considered him as a friend I've known for a long time, but until I studied for a master's degree. , our relationship just became official. At that time, I was still afraid that I would not be able to get married."
You are reading the article
Portrait of the new First Lady of Korea: Excellent appearance, possession of many assets, impressive personal career

at
Blogtuan.info
– Source:
Eva.vn
– Read the original article
here