Business
Rampant debt still issues trillion bonds, experts recommend credit rating
Issuance of urgent bonds ten times of charter capital
Participating in the seminar "Opening capital flows for Vietnam's real estate market" organized by Vietnam Real Estate Electronic Magazine (Reatimes) and Vietnam Real Estate Research Institute (VIRES), Dr. Nguyen Tri Hieu, a banking and finance expert, said that besides the positive signals from the bond market correction and the "brake" of credit pouring into real estate by the authorities, in order to prevent speculative activities in the real estate sector. The above context also signals the upcoming difficulties that the real estate industry has to face, especially the problem of capital mobilization of real estate developers.
Dr. Nguyen Tri Hieu said that currently in Vietnam, investors often do not use credit rating tools of bond issuers, but most often self-assess, as well as rely on the reputation of the business. issue, the attractiveness of interest rates with rates twice as much as triple the bank's stirring interest rates. And this has a lot of potential risks for investors.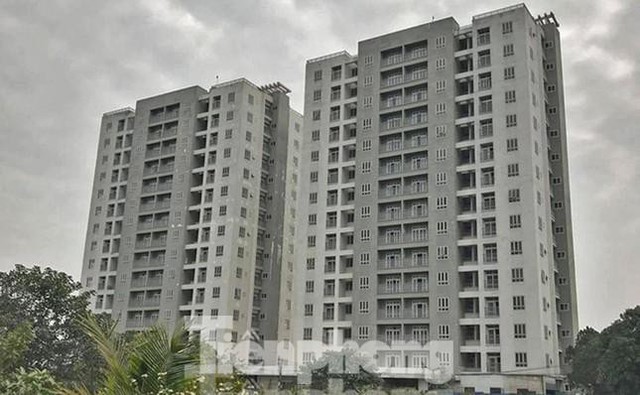 Along with the rectification of corporate bond issuance activities, it signals difficulties in mobilizing capital for real estate development enterprises.
Meanwhile, Dr. Le Xuan Nghia, a member of the National Financial – Monetary Policy Advisory Council, said that now there are many businesses that put their assets as collateral for loans. But in fact, there is no tool to confirm and ensure that these collaterals are true to what the business says. Therefore, we cannot manage the fact that businesses go to secure assets to borrow capital or issue bonds.
Agree with Dr. Hieu and Dr. Meaning, many financial and real estate experts take for example that Bach Hung Vuong Joint Stock Company (which is owned by Mrs. Dinh Thi Ngoc Thanh – Chairman of the Board of Directors of Bong Sen Corp. 75% capital at the time of establishment) although it only has a charter capital of VND 200 billion, it has just issued VND 2,980 billion of bonds with a term of 12 months. It is worth mentioning that although the bond value is trillions of dong, the information about interest rate, issuance purpose, collateral, bondholder, and arrangement unit for Bach Hung Vuong's bond lot is not. to be announced.
Meanwhile, Phuc Khang Dong Saigon Co., Ltd. has charter capital of VND 250 billion but has successfully issued a bond lot worth VND 700 billion. Bonds offered for sale are non-convertible bonds, without warrants, secured by assets and are not secondary liabilities of the issuer.
Similarly, Phuc Khang Investment Management Company Limited (PKIM) also issued VND500 billion of 4-year bonds but the list of bondholders was not announced. Previously, Phuc Khang Corp mortgaged the entire capital contribution owned by PKIM, valued at VND 374.5 billion at the bank.
Compulsory credit rating of real estate businesses
Regarding the issue of credit rating of corporate bonds, Dr. Le Xuan Nghia further analyzed that, in the draft amendment to Decree 153, the rating of enterprises is only recorded as "rating if any". Therefore, he believes that the current regulations are overlooking the credit rating, while the issue of individual bonds, the credit rating of businesses is very important, and this is common. in most countries of the world.
Because according to this expert, the medium and long-term capital of banks is only equal to the capital of corporate bonds currently on the market with a level of over 20%. To see that, the bond market is very important to the real estate market in particular and the market in general. Therefore, we must find ways, emphasizing and speeding up the credit rating quality of real estate businesses.
Talking more about opening up capital flows for the real estate market in the current context, Dr. Nguyen Tri Hieu said that the corporate bond market currently accounts for only about 12% of Vietnam's total credit outstanding. Therefore, the main source of capital is still banks. Therefore, the burden of providing capital for the economy is still heavy on the shoulders of banks while credit activities of banks continue to be limited.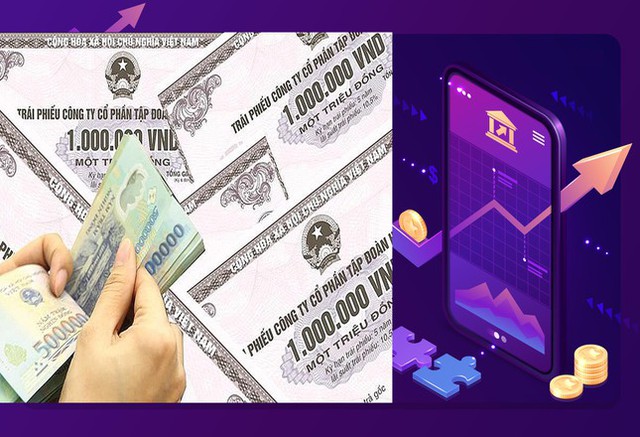 Experts say that the bond market is very important for real estate, so we are required to give credit ratings to real estate businesses.
Therefore, in order to open capital flows for the real estate market, we need to immediately adjust the legal provisions on the bond market to create confidence for investors. Decree 153 on private placement of bonds needs to clearly stipulate that credit rating is a mandatory condition for bond issuance, so that investors have a basis for risk assessment of the bonds they invest in.
Dr. Nguyen Tri Hieu said that Vietnam's bond market needs the strong participation of investors and institutions. Besides banks, there are domestic and foreign investment funds, insurance companies and financial companies.
At the same time, Vietnam also needs to build a market with a new product that is the securitization of real estate loans of banks. This will help the real estate market attract large and long-term capital flows from financial institutions such as insurance companies, investment funds, and international financial institutions.
Because, if the real estate market continues to rely on banks and the bond market as it is now, it is possible that the development of the market will continue to face uncertainties.
You are reading the article
Rampant debt still issues trillion bonds, experts recommend credit rating

at
Blogtuan.info
– Source:
cafebiz.vn
– Read the original article
here