Giáo dục
Life Style
Studying for a master's degree in the US, building a beauty youtube channel
Save money to study in the US
Nguyen Thao Van (born in 1995) was once loved by many netizens with the nickname "Holy Draft". At home, Van is often called "Rabbit" by her parents, because she often likes to draw funny and lovely rabbits.
The sketch drawing of rabbits that Van drew while taking the university entrance exam caused a fever at that time. After suddenly becoming famous thanks to just a piece of scratch paper, the hot girl Ha Thanh is hunted and has more than 90,000 followers on social networks.
After nearly 10 years, the lovely "Saint Draft" has now grown up and achieved much success in the country. After graduating from National Economics University, Thao Van plans to study for a master's degree. Originally, her dream of studying abroad had been "cooked" by her since her high school days, but due to family problems, the plan was suddenly postponed.
"When I was in high school, my family just recovered from bankruptcy. When I was about to leave, fortunately, my family was more stable economically, I also had my own income, enough savings to fulfill my needs. fulfill my dream. I can study abroad without using my parents' money but using my own money"Thao Van confided.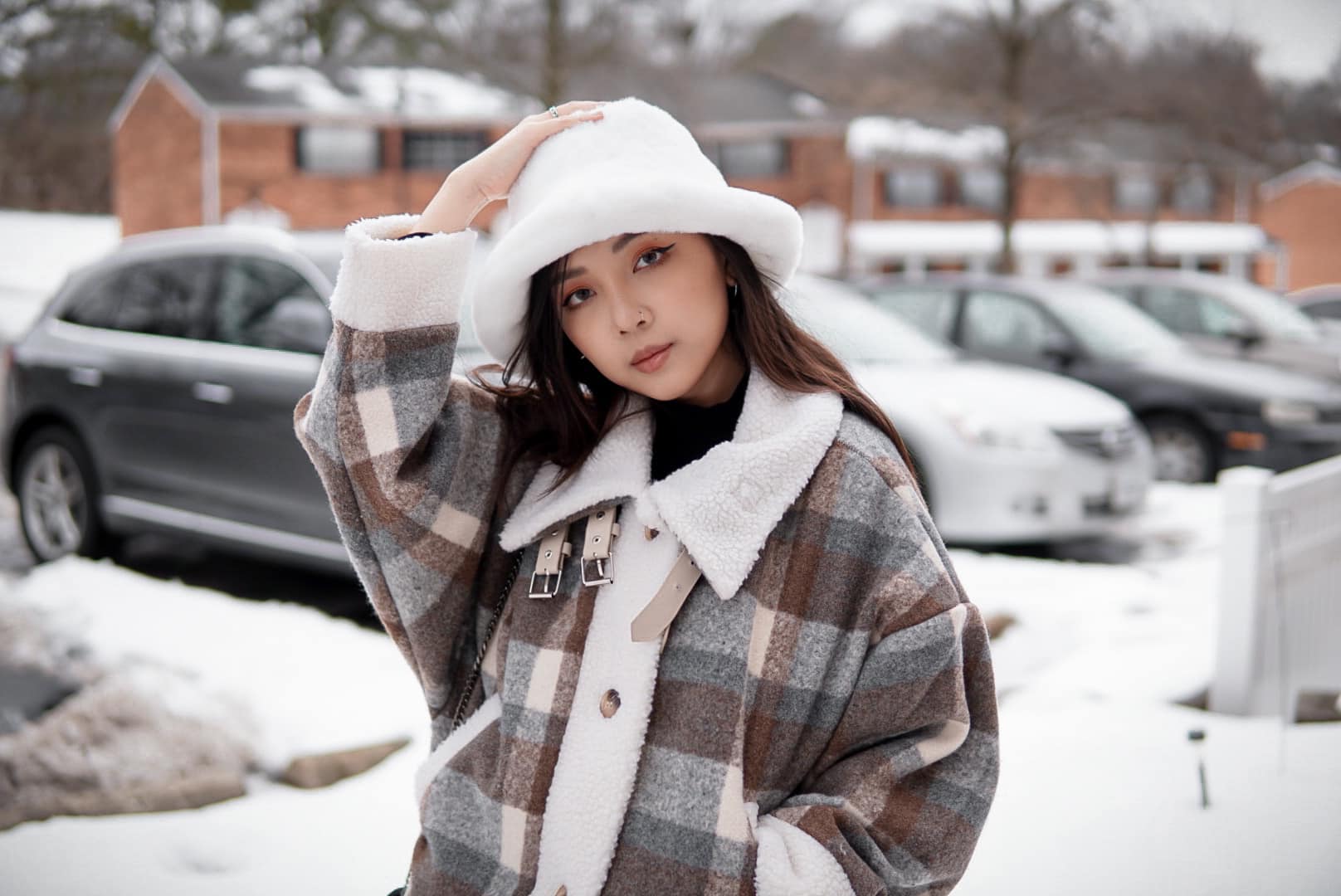 Thao Van has dreamed of studying abroad since high school.
The hot girl said that studying a master's degree in the US is simpler than studying at university, the number of subjects is less, each semester takes 2 subjects. Tuition for each subject is about $2,500. However, the preparation process takes a lot of effort and time because you have to take the IELTS test, carefully research the schools that are suitable for your ability and economy.
With an IELST score of 7.0 prepared within 3 months, Thao Van seemed to gain more confidence, conquering her dream of studying abroad.
Van most remembers the day she arrived at Chicago airport on Christmas, the feeling of loneliness multiplied when everywhere she saw her family, holding hands, warmly reunited.
"I remember the first days when I came to the US, my mother sent me a message saying: Yesterday, when I saw you off to study abroad, I did not feel sad, I just thought you went out for a bit and then came back as usual. But today when my mother got up your room, I didn't see you there, I knew you were gone… That's when I started to cry.
Because I am an only daughter, I am very close to my parents, aunts and uncles. There are few people in the house, my daughter is now so far away and doesn't know when she will come back because she is also determined to work in the US. I have to mentally prepare to leave my family for a very long time, it must be the hardest decision I've ever made in my life."Van said.
Thao Van grew up in a foreign country.
Hold a Master's degree and apply for 60 companies
Despite having IELTS 7.0, Van still finds it difficult to communicate with native speakers. Americans speak fast and often use slang that makes the hot girl sometimes have a hard time guessing. Not only that, all costs in the US have doubled, causing Thao Van to have a headache with tightening spending.
"The price in the US is expensive. I'm an addict to eating Chinsu chili sauce, I remember in my mind that in Vietnam there was only 10,000 VND/bottle, but over here it was about 2$, which is 50,000 VND already. That made me feel very shocked. Since then, going to the market or going anywhere, I have to calculate in my head how much to convert into Vietnamese currency." Van said.
When she first started studying, Van fell behind her classmates. Typically, in each class, teachers often give examples of businesses in the US, business issues and American law…, if students do not have a background, it will be difficult to catch up. Moreover, the fact that her classmates are all elderly and have had many years of work experience makes Van always feel self-deprecating.
However, the hard work, the spirit of market research, and the eagerness to learn helped the hot girl soon regain her balance. After more than 2 years of completing the Master's course, Van holds a degree in the hope of finding a stable job soon. But difficulties once again slowed her down.
"I interviewed many companies and got rejected a lot. There were even companies that just read the application and they were rejected. I remember correctly I had to send my application to 50-60 different companies and received about 10 interview invitations but were also rejected for most. Only 2 job offers, one part-time and one company full-time."
Currently, Van is working full-time for an American luxury furniture and lighting company. After graduating, she also moved back to California to live with her boyfriend's family. Thanks to the spiritual and economic support, Van now has a stable life in the land of flowers.
She built a Youtube channel with more than 300 thousand followers, sharing about makeup and beauty methods for women. At the same time, Van also shoots clips of daily life in the US, considering this as a diary channel to save beautiful moments.
"My boyfriend's family is originally from Hue, so he is very gentle. My lover's mother only has 2 sons, so she really wants a daughter. When I moved here, the two of us were very close, making me feel somewhat comforted"Van said.
It has been 2 years that the hot girl has not been able to return to Vietnam due to the stressful epidemic situation. She still feels nostalgia for her family and hometown. Thao Van confided that she will soon return to Vietnam and plan to get married with her boyfriend in the near future.
Reference: Connector, Photo: FBNV

You are reading the article
Studying for a master's degree in the US, building a beauty youtube channel

at
Blogtuan.info
– Source:
Afamily.vn
– Read the original article
here