Having experienced a marriage breakdown and are currently single parents, both Mr. Vu Thanh Luan (34 years old) and Ms. Tran Thi Bich Hong (32 years old) both want to find themselves and their families. the mother's child, the father is still missing in the family.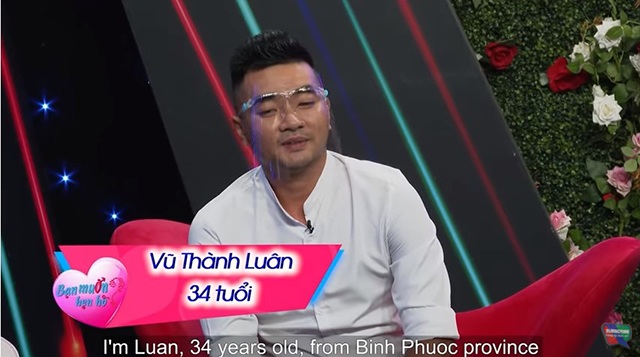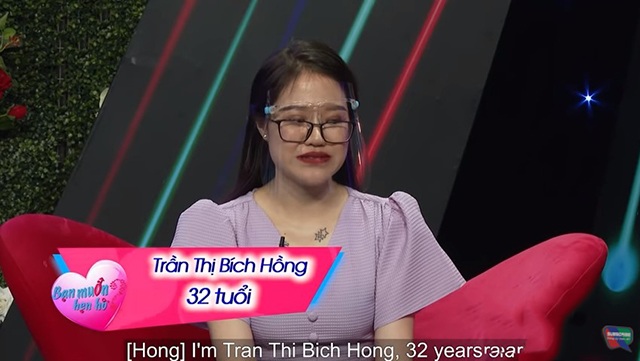 Thanh Luan and Bich Hong both missed a boat and both have children of their own, so they both want to find a suitable "piece".
Sharing his advantages, Luan considers himself to be a very responsible person to his family and often lets his wife keep money. However, he has the disadvantage that he is easily depressed when he encounters an event in life. In return, the customer service employee revealed that she is an honest person who always considers her husband's parents as her parents and lives a very fair life.
"I am fair in all relationships. I don't talk too much. I also don't like to poke around in other people's private lives." Bich Hong said. However, she has the disadvantage of not knowing how to cook and being difficult. Especially difficult with her husband and children.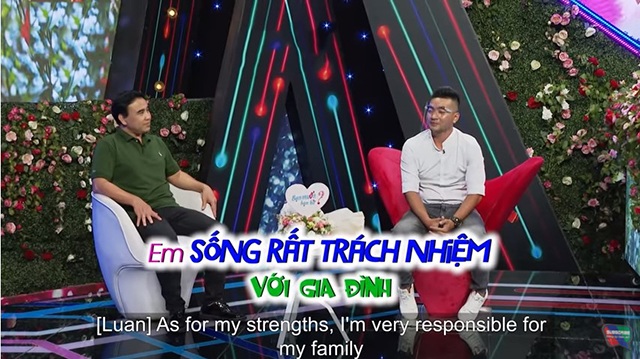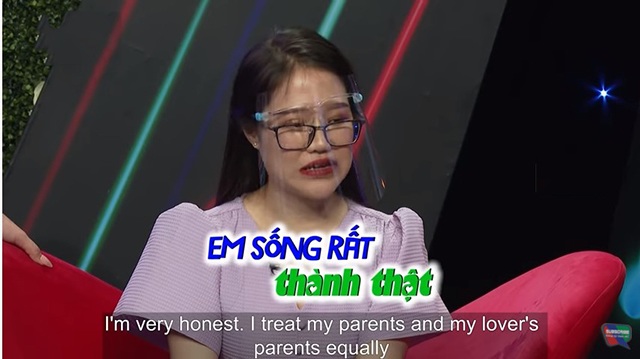 The couple has a lot in common in terms of personality and views on marriage.
Talking about his family situation, Luan shared that he and his wife have lived together for 6 years, with two beautiful sons. However, he said that it is possible that he and his ex-wife have lost their relationship, leading to a breakup."Warmth in my family is very important, so I never let coldness in my family. But sometimes I make mistakes that I don't even know myself."the father of two confided.
In contrast, Bich Hong broke up with her ex-husband for another reason: "I had a baby with my husband and was born in 2012. Only got married in 2013. During the marriage, my wife and I separated many times. But the peak time for me to decide to go to court is August 2020. The reason for the divorce is simply a lack of sharing."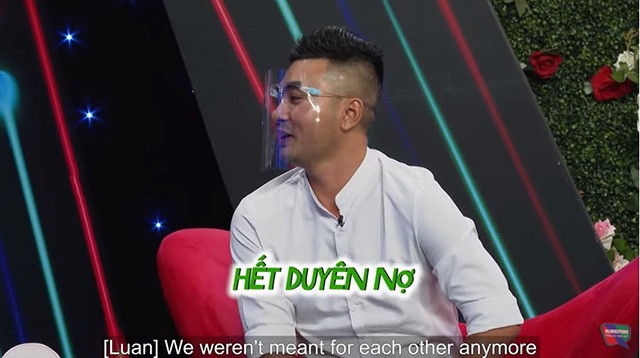 If Luan thinks that his previous marriage broke down due to the end of the predestined relationship…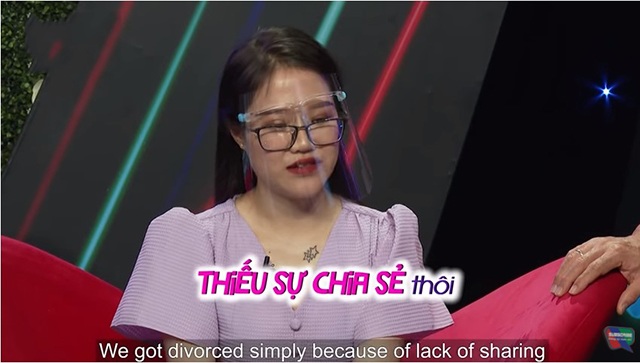 Bich Hong again stated that the reason for "missing a boat" was due to the lack of sharing between the couple.
Having missed a boat already, Bich Hong set very clear criteria for her future husband. She expressed: "First, I don't like talkative men. Second, I don't like ungrateful men. Third, I don't like dirty men."
When they met, Luan was confused when he gave flowers but "she" did not accept them, and asked to hide until they both pressed the dating button and then received each other's gifts. After that, he was even more confused when he saw that his future girlfriend was beautiful and has a strong personality, so he hesitated to ask "What do you think about me?" In response, Bich Hong said: "I am not one to judge others by just a few sentences or a few conversations. If you ask me now what do you think about me, I say no. But if you ask me what I think about your broken marriage, I'll say yes. I can't trust you, but I will trust your mother more."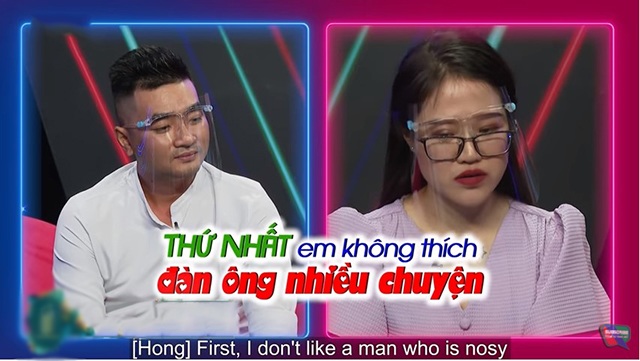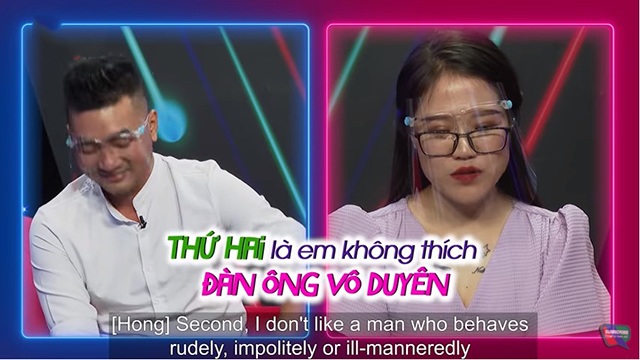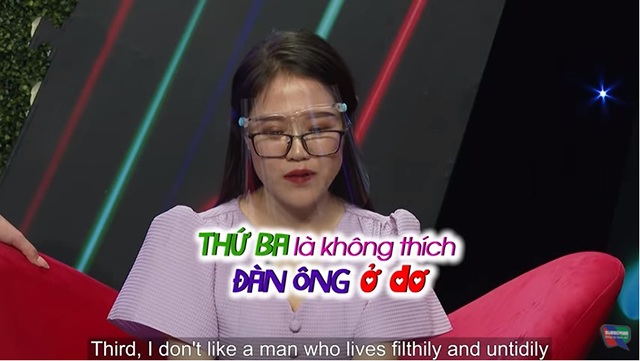 Bich Hong gives a clear and coherent "recruiting a husband" criteria.
Besides, the mother of one child also frankly shared her views on marriage. For her there are 3 most important things in a marriage. The first is to know how to share. The second is to listen and the third is to know how to change. And Bich Hong is very willing to do all three of these things, so if in the process of finding out, Luan has anything unsatisfied, just comment, the two will amend together. "If we love each other, we have to live for each other. If you love me as I love myself, I will love you as myself." she expressed.
In return, Luan shared that he is an introvert, family-oriented, so he is willing to share everything with his wife, from housework to taking care of children. However, he still prefers a woman who is "banh beo", who knows how to whine and caress her husband more than a strong wife. "I still like the woman with a bit of beo. Sometimes I have a personality, so strong, I can do anything, I can take care of everyone. But as a man, I just need a woman by my side to protect that woman." Luan confided.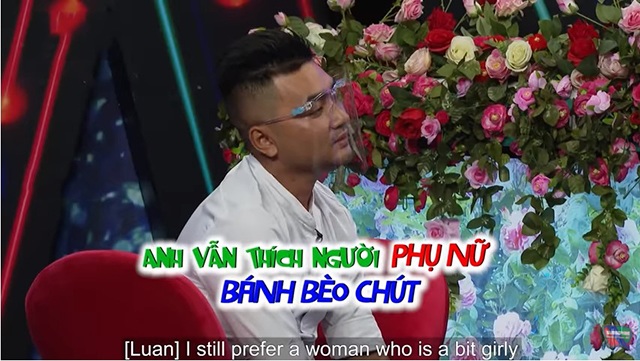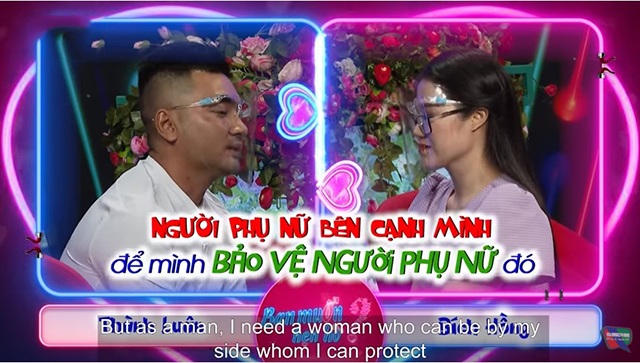 Seeing that his girlfriend is too tough and personality, Luan shared that he prefers a woman with banh beo because he wants to be the one to protect his wife.
After a short time talking together, both Luan and Bich Hong found in each other the harmony in their souls, and the couple's hearts were in harmony. MC Quyen Linh and Ngoc Lan also invited all 3 of the couple's babies to the stage to create a happy and happy home for 5 members.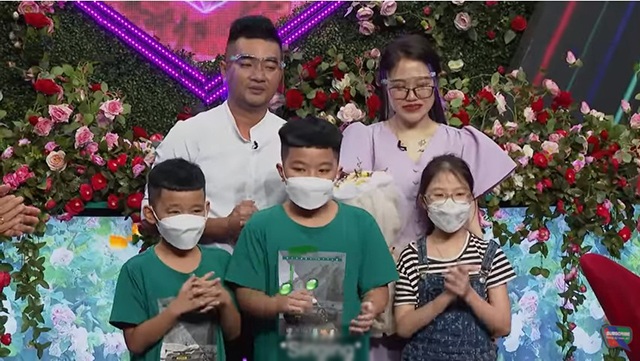 Now, Luan and Bich Hong are officially dating and together build a family "house of 5".
You are reading the article
Taking her daughter to find her father, single mother immediately met the rooster and the happy ending

at
Blogtuan.info
– Source:
Eva.vn
– Read the original article
here