Phim
Tang Tang Tri Trong Thuy almost got a divorce because of the harsh tycoon's wife?
There are 3 implicit rules in the marriage of "Tang Tang" Tri Trong Thuy and the famous female billionaire.
As a classic, Journey to the west 1986, after 36 years of release, still retains its charm, the private life of the cast is also of greater interest to the public.
Among them, it is impossible not to mention Tri Trong Thuy – who plays Tang Tang. The elegant appearance and honest acting helped the male star score 10 points in the public's eyes, suddenly becoming an A-list star.
When the peak of fame was opening the door, the actor suddenly announced his marriage to the famous female billionaire Tran Le Hoa and gave up acting.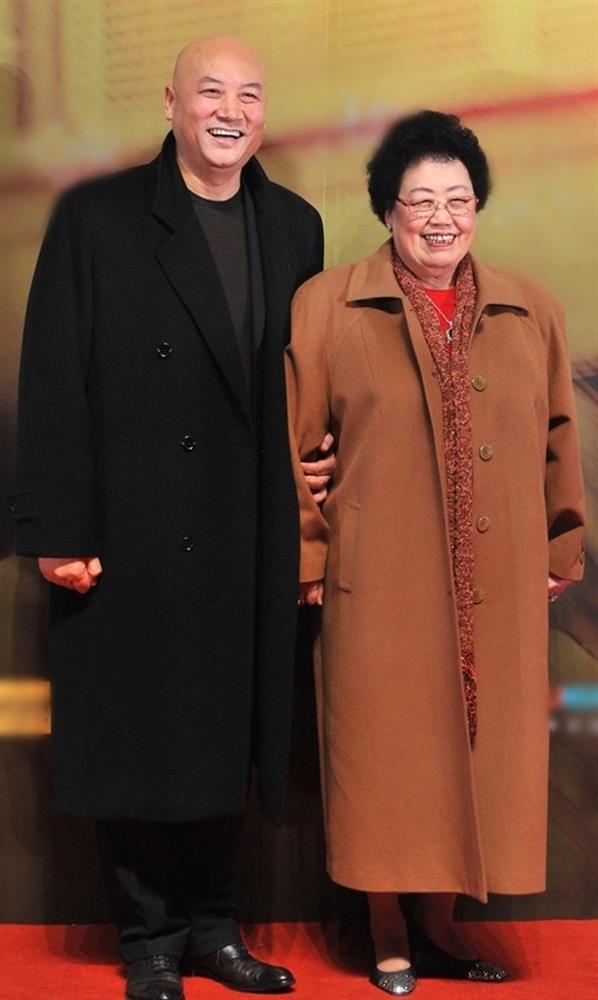 Tri Trong Thuy and his wife – billionaire Tran Le Hoa
At the new time together, Tri Trong Thuy and his 11-year-old wife faced a lot of gossip and irony because of the age and economic gap. Before this speculation, Tri Trong Thuy said: "We don't need to explain, time will prove everything".
That's right, after 32 years of living together, the two have never quarreled or disagreed.
To maintain that happiness, few people know that Tri Trong Thuy has always had to follow 3 rules set forth by Tran Le Hoa for more than 32 years, not to do anything wrong. That includes: talking, eating and sleeping.
Specifically, about talking, Tran Le Hoa stipulates that when talking, it is not allowed to interrupt.
Second, when eating must be elegant, keep the standards while eating; You have to wait until everyone is full to eat, no one can eat first.
It is not difficult for Trong Thuy to follow these two rules, but in the third rule, the actor somewhat complained and was not satisfied, but he still did it out of respect and love for his wife.
Accordingly, rule number 3 is stipulating that the sleeping position must be beautiful, not lying on the side but lying on the back, sleeping on the bed, one hand can be placed on the body, and the other hand can be placed on the bed.
It is difficult to guarantee that the body will not move after falling asleep. Therefore, there was a time when Tri Trong Thuy felt uncomfortable. However, thinking about the feelings of both of them is very deep, just because of such a small thing, the divorce is not worth it. Therefore, Tri Trong Thuy tries to readjust himself to be more in harmony with his wife.
Not only did he follow her rules, he also withdrew from the village entertainment to support his wife in business, always tolerant and take care of her anywhere, anytime.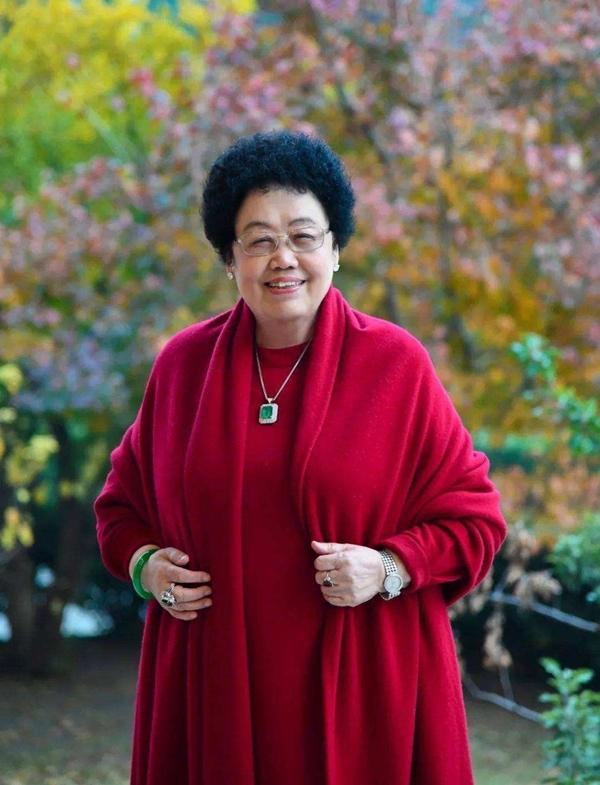 The rich famous wife of "Tang Tang" Tri Trong Thuy is still young and lucid at the age of 81
In addition, Tran Le Hoa still maintains the habit of getting up early every day, so Tri Trong Thuy also has to wake up at 7:00 am. Feeling the love of her husband, Ms. Tran Le Hoa also respects him very much.
Although she is an iron person in the market, she always finds a way to "please" Tri Trong Thuy. When she discovered that her husband had a special passion for sandalwood, Ms. Tran spent thousands of billions of dong to build the Sandalwood Museum for him.
Up to now, it has been more than 32 years, so the couple is married and has no children in common, the couple still maintains happiness. Talking about a long-term marriage, Tran Le Hoa believes that husband and wife must have mutual respect, she and Tri Trong Thuy have been married for 32 years and have never joked, and they both respect privacy and always use honorifics.
After getting married, Tri Trong Thuy often followed his wife closely in commercial activities instead of continuing to work movie.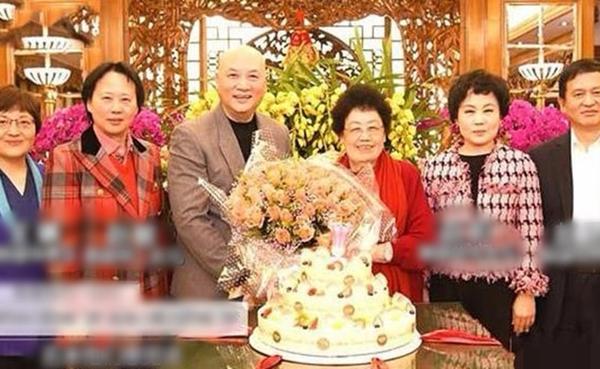 Tri Trong Thuy with his wife and 3 stepchildren, 1 adopted child by his wife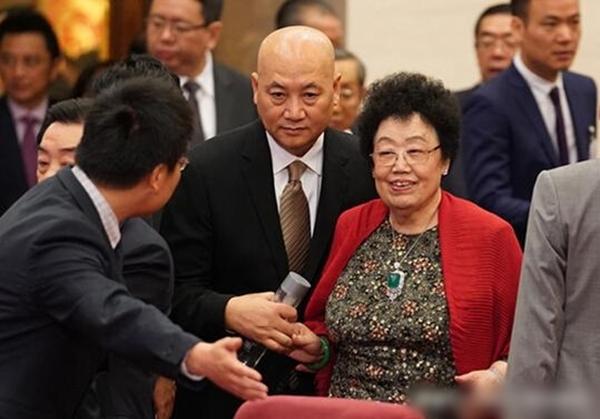 He always follows his wife everywhere
Regarding her husband's relationship with his family, Tran Le Hoa shared that 3 generations in the family are very harmonious, the grandchildren love their grandfather very much.
According to the statistics of Forbes, In 2019, Ms. Tran Le Hoa is the third richest businesswoman in China, with a fortune of nearly 5.8 billion USD.
Journal New Fortune announced the list of 500 richest people in China in 2020, and female billionaire Tran Le Hoa appeared in 57th position.
Currently, due to her advanced age, her business is entrusted to her children to manage. She also made a will leaving 4/5 of her huge fortune to her husband.
According to Dan Viet
You are reading the article
Tang Tang Tri Trong Thuy almost got a divorce because of the harsh tycoon's wife?

at
Blogtuan.info
– Source:
2sao.vn
– Read the original article
here