Thế Giới
The Russian-Ukrainian war through the diary of a Vietnamese woman part 24: The long trip from Germany to the Czech Republic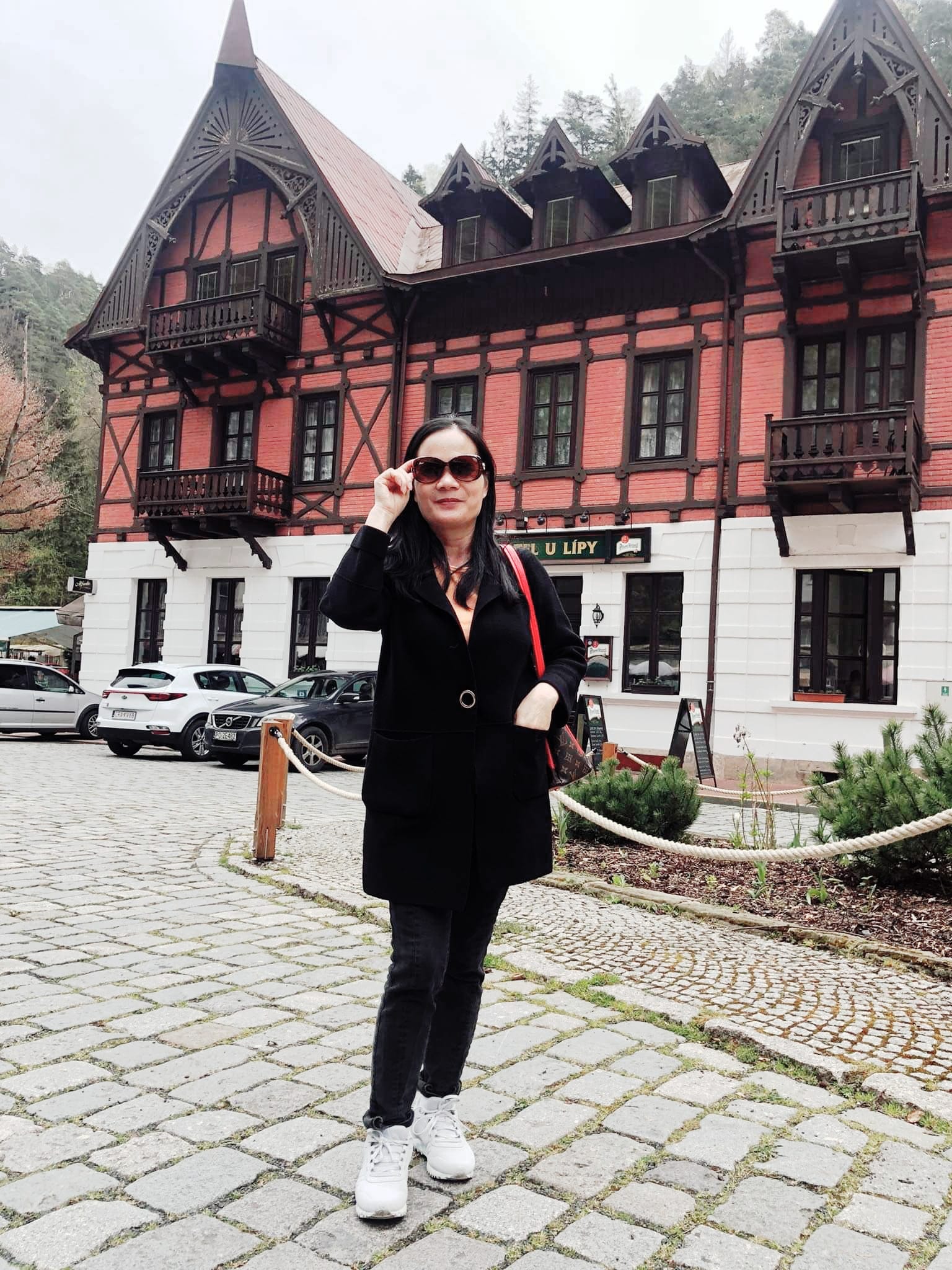 This is my third visit to the Czech Republic. Looking at the map, you will have to go almost the entire width of Germany. During this time, evacuees from the war in Ukraine were allowed to travel for free with certain limits, we were not allowed to take the direct express train to Dresden because the fares were very expensive. My brothers and I offered to pay for the ticket, but my wife and I decided to take a normal passenger train to experience.
If you take a passenger train, you will know how troublesome it is. If not for the help of passersby, will definitely get lost when changing trains. According to the schedule, we have to change trains 6 times, each time is at most 10 minutes, otherwise we will miss the train and have to wait for the next day to continue.
The subway to the train station from Dortmund is very long and under repair, it is difficult to find the tracks. We took the wrong exit and had to turn back a bit, luckily it was early. Finding the way out of the track, I was still wondering about waiting for my train, when I suddenly saw a girl who looked agile, so I approached and asked for directions. If you don't know the language, just point to the schedule printed on A4 paper by the station staff.
She asked, "Do you know German?" I shook my head. "Do you speak English?" I shyly replied, "very little". So I asked for directions with a few babbling words, confused between English and German, used Google translate when I was too confused, but understood each other very quickly. She was afraid that we would get lost, so she decided to put us on the train for one leg, move to the surface, change to another station and then down the track. The journey took her more than an hour.
I was too shy to ask "do you have time, I'm so sorry to disturb and affect your precious time". The girl wrote "it's okay, I'm free. I really want to help my grandparents as far as Dresden but I can't".
Waiting for about 15 minutes, I was able to ask about the girl's status. She said: "I am an Arab, this year 20 years old, majoring in nursing. Because of the war in Syria, I had to give up my dream of going to university and move here, I sympathize and share. War is the worst thing, I wish you good luck, pray for peace to come to Ukraine soon." I was very touched and wrote: "You are so young. You are a beautiful and very kind girl. I wish you a good husband, a happy family and a bright future…"
While talking, the girl got the phone, but thoughtfully hung up the ring and said, "I really want to take you for a while, but unfortunately I have work. Now I will find someone to help you go on." . She approached a girl waiting for the train and asked for our help. The Arab girl and I made friends on Facebook and chatted in Russian.
Just like that, on the long journey through many transfers, she always watched and worried about us until we reached Dresden to feel secure. Although we don't know German, we reached Dresden safely at 9pm with the help of passengers on train platforms and the effective help of Google translate Russian, English…
My sister-in-law and niece drove from Decin Czech Republic to pick up my husband and I. My sister and I hugged each other tightly to satisfy the nostalgia after 5 years of separation and my sister-in-law expressed her joy and happiness when she saw that we were safely out of the war. By the time I got home, it was more than 10 o'clock at night, my brother and his friends were still waiting for the meal, after washing their face, hands, and feet, they just sat at the table. We toast to this emotional reunion, thanking everyone for their concern, concern, and support during our evacuation from the war!
The next day, Saturday, we followed the couple to visit the border market.
This is a market built with its back against the cliff along both sides of the stream flowing from the heart of the mountain into a large river where boats pass by bustling, charming scenery. Every section has a small bridge across the stream to facilitate travel between the two banks. There are a lot of Vietnamese people doing business here. Those who are well off have large and beautiful shops with a wide variety of goods; Unlucky people sell at covered stalls, earning much less. Customers are mainly from border areas to travel and take advantage of shopping because of abundant items and reasonable prices. There are many beautiful restaurants and hotels to meet all the needs of customers who buy, sell and visit.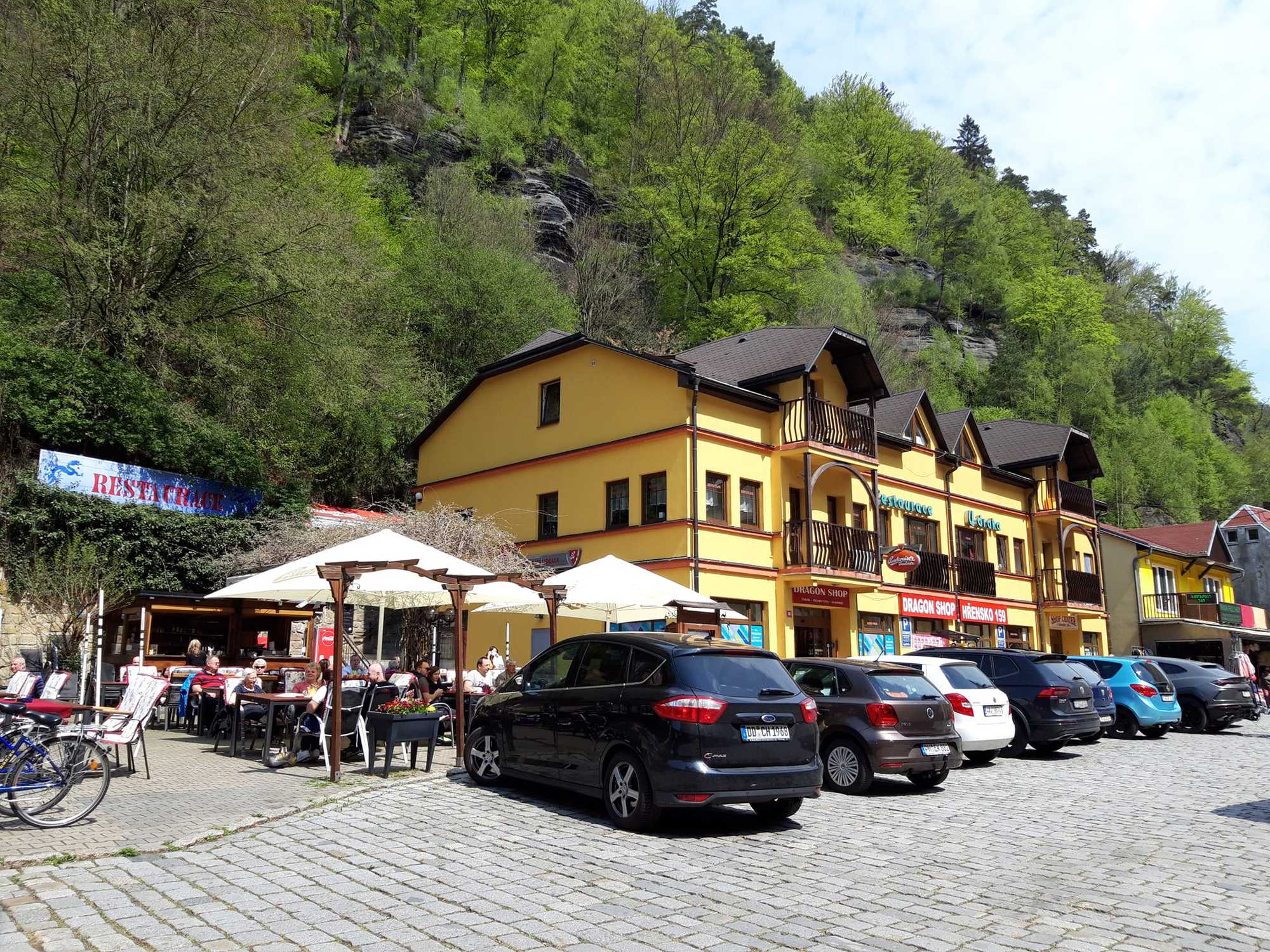 Talking to Vietnamese people at the market, I learned that most of them have been here for more than 20 years, some have been here for nearly 40 years. Everyone is interested in doing business, building a very well-off life, the children of the village, it is very happy for the Vietnamese people in this area.
On Sunday, May 1, we stayed at home to clean the garden for the children. Birds chirping, sunshine bright and cheerful. The garden is not very large, but it also has enough flowers and plants, a beautiful lawn, a barbecue and a small greenhouse where kitchen tools are stored, and a very large pot specializing in boiling banh chung. My sister-in-law told me, every New Year, she wraps cakes to give people to celebrate Tet. My brother and his wife have 2 children: The eldest son is in Vietnam taking care of his grandfather, the younger daughter is studying in grade 8 at Sec, they are all good at Vietnamese and the granddaughter also knows how to cook well and make different kinds of drinks. The dot for Vietnamese dishes is very good. Although their lives are not as affluent as many others, they are also peaceful and happy. We are very happy for you. Family love is the warmest, especially when we are in this situation, we feel very comforted.
On May 4, my brother took us to visit Prague.
At this time, when the sun is warm, "Horse Square" is bustling with tourists of all skin colors. The Square of St. Václav Vietnamese in Sec known as "The Square of the Horse" is a central part of Prague's history, a World Heritage Site.
This square extends straight down to "Chicken Square" as the Vietnamese call it. This is where the medieval Prague astronomical clock column (Chicken clock) was first installed in 1410, every hour the bell rings, the Saints appear in the windows and pay attention. Chickens jump out to greet visitors, after ringing the bells, they retreat to the tower. To the left of the Chicken Square are very beautiful towers, paved with ancient stones, a row of horse-drawn carriages ready to serve visitors.
Continue to go to Charles Bridge, which Vietnamese people used to call "Love Bridge". This is the oldest and most romantic bridge in Prague. Previously, on the bridge were locks piled up over the years, the city government had to order to cut down the locks, leaving only a few symbols for fear of the bridge collapsing. Visitors are engrossed in watching the calm river surface, the beautiful scenery on both sides of the river and the overflowing dam rising above the white river… I remember the first time I came here in January 2017, when it was still very cold. The flocks of swans and mallards perched, flying on the surface of the water; Colorful parrots on the bridge are ready to take pictures with visitors…
Nostalgic farewell to Prague Central Square after walking on the stone steps of the Museum, we headed to SaPa Trade Center, where Vietnamese people gathered to do business. Full of services such as in Vietnamese markets, signs in Vietnamese, bustling restaurants, and the highlight of the market is Linh Nghiem Pagoda, where the spirituality of Vietnamese people is sent. Vietnamese people from all over the world diligently do business, trade and make a living here. Lots of successful people. Although due to the recessionary effects of the pandemic, plus the war in Ukraine upsetting the lives of Europe, people still hold on, hoping for a brighter tomorrow…
You are reading the article
The Russian-Ukrainian war through the diary of a Vietnamese woman part 24: The long trip from Germany to the Czech Republic

at
Blogtuan.info
– Source:
danviet.vn
– Read the original article
here