Life Style
Xã Hội
The young man jumped from the Chanh bridge to commit suicide in the middle of the night
Unusual phone call in the night
Late at night on May 9, at Chanh bridge, in Ninh Giang town, Ninh Giang district (Hai Duong), a heartbreaking incident happened when a young man TTMC (SN 2002), lived in Da Nghi village, Nghia An commune. (same district of Ninh Giang) ride a motorbike from his house to the bridge.
When approaching the middle of the Chanh bridge, at 23:51, Mr. C. suddenly jumped into the Luoc River and the whole image was recorded by the camera of a household living nearby. Until 2pm this afternoon (May 11), the unlucky young man had not been found.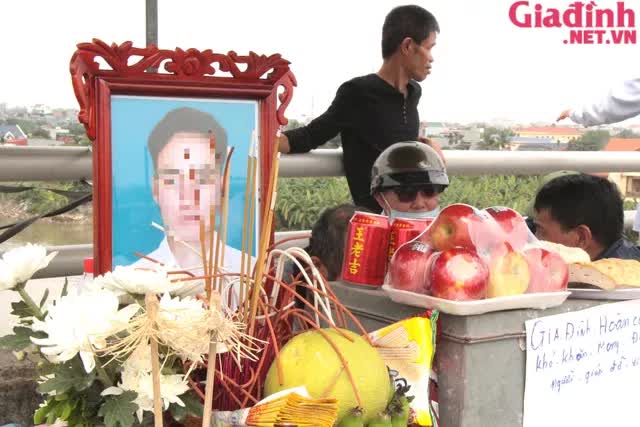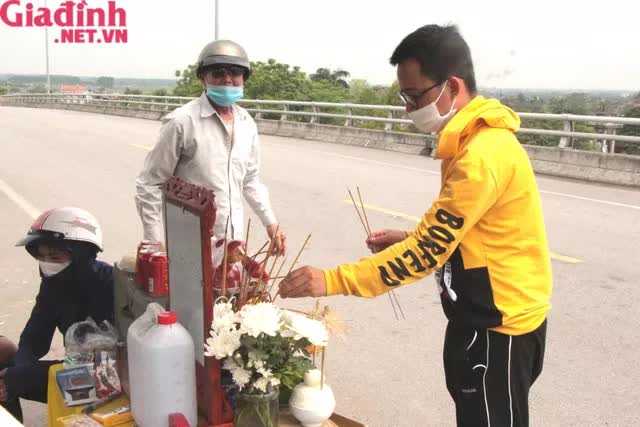 As noted by the Reporter of Health and Life Newspaper at Chanh Bridge this afternoon, when many family members of the victim and people were watching the search for Mr. C. in the Luoc River. Right from yesterday afternoon, the family set up a makeshift altar, with a photo of Mr. C. at the position where the young man jumped into the river and burned incense to pray.
Sitting next to the photo of the ill-fated youngest son, Mr. Ta Van Truong and Mrs. Nguyen Thi Lien burst into tears every time someone passed by to ask and encourage them. Seeing that scene, everyone was heartbroken, saddened and sympathized with the unfortunate fate as well as the poor couple's situation.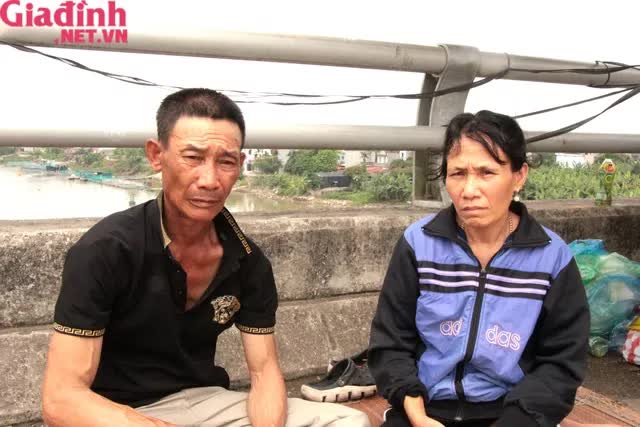 Turning his sad eyes towards the Luoc River, Truong still did not understand why his youngest son acted so foolishly. Meanwhile, before the incident, his son was normal, there was no conflict with anyone as well as loudly with his relatives…
According to him, on May 8, Mr. C. went to work for the first time at the company near his home. In the evening, his son was happy and talked to his family about work. The next morning (May 9), before going to work, Mr. C. told Mr. Truong and his wife that he would work overtime and come home late today. However, by the afternoon of the same day, he saw his son coming home.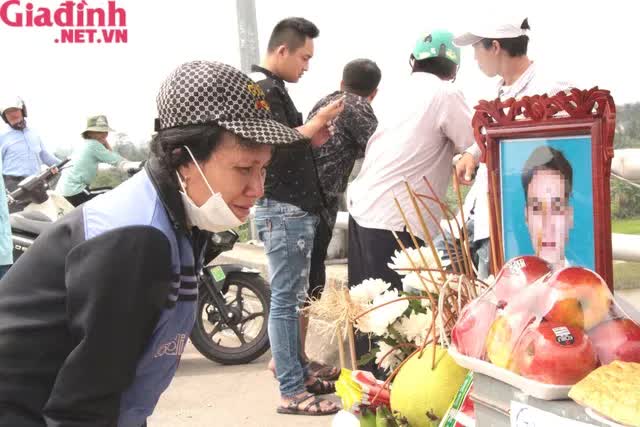 Following her husband, Mrs. Lien (Mr C's biological mother). said: "Normally, after having dinner, boys will clean up the mats and pots, but that day is different. When finished, he asked me to ask for 20 thousand to fill up the motorbike, ask me to clean up and help him. please go play.
At about 10 pm, he went home and went to bed, covered himself with blankets, and played on the phone. At about 23 o'clock at night, when the whole family was asleep, he got up and told me to go out to have a little business and then return immediately. Hearing her say that, I refused to let her go because she had never been out this late at night.
When he took his motorbike to the gate, I noticed that he was going towards the highway, not into the village. At this time, my husband and I were impatient and my instincts told me that something was wrong, so I called my two sleeping sons to find you."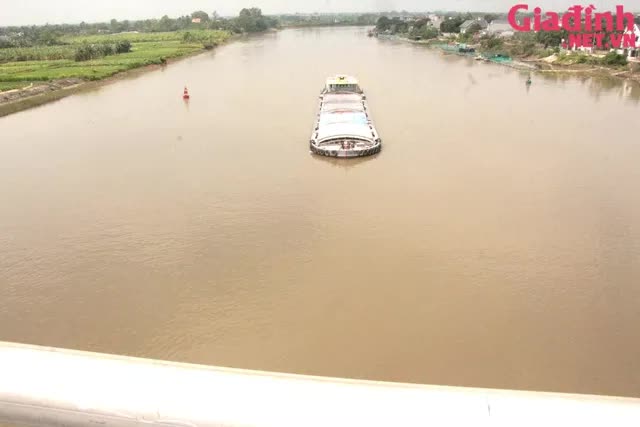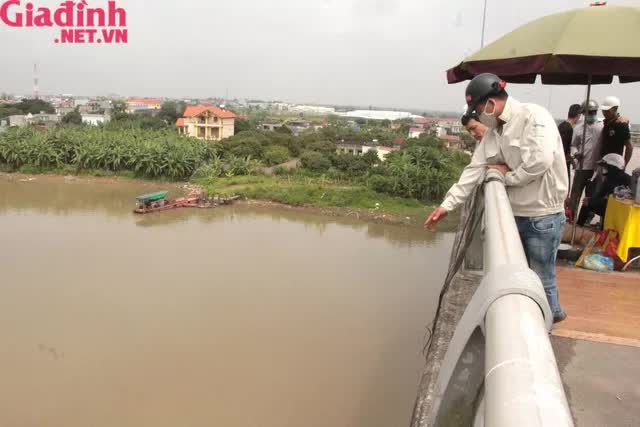 After more than an hour of searching, they couldn't find it, when the two brothers returned, Ms. Lien and her husband received a call from their third son, who was working in Quang Ninh. During a short conversation, the family learned that after leaving home for a while, Mr. C. had called his brother in Quang Ninh and told him to meet his eldest grandchild (the third brother's biological son). However, his brother's son went home that day, so he couldn't meet him.
Ms. Bui Thi Thao (C.'s sister-in-law) confided: "Normally, my brother-in-law rarely talks or calls my wife and I, so it was late at night on May 9 when I received his phone call. and told him to see him, my wife and I felt a strange premonition, insecurity.
Right after that, my wife and I called our mother in the countryside to ask how the youngest uncle was. But when I called back, I found out that C. had left the house before and could not find her whereabouts and could not be contacted. At about 2:00 am on May 10, after finding the youngest uncle's motorbike at Chanh Bridge, the family called to notify me and at that time, my wife and I took the car from Quang Ninh to our hometown."
The family is poor, can't afford to find his son's body
Burning incense sticks on the temporary table at the Chanh bridge of the ill-fated son, Mrs. Lien cried and called out his name in vain. Since receiving the news that Mr. C. jumped into the Luoc River until now, she and her husband have cried without tears and are often present at this bridge to look forward to the news, even though she knows that glimmer of hope is unlikely to happen. out. She just hoped that, if her youngest son died, the body would be found soon and found sooner, the cost of the search would be reduced that day.
According to relatives of the young man, more than 2 years ago, Mr. C. unfortunately had a serious accident in Vinh Phuc province. On that day, Mr. Truong's family was already in dire straits and poverty, but before his son's life, the couple borrowed more than 200 million VND everywhere to treat it, but so far, Mr. C.'s wound has not healed yet. sure.
After that accident, Mr. C.'s personality changed completely. In the past, he was often talkative, gentle, or confided in his relatives, but for the past 2 years, Mr. Truong's youngest son is quiet, sometimes irritable, and the family thinks that his son may be depressed…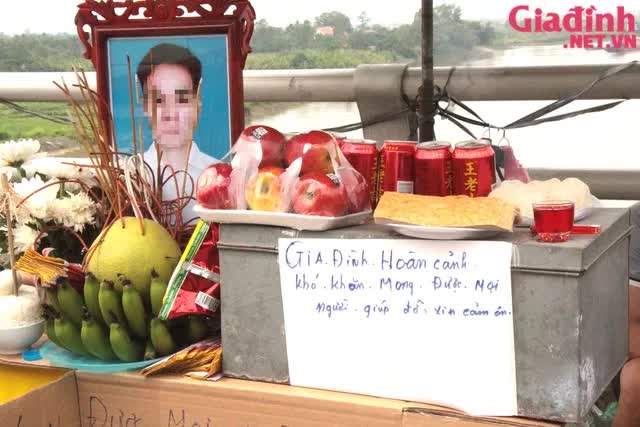 Mr. Truong said in tears: "The family's difficult situation is known to the whole village and the whole commune. My husband and I are in poor health, while the loan amount is to treat our youngest son who has been in trouble for 2 years. When I learned that my son jumped into the Luoc River, many people told the family to hire divers and fishing boats to search, but my wife and I had to accept it because we did not have money to rent and the search costs were high.
The loss of a son is already a pain, knowing that he is currently lying in the Luoc River with no way to find it, my family is even more saddened. But knowing how to do it because it is not possible to dig out tens of millions of people to hire people to search. If my child lives wisely and dies, I hope his body will soon emerge so that his family can take him home for burial…".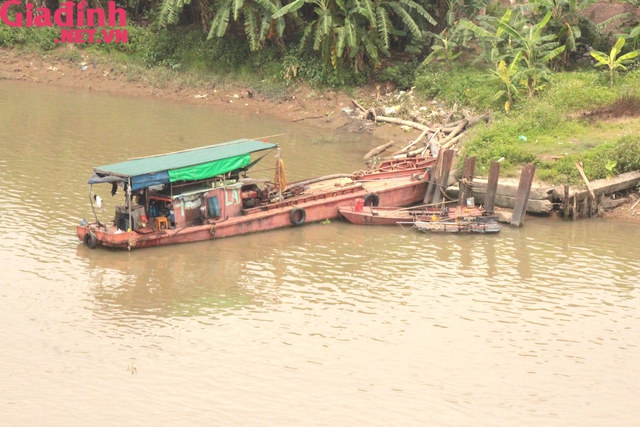 Even in the morning, after searching for Mr. C.'s whereabouts were not found, everyone discussed hiring workers to find the body, but Mr. Truong's family's situation was difficult and he could not afford to pay.
Seeing the difficult family situation, some people set up a charity box next to the photo and the temporary altar of the young man right on the Chanh bridge. People hope that anyone who passes here or knows the news will support and help Mr. Truong's family to have money to hire someone to find his son's body as well as take care of the aftermath and bury Mr. C.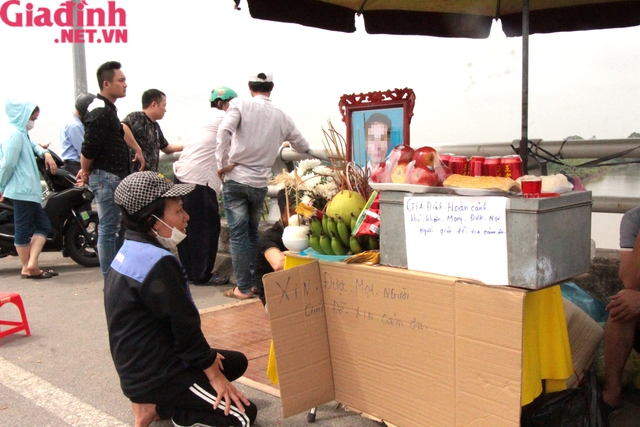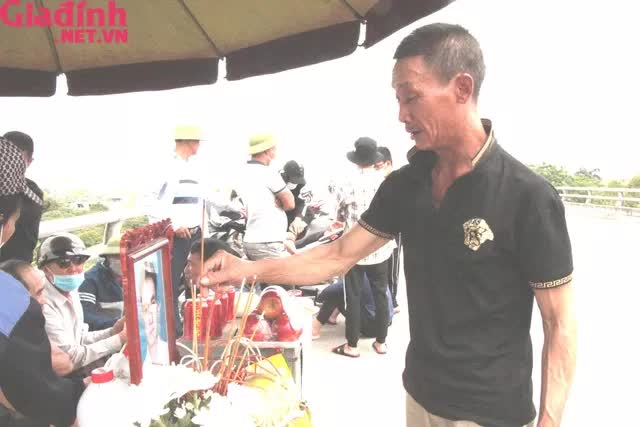 Talking to PV of Health and Life Newspaper, Mr. Luu Van Gia – Secretary of the Party cell cum Head of Da Nghi village (where Mr. C. lives) said that there has never been a painful incident in the locality so far. heart like this. Therefore, when understanding the incident, the village government reported to the leader of Nghia An Commune People's Committee and until 2pm this afternoon, Mr. C's body had not been found.
"The family situation of Mr. C. is difficult and everyone knows that. I hope the villagers and everyone who can afford it, please help Mr. Truong and his wife so that the family can have more money to hire someone to find Mr. C's body. …", Mr. Gia said.
You are reading the article
The young man jumped from the Chanh bridge to commit suicide in the middle of the night

at
Blogtuan.info
– Source:
Kenh14.Vn
– Read the original article
here