Du Lịch
Traveling to Saudi Arabia with the mysterious and seductive "Red Sea Bride" highlight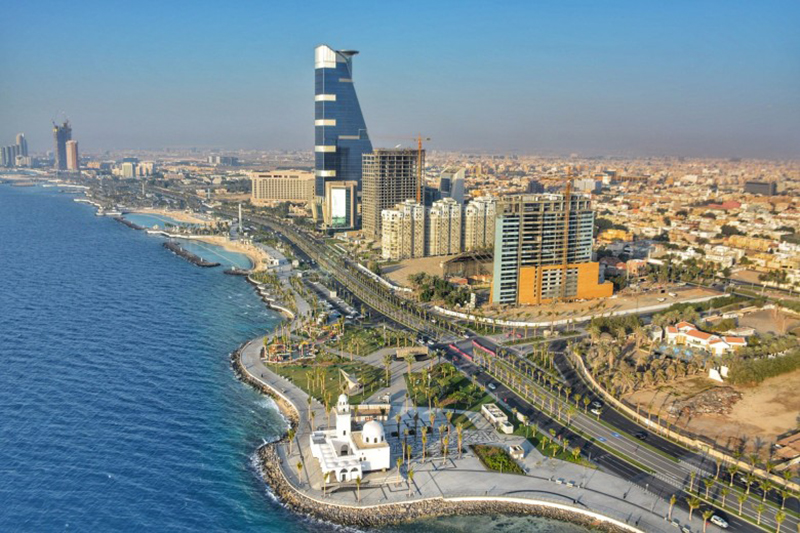 "Red Sea Bride" Jeddah is a great destination for tourists – home to both resorts and historic sites. (Image: Getty)
Charming "Red Sea Bride" Jeddah and mysterious "labyrinth" Al-Balad
Known as the "Red Sea Bride", Jeddah is the second largest city after the Saudi capital Riyadh. "Red Sea Bride" Jeddah is located on the coast of the Red Sea west of Mecca, famous for its unique architecture and thousands of years of history.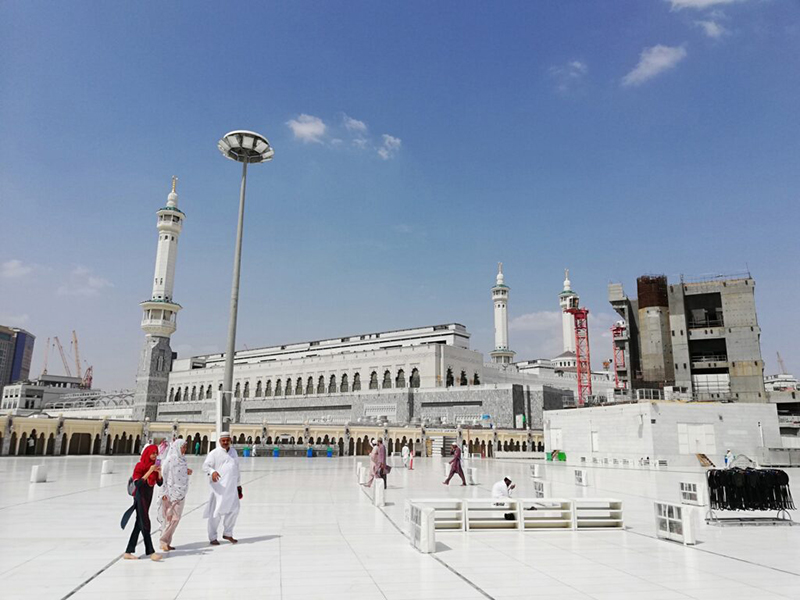 Ahead of one of the busiest travel times expected from early July, Saudi Arabia further eases restrictions to attract more vaccinated tourists. (Photo: americantravelblogger)
According to legend, Jeddah was chosen by Eve (Eve) as a place to live after Adam and Eve (the original pair of human ancestors) came to Earth. The Mother of Humanity Eve was later buried in a tomb in central Jeddah.
Members of the Quda'a tribe – the natives of modern-day Yemen – are believed to have been the first permanent residents of Jeddah from around 522 BC. Jeddah then gradually developed into the thriving port city it is today.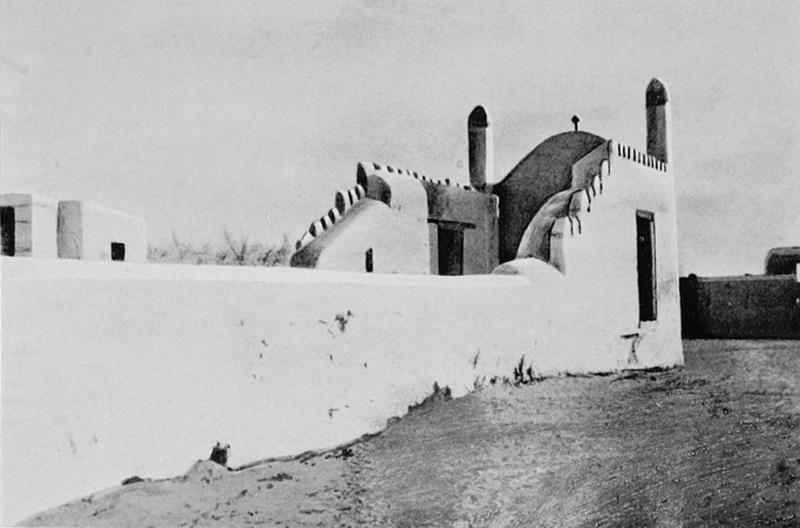 The place according to legend is said to be Eva's grave (1913). (Photo: najrantours)
Old Jeddah (Arabic called Al-Balad, meaning Town) is a historical part of Jeddah. Founded in the 7th century, the old town has a mysterious and enchanting look with unique architecture and a "maze" of traditional markets filled with the aroma of countless spices, and vibrant colors. of goods, gold and silver…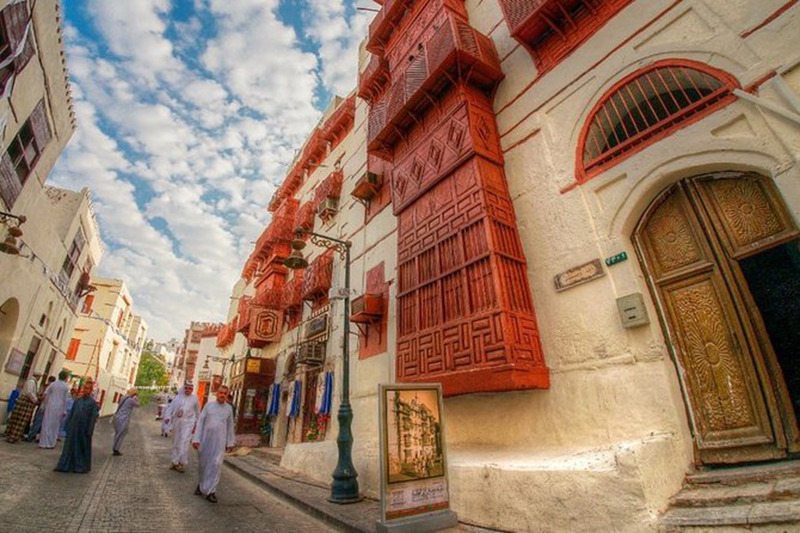 Tourists visit Old Jeddah (Al-Balad), with its traditional Red Sea coral stone buildings, decorated with box-style balconies. (Photo: najrantours)
Over time, Old Jeddah (Al-Balad) was developed into the official seaport for both Mecca and Medina, welcoming millions of Muslim pilgrims to Saudi Arabia by sea each year.
The most unique feature of Old Jeddah (Al-Balad) are the coral stone buildings with whitewashed facades, with their eye-catching colorful Indian teak box-style balconies. are the Mashrabiyyahs. The wooden balcony panels are cut into grids called Roshans (open windows), through which Saudi women can sit and watch the street without being seen by anyone.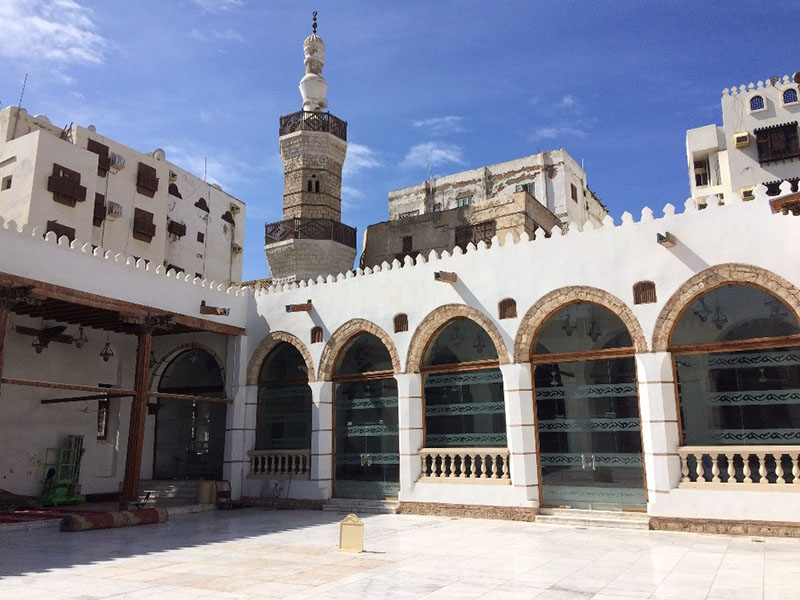 The unique ancient Al-Shafi'I church in the Old Jeddah (Al-Balad) old town is made of sea mud, bricks, stones and wood. (Photo: Arab Weekly)
Of the many mosques throughout the "Red Sea Bride" Jeddah, the most famous is the floating one located at the northern tip of the city's waterfront. But the old Al-Shafi'I Church is more special.
Fascinating tour that uncovers the secret of Al-Balad's appearance after restoration
Today "Red Sea Bride" Jeddah is a well-developed tourist destination with interesting tours along the Red Sea coast. Its prime location helped Jeddah quickly develop into one of Saudi Arabia's main holiday destinations, featuring skyscrapers and lavish beachfront hotels.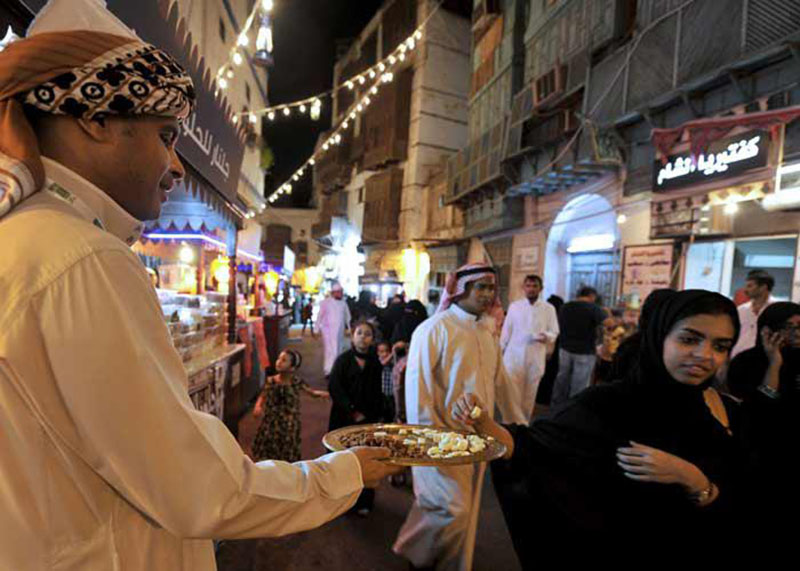 An open-air market brings new life to the old town of Old Jeddah (Al-Balad). (Photo: Arab Weekly)
However, the old town of Old Jeddah (Al-Balad) continues to preserve the traditional tower house architecture with its unique Red Sea coral structure, and enchanting atmosphere – which is most evident in the buildings. Souqs (traditional markets) with charming little shops selling everything from spices, Arabic dates, honey to souvenirs, textiles, gold and silverware…
After the sun went down, the heat and humidity subsided, the Souqs "wake up" and were bustling with the increasing flow of people. Strolling through the narrow alleys like a "maze", tourists and pilgrims alike are enthralled as if they were lost in a strange land filled with scents and vibrant colors.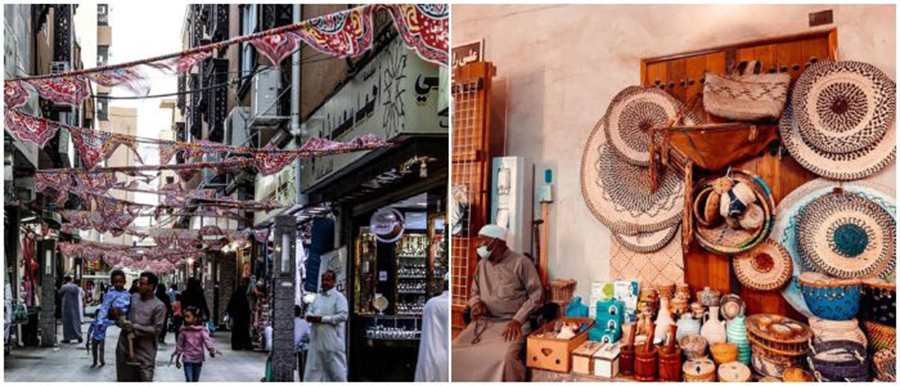 The "maze" of Souqs (traditional markets) of Old Jeddah (Al-Balad) is very attractive to tourists and pilgrims. (Photo: lovin.co)
Saudi Arabia is having big plans to develop large-scale tourism, starting with "Red Sea Bride" Jeddah. Specifically part of the Vision 2030 plan involves the restoration of Old Jeddah (Al-Balad).
So before one of Saudi Arabia's busiest times for tourism, from the beginning of July, the Middle Eastern country has further relaxed its Covid-19 prevention restrictions to attract more tourists who have been vaccinated. vaccines.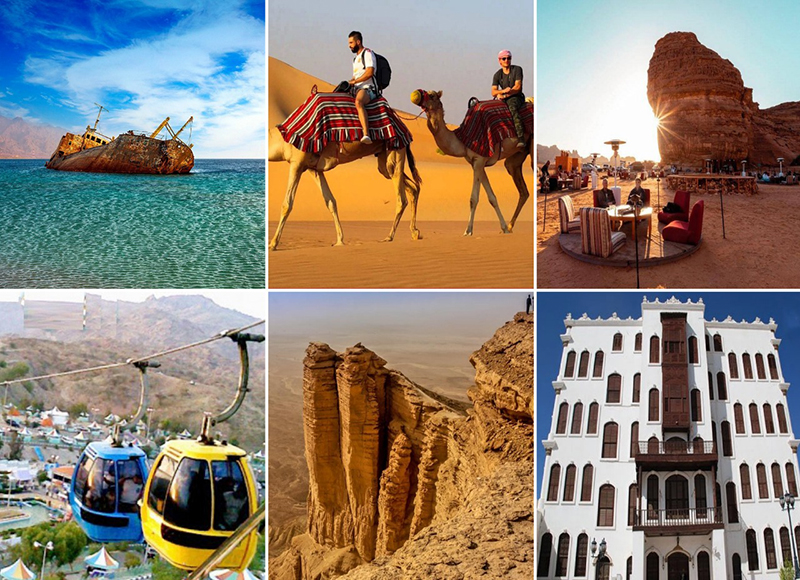 Currently, tourists flying to Saudi Arabia do not need to do a PCR test before departure or a quick test upon entry, nor do they need to wear masks in outdoor public places… (Photo: rnbspecialtours)
Therefore, this time is said to be very convenient for tourists to Saudi Arabia. The tours that are currently most attractive are to experience and discover the secret that is still being hidden about the restored appearance of Old Jeddah (Al-Balad), when not too many people go on vacation and pilgrimage.
You are reading the article
Traveling to Saudi Arabia with the mysterious and seductive "Red Sea Bride" highlight

at
Blogtuan.info
– Source:
danviet.vn
– Read the original article
here