DNA test was born to help prove the blood relationship between parents and children with 99% accuracy. This helps many families reunite, quickly find their loved ones. However, there are also cases where parents and children have to take a DNA test even though everyone can see that the child is their own. This method serves to complete legal procedures, but not everyone knows.
That is the case with the family of hot female MC Phuong Mai. Accordingly, MC Phuong Mai married her Polish husband Marcin – the director of a corporation in the financial consulting industry in 2019 and has a lovely son, Dinosaur. However, when she went to make a birth certificate for her son, she was required to have him take a DNA test.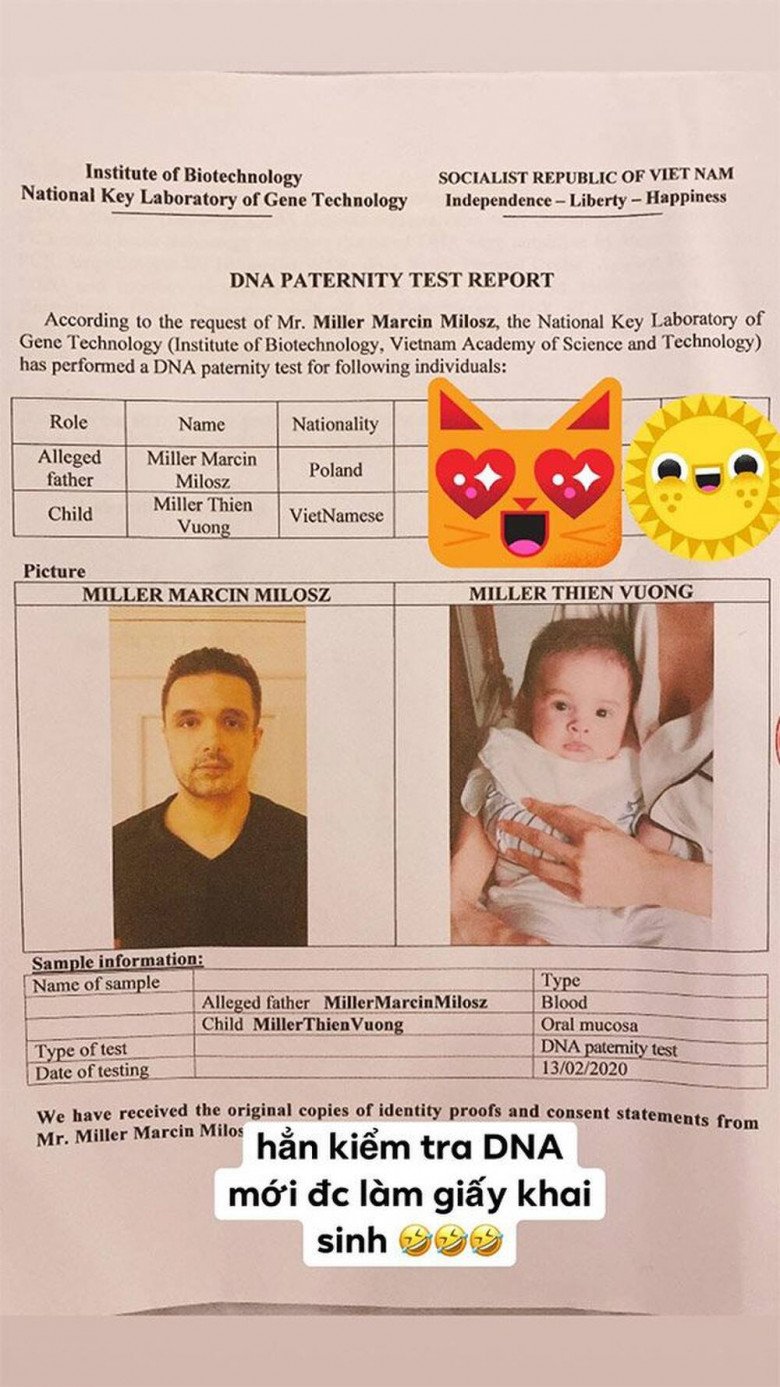 Phuong Mai herself did not know about this and expressed concern. However, she is still willing to spend 4.5 million dong to conduct the test. Finally, when she understood the problem, the female MC happily shared: "Because the couple makes a birth certificate for their child while they have not yet registered their marriage, when making a birth certificate, the district requires a DNA test certificate."And that's also what happened more than 2 years ago, when the baby Dinosaur was only 1-2 months old.
Currently, Phuong Mai's baby boy is more than 2 years old, more and more handsome and lovely. Dinosaur inherits the hybrid beauty from both parents with outstanding tall stature, white skin, blond hair, big round eyes, high nose bridge and a face exactly like his father. Baby is an obedient, intelligent and obedient child.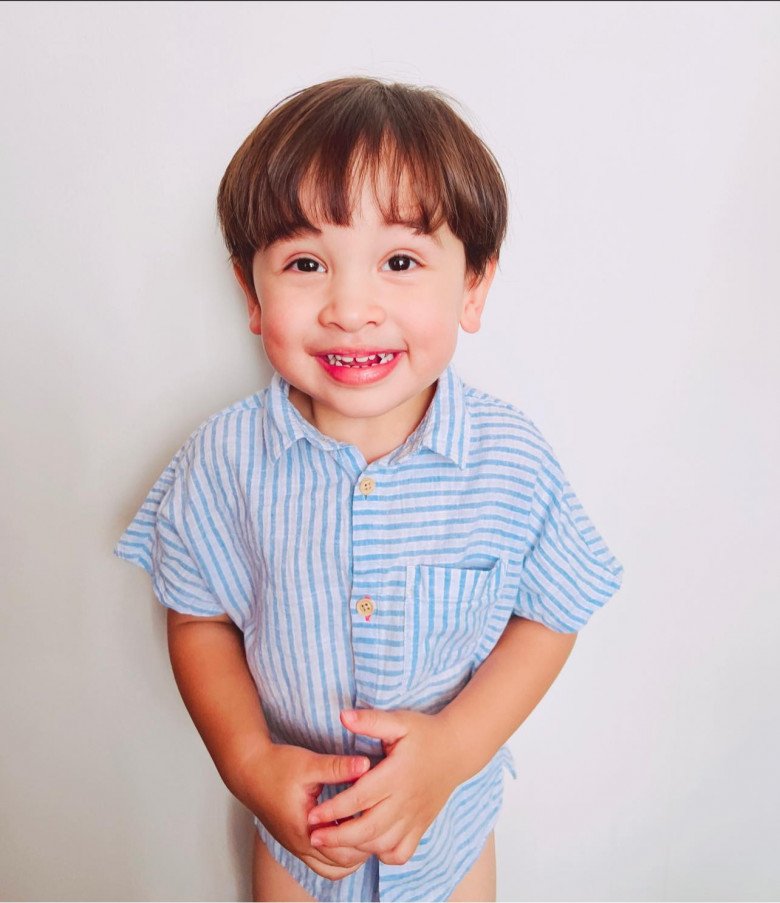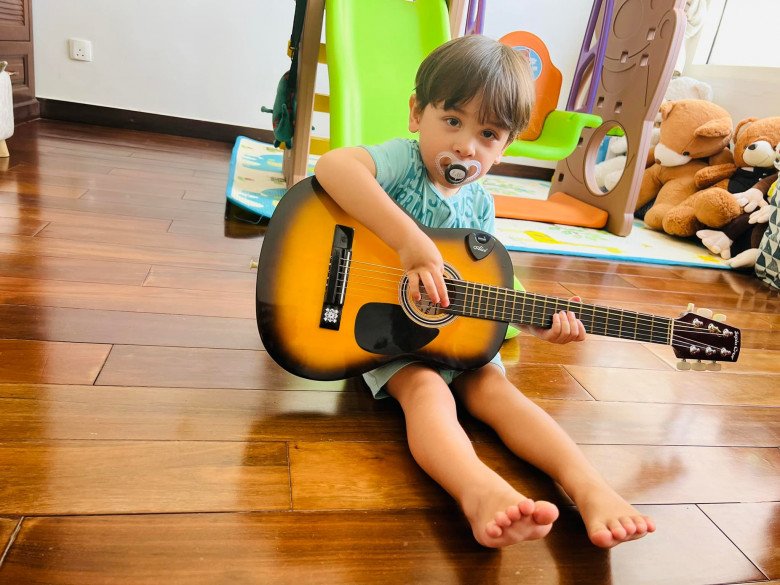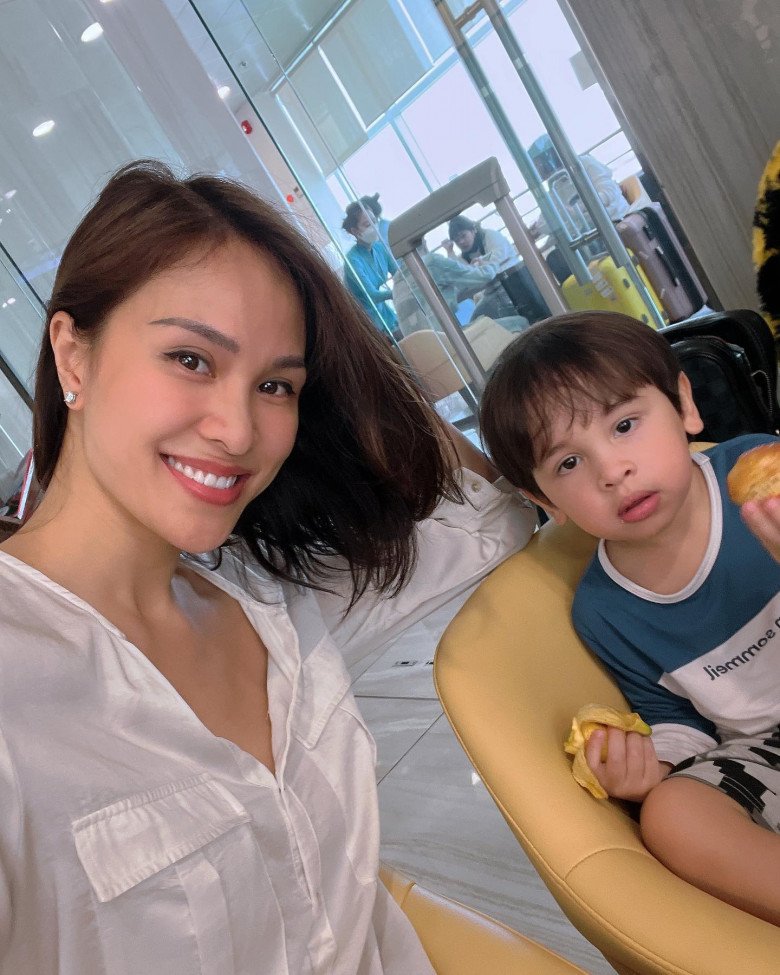 However, there was a time when Dinosaur was slower to speak than its peers. The female MC said that the boy, when he was almost 2 years old, knew how to call "papa", "mama". Children living in a multilingual environment should encounter such a situation. However, mothers are not too worried but let their children develop naturally, without interfering or forcing them. "All I do is talk regularly and teach my children independent habits such as washing their hands, eating with a fork, opening the refrigerator by themselves, storing the bottle, putting on their shoes… The baby also sleeps in a separate room with the nanny. so my wife and I can comfortably go to work or even work for a few days without worrying that the baby will cry because of the lack of breath of his parents." she shared.
In addition, Phuong Mai also has a natural parenting direction, she is comfortable for her children to interact with animals and she also loves it.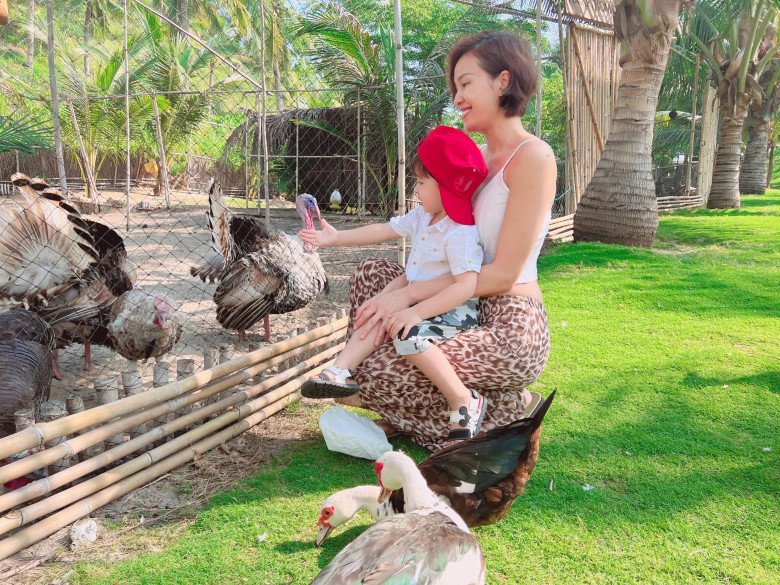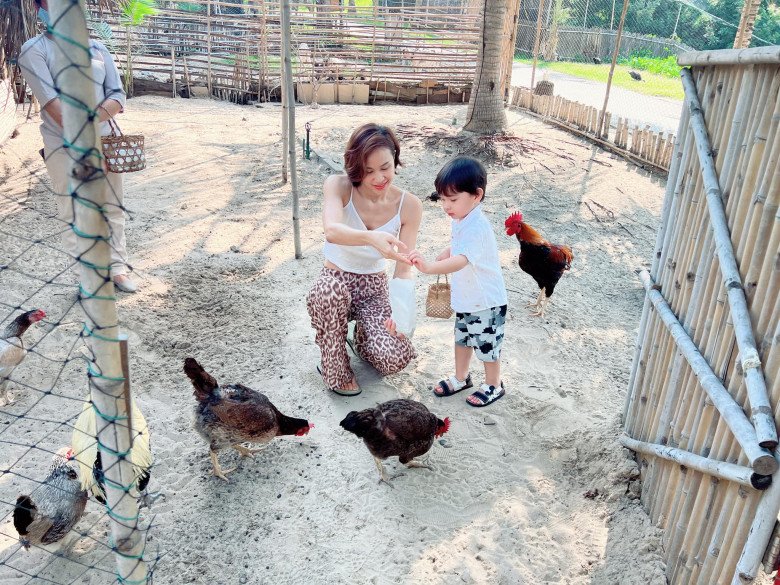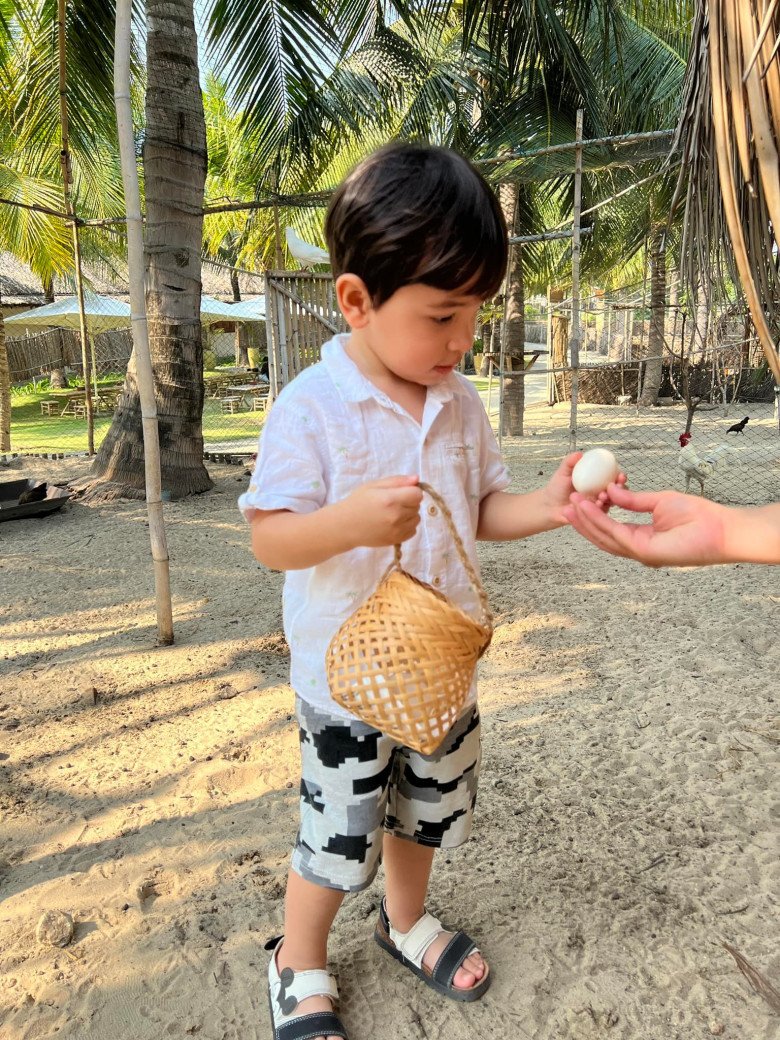 However, she also has an opinion: "I want her to eat vegetables, I don't want her to meet people she doesn't like… With husbands, it's different, they think boys should be released so they can meet people. I know I'm a bit too much, stubborn, difficult to control and not flexible in life."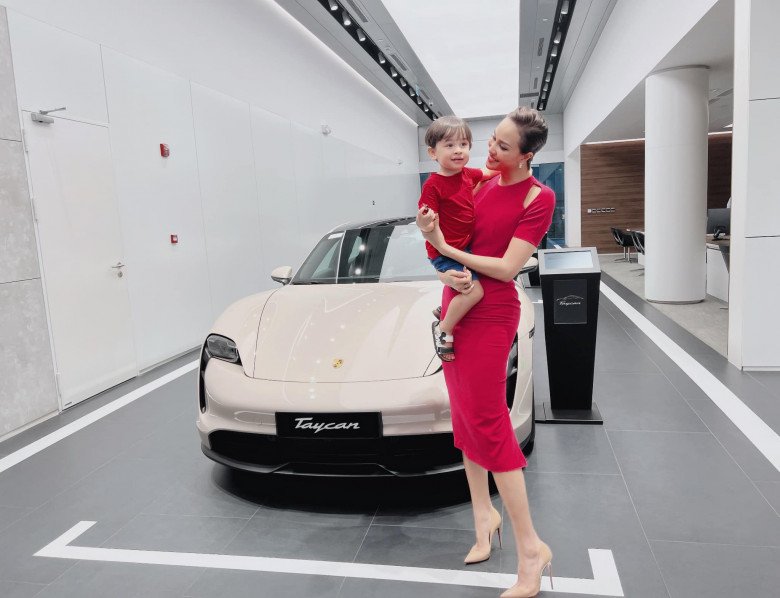 Phuong Mai's husband always accompanies his wife in the process of raising children. Therefore, the two cannot avoid disagreements. At such times, the foreign husband advised Phuong Mai to go to sleep, and he would focus on taking care of the baby. As for Dinosaur, every time he sees his parents angry at each other, he will be the one to connect and help reconcile.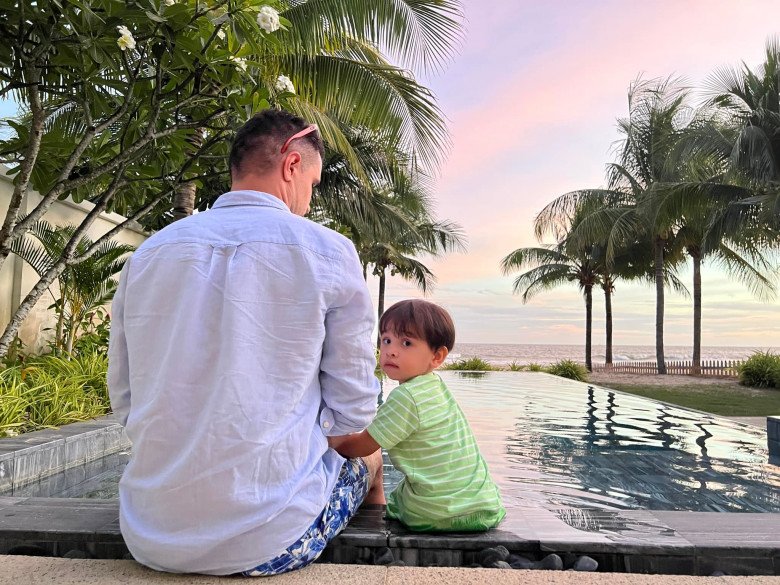 The hot female MC thinks that a son's childhood passes very quickly, so parents need to take advantage of time to spend with their children. Therefore, she and her husband always try to have free time to play with their children, study together with them to have great memories.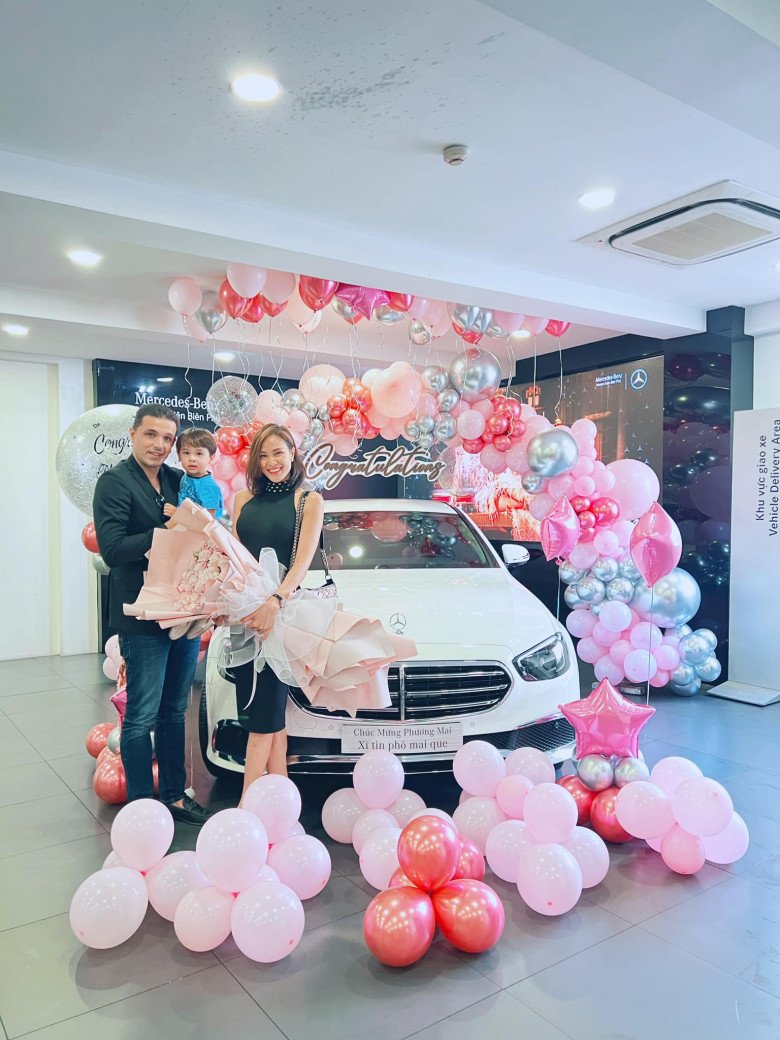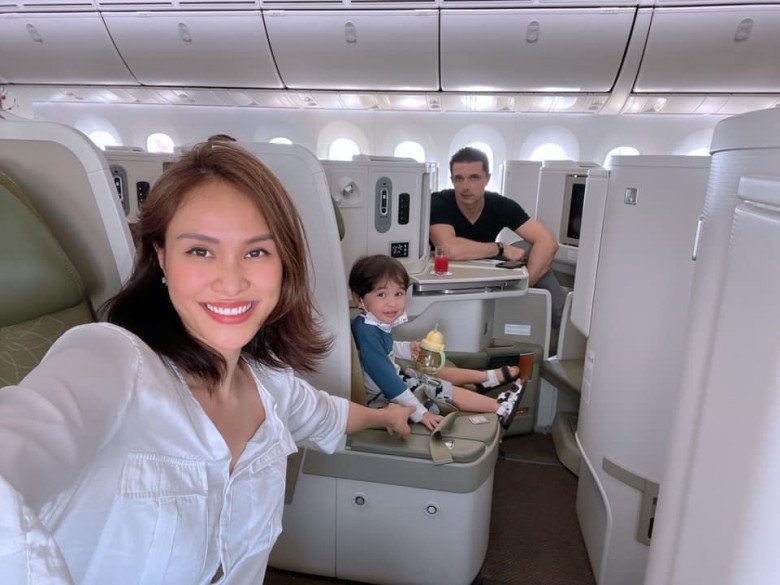 You are reading the article
Vietnamese beauties who gave birth to a Western-born child had to do a DNA test, the child is now lovely, just like his father

at
Blogtuan.info
– Source:
Eva.vn
– Read the original article
here