Khỏe - Đẹp
Vietnamese youth and the trend of "trendy" healthy drinks
Young people today have gradually said goodbye to a liberal diet and started to pursue a healthy lifestyle. Instead of choosing complicated ways, they have simply caught up with the convenient Number 1 Soya Calcium bottled drink.
Not only meeting nutritional needs every day, this drink also creates a new trend with a youthful, dynamic and personality appearance.
Generation Y or Gen Z is known to be one of the fastest-growing target groups, updating the trends of the times. It is undeniable that any trend initiated by young people will have a certain attractiveness and appeal. This has been clearly demonstrated through healthy drinks – a trend that is very trending among young Vietnamese today.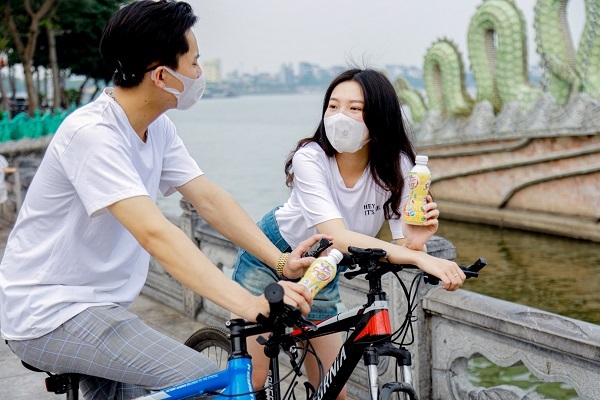 "Green living – healthy eating" is a trend pursued by young people.
It is not difficult to realize that the familiar stops of young Vietnamese people are milk tea shops and snacks that satisfy both visual and taste needs. But recently, this story has become a part of memory, when Gen Z / Gen Y have shaped a new lifestyle that is green living – healthy living, starting with changing habits. used to eat every day.
In fact, it is not easy for young people to change their eating habits, especially when they have not found a way to promote a lifestyle change for themselves.
Le Nhung (22 years old, a media worker in Hanoi) admits that the months of "working from home" have given her time to look back at her eating habits and see the negative effects on her health. Therefore, for nearly a year, she has been following a healthy lifestyle and this change begins with the choice of drinks.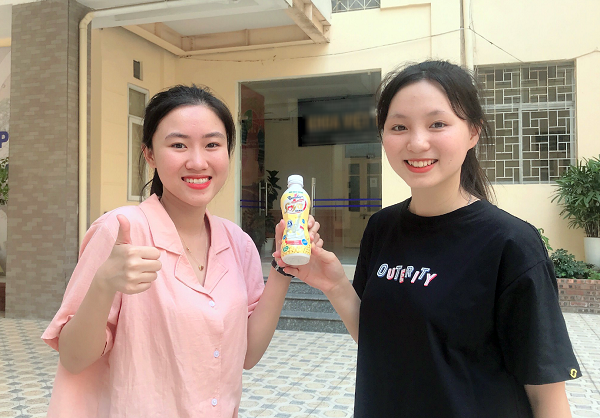 Young people quickly catch the trend of convenient bottled drinks.
From a 10x girl who always chooses to drink milk tea every day, Le Nhung has been looking for products that are both convenient and provide adequate nutrients for the body. "Due to the busy nature of my work, I prioritize convenience when choosing drinks, the easier it is to carry, the more convenient to use, and especially to provide nutrition so that the "healthy" mood is turned on to the highest mode, I the more like. That's why as soon as the trend of convenient, personalized and nutritious bottled drinks spread, I quickly caught the wave and considered it as a long-term relationship."she shared.
Perhaps it is the modern, dynamic and often moving life of Gen Z/Gen Y Vietnamese that shows that the trend of healthy drinks is being broadcast at the highest level. Especially when the pressure of work and study causes young people to often face a time barrier in supplementing nutrients, the need to find convenient products that provide enough nutrition for a healthy body. , certainly receive special attention.
The introduction of convenient bottled drinks such as Number 1 Soya Calcium soy milk has quickly spread and become a new trend among young people. Unlike regular canned soy milk, the Number 1 Soya Calcium version with a convenient bottle cap helps young people remove barriers in terms of movement and is easier to use and store. Nutritional needs from here are also met promptly, anytime, anywhere.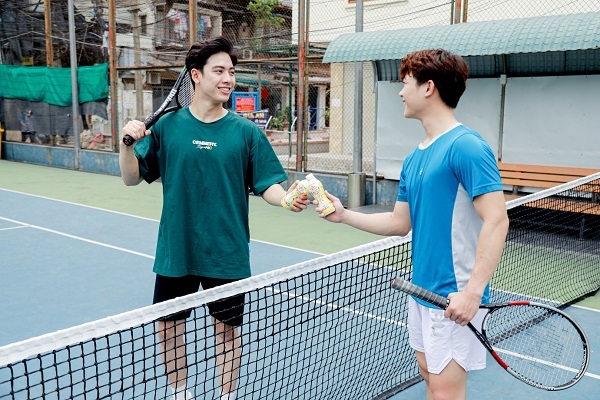 Number 1 Soya Calcium soya milk new bottle version becomes a favorite drink of young people.
After nearly half a year of being introduced to the market with a stylish appearance and adding more calcium, this healthy drink has built a certain foothold. In addition to the new look of personality and convenience, the outstanding advantage of Number 1 Soya Calcium must be mentioned that it provides a lot of calcium to help harden bones, and at the same time supplementing nutrition to meet the "healthy" and dynamic criteria that people need. given by the child.
Cong Minh (29 years old, living in Ho Chi Minh City) also made a big change in drinks after knowing Number 1 Soya Calcium soy milk. "Our son is very mobile, focuses on being strong and healthy, so he will not choose a drink only on a temporary basis. I prioritize drinks with health benefits and personality in terms of appearance, especially fast and convenient. Thanks to catching the "healthy" mode from my friends around, I know the product is both convenient and nutritious, and the body is as strong as Number 1 Soya Calcium soy milk"Cong Minh shared about his choice.
The young Vietnamese generation in modern life is gradually transforming in a dynamic and convenient direction. It can be seen that Vietnamese young people care about their health and share healthy and convenient drinks with each other like Number 1 Soya Calcium to supplement nutrition and strengthen the body every day.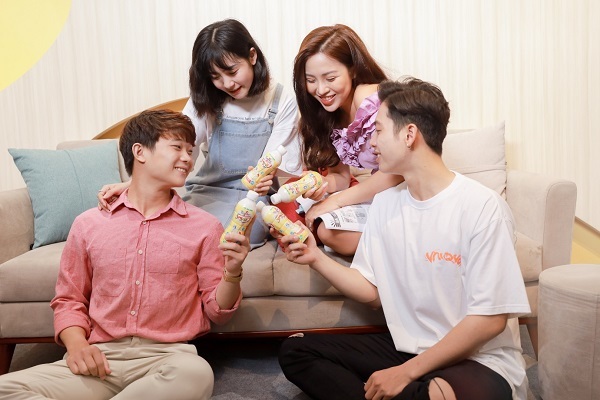 Number 1 Soya Calcium adds Calcium to help keep bones strong.
The rapid virality of this new version of soy milk has pushed you to turn on the "healthy" mood to the highest level. Because of the super cool bottle, calcium supplements help strengthen bones, giving young people enough reasons to spread and turn this product into a very "trending" option in modern and active life.
This lifestyle transformation to meet this dynamic and busy youth deserves to be spread widely to the community. Always take care and love yourself so that healthy drink is not only a trend that comes and goes but becomes a real lifestyle.
Pham Trang
You are reading the article
Vietnamese youth and the trend of "trendy" healthy drinks

at
Blogtuan.info
– Source:
infonet.vietnamnet.vn
– Read the original article
here