Thị trường
What scenario when the US and EU "end their love" with Russian oil and gas?
Will the global market be able to endure the continued impacts or will it witness an unprecedentedly rapid transformation?
Oil and gas give Russia confidence despite sanctions
After Russia-Ukraine conflict broke out, the West and especially the US, UK, Canada and EU, agreed on a number of large and far-reaching sanctions against Moscow aimed at damaging its economy.
A series of sanctions have been imposed against Russian oligarchs and banks. Specifically, several Russian retail banks have been disconnected from SWIFT, the international interbank messaging system. The Central Bank of Russia has also been blocked from using international reserves in several jurisdictions such as the US, EU, UK, Canada, Japan, Australia and Switzerland.
Next, the West conducted a round of sanctions related to technology products. Russia relies heavily on imports of high-tech goods, with imports worth about $19 billion annually. The country imports the most from the EU with 45%, followed by the US (21%), China (11%) and the UK (2%), most of which imported Russian nuclear technology in 2019 from Russia. EU (68%). The EU is also the main supplier of biotechnology, electronics, life sciences and manufactured goods to Moscow.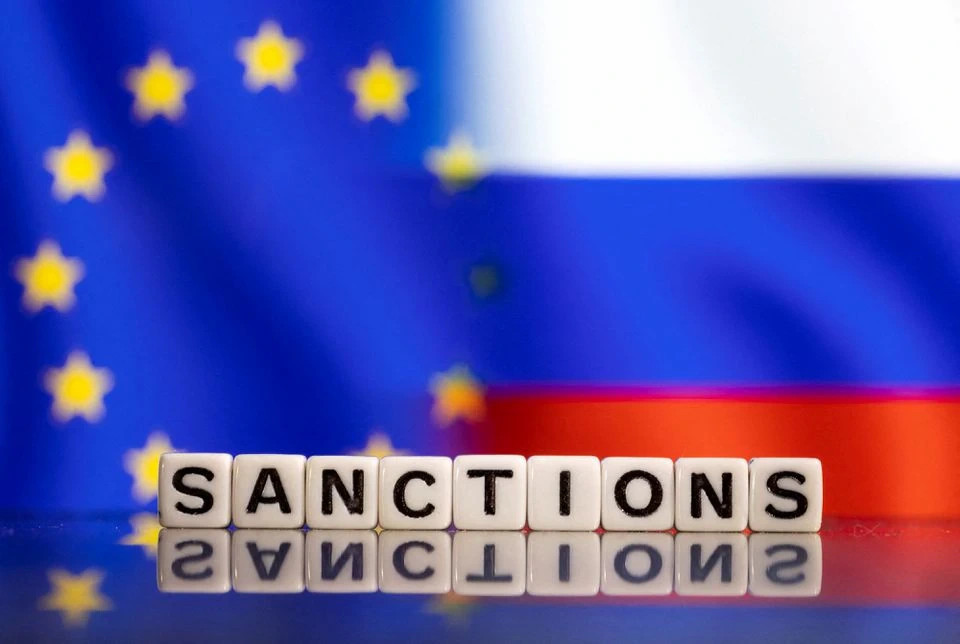 Russia has tried to counter technology sanctions with import substitution, but without success. In the long run, this will seriously affect Russia's growth prospects, making it less of a modern economy until the conflict in Ukraine ends.
The combination of technological and financial sanctions, public pressure, reputational risk, and the collapse of the Russian economy has driven many multinational companies out of the Russian market. The Russian ruble was also hit hard. In fact, the currency has fallen by almost 50%, and even Russia admitted in early March that sanctions are taking a toll on its economy.
However, despite sanctions that have severely affected the economy, Russia has not given up its goal in Ukraine. According to the Bruegel consultancy, an important factor in Russia's confidence is the large income from the sale of oil, gas and coal. Russia remains the world's top exporter of oil and gas, and current energy prices provide a major source of foreign currency earnings. It is estimated that Russia earns about 700 million USD per day from crude oil and refined products and 400 million USD per day from natural gas sold to the EU.
According to the International Energy Agency (IEA), Russia plays an important role in the global energy market. It is one of the top three crude oil producers in the world, competing for the top spot with Saudi Arabia and the US. Russia relies heavily on oil and natural gas exports for its revenues, which account for 45 percent of the national budget. In 2021, Russia's crude oil and condensate production will reach 10.5 million bpd, representing 14% of the world's total supply.
In addition, Russia is the world's second largest natural gas producer, after the United States, and the world's largest gas exporter. In 2021, the country produces 762 billion cubic meters of natural gas and exports about 210 billion cubic meters. Russian natural gas accounts for 45% of imports and almost 40% of EU gas demand.
What about the US and EU after the ban on Russian oil and gas imports?
Energy exports are the foundation of the Russian economy. In this row, the country supplies a large amount of natural gas and crude oil to Europe, the US and many other countries. However, after Russia launched a special military operation in Ukraine, the already troubled global energy market faces the risk of more disruptions and higher prices.
The US is the world's largest crude oil producer. The US Department of Energy recently predicted that the country's production will increase to 12.6 million bpd by 2023 from the current average of 12 million bpd. U.S. oil production has doubled in the past decade. In 2020, production fell sharply by 1 million bpd due to reduced demand amid the pandemic, but has now gradually recovered.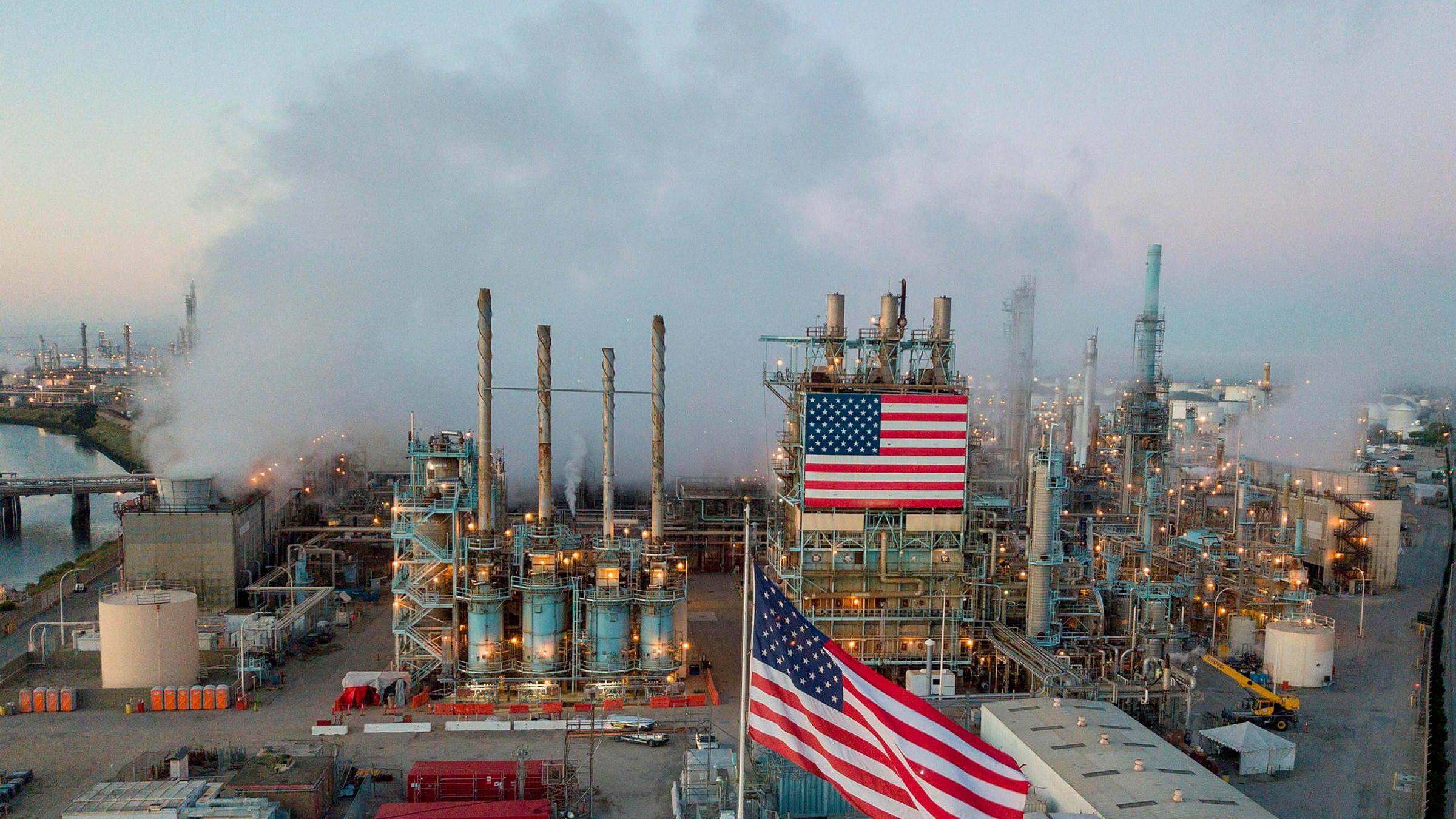 US oil production met most of domestic oil demand, partly imported from Mexico, Saudi Arabia, Egypt and Russia before the ban. The amount of oil from Russia is only about 3% of the oil that the country consumes, or about 600,000 barrels per day.
In contrast, the EU is dependent on Russia for about a third of its total oil imports. The EU is Russia's largest crude oil importer, with 138 million tonnes in 2020 out of 260 million tonnes of Russian exports – or 53%, according to BP's annual statistical assessment of world energy.
Russian oil and gas are still flowing to the EU even as governments announce sanctions. According to Bruegel researchers, every day, the EU pays $450 million for oil imports and $400 million for natural gas.
On May 4, the EU announced a proposal for a complete embargo on Russian oil. According to this proposal, within 6 months, Europe will gradually stop importing Russian oil, stop buying Russian oil products before the end of 2022. US President Joe Biden previously also imposed a ban right away. immediately on Russian imports of crude oil and other energy with the aim of "targeting the lifeblood of the Russian economy".
The phased Russian oil embargo is the EU's toughest sanctions yet against Russia, leaving European refineries scrambling for new crude suppliers.
During the press conference announcing the sanctions on May 4, European Commission President Ursula von der Leyen mentioned Europe's dependence on Russian oil, saying: "It is clear that this It's not easy because some member states are so dependent on Russian oil, but we have to act."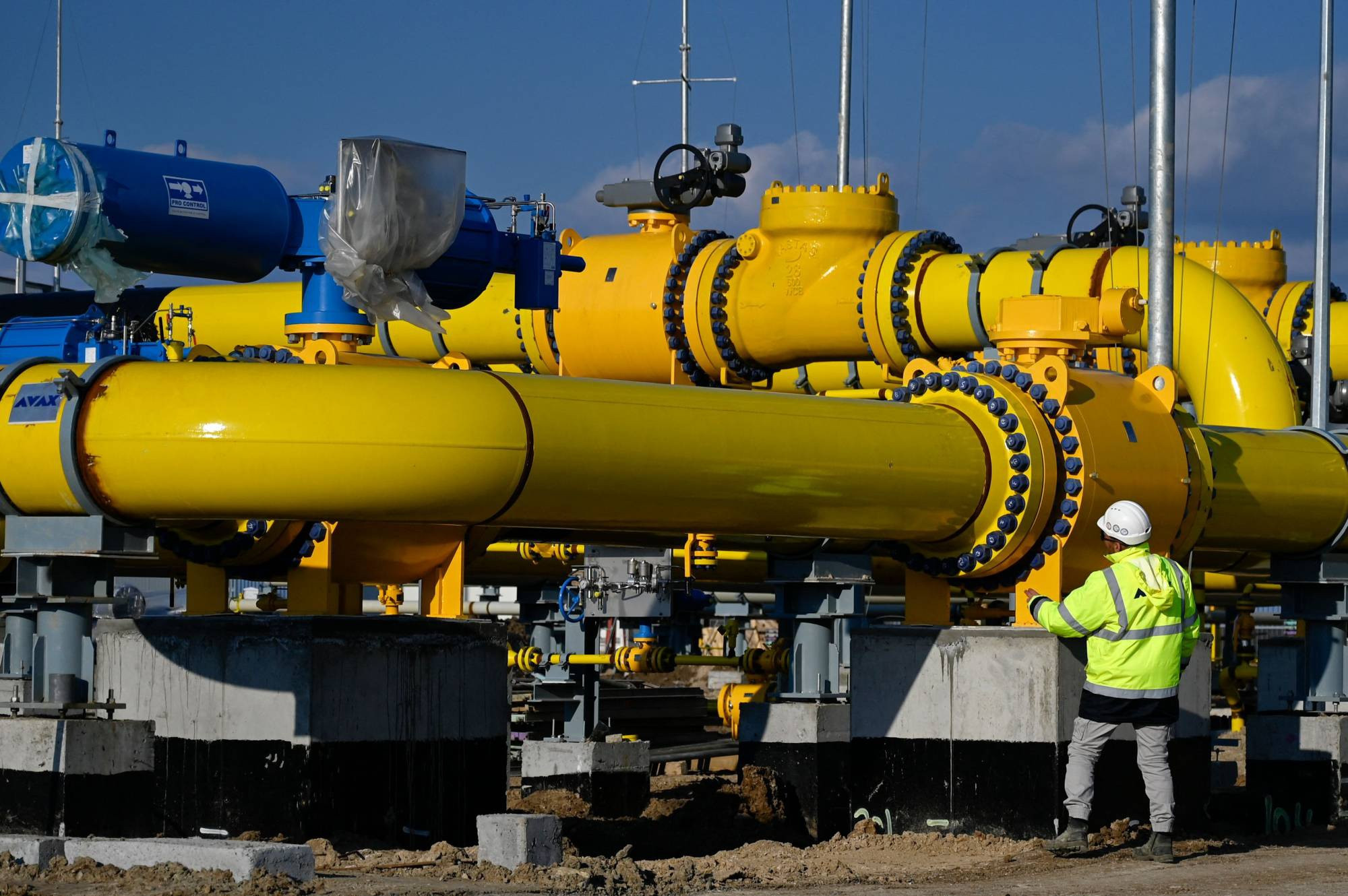 The decision was made after concerns that Europe's gas demand could escalate the war in Ukraine.
Analysts expressed concern that the oil embargo poses risks to the global economy. The EU could sever oil ties with Russia, analysts say, but the effort would take time and could lead to shortages, driving up prices for gasoline, diesel, jet fuel and other products. other products increased. This will make it difficult for consumers already struggling with inflation, and ultimately derail the post-pandemic economic recovery.
Analyst Simone Tagliapietra said that the EU's plan to embargo Russian oil is a "risky gamble" because in the short term it will cause negative impacts on the European economy in particular and the global economy. demand due to rising energy prices. "That's not to mention the risk that Russia responds by cutting off natural gas supplies," Simone stressed.
The EU imported 3.8 million barrels of oil per day from Russia before the conflict in Ukraine broke out. With the phased sanctions on oil, the EU now faces the task of finding alternative sources of supply.
In theory, the EU could seek alternative sources of oil from suppliers in the Middle East, who currently mainly export to Asia, the US, Latin America and Africa. However, it will take time for global markets to make that adjustment. In Europe, refineries that produce gasoline and other products are set up for the Russian specialty oil. Several large refineries depend on pipelines from Russia. Analysts say getting rid of Russian oil could be costly.
According to Bruegel's experts, after the ban, the US and EU should be ready to adopt measures to reduce fuel use, such as free public transport or incentives for carpooling. If those measures don't work, they will need tougher measures like banning odd-even driving based on license plates. Similar measures were taken during the 1973 OPEC oil embargo, when Germany imposed car bans on Sundays.
Analysts said on ABC NewsThis will give the markets enough time to reorient themselves away from dependence on Russian oil.
The implementation of a phased ban is one way to prevent energy supply shortages in Europe.
Oil prices could go up, not only in Europe but around the world because oil is a global commodity and net supply from Russia could be cut. That means higher transportation and heating costs and rising consumer inflation.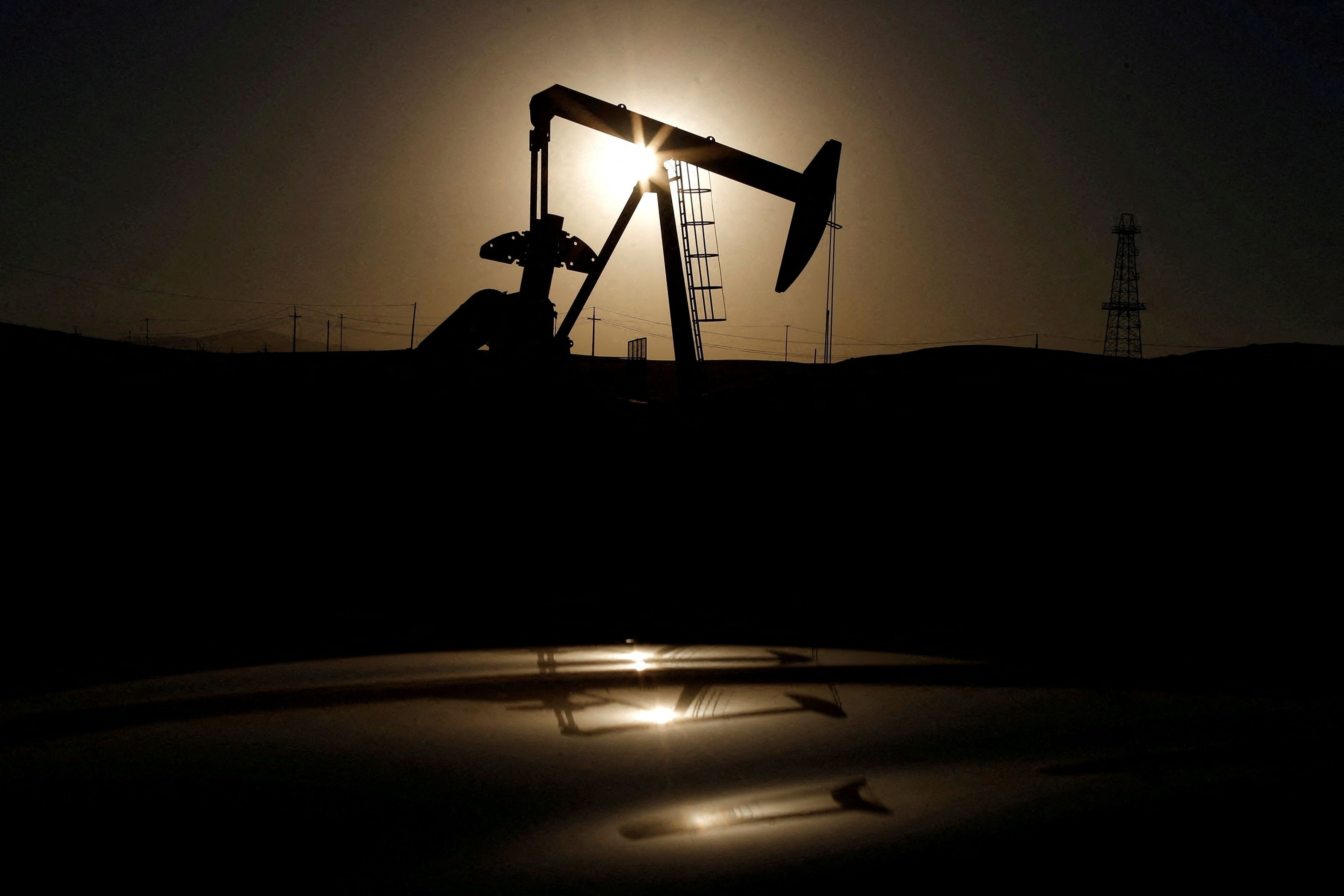 Scenarios for the global oil and gas market
All Russian oil supplies cannot be immediately diverted from Europe to Asia due to shipping and logistical constraints because Russian oil is directly pipelined to many EU refineries without should take into account the waterways and shipping delays of ships.
It remains unclear how much Asian importers such as India and China will buy Russian oil following the Western ban.
The Organization of the Petroleum Exporting Countries (OPEC) also announced that it would not increase output to make up for any shortfall in supply from Russia due to the boycott wave.
"It's going to be a massive rebalancing of crude oil flows," said Claudio Galimberti, senior vice president of analytics at Rystad Energy. . However, in reality, it's much more complicated because not everything can be redirected."
Global oil and gas demand soars as economies recover after Covid-19 pandemic, and geopolitical uncertainties have exacerbated the problem of tight markets and high prices. US President Biden ordered to "discharge" strategic petroleum reserves to cope with high gasoline prices, while 30 other countries have also agreed to supply more oil to the global market.
The most serious scenario is that Russia loses 3.8 million barrels of oil exported to Europe and other countries refuse to exploit and buy Russian oil. At that time, the price level could soar to $180/barrel, followed by a sharp decline due to slowing demand and economic growth. Accordingly, Rystad Energy estimates oil prices can reach 120-130 USD/barrel by the end of the year. However, this scenario is unlikely, Mr. Galimberti said.
A lighter scenario is that Russian oil will be sold to other energy "hungry" countries at a lower price, and then Russia will lose only 1 million bpd. Under this scenario, oil prices would fall below $100/barrel in June and continue to drop to $60/bbl by year-end. That's not much different from the current situation, where some businesses and banks are slowly shunning Russian oil even without sanctions.
(According to Dan Tri)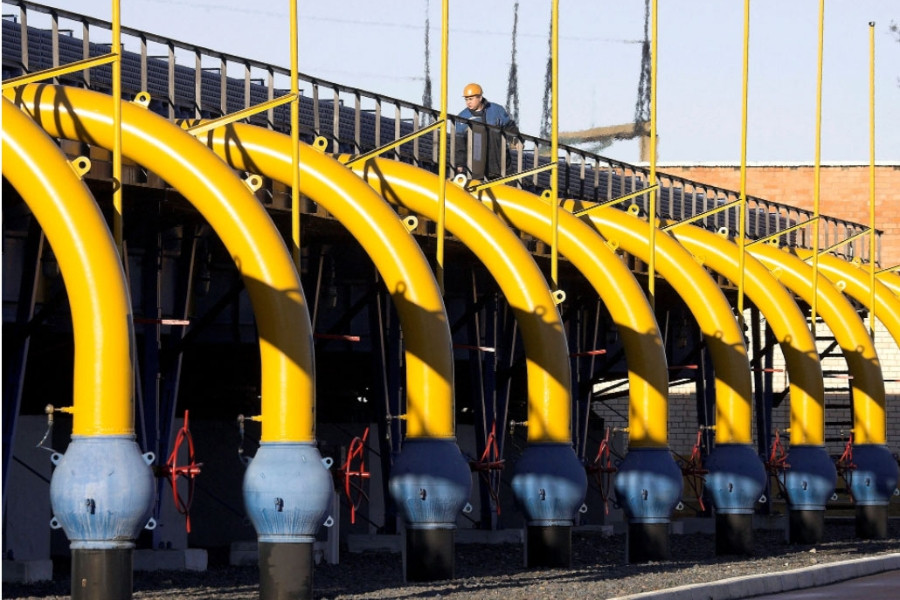 You are reading the article
What scenario when the US and EU "end their love" with Russian oil and gas?

at
Blogtuan.info
– Source:
vietnamnet.vn
– Read the original article
here