The highest number of mysterious hepatitis infections in children in the UK
Health officials in the UK say jaundice and vomiting are the most common symptoms in children hospitalized with mysterious hepatitis.
Until now, the scientific community has not found the exact cause leading to the sudden increase of this hepatitis disease. They are looking at factors such as adenovirus, COVID-19, paracetamol use and exposure to dogs.
According to the World Health Organization, there have been 300 cases of mysterious hepatitis in children in 20 countries around the world. However, the data show that more than half of these cases are in the UK.
According to updated data from the UK Health Security Agency (UKHSA), as of May 3, this country has recorded 18 new cases. The country's health officials say they have detected at least 163 children with mysterious hepatitis infections since January 1, 2022.
So far, the UK has not recorded any deaths from this disease, but 11 children have been assigned a liver transplant, about 13 children are still being treated in the hospital and more than 88 children have been discharged. hospital and made a full recovery.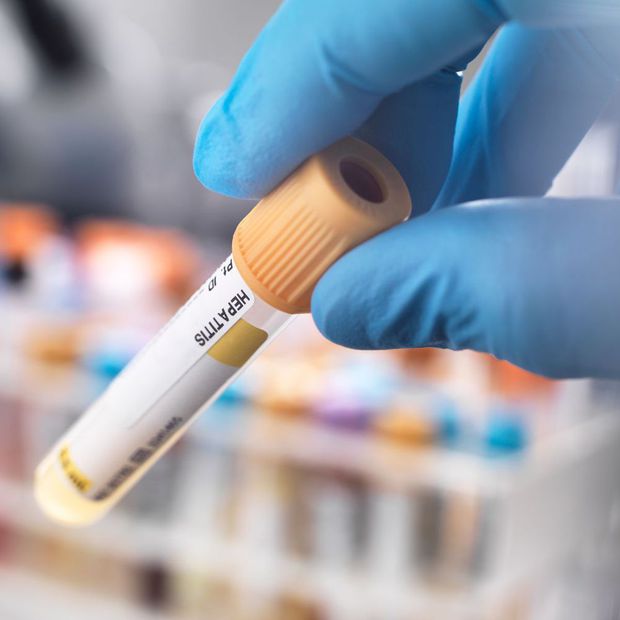 Most children infected with mysterious hepatitis have recovered (Artwork)
In other parts of the world, the US reported 5 deaths from mysterious hepatitis, Indonesia reported 3.
Scientists have ruled out hepatitis A, B, C, D, E viruses as causes. However, they're working further into a common virus called adenovirus, a virus that can causes stomach ailments, sore throats and ear infections.
Many children have tested positive for adenovirus, including at least 91 of the 163 cases of mysterious hepatitis in the UK.
However, in the past, the risk of developing hepatitis after adenovirus infection in otherwise healthy children was rare. As such, UKHSA is looking at other risk factors such as a history of COVID-19 or a genetic change in the adenovirus.
Possible causes of mysterious hepatitis in children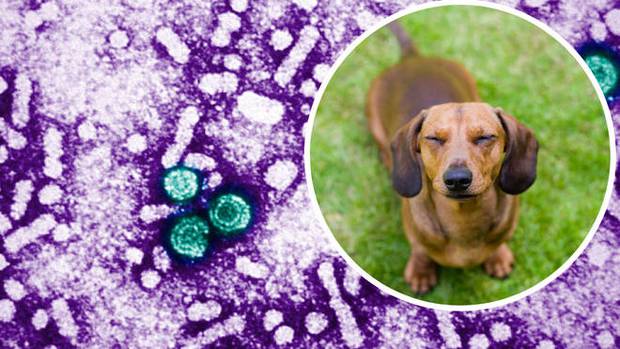 Scientists are finding out the real cause of mysterious hepatitis in children, including exposure to dogs (Artwork).
There are many suggestions that dogs may be related to mysterious hepatitis in children. Families of children with mysterious hepatitis responded to a questionnaire. The results showed that "there is a relatively high number of these families with dogs in the home".
Around 64 children with mysterious hepatitis in the UK have been linked to exposure to dogs.
UKHSA said: "This is quite an important finding and is still being investigated further. However, keeping pets in the house is common in the UK."
The results also showed that a quarter of the respondents mentioned the use of paracetamol. However, health professionals say that the prevalence of paracetamol use is considered to be in line with guidelines for acute illness management in children.
Dr Meera Chand, UKHSA's clinical director and emerging infectious diseases, said: "It's important for parents to remember that the chance of a child developing hepatitis in their child is extremely low."
"However, we still continue to remind everyone to be alert to the signs when hepatitis develops in children. Especially when you see your child has jaundice, yellow eyes, you need to take your child immediately to medical facilities. medical for timely examination."
"Our investigations continue to show an association between this disease and adenovirus. We are examining this association closely," said Dr. Meera Chand.
9 mysterious hepatitis symptoms in children parents need to know
UKHSA says the majority of mysterious hepatitis cases are in children under the age of five.
In the UKHSA's May 6 report, the most common symptoms in children admitted to hospital with occult hepatitis were:
1. Jaundice (71%).
2. Vomiting (63%).
3. Pale stools (50%).
4. Diarrhea (45%).
5. Nausea (31%).
6. Abdominal pain (42%).
7. Coma (50%).
8. Fever (31%).
9. Respiratory symptoms (19%).
(Source: The Sun)
https://soha.vn/so-ca-viem-gan-bi-an-o-tre-cham-nguong-300-9-dau-hieu-cha-me-khong-duoc-bo-qua-20220510103018372. htm
You are reading the article
9 signs not to be ignored

at
Blogtuan.info
– Source:
cafebiz.vn
– Read the original article
here