Appa easy. When holding the nameplate of the Cambodian kickboxing group, she made the members of the country's team and many viewers have to admire.
That is Nguyen Mai Thien, Born in 2003, from Hai Phong. Currently, Mai Thien is a first-year student majoring in English Pedagogy at Hanoi National University of Education. During the 31st SEA Games season, her main task is to volunteer to lead VIP tennis tournament held in Tu Son city.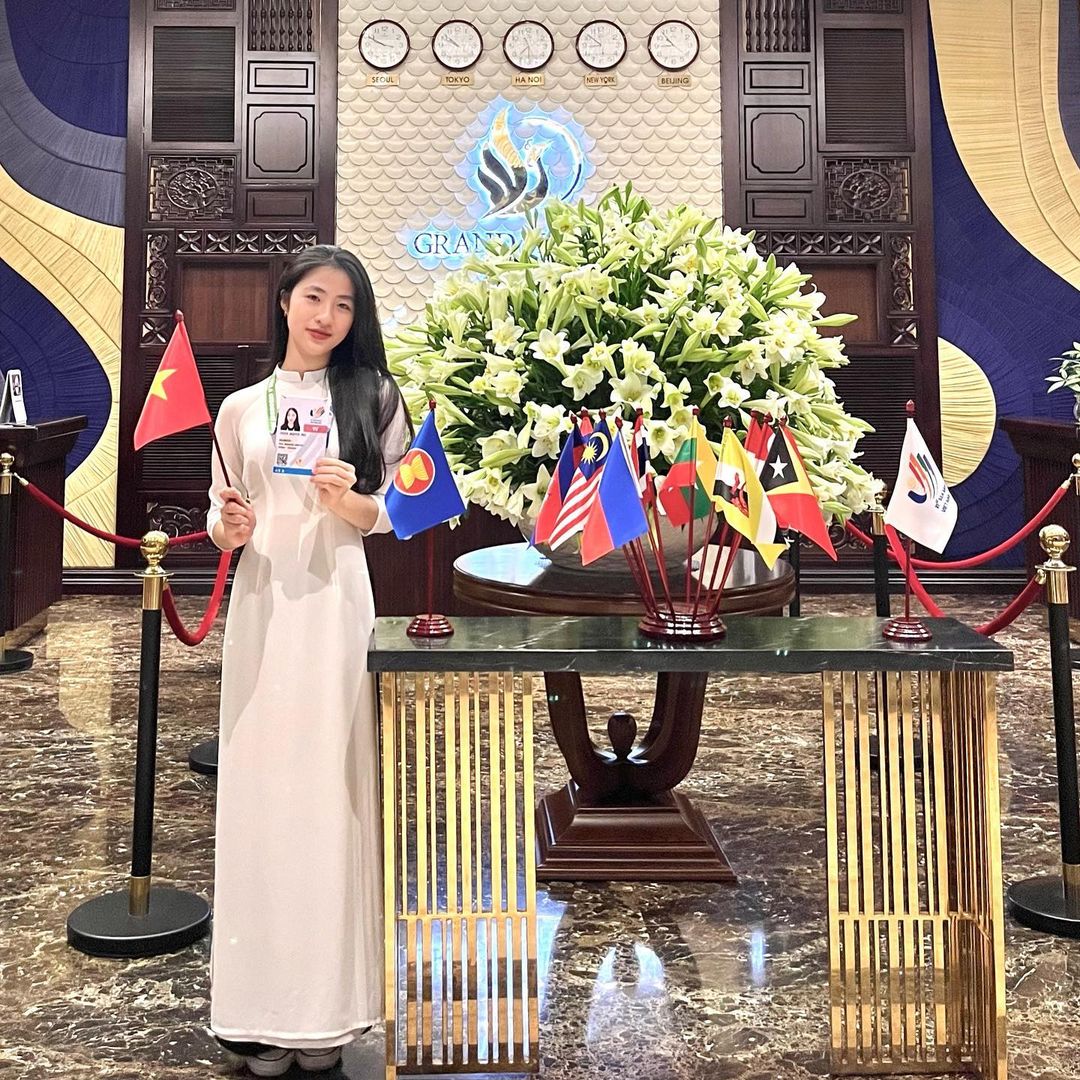 Volunteer Nguyen Mai Thien causes fever with outstanding beauty that attracts the eyes of the opposite person
Besides, she also supports other volunteer positions when the organizers lack staff. The opening ceremony of kickboxing SEA Games 31 at Bac Ninh gymnasium was one of those days. Due to a change of plan 1 day before the event, the organizers urgently needed volunteers to hold a sign for the opening ceremony, knowing Thien immediately reported that he was ready to participate.
And also accidentally, it is the spirit of support and dedication that she was accidentally recorded by the camera, impressing the online community thanks to her "muse" beauty. Every gesture and action in her ceremony made everyone flutter.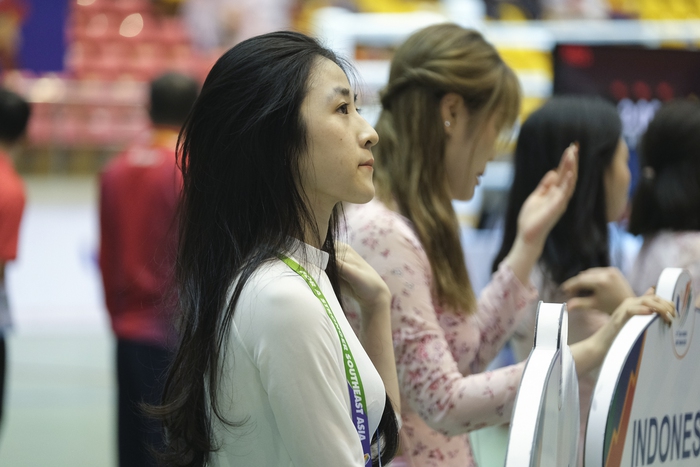 Mai Thien accompanies Cambodian athletes every time they fight
After the opening ceremony, she passed the stands with the Cambodian kickboxing team and received praise from the members of this team.
Not only beautiful appearance, Mai Thien is also known as a talented student. Achieve Award for excellent student in English at city level with excellent academic results during 3 years of high school, she was admitted directly to 2 universities, Hanoi National University of Education and Hanoi University of Foreign Languages. This is a proud achievement milestone that she achieved in the past year.
After nearly 20 years since the first time hosting the SEA Games in 2003, this is the second time that Vietnam has become the host country of the largest sporting event in the region. Therefore, Mai Thien is eager and eager to contribute to this Sports Festival. She couldn't be an athlete so she decided participated as a volunteer with the desire to participate in supporting and helping the Congress to be the most successful.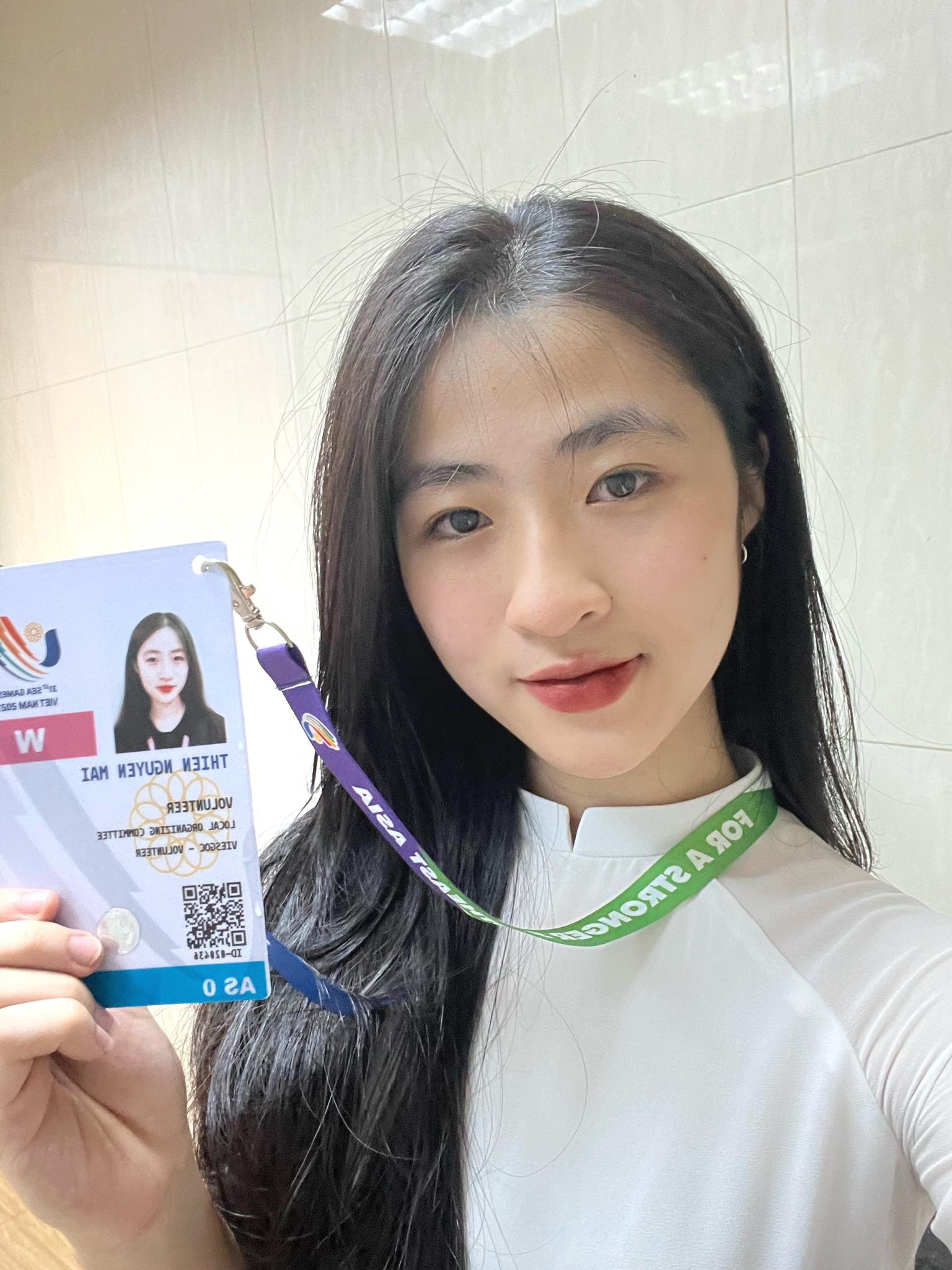 To balance between going to school, tutoring and volunteering, she planned for herself in advance, carefully prepared so as not to affect the progress of the collective work, ensuring Complete the job in the best way. Thien's volunteer duty at SEA Games has a frequency of every 2-3 days depending on the subject and the progress of that contest. With the subject in charge, volunteer Mai Thien worked until the subject ended, one day she was on duty from early afternoon until 7:30 pm to finish.
Mai Thien shared: "Suppose if you are assigned to do a task on the day of a class, you just need to find someone to replace you that day or you inform you in advance, the organization is ready to help you find a replacement for that position. Those of you who are wondering if it will affect your studies, definitely not."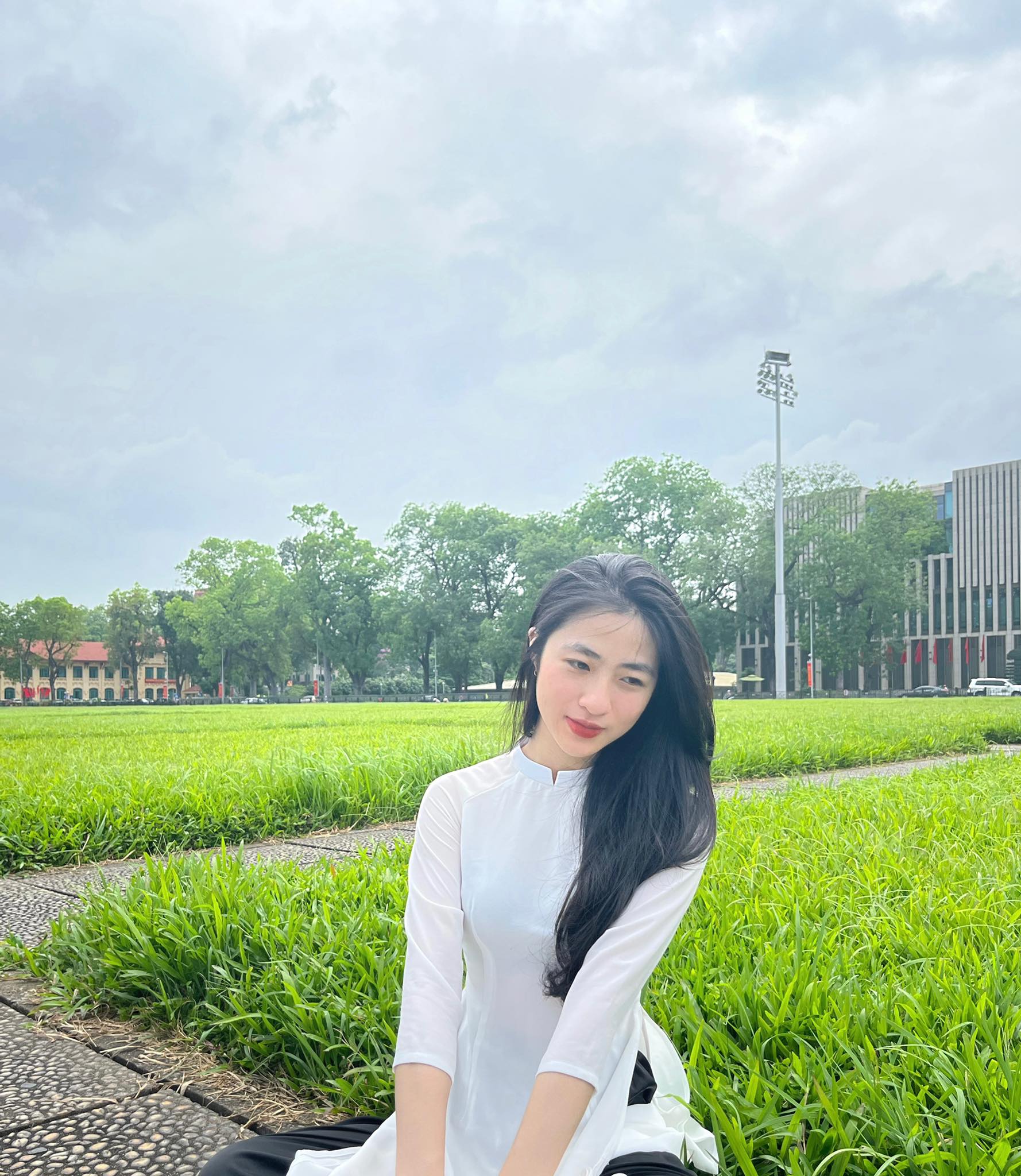 When participating as a volunteer, she meets a lot of talented and dynamic people (especially everyone who can speak English very well). Mai Thien told a story of volunteers who performed the task from 5 am to test Covid, check the health of athletes, and also accompanied VIPs from morning to night, etc. Surely someone who worked for a long time with frequency Thus, it is inevitable that they will be tired, but absolutely do not see anyone to blame. In the evening at the hotel, everyone ate dinner together, everyone was happy and excited because they knew that the experiences at the SEA Games were really worth it.
Particularly for Mai Thien, participating as a SEA Games volunteer is a joy and pride. She happily tells the story of getting to know new friends who are cute and enthusiastic, always ready to help when needed or when she doesn't know what to do.
Mai Thien said to herself: "As long as I try my best, maybe when I'm at that age, I can be better. And when I see other people good, I'll be more interested in learning from them than in self-deprecation. They taught me how to work professionally: appropriate behavior, speech, walking and serious manners, unexpected cases, what to do outside of my ability, etc. Those are really valuable lessons. price that would be difficult to obtain without becoming a participant."
The most memorable memory with her is probably when she had the "privilege" of accompanying the policemen to the volunteers' accommodation while not breaking any laws. A strange and somewhat humorous feeling.
After her precious "rare and hard to find" experiences at the SEA Games, Mai Thien plans to continue participating in many other volunteer activities. She is eager to experience a wonderful student time as she works hard to achieve an excellent degree and many meaningful extracurricular certificates.
In her daily life, Mai Thien has a talent for cooking, baking, singing, playing the guitar, and often has shows that make people around her admire. Possessing a sweet, likable beauty, skillful hands, and multi-talented, it is not surprising that Mai Thien is called "the son of people's family", often receiving compliments from people around.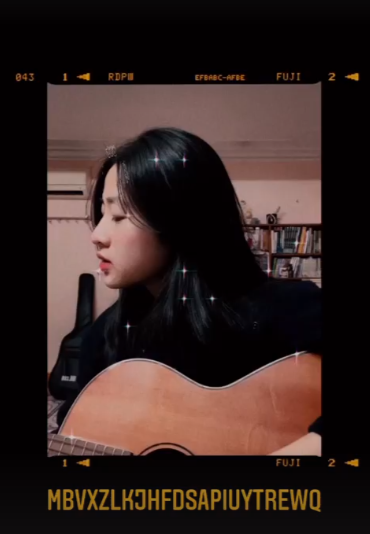 Mai Thien has been studying the piano since middle school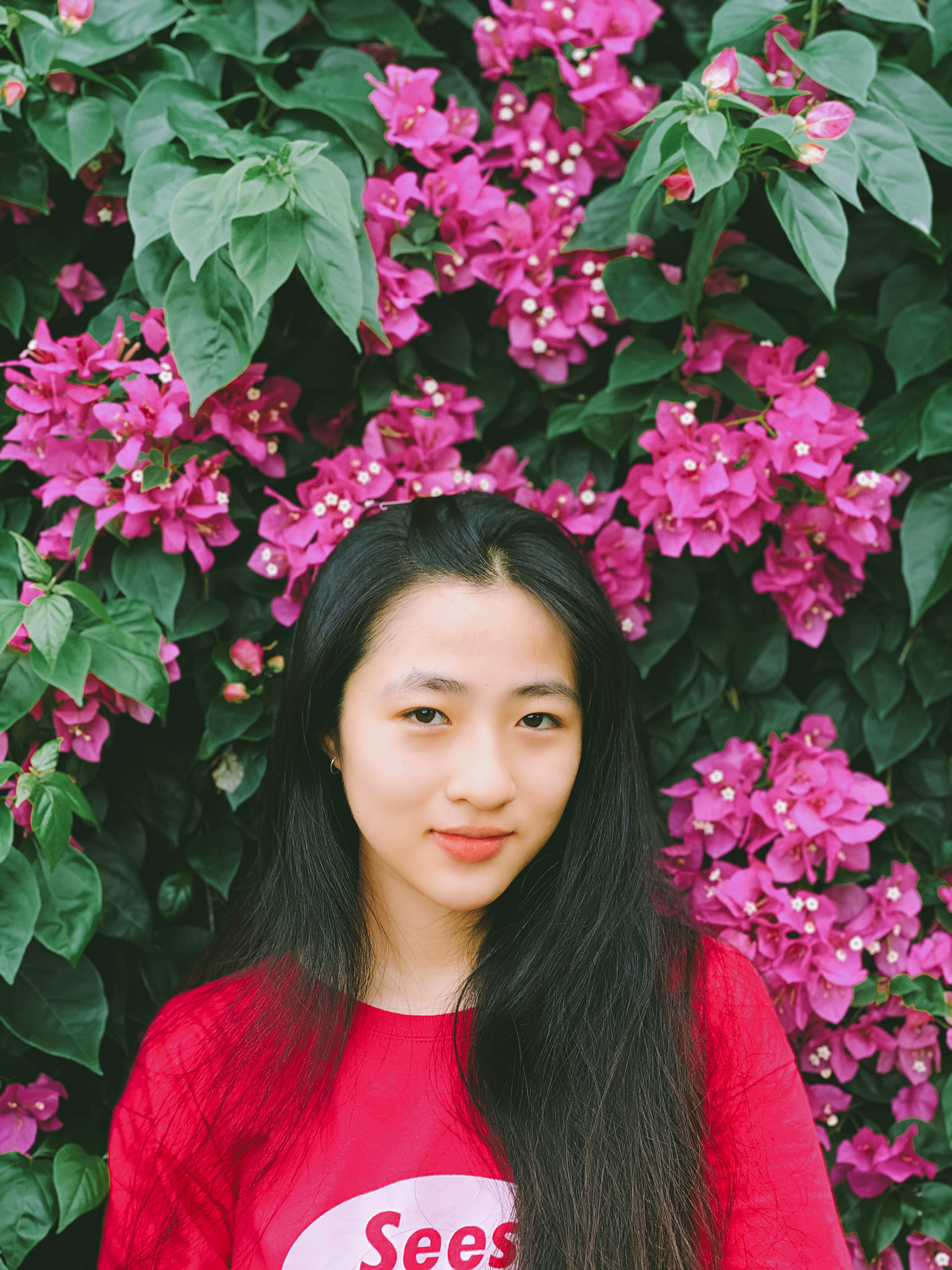 Her rustic beauty makes people feel very sympathetic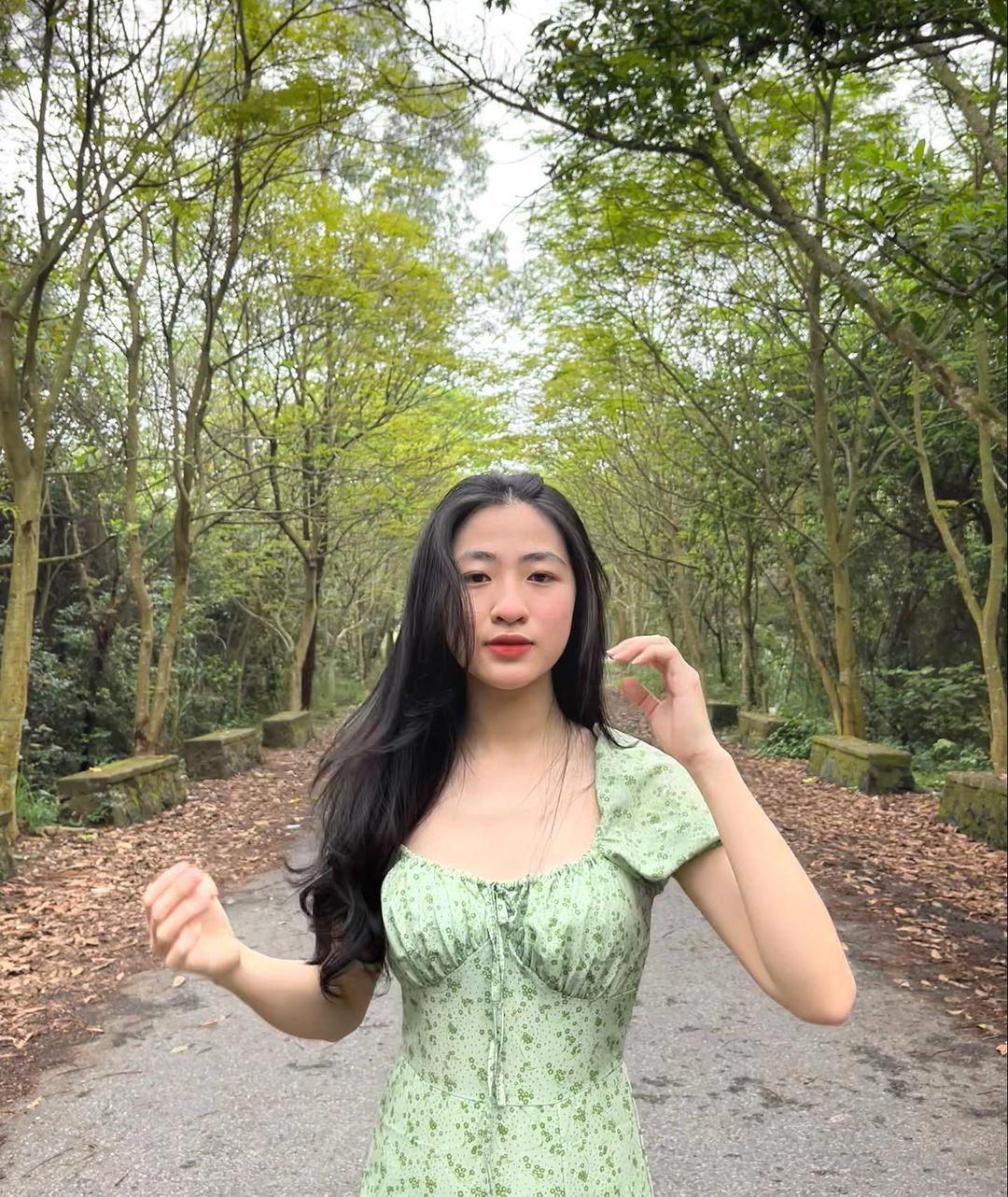 Feminine floral dresses exalt her soft and gentle beauty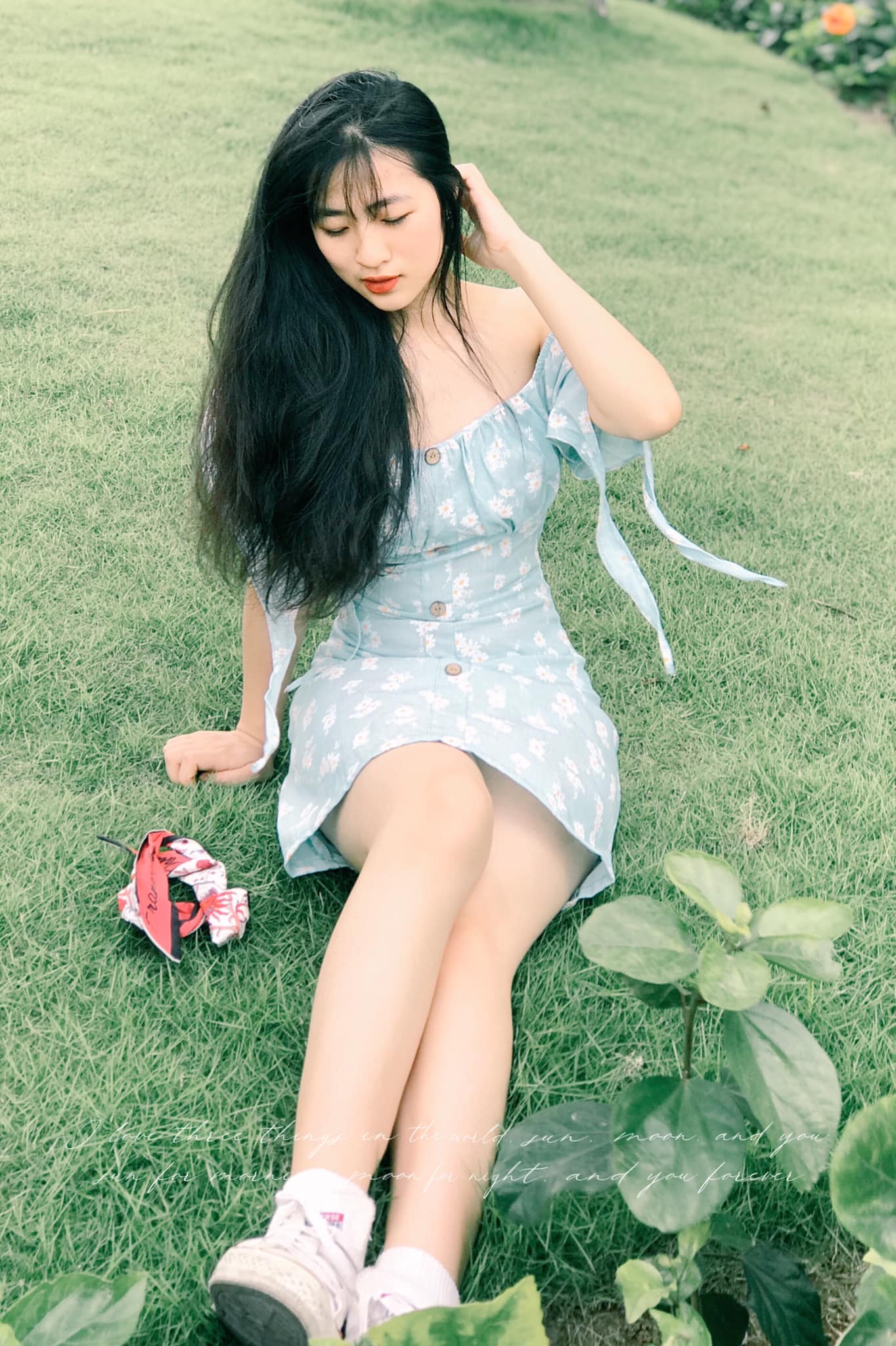 Mai Thien has a simple and youthful style of clothing
You are reading the article
Born in 2003, passed 2 universities

at
Blogtuan.info
– Source:
Afamily.vn
– Read the original article
here