Gia đình
Couple toss a coin to choose them for the wedding ceremony
The couple Pearl and Collin Hansen used coin flips to make a lot of decisions in their lives.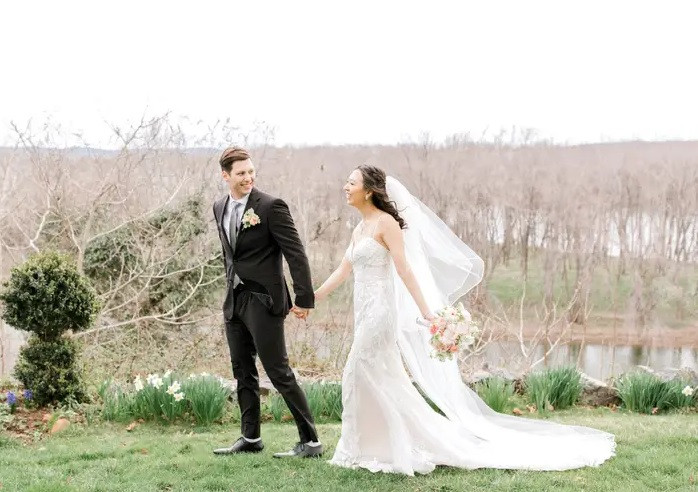 Pearl (28 years old, software engineer) and Collin (25 years old, teacher) met while working at the university library. They both work Friday night shifts, so they have plenty of time to chat.
Professional relationships quickly turned into love. Collin proposed to Pearl in November 2021.
The two plan their wedding on March 26, 2022. Traditionally, after the wedding, the bride would change her husband's last name. But the two decided that, whoever loses the coin toss will have to change to the other person's last name.
This stems from Pearl listening to a radio program in which someone joked about wishing they could flip a coin to decide on their last name after marriage.
"I think it's really funny," said Pearl.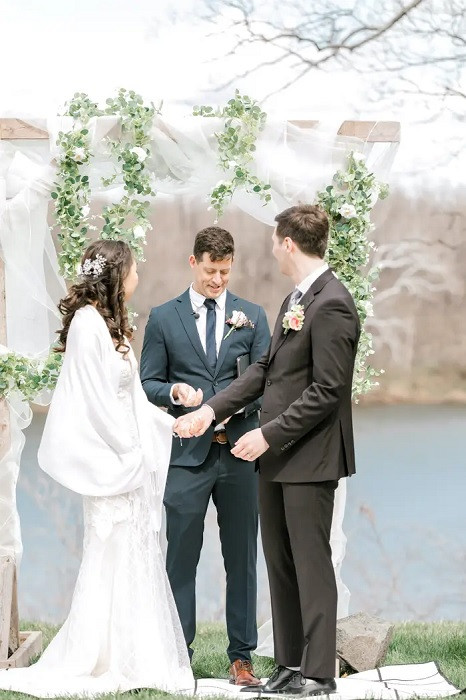 In fact, tossing a coin was a daily routine for Pearl and Collin. "We flip a coin a lot, because it usually helps us make quick decisions," says Colin.
And this joke-like idea became part of their engagement. Pearl and Collin agree to choose them by tossing a coin after saying, "I agree".
At the end of the ceremony, while Pearl's mother led her down the aisle and the couple said their vows, Pearl and Collin's celebrant tossed a coin. Collin eventually won and they became Mr. and Mrs. Hansen as a result.
It was a unique and memorable moment for the guests at the Hansen's wedding. The story also became famous when one of the guests came back and posted it on TikTok.
Up to now, the video has attracted nearly 2 million views. "Mrs. and Mrs. Hansen" didn't know that the moment was going viral until they received a text message from friends while on their honeymoon.
"It's ironic that what made us famous was a coin toss," said Pearl.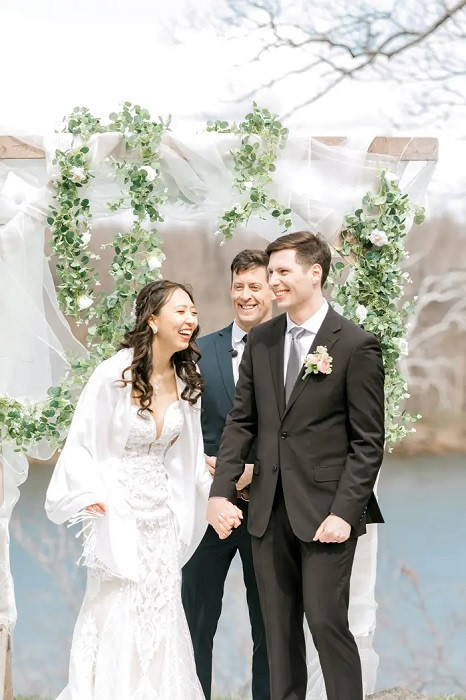 Alyssa Danielle, who posted the video, said: "Their coin toss really impressed me and with the incredible amount of comments posted about the video, it's clear that it has impressed a lot of other people as well. ".
"I think it's a fairer way to decide on a surname when you get married, rather than defaulting to men keeping their last name."
"In this day and age, this is a good way to balance traditional and modern values." If you're going to choose your name in a non-traditional way, the Hansens recommend being confident in your decision.
"A coin toss is definitely an option, but honestly I think the most important thing is that you're both comfortable with whatever's going on," says Collin.
Dang Duong (According to Insider)
You are reading the article
Couple toss a coin to choose them for the wedding ceremony

at
Blogtuan.info
– Source:
vietnamnet.vn
– Read the original article
here