Giới trẻ
Don't risk 'gap year', have to choose a career that works best soon!
According to Ms. Nguyet Anh, young people should choose a career according to their own capacity and forte in order to be able to bring out the best.
About the trend of 'gap year' as well as the right career orientation to do, PV Infonet had a conversation with Ms. Nghiem Thi Nguyet Anh – Principal of IVS High School (Hanoi) to have some ideas. Best advice for young people.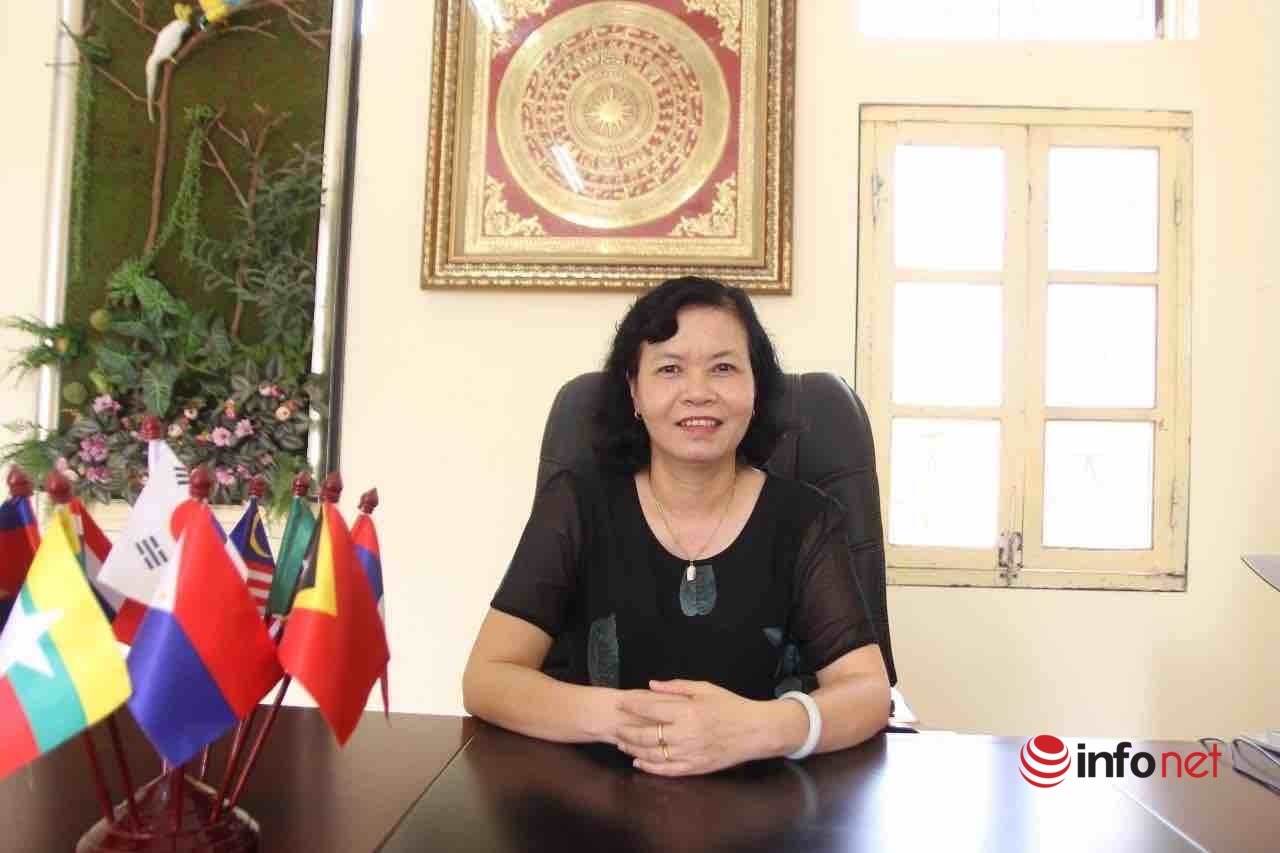 Ms. Nghiem Thi Nguyet Anh – Principal of IVS High School (Hanoi)
Ma'am, what do you think about the 'gap year' trend of young people?
I think this trend is everywhere but should not be followed. With many years of experience in managing educational institutions in public schools and now in private schools, I believe that career orientation for children, that is, what to study and what to do, where, and to do after graduation. Soon.
Currently, the vocational education program of the Ministry of Education and Training stipulates that there are 9 topics a year, each subject is taught for 1 month, and grade 12 goes into more depth in career choices.
Therefore, career guidance must be done well right from the 10th grade by "long-lasting rain". At present, many students like to follow trends and like to take risks, so in addition to providing career guidance for students, they also have to do ideological and career guidance work for parents.
That is, in parent meetings or zalo connection groups with students' parents, for each career topic that students have access to in class, teachers can send it to parents and must help parents understand that parents Mom likes job A but I don't like it but my parents still force me, it's like putting my child in an environment without talent and ability and will lead to the phenomenon of 'gap year'.
Therefore, more than anyone else, parents must be properly aware of career choices, not having to follow the "fashion" of choosing a trendy career, this profession is suitable for the times, the other job has a family member, it is easy to apply for a job.. It's important to put you in there, but if you don't have the ability, you'll be eliminated sooner or later.
So in your opinion, which direction should I choose a career for my child?
You must choose according to your child's ability and forte. Because sometimes I like this profession, but if I don't have my forte, I can't choose that profession.
For example, if you want to be an Art teacher, but you can't draw, then you can't; I like to be a flight attendant, but my poor foreign language skills and limited communication skills are also difficult.
There are people who have good research ability but not good communication and vice versa, there are average researchers but have very good communication behavior and flexibility, so they have to choose a career based on their forte.
In particular, do not choose the profession you like, but choose the one you have the best ability to promote.
To limit the situation of 'gap year', how do young people determine their careers early?
Every year, the Ministry of Education and Training also coordinates with schools to organize career counseling days for students, where students can listen and ask questions to experts. Teachers have to follow students closely to see how this year's trends are across industry groups and industry trends in the coming years…
And then the teacher advises students with examples of people who try to follow trends, don't follow their forte, and then go to school to work in the wrong industry, wasting time and effort.
How do you rate the role of career orientation in high school for students?
This is very important, but it should be more effective from the middle school level, for example, for students to understand and interact with careers from the middle school level.
I have a grandchild from 6th grade who understands professions, he says he only likes art related things like modeling and drawing.
That is, right from a young age, he envisions his career, and we say that for him to find out what subject this profession must study, he will immediately improve his ability.
Here I want to say that right from the middle school, students need to familiarize themselves with the elementary level like what this major does, what the other major does, and up to the high school level, deep orientation will be more effective.
Like my grandson, when he likes Fine Arts, he must be good at drawing, of course, but in order to get into the Fine Arts major, it's not enough to have to be good at drawing because there must be combinations of subjects to get points in the industry. So, in addition to drawing, children must learn well the subjects related to combinatorics and we orient them.
So in your opinion, should young people experience the 'gap year'?
I think this doesn't work and shouldn't be done. I take the example of a child who went to a College of Commerce for 1 year and then found it unsuitable, so he gave up 1 year to pursue a major he really liked. However, will you pass the exam again or will you be able to save money from a certain school and then graduate from school and not be able to do anything? So I think paying for 1 year is a waste.
So why don't I orient my career early so that they can make the right choice and when choosing to be responsible for what they choose, it is important to clearly define their strengths and social needs.
Thank you for the chat!
Hoang Thanh
You are reading the article
Don't risk 'gap year', have to choose a career that works best soon!

at
Blogtuan.info
– Source:
infonet.vietnamnet.vn
– Read the original article
here