Accordingly, the WMO recently issued a warning that 50% of the average temperature increase of the whole world will reach the threshold. 1.5 degrees Celsius in the next 5 years (ie 2026) compared to the pre-industrial period.
1.5 degrees Celsius is also an important threshold that scientists set as a ceiling with risk The earth will face a battle Climate Change.
However, such a temperature increase will only be temporary in 2026, as researchers remain concerned about how temperatures are heading.
Under the Paris Agreement on climate change, countries pledged to limit temperature rise to 2 degrees and pursue efforts to limit it to 1.5 degrees Celsius above pre-industrial times to avoid extremes. the most dangerous effects of climate change.
The WMO said that in 2015, when the Paris Agreement on climate change was signed, the chance of a temperature rise exceeding 1.5 degrees Celsius was almost zero. However, compared with seven years ago, the study WMO research has provided further evidence that the rate of global warming is accelerating at an alarming rate.
The WMO said that the likelihood of average temperatures exceeding 1.5 degrees Celsius over a short period of time has increased since 2015. Scientists estimate the probability of leading to an additional global temperature increase is 20%. and 40% by 2021.
Specifically, the world is already experiencing increasing floods, storms, heat waves, and wildfires due to climate change by 2021. Weather is becoming more extreme, crops are expected to be damaged, and systems will be affected. Important systems such as coral reefs also suffered significant losses, as well as shrinking the ice cover in the Arctic.
In particular, if the global temperature exceeds 1.5 degrees Celsius, it will also threaten some countries around the world.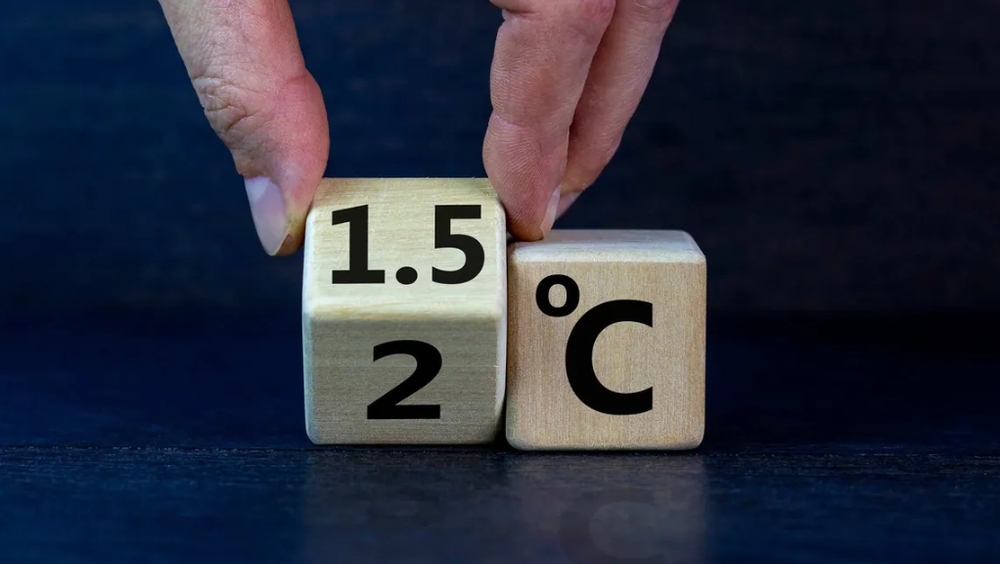 Earth's temperature may surpass 1.5 degrees Celsius by 2026. Photo: Istockphoto
According to Dr Leon Hermanson of the Met Office: "Our latest climate projections suggest that global temperatures will continue to rise, even potentially with a temperature background of one of the between 2022 and 2026 will exceed pre-industrial levels by 1.5 degrees Celsius.
Dr Leon Hermanson adds that just because one year above the 1.5 degrees Celsius threshold does not mean we have breached the iconic threshold of the Paris Agreement on climate change. But this also shows that we are closer to a situation where the temperature can exceed 1.5 degrees Celsius for a long time.
The WMO Interim Report on the State of Global Climate indicates that, by 2021, the average global temperature will be 1.1 degrees Celsius above pre-industrial levels. Accordingly, the final report of WMO will be officially released on May 18.
According to WMO and Met Office warnings, between now and 2026, there is about a 48% chance that the Earth's annual temperature will exceed 1.5 degrees Celsius above pre-industrial times.
Big impact due to climate change
According to the Met Office, the Arctic will bear the brunt of climate change, as warming in the region is expected to be more than three times larger than the global average winter temperature increase over the next five years.
WMO Secretary-General Petteri Taalas said, "This study shows that we are getting closer to temporarily achieving the lower target of the Paris Agreement on climate change. An increase of 1.5 degrees Celsius is not a random statistic. It is rather an indicator of the threshold at which climate impacts will become increasingly harmful to people and the planet as a whole.
"As long as we continue to emit greenhouse gases, the temperature will continue to rise," said Professor Petteri Taalas.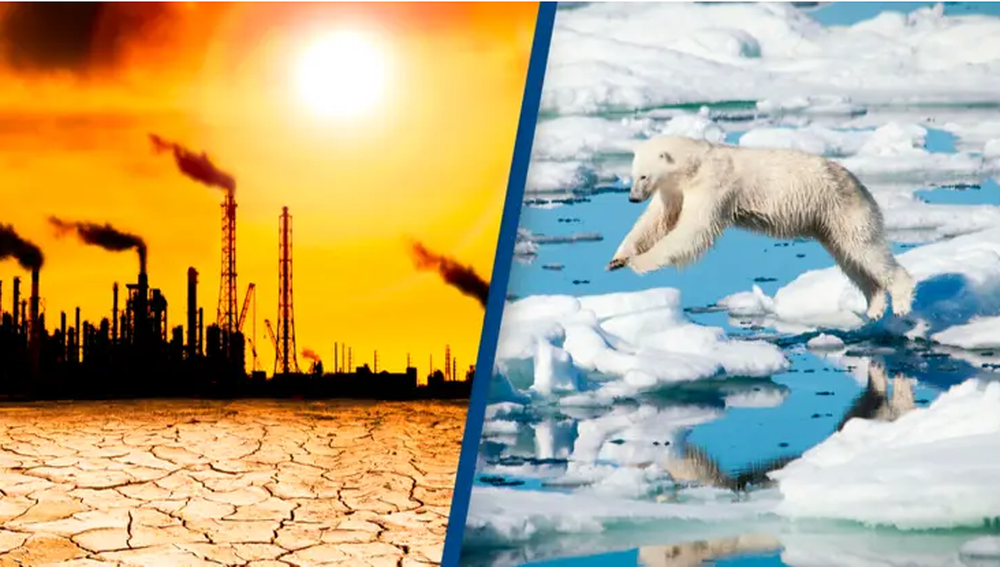 Climate experts warn global temperatures are about to reach 'danger' mark. Photo: Alamy
In addition, according to Professor Petteri Taalas, increasing temperatures will also cause the oceans to continue to become warmer and more acidic; Ice and glaciers will continue to melt, sea levels will continue to rise, and weather will become more extreme.
In addition, the La Niña phenomenon also continuously occurs in early and late 2021, which has the effect of reducing global temperatures. However, according to experts, this is only temporary and will not reverse the worldwide warming trend in the long term.
The main content of the Paris Agreement on climate change is to limit global warming to below 2 degrees Celsius, while striving for a larger target of 1.5 degrees Celsius above the pre-war period. Karma.
"The loss and damage related to climate change has been and is happening," said Maxx Dilley, WMO Deputy Director. Some of that is likely irreversible in the near future.
Previously, world leaders had pledged to follow the 2015 Paris Agreement on climate change to prevent global temperatures from surpassing the 1.5 degrees Celsius threshold in the long term. However, so far, countries have not been able to cut their emissions, while this is one of the main causes of global warming.
In fact, today's activities and current policies around the world are trending towards a warming of about 3.2 degrees Celsius by the end of this century.
"It's important to remember that once we hit the 1.5C threshold, we're going to have worse effects as heat," said Kim Cobb, a climate expert at the Georgia Institute of Technology. The temperature continues to gradually increase to 1.6 degrees Celsius, 1.7 degrees Celsius and then even higher."
Previously, at the COP26 Climate Summit in Glasgow, Scotland in November 2021, more than 80% of countries unanimously agreed on net zero emissions targets. However, in reality there are many little policy action to achieve these goals.
Dr Andrew King, lecturer in Climate Science at the University of Melbourne, said the WMO report highlights how quickly humans are warming the planet.
"Our greenhouse gas emissions remain at record highs. Even until emissions are reduced to net zero, we will continue to see global warming." Dr. Andrew King said.
According to the Intergovernmental Panel on Climate Change (IPCC), net zero emissions is when anthropogenic CO2 emissions are globally balanced by conducting CO2 removals over a given period of time. determined. In other words, net zero emissions is a balance between the amount of greenhouse gases that humans put into the atmosphere with the amount of greenhouse gases released out of the atmosphere.
To achieve this equilibrium, we can use technologies or plant trees to capture CO2 from the atmosphere.
Dr Andrew King said, in the Paris Agreement on climate change aimed at keeping the Earth warm below 2 degrees Celsius and preferably below 1.5 degrees Celsius for a long time. The ability to cross the threshold of 1.5 degrees Celsius even in just 1 year is also very worrying.
As a result, if we don't try to reduce greenhouse gas emissions, we will face much worse heat waves and wildfires, as well as unrecognizable destruction of coral reefs. out.
Bob Ward, Policy Director at the Grantham Institute for Climate Change and the Environment, commented that these projections show that we are very close to the limit that most experts and governments have reached. concluded that the risk of impacts would be unacceptably high.
While there is no evidence that there will be an immediate worldwide catastrophe once global temperatures reach the 1.5°C mark, this has the potential to cause more harm to many countries through severe extreme events, such as floods and heat waves.
CO2 is one of the greenhouse gases that contribute the most to global warming. After CO2 is released into the atmosphere, it stays in the atmosphere and warms the Earth for decades. In fact, CO2 is mainly emitted from the burning of fossil fuels such as coal, oil, etc. The current CO2 concentration has accelerated significantly due to human-caused pollution.
At COP26, nearly 150 countries pledged to bring net emissions to "zero" by mid-century; more than 100 countries have joined the Commitment to Reduce Global Methane Emissions by 2030; more than 140 countries join the Leaders' Glasgow Declaration on Forests and Land Use; more than 48 countries participate in the Global Declaration on the transition of coal power to clean energy; More than 150 countries join the Global Adaptation Action Coalition…
Article referenced source: WMO, Reuters, Dailymail, CNN
https://soha.vn/trai-dat-co-the-vuot-qua-moc-15-do-c-vao-nam-2026-cac-chuyen-gia-lo-ngai-kich-ban-khac- 20220512075128091.htm
You are reading the article
Earth may pass the 1.5 degrees Celsius mark in 2026, experts fear another 'scenarios'

at
Blogtuan.info
– Source:
Soha.vn
– Read the original article
here