Đời sống
Exclusive "surgical scope" "made in Vietnam" increases the accuracy of knee surgery to more than 98%
This system helps surgeries achieve almost absolute accuracy, reduce complications and increase postoperative recovery, especially increasing the life of artificial joints.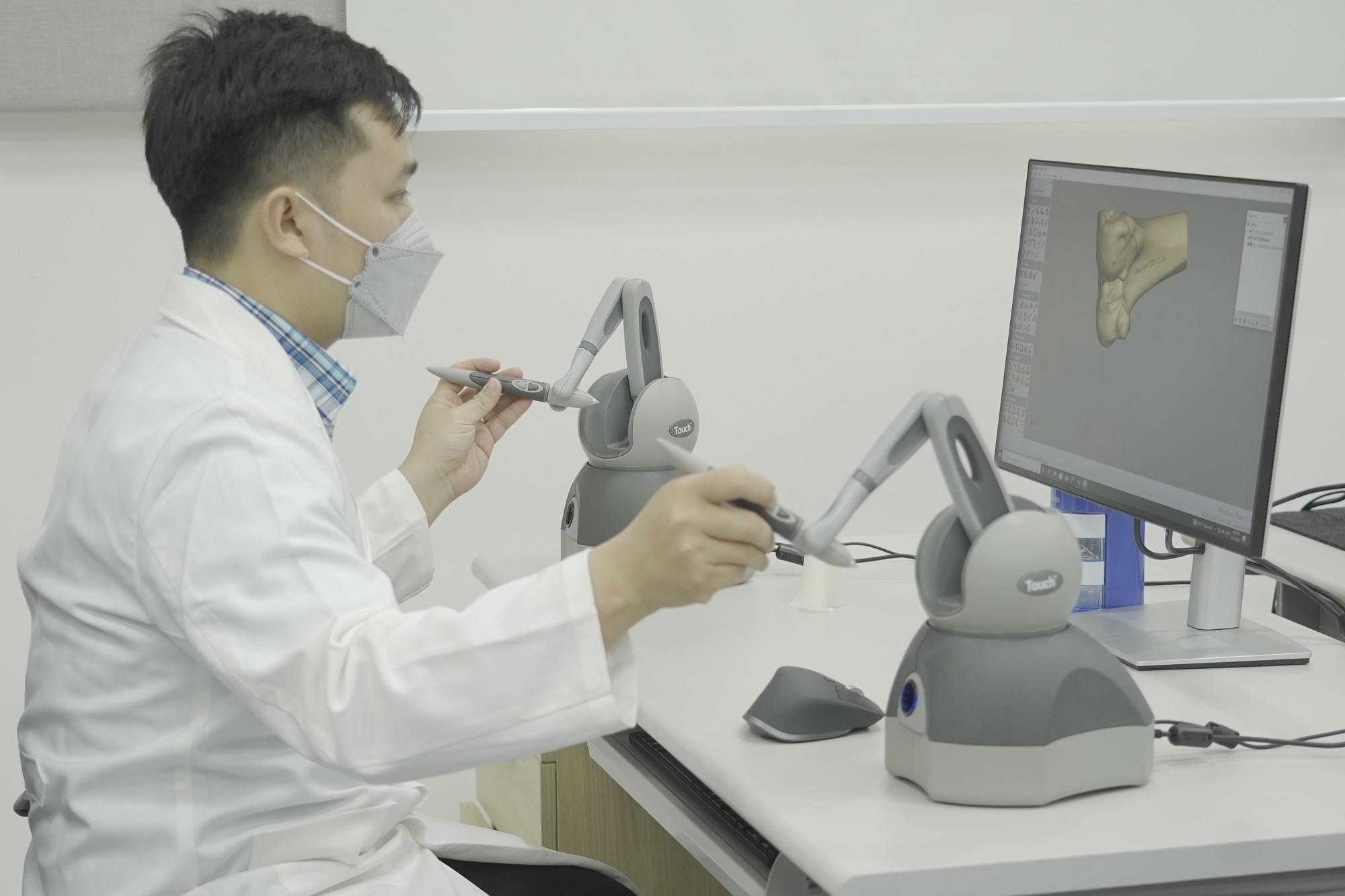 REMOVEA surgical locator device "yes 1 no 2"
Knee replacement surgery is a job that requires almost absolute precision, because the more closely the artificial joint that covers the outside of the bone fits into each slice of the doctor, the smoother and more stable the knee joint after surgery. . Therefore, the doctor needs to use a mechanical ruler to determine the cutting position. However, this type of "gauge" is often mass-produced according to "measurements" by foreigners, has low fine-tuning capabilities, and is quite cumbersome. These disadvantages sometimes lead to difficulties in surgery, even if it can lead to complications such as fractures, joint loosening, and limited knee flexion after surgery.
To solve that problem, researchers and doctors, experts at the Center for 3D Technology in Medicine – VinUni University and the Center for Orthopedic Trauma and Sports Medicine Vinmec Hospital have studied to bring the results to the study. into the application the 3D printed "surgical scope" is much more compact than the conventional mechanical ruler. In particular, this is a "one-of-a-kind" tool because it is specifically designed according to the musculoskeletal structure of each patient, providing a better quality of life for patients after knee replacement surgery.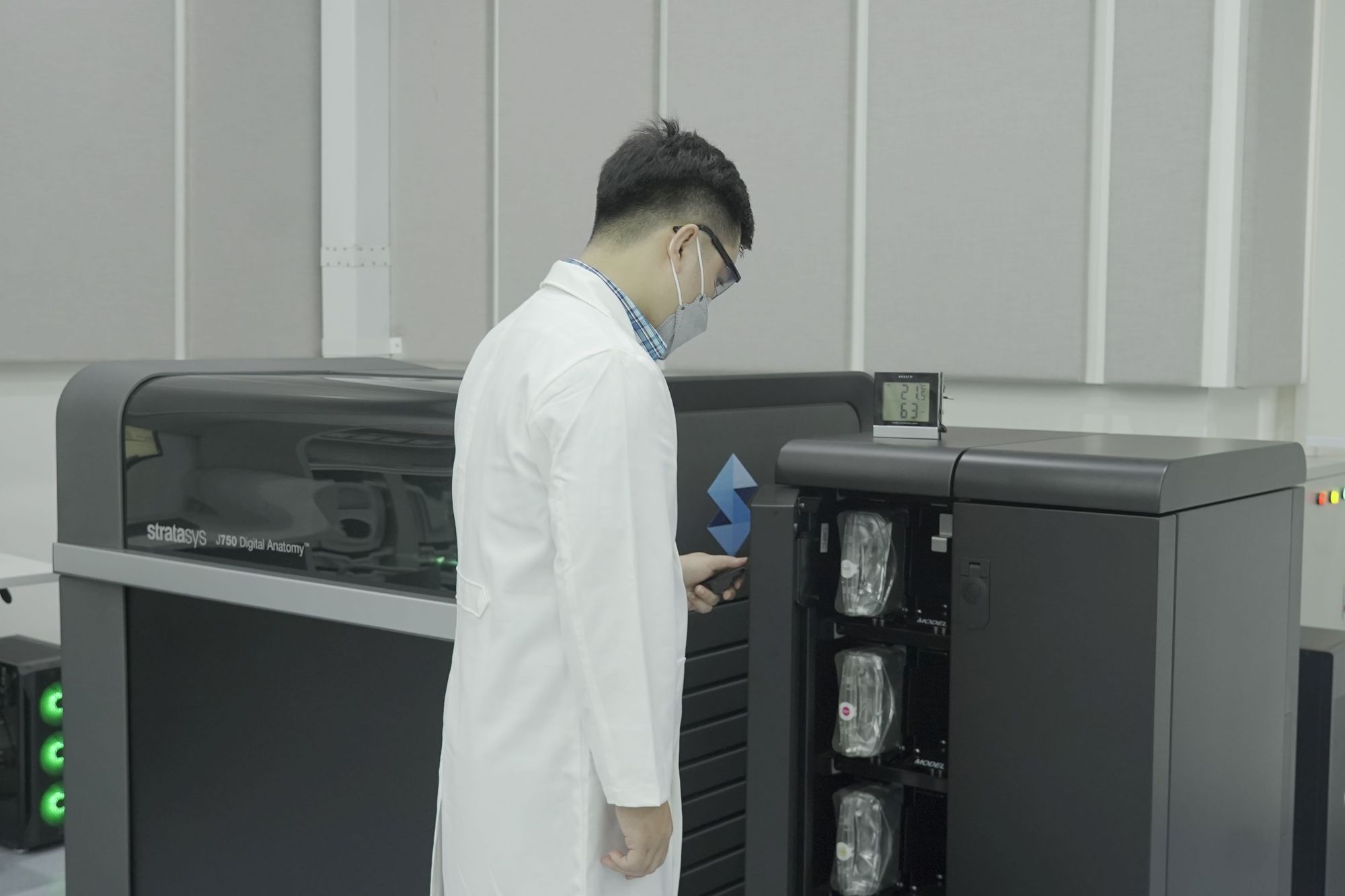 Only in the past 2 months, hospitals in the Vinmec Health System have very effectively put into use this "one-of-a-kind" sight for more than 10 knee replacement surgeries throughout the system. Up to now, 100% of patients have achieved a very good recovery, only 2 weeks after surgery the patient was able to walk without using crutches. The patient's recovery time can be reduced to 1/2, the range of motion is better, the patient feels more comfortable and comfortable when walking again. At the same time, doctors believe that the life expectancy of the knee joint can reach a maximum of 30 to 40 years, bringing great hope to patients who need joint replacement in middle age.
The ability to recover many times faster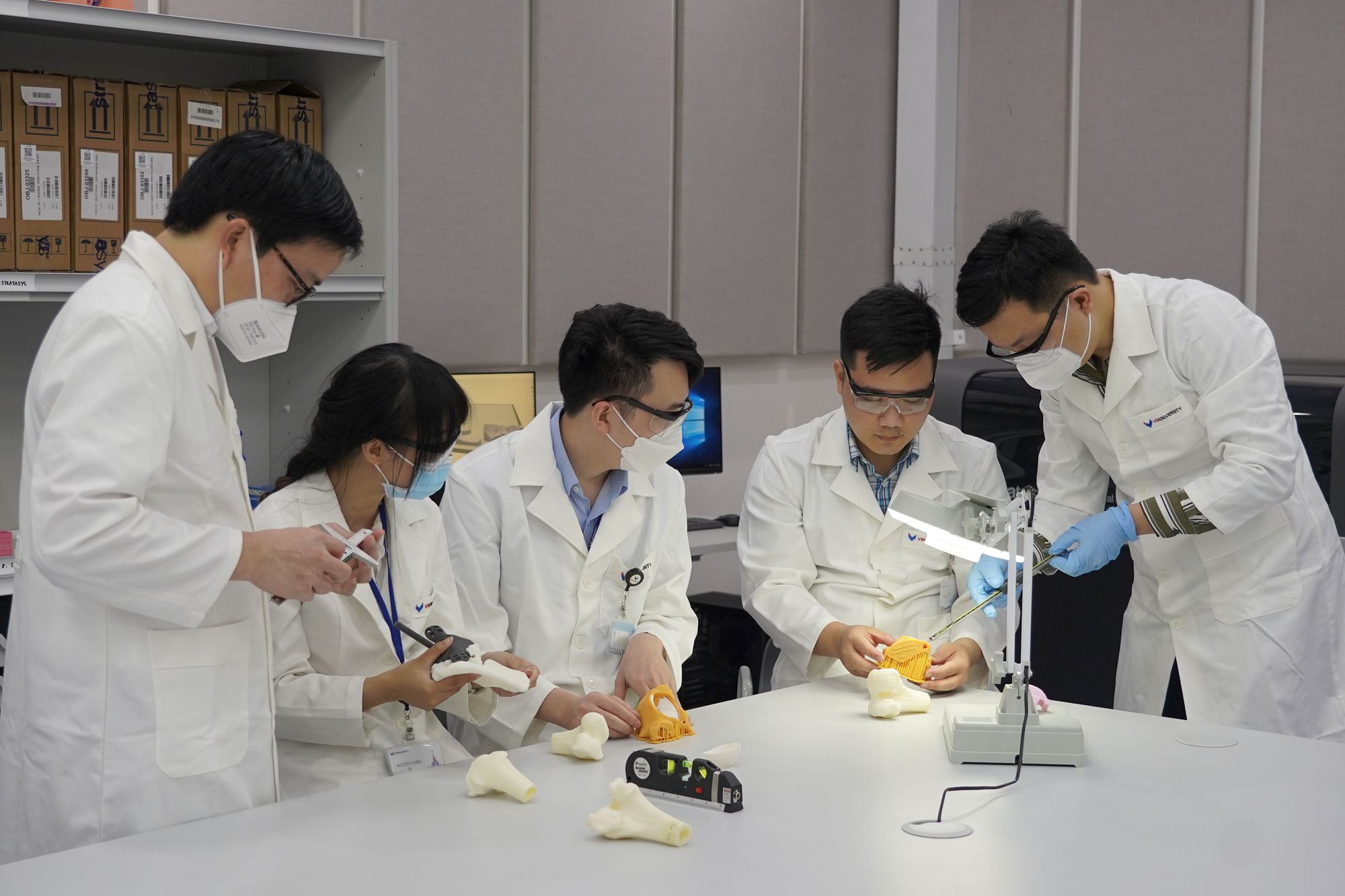 Two weeks after surgery with this navigation system at Vinmec Hai Phong Hospital, Mr. Nguyen Van V. (60 years old, Hai Phong) was able to walk almost normally. Recalling the time when he had to be in a wheelchair all day because of joint pain but still wondered about the success of the surgery, Mr. V. said: "I was worried at first surgery still can't walk, or only be a few years and then changed again. But when Vinmec doctors carefully prepared the operation for nearly a week, telling me very specifically about the operation with both pictures and models, I imagined what the replacement process would be like. Candlestick Very confident. So I decided to have surgery one side first, going to have surgery on the right side to speed up walking".
After just over a day of surgery, Mr. V. was able to walk with crutches and gently bend and stretch his knee without pain. After almost a month, he was able to remove his crutches, walk comfortably and walk up and down stairs. According to doctors, thanks to the new "surgical scope", his recovery results are much faster than that of most previous patients, it takes 3-6 months to return to normal life. .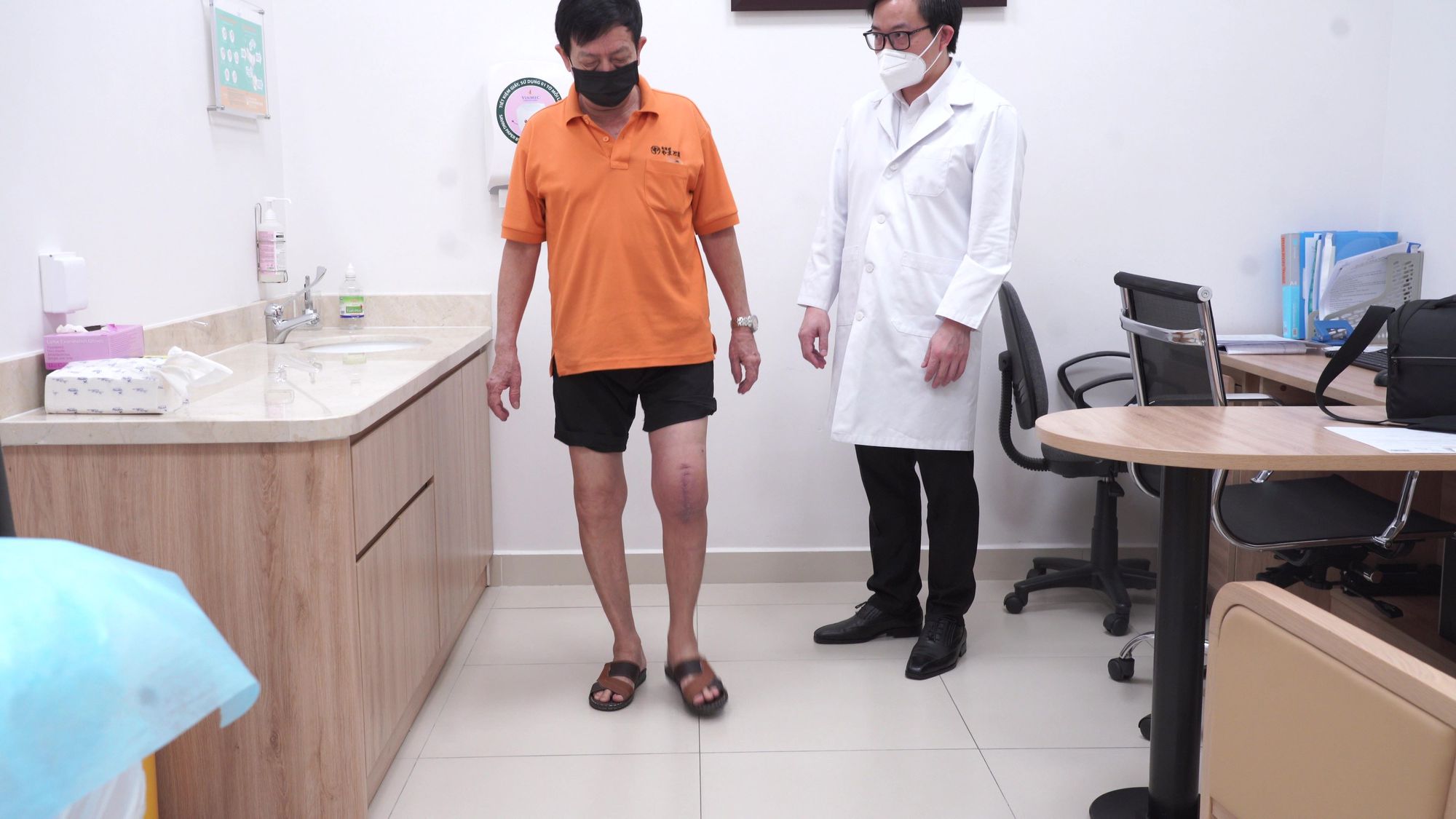 For this wonderful recovery, MSc. BS. Vo Sy Quyen Nang – Head of the Department of Knee and Ankle Surgery, Vinmec Center for Physical Therapy & Traditional Medicine said: "BILLIONpick up when replacing joints real in the operating room, we performed 2 experimental surgeries. The first is tissue-based surgery simulate the joint structure of People disease by computer software. From there, the doctor chooses the most optimal surgical method and positioning system. The second time is to use that 3D printed locator to peck tested on a 3D printed bone model that replicates exactly like the structure and characteristics of real human bones the patient, thereby calculating to ensure the actual surgery for the patient achieves the highest accuracy and minimizes possible complications. After successful with 2 last rehearsal and fine-tuning operations, the surgeon will print the kit This tool is made by 3D technology and uses precise positioning of each bone slice for real surgery.".
With meticulous preparation, combined with surgical positioning tools and specialized skills, each knee replacement surgery at Vinmec Hospitals can achieve an accuracy of over 98%. As a result, the patient can maximize recovery and achieve post-operative mobility that is superior to many previous classical surgical methods. Not only that, with 2 simulated surgeries on the patient's real anatomical structure, all possible problems during the surgery were evaluated, calculated and given a pre-treatment plan, so the real surgery will achieve the perfect 4K standard: no blood loss, no pain, no antibiotics and no long stay in place after surgery.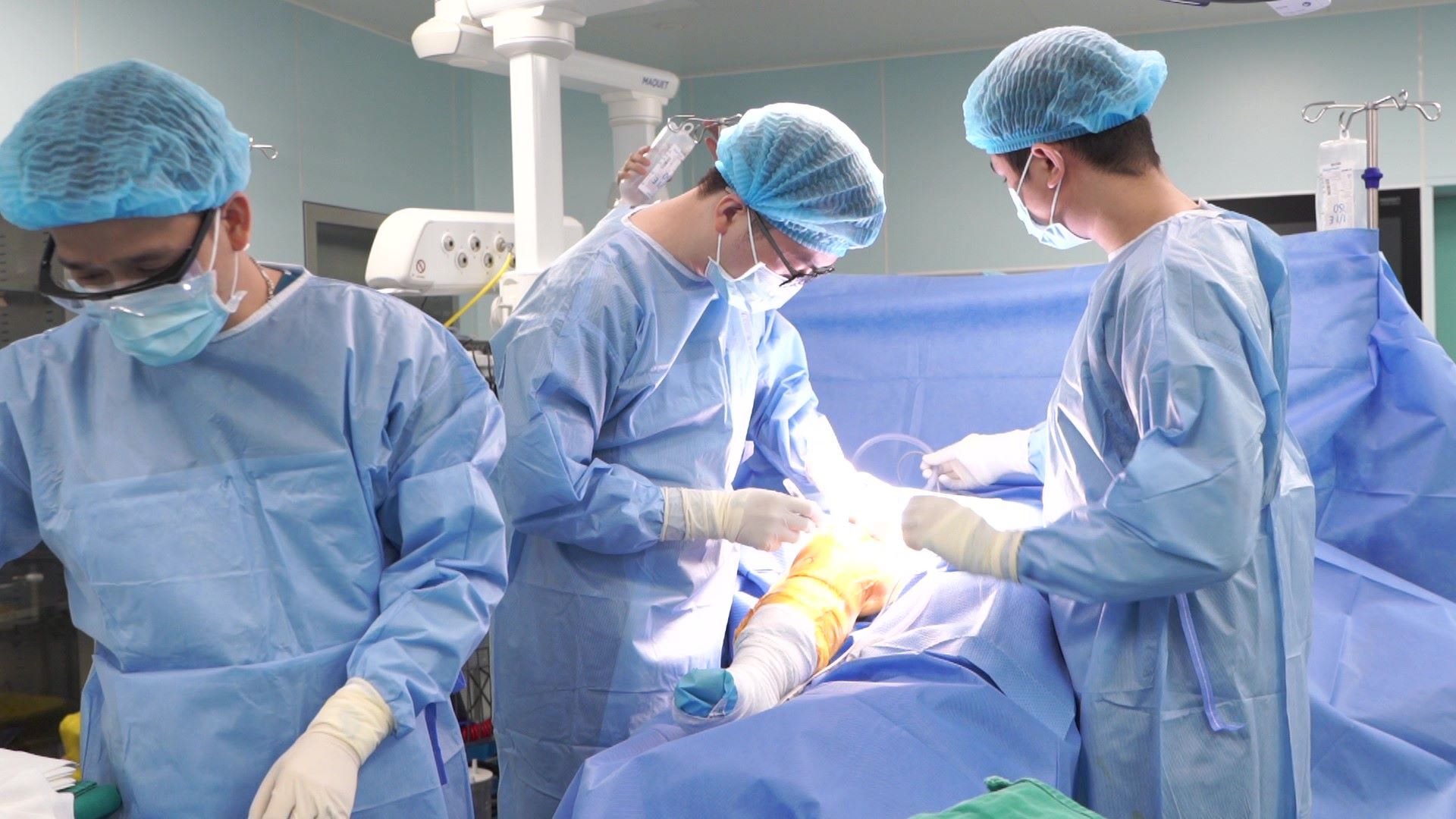 According to GS.TS.BS Tran Trung Dung, Director of Vinmec Center for Reconstructive Medicine and Traditional Medicine, with this compact 3D printing tool, even inexperienced surgeons can confidently perform independent knee replacement surgery. Therefore, joint replacement surgeries can be performed at all hospitals in the Vinmec Health System. In particular, Vinmec's 3D technology center in medicine can use surgical instruments that fit the anatomy of the Vietnamese people, but the cost is many times lower than products imported from the US or Europe.
"These devices will contribute too The individualized "revolution" in joint replacement surgery flourished. DThis makes a lot of sense, by As knee replacement surgery becomes more and more precise and increases its durability and safety, more and more elderly people, even young people, are willing to choose the surgical option to get rid of the pathological pain and improve the quality of life. high quality of life" – Prof. TS.BS Tran Trung Dung shared.
You are reading the article
Exclusive "surgical scope" "made in Vietnam" increases the accuracy of knee surgery to more than 98%

at
Blogtuan.info
– Source:
danviet.vn
– Read the original article
here