Thế Giới
Hot Mariupol: Haunting messages of soldiers entrenched inside Azovstal fortress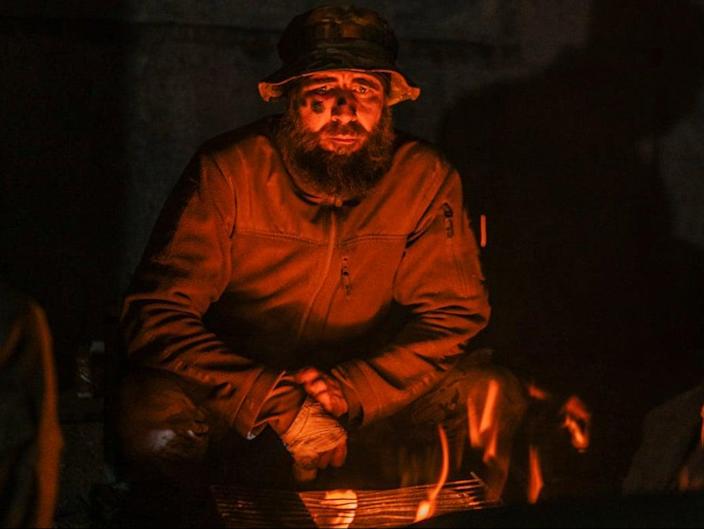 "I'm alive, but there's nothing left, the shelling is getting fiercer and there's less hope. We're dying here, I feel like I'm looking into hell. I'm not sure I can go on How long will it take and I don't know if we'll ever see each other again. Remember, I love you so much."
This message was the last Nataliia Zarytska heard from her husband, Bogdan, one of the soldiers desperately holding out inside the Azovstal steel plant under siege and daily air raids by Russia.
A force of about 2,500 men of which more than 700 were wounded were holed up in the Azovstal steel plant besieged by the Russians and most of the factory area had been bombarded with only twisted metal frames.
Most of the elderly, women and children were rescued from Mariupol under the coordination of the United Nations and the Red Cross. About 100 others were still there and relentless efforts to get them out were delayed as the two sides blamed each other.
Capturing Mariupol would be a rare victory for the Kremlin. Control of the port city of Mariupol would allow Russia to open a strategically important land route between the breakaway republics of Donetsk and Luhansk and the Crimean peninsula.
Ukrainian troops in Azovstal are mostly from the Azov Battalion. Some families of soldiers have formed support groups to lobby the Ukrainian government to organize the rescue of the remaining soldiers inside the steel factory.
Ukrainian President Zelensky stressed that international efforts are underway to ensure safe passages for the remaining troops and civilians. The situation is "extremely difficult" but "we must not lose hope," added Mr Zelensky.
But in Azovstal there seemed little hope of rescue. "We have no hope, only anger," Nicolai, a soldier, said in a message to The Independent via Telegram. "We were left here to fend for ourselves. We heard officials were saying that the government gave us a chance to back out. That never happened. Instead, the order was to stand our ground That's what we did, it gave the other units time to retreat and also the civilians to get out. We did our duty and we I expect the government to do the duty for us."
Ms. Zarytska shared another message from her 31-year-old husband from inside the factory. The message said: "We have 700 wounded here, 400 of them unable to move on their own. The Russians are attacking us, they are shooting from above, they have attacked the area where the wounded are. the wounded were in, killing some of them and injuring a few others. It was Dante's hell there. What do we do? Kill the wounded and then shoot ourselves? Most of all, our commanders ordered us to shoot ourselves rather than surrender."
On April 17, Nataliia Zarytska married Bogdan via Telegram. 'My man has lost 20 kg since being in Mariupol, he looks sick,' she said. "There wasn't a single ceremony, it was all very brief and even that time had to be brief because the Russians attacked. It was hardly the wedding anyone imagined would have. But it really was. amazing and made me think back to how precious life is I keep telling Bogdan we will be together again and have a family I keep telling him he mustn't give up he will get out of Azovstal, they will all get out of Azovstal".
During an unusual online press conference earlier this week, two Azov officers in the Azovstal factory accused the Zelensky government of failing to protect Mariupol and said that surrendering to Russia would mean the military would sign a death warrant for themselves. .
Lieutenant Illya Samoilenko said: "Our government has failed to protect Mariupol. Surrender is not an option because Russia has no interest in our lives, no interest in letting us live. ".
The Azov Battalion posted photos of wounded soldiers showing how they were living in squalid conditions "with open wounds" and "without the necessary medicine and even food." .
A public petition calling on the government to rescue Azovstal's defenders has gathered 1.5 million signatures in just a few days.
The Azov Battalion was incorporated into the Ukrainian army after the separatist war eight years ago, and many members and their families claim ties with the far-right have loosened. It is asserted that the recruitment was due to this battalion being one of the most professional units in the Ukrainian forces, rather than for ideological reasons.
Like many other wives of Azov battalion soldiers, Zarytska joined protests calling for rescue. But she wanted to emphasize that the purpose of families is to seek cooperation, not confrontation. One suggestion is that the fighters could be evacuated to a third country – possibly Turkey.
Evgeny Sukharnikov, whose 24-year-old son is one of the fighters in the Azovstal factory, said: "Every day is very important, and the longer we wait, the more we worry about what might happen. We are all trying to find a solution. Surrender is not an option. They are right to fear that the Russians might kill them. We really need international help right now to save them. We want the countries that have relations with Russia to intervene, this is a humanitarian crisis," Sukharnikov said.
Tatiana and Stavr Vyshnyak lived in Brovary, near Kiev when it became a battleground between Russian and Ukrainian forces. Their 21-year-old son Artem, stationed in Mariupol, is in regular contact to check that they are all right.
"Now it's our turn to be very worried," said 43-year-old Vyshnyak. "Civilians have already left Mariupol, but we don't know what will happen to the soldiers, we don't know what the Russians will do to soldiers like my children."
You are reading the article
Hot Mariupol: Haunting messages of soldiers entrenched inside Azovstal fortress

at
Blogtuan.info
– Source:
danviet.vn
– Read the original article
here