Giải trí
Life Style
Hua Vi Van – The most handsome U50 uncle in Vbiz: "I don't want to put pressure on the kids to raise me when I'm old"
Returning to the big screen as Uncle Thai was beaten and bruised in the movie Super Easy Job, Hua Wei Van received a lot of attention from the audience. No longer a handsome man who is fascinated with the usual elegant style, Hua Vi Van has a strong makeover with the image of a retired policeman, with injured legs.
Experiencing work and life, Hua Vi Van has sent many candid shares.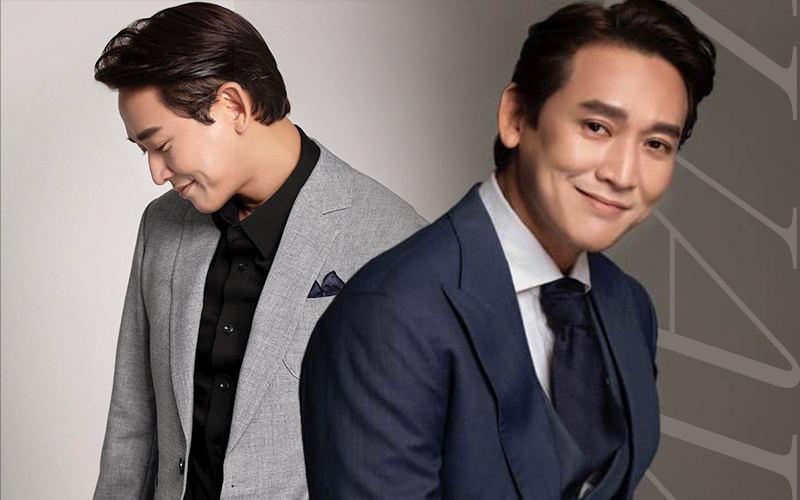 The blood that viewers see on screen is my real blood
Is Super Easy Job your most battered movie ever? What injuries did you experience while filming this movie?
This is my first action movie. Although he trained for 3 months with martial arts direction, injury is inevitable. This is a big challenge, especially when the whole crew is in the process of filming, can't stop to let me recuperate or rest a lot. There are times when it seems insurmountable, such as the scene of the confrontation with Tien Luat on the canoe.
The blood that the audience sees on the big screen is real blood. The action scenes of Thai characters make up the majority of the film, so the crew, especially Thu Trang – Tien Luat, are worried. I think it's a worthy trade-off, because when the film was released, people also recognized the efforts that the crew put in.
Hua Vi Van does not expect his children to take care of him when he is old
What is your relationship with the couple producers Thu Trang – Tien Luat and Kieu Minh Tuan?
We've been close since Blood Moon Party and got to know each other better after that. When Trang invited me to play this role and finished reading the script, I immediately accepted without asking anything about the salary. Besides the purpose of supporting the people I love, from an artist's perspective, I also feel satisfied when receiving a role that makes me ponder and strive.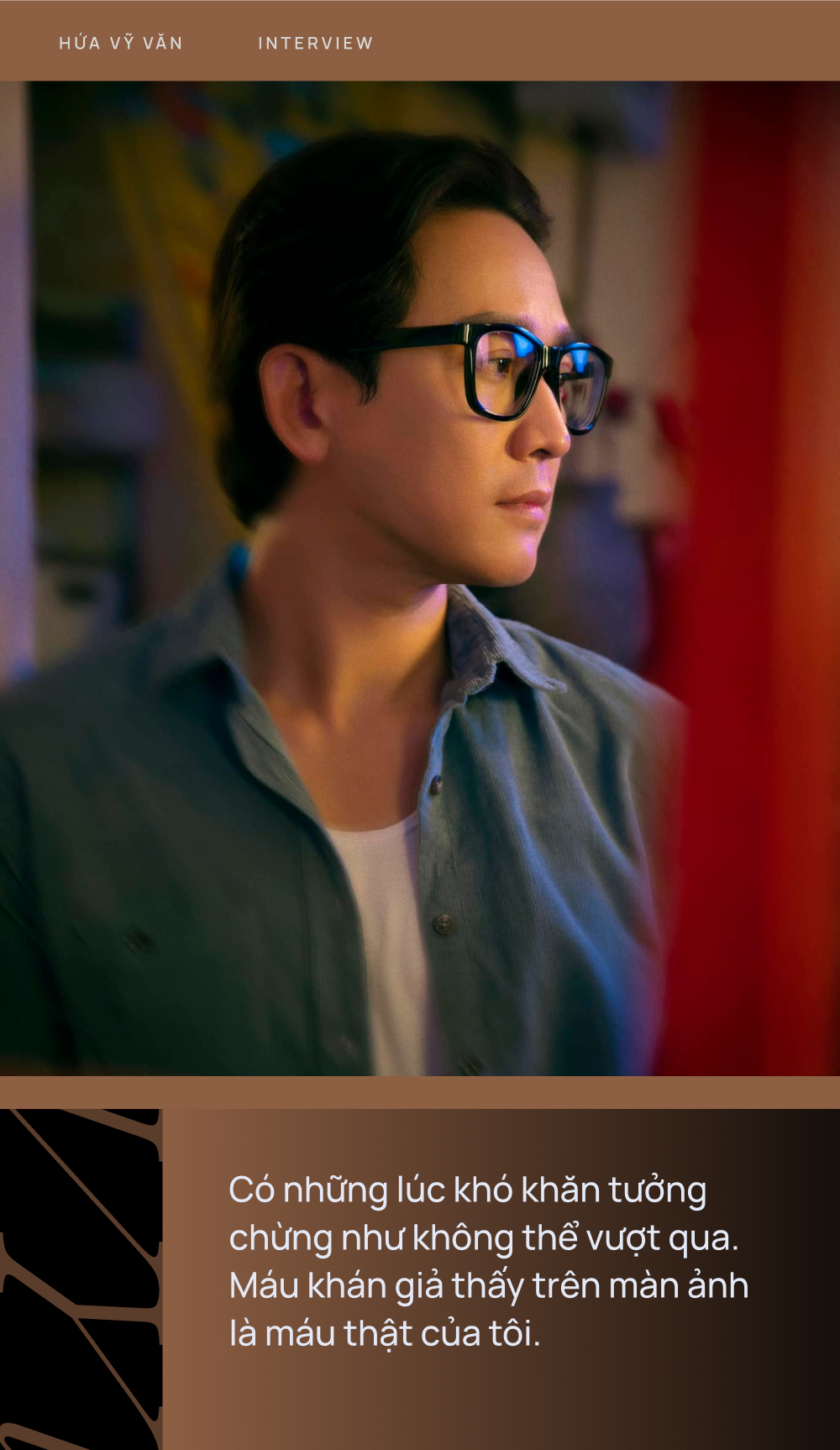 There are some viewers who think that Hua Vi Van's acting in the father and son scenes with Lam Thanh My is not really round. How do you share about this?
It is also possible that each audience has a different perception. Some people will find it enough, some people will feel just right or not yet. It is like a cocktail, the bartender will measure the same but the taste of the person enjoying it will be different.
To be honest, the father-son scene wasn't in the script at first. After many times of sitting down to work and review, we found it necessary to add those scenes to clarify the psychological development of Uncle Thai's father and son. Little My's roles are not many, but they are all "nail" scenes for Thanh My.
Playing a role older than his real age, did Hua Vi Van have any memorable experiences?
Uncle Thai's character is a retired policeman, also about 50 years old, and I am 42 years old this year. During the months of filming, I had to keep my old image. When they see me as old, the audience often criticizes Hua Vi Van as old and ugly. But before filming Super Easy Job, brands often asked for a youthful image, so when taking pictures, I had to spray my hair black.
Many times when I go out with gray hair, the audience looks at me with surprise. Once, the driver asked my manager that: "Why Van is your age but looks so dilapidated". The waitress in the film crew didn't recognize me either, thinking I was a real elderly actor. What's even more funny is that she told the manager to give me enough to eat because she saw that I was old, and I was still thin and weak and looked so sad. Just kidding, but if people look at Hua Vi Van and see that their color is down, this is also considered a partial success.
Don't ask me about love, I don't know the answer
Currently, we have not heard Hua Vi Van talk about getting married. Is marriage with Hua Vi Van still far away?
I hear this question every year. Actually, I think everyone has a different life, the definition of family is also different. You define having to get married and have children to be a family, and I think family has been available since I was born. Not all flowers have leaves, not all trees have flowers. There are many fruits that grow on the branches, but there are fruits that grow on the ground. So getting married or single is a choice. It doesn't matter if you are happy or not!
Has Hua Vi Van thought about not getting married but having children to take care of her in the years to come?
You probably know my situation. I have been taking care of my brother since childhood. When I was alive, I thought like you, that he would be the one to take care of me in old age. So we should not think too much about the future in the present, but appreciate what we have.
My paternal family has 3 uncles and 3 aunts who have never been married and they still take good care of themselves. On the maternal side, the aunts are all separated and stay there to raise their children to be successful. I consider them as my own children and take responsibility for them. However, with or without children, I don't want to put pressure on the kids to take care of me when I'm old. That's just my thinking.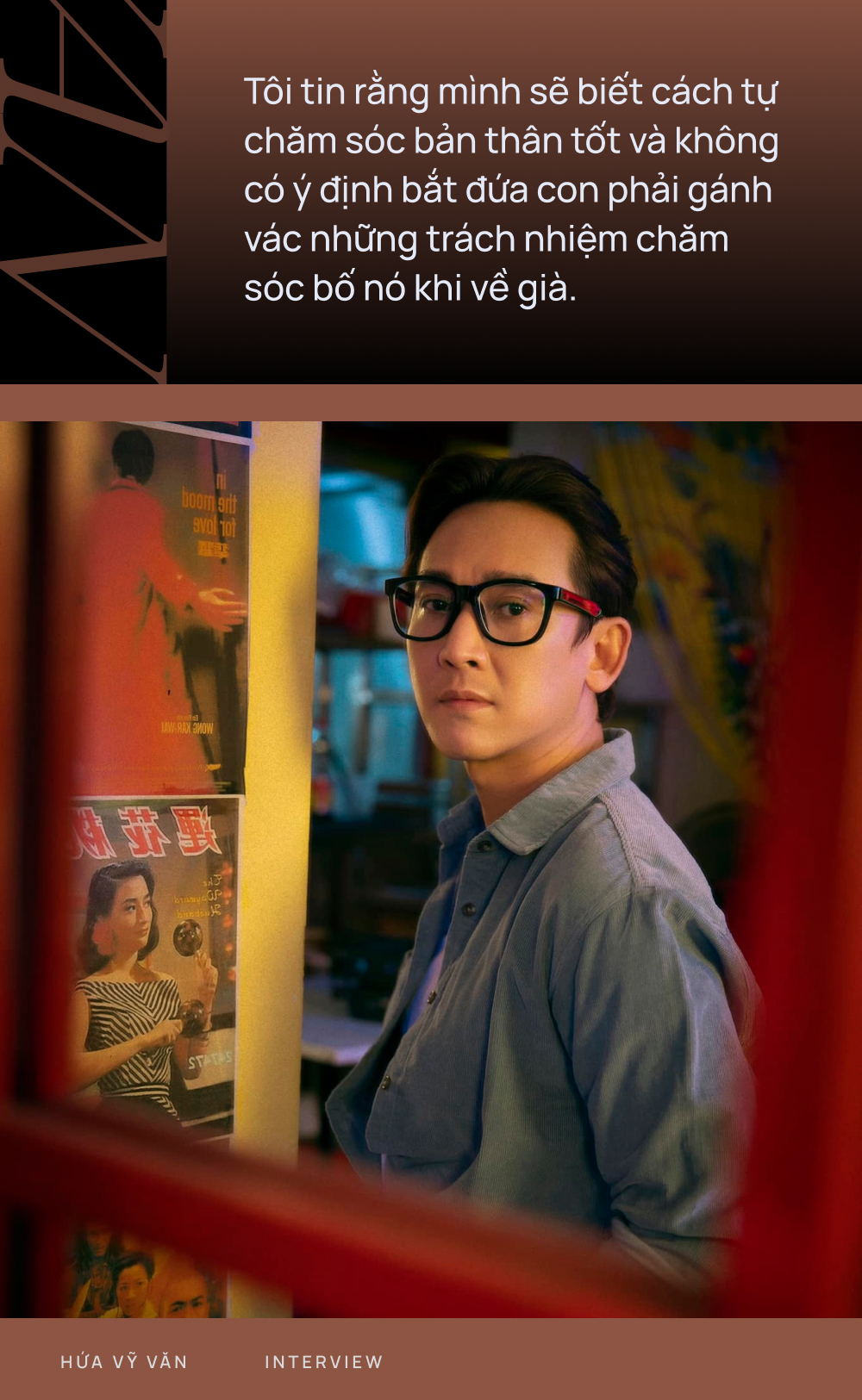 In showbiz, does Mr. Hua Vi Van have many friends? For you, is the friendship in showbiz different from the friendship of ordinary people?
I once shared that I would rather be an artist than a celeb. The professional environment also exposes me to many complex and tempting things. But sometimes I'm also a bit carefree, whether I'm slandered or drowned, I don't know. I did almost nothing to protect myself, I just chose to be silent. My personality has always been like that.
So in the film world, I have many friends and colleagues. I love and respect them, ready to support each other wholeheartedly if they need it. When we met, we were also very comfortable, we didn't have to be formal or have to act to prove our closeness. In life, I also have close friends. In addition, the relationship of social friends, partners, both mutually beneficial. We all have relationships like that.
Currently, is Mr. Hua Vi Van in love with someone?
Now, I love those who love me. I appreciate all the love for me. I am someone whose heart was broken so I will give and share more than receive. Please don't ask about love, I don't know the answer.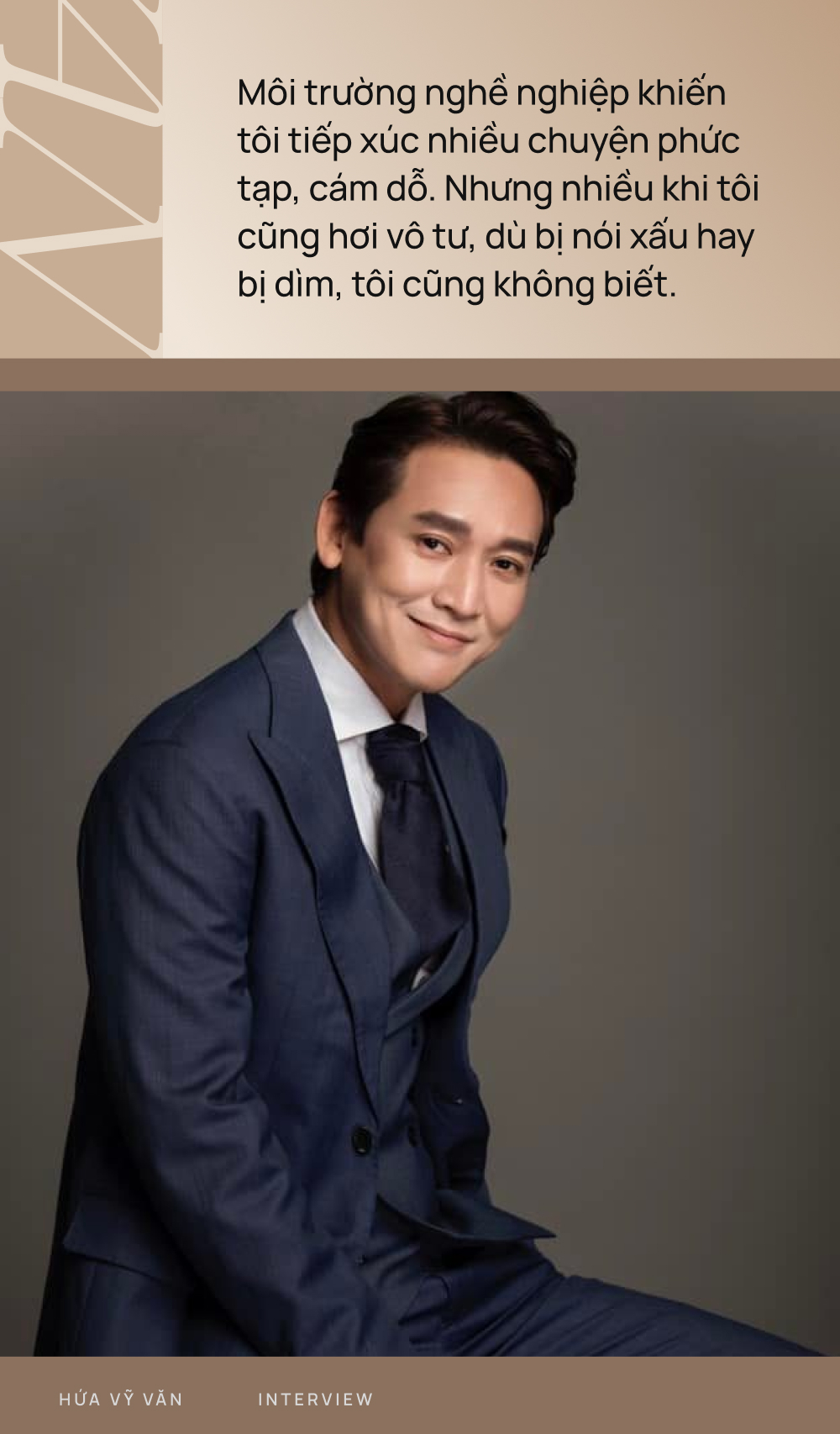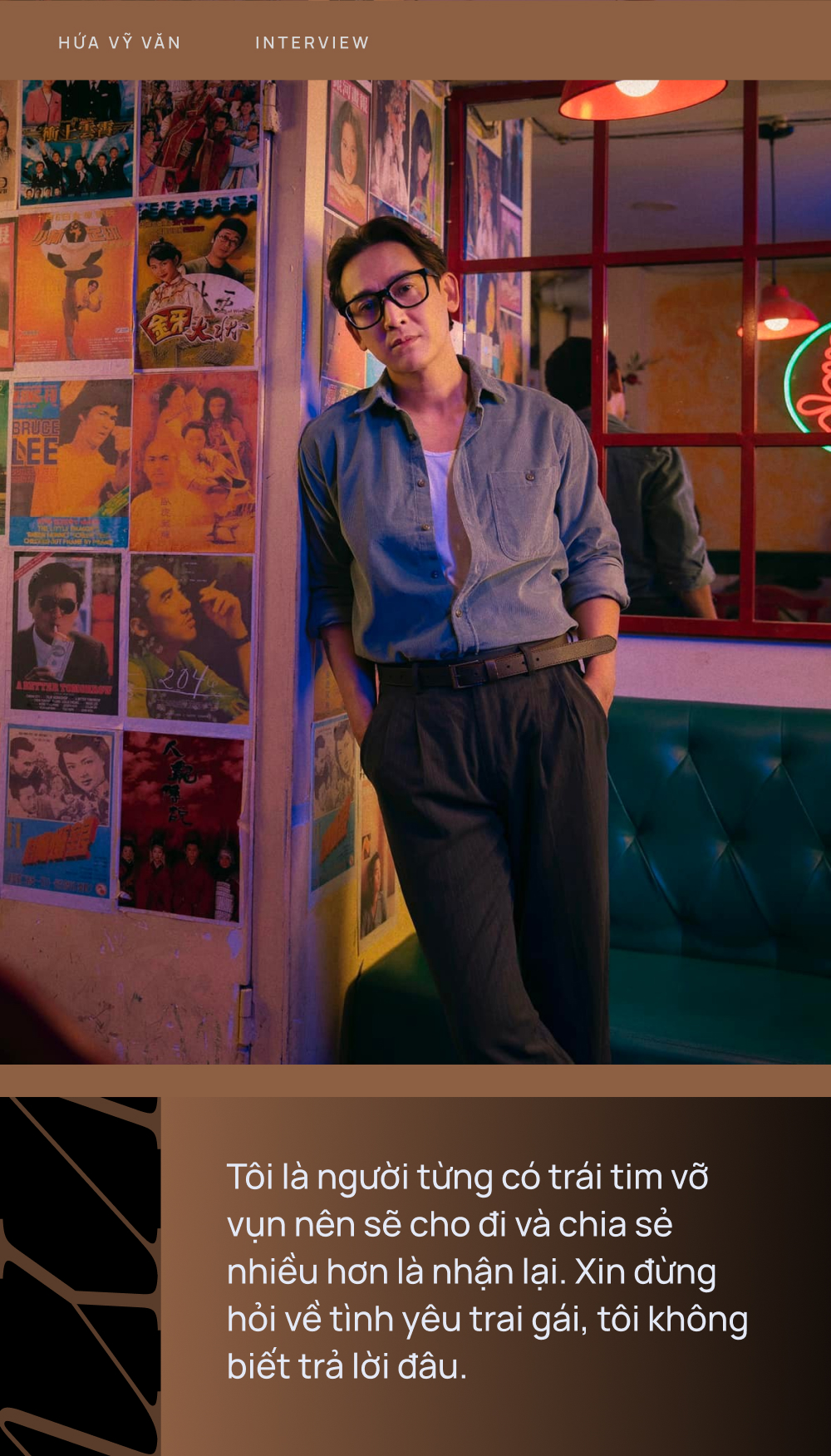 How does Mr. Hua Vi Van define happiness?
Once, a reporter met me to talk about this because she went through many things and was not happy. Instead of answering interviews responsibly, I sat down to help you open up. People think that just choosing someone to love will make them happy, or diving into work, being successful, rich will be happy. But obviously still not. I told her that happiness is not something I create for myself. We must know how to give freely in order to receive in return. At the end of the interview, I am a happy person because I was able to help that reporter a little bit, with my experiences and life capital.
Does Mr. Hua Vi Van want to share something with the audience who, for various reasons, fall into the scene of late husband – late wife?
I consider that I am not qualified and experienced enough to share this issue. Because everyone has a different life and situation. I can only say that I am a person who knows how to accept, be satisfied with what I have instead of thinking negatively, and always believe in the predestined fate of God.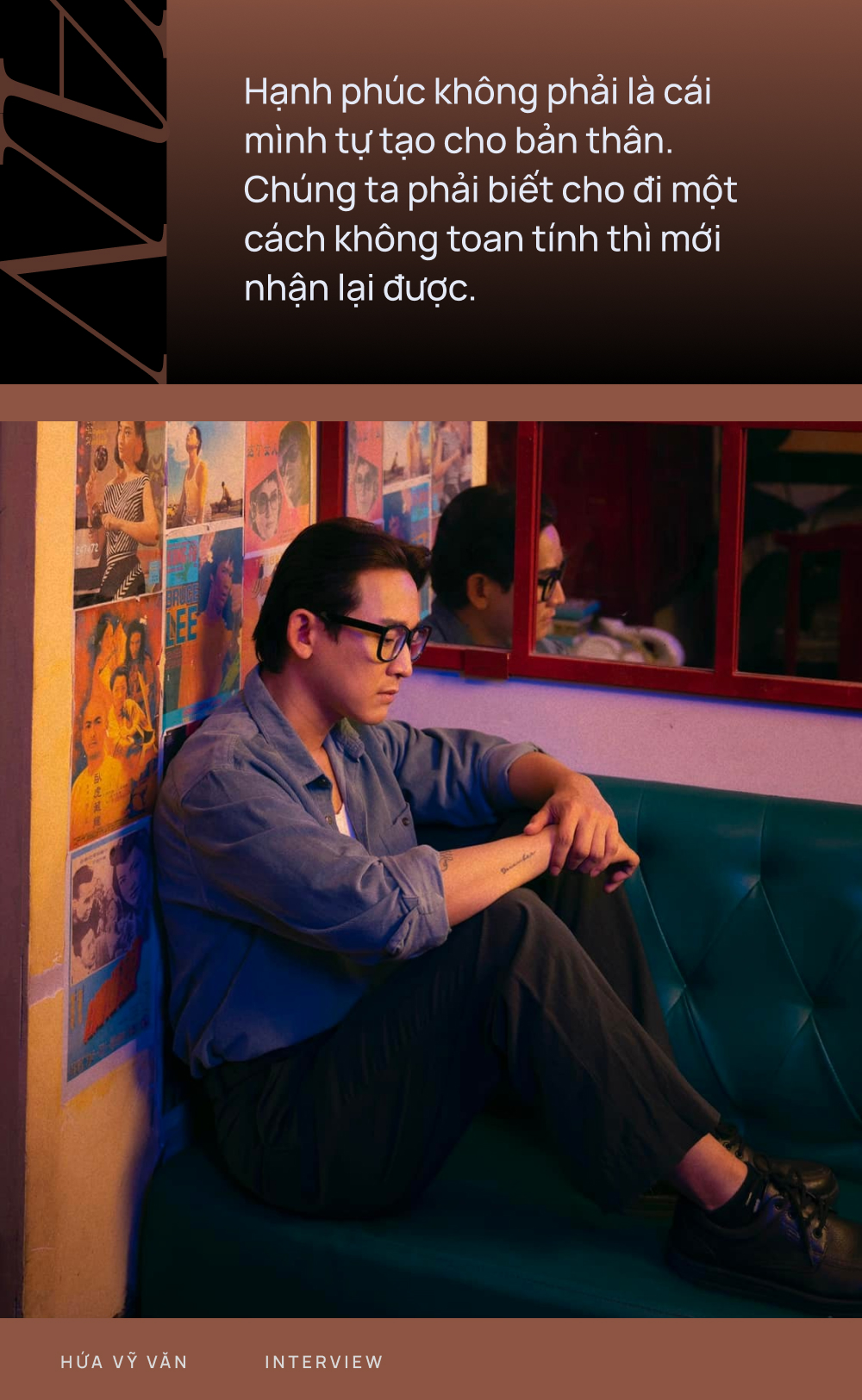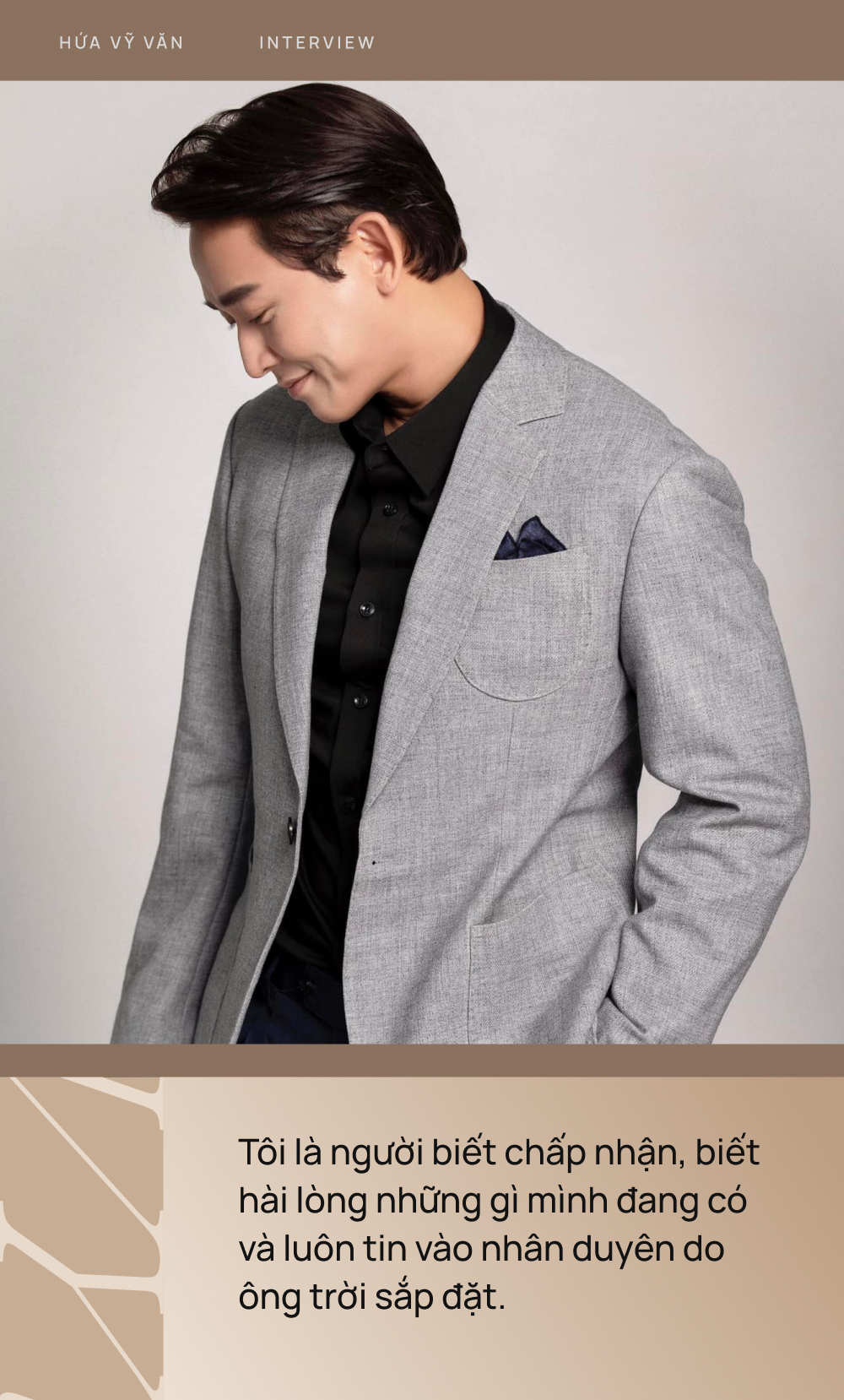 What are Van's new plans?
After completing the responsibility of promoting the movie Super Easy Job with my brothers in the film crew, I will complete the second volunteer trip in Ninh Thuan Province to give scholarships to 50 disadvantaged children. On the first trip, I gave gifts to Mai Tam Vi Hoang nursing home in Ho Chi Minh City. All the money comes from the sale of paintings in the recent Phu Hoa exhibition.
Thank you Hua Vi Van for taking the time to share!
https://afamily.vn/hua-vi-van-ong-chu-u50-dep-trai-nhat-vbiz-khong-muon-tao-ap-luc-cho-nhung-dua-tre-phai-nuoi- I-khi-ve-gia-20220509233021132.chn
You are reading the article
Hua Vi Van – The most handsome U50 uncle in Vbiz: "I don't want to put pressure on the kids to raise me when I'm old"

at
Blogtuan.info
– Source:
Afamily.vn
– Read the original article
here