Alo bác sĩ
Giải trí
Missing one thing after sex, young wife Bac Ninh is obsessed with completely extinguishing inspiration when falling in love
Hello!
After listening to your confession, the first issue I want to share with you as well as many other women is choosing a safe method of contraception. There are many methods of contraception available today, including the use of oral contraceptives or emergency contraceptive pills.
As an obstetrician, I always recommend that women, especially those who are married but have not planned to have children or have had enough children, should use long-term contraceptive methods such as implant, ring or sterilization (in the case of having given birth to enough children) so as not to worry about unwanted pregnancy and safe. As for birth control with pills, you can still use it, but it is easy to cause side effects or forget to take the pill, the chances of pregnancy are still very high.
For the fact that you do not know you are pregnant, taking emergency contraceptive pills and then having to abort the pregnancy, thereby causing obsession with sexual activities, the fact that not only you but many people have fallen into This situation.
To solve this problem need:
Firstly, it is desensitization when sex. The hypersensitivity to solve here is the obsession in "sex", specifically how to have a successful relationship, achieve pleasure but not get pregnant. To do that, as I said, it is necessary to apply long-term contraceptive methods that are both safe and effective.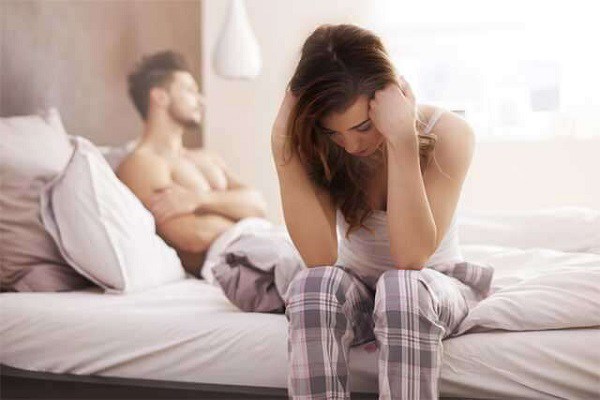 Many women are obsessed and do not sublimate in sex after having an abortion. Illustration.
When safe contraceptive methods have been applied, after a period of time the wife has sex but is not pregnant, they will gradually feel secure and regain the feeling of "love". The husband also plays a huge role in this, it is necessary to understand the psychology of his wife when doing "sex", because the more successful the relationship, the faster the woman forgets the previous obsession.
Second, you need to focus as much as possible when doing it. Accordingly, when desensitizing sex, both husband and wife need to focus as much as possible when doing sex, the wife needs to focus on her husband's body, not letting thoughts intertwine in his head.
For example, when having sex, the wife is afraid of getting pregnant, while having sex, she thinks that taking oral contraceptives every day is not safe… if that's the case, the obsession will last and gradually lose her sexual instinct.
On the contrary, if we are natural, comfortable, secure about the contraceptive method we are using, focus on caressing her husband's body, say words of love, etc., then the whole "sex radar" system in the body will be activated and will achieve orgasm during sex.
You are reading the article
Missing one thing after sex, young wife Bac Ninh is obsessed with completely extinguishing inspiration when falling in love

at
Blogtuan.info
– Source:
Eva.vn
– Read the original article
here