Ngoc Han (39 years old, Dong Thap) currently has a happy little home with Andrzej (44 years old, Poland) and 2 children, a girl over 3 years old and a boy over 1 year old. After 4 years of marriage, experiencing 2 births, she knows that she has found the right person.
Han's small nest in Poland.
After giving birth, she hugged her child for 5 months alone and went to a foreign country
Ms. Ngoc Han and Mr. Andrzej knew each other through a close friend of Ms. Han introduced. At that time, she was 35 years old and Andrzej was 40. At that time, her best friend worked on a farm in Norway and knew Mr. Andrzej, so seeing that she was "too lazy", introduced him to her. At the first talk, she was impressed by her high nose and standard beard. Especially because she is very passionate about hybrids, she decided to open her heart to him. After 4 months of chatting via Facebook, Mr. Andrzej flew back to Vietnam to meet her and he was surprised because she was so small compared to what he thought.
"10 days he stayed in the city. Ho Chi Minh City, I don't think anything of it, just know that he is diligent, caring about people around him and a warm person. Then I took him home to meet my family and after 3 months, we had a wedding ceremony."Han shared.
After the wedding, Mr. Andrzej had to return to Poland to prepare documents to sponsor her. Due to not being familiar with the procedures, she and her husband faced many difficulties, he had to fly back and forth many times. Because of paperwork problems, she had to give birth to a big baby in Vietnam and was pregnant and couldn't be with her husband.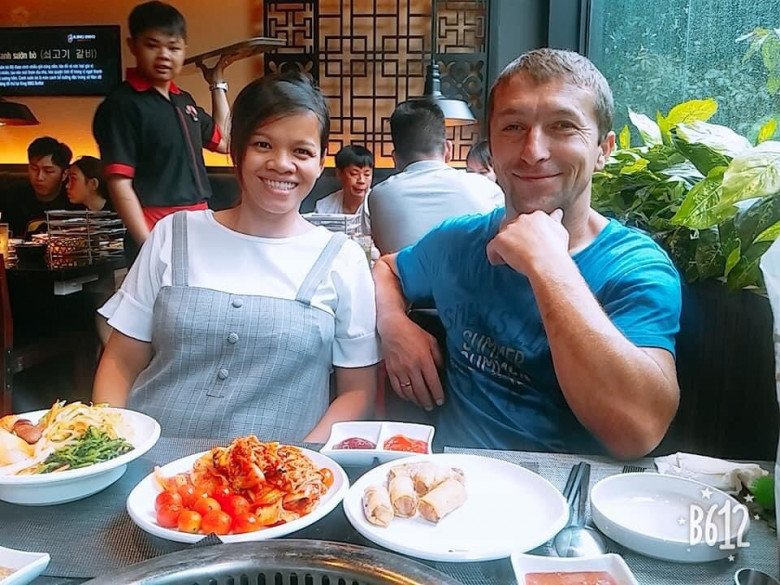 When she was pregnant for the first time, her husband only returned for a month when she gave birth and had to leave.
Speaking of this, Han smiled and said that although she was sad because she needed her husband the most, she was not there, but she was lucky to have a smooth pregnancy, with her mother and 2 younger sisters taking care of her, so she was very leisurely. Besides, he also video calls her every day, so her mood is also more comfortable. Her first pregnancy gained 20kg due to inexperience, so she "eats freely" and has gestational diabetes.
It is known that when she was about to give birth, Mr. Andrzej flew back to take care of her for a month, then he flew back to Poland to complete the procedure. It was not until the child was 5 months old that her family was reunited.
"I gave birth to my first child in Vietnam. Because the fetus is 4.6 kg, it must be delivered by caesarean section. He took care of me for a month and had to fly back to take care of the procedures, so my husband and I had to be apart, and I took care of the child alone. My baby was 5 months old, I just got a visa, but he couldn't come back to pick me up, so the mother and daughter carried each other away. At that time, I was also very worried because it was the first time I went away to have a small child. However, after 2 flights, luckily, I got there and the family was reunited." Han recalls.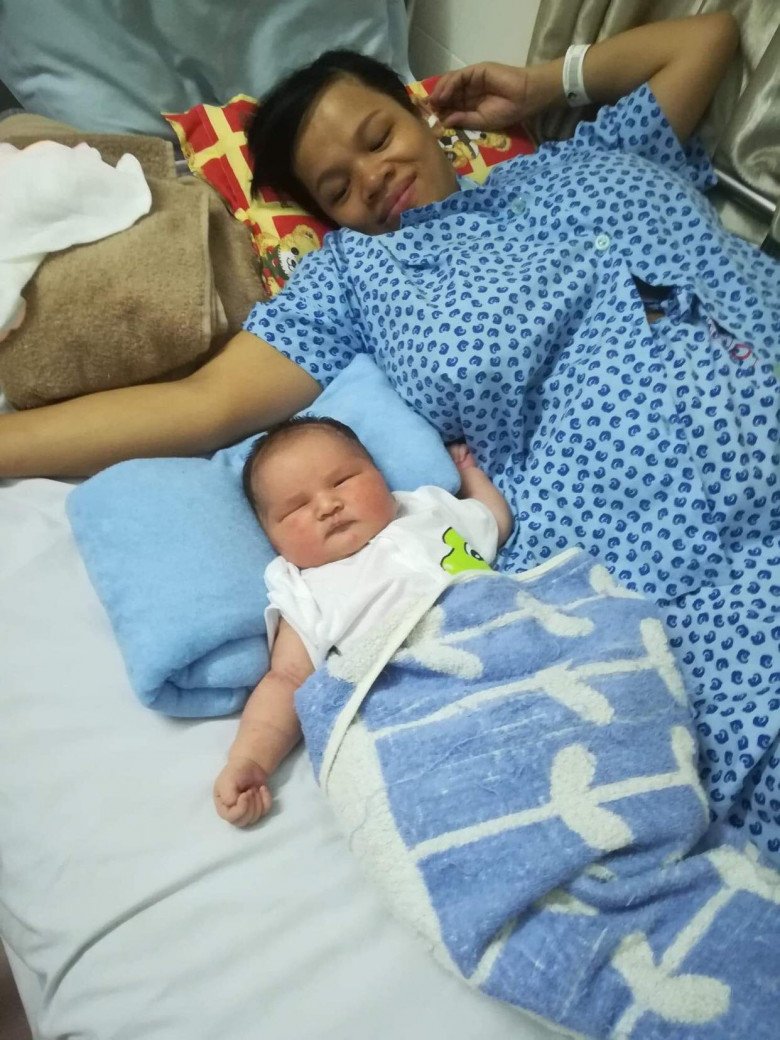 Her baby weighs 4.6 kg.
When I first set foot in a new country, everything was strange and surprising to Ms. Especially eating and drinking is even more unfamiliar. Thanks to his psychological husband, he bought everything from rice, rice cookers to Vietnamese dishes for her to cook at home, so she gradually got used to it and settled into a life away from home.
After giving birth for the second time, many times I am stressed, tired, sad, and crying
When the baby was 2 years old, Ms. Han gave birth to her second baby. Like being pregnant with a big baby, her second pregnancy period was quite smooth, without any morning sickness. However, being pregnant at the time of the COVID-19 epidemic, especially with a history of gestational diabetes, she had a little difficulty.
"When I was pregnant, I didn't have any morning sickness, my husband would go to work in the morning and come back to cook in the afternoon to help me clean the house, bathe the big baby and put the baby to sleep. Due to the COVID-19 pandemic, the time to see the doctor must be scheduled a month in advance. In addition, because my first baby had a history of gestational diabetes, the second time I was pregnant, I had to eat a lot of things and only gained more than 10kg. I also have to go to a doctor who specializes in diabetes to monitor my health." Han shared.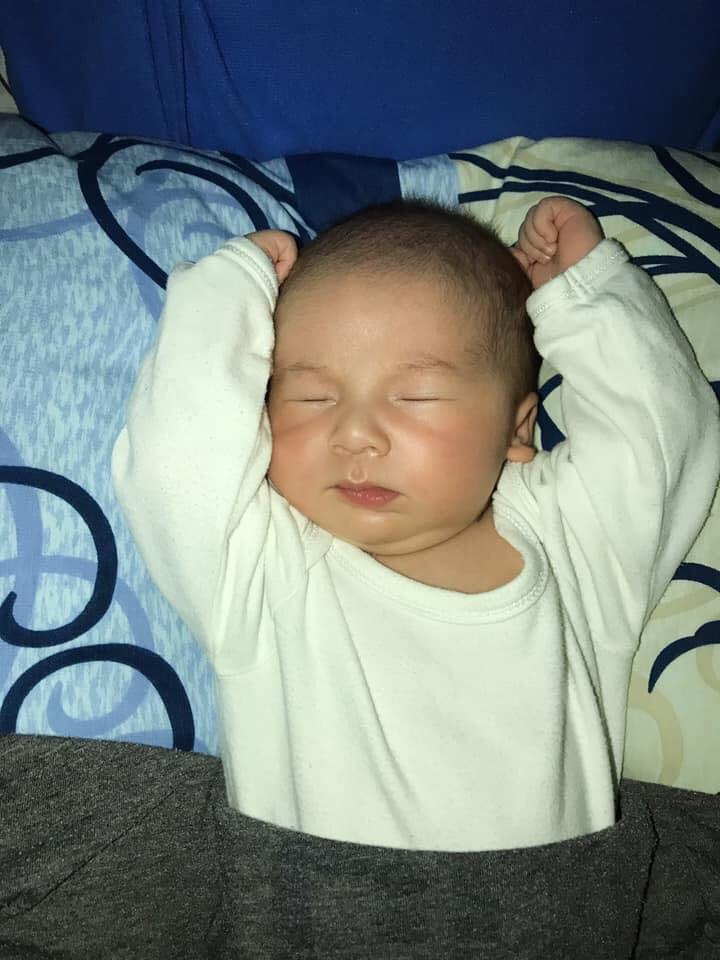 Her second baby was born weighing 3.37kg.
Just like the first baby, to give birth to the second baby, she had to have a caesarean section. However, her second baby was born before the scheduled surgery scheduled by the doctor. That day she felt pain in her stomach, her husband took her to the hospital to examine her without bringing anything. Unexpectedly, going to the hospital to see the doctor, he said the operation was always in the night, making the couple unable to return in time.
"I finished surgery alone because of the COVID epidemic, so the hospital had no relatives to take care of, my husband had to go home. After 12 o'clock, the doctor let me go to the room to see the baby. Although I gave birth unexpectedly, I did not have to worry. Here, giving birth does not have to pay any costs. I was hospitalized for 4 days, I was taken care of 3 meals a day, there was always hot tea every day, nurses and nurses were always on duty to ask questions, and the doctor also visited every day." Han said.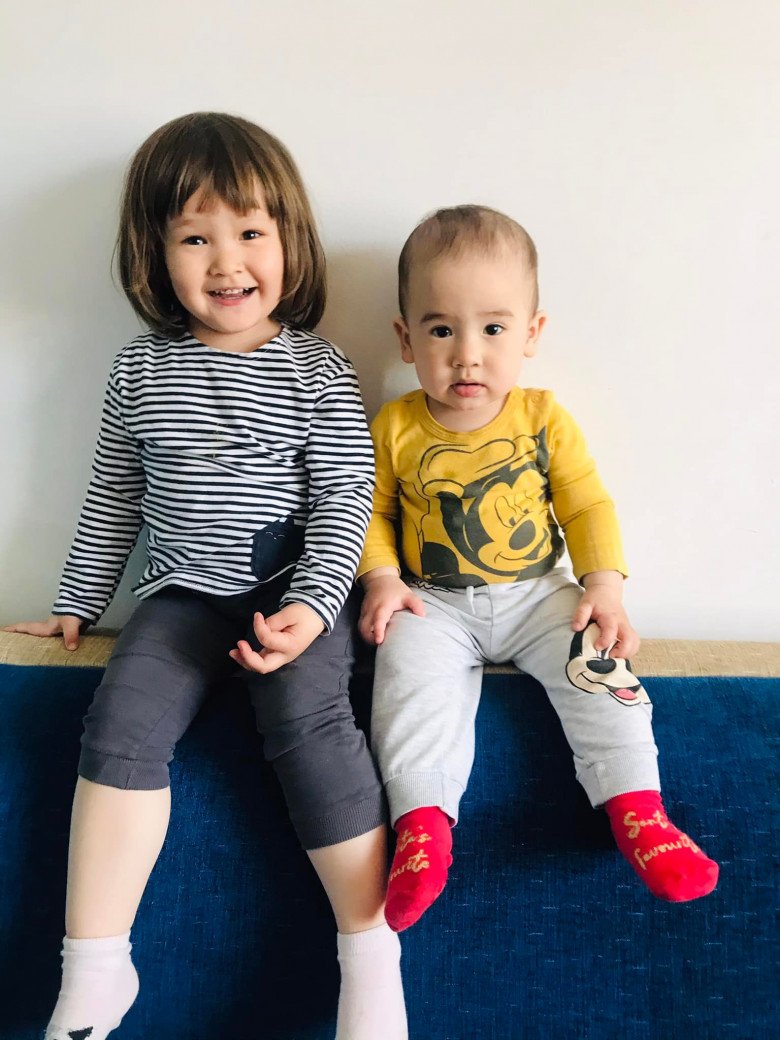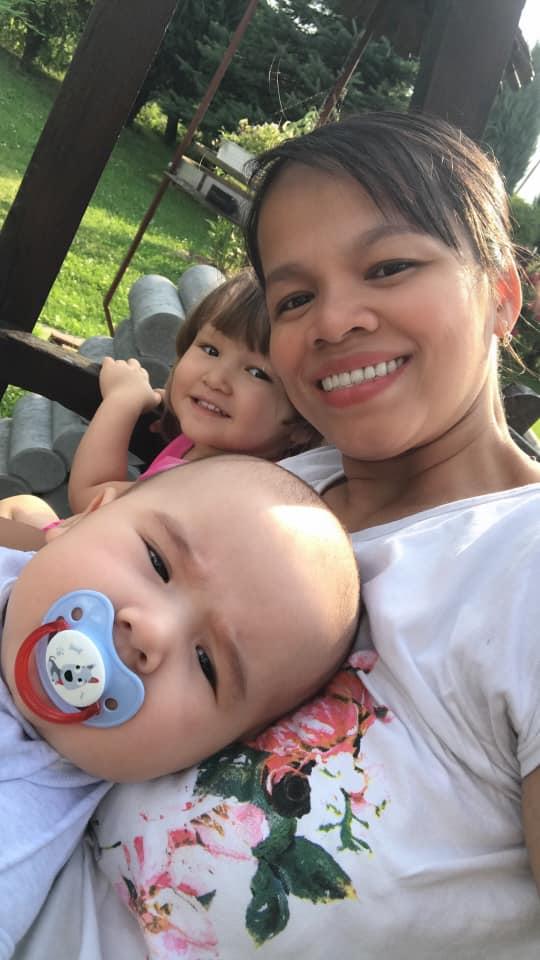 Han gave birth for the second time without having to worry about anything.
After giving birth, for the first month, Han was completely rested because her husband took care of everything. After 1 month of her husband's work, she took care of everything on her own, there were times when she was stressed, tired, sometimes sad, sometimes crying, but then she had to be strong every time she looked at her husband and children as motivation.
After 2 pregnancies, Han's belly has more stretch marks. Sometimes she feels self-deprecating, but her husband always tells them that she is always beautiful. He even kisses the incision and says "Thank you very much". Currently, although she stays at home to take care of her children, she is satisfied with her current life, has a husband who loves Vietnamese food and helps her with all the household chores. In the future, she and her husband will open a small restaurant to promote Vietnamese food to Polish diners.
You are reading the article
Polish husband returned home after getting married, Dong Thap's mother was pregnant and gave birth alone

at
Blogtuan.info
– Source:
Eva.vn
– Read the original article
here