Giải trí
The audience's unexpected reaction when Huong Giang disappeared in season 4, the giants of District 7 appeared
WATCH VIDEO: Revealing Who Is That Person Advisor Season 4.
Recently, the program producer Who is that officially revealed season 4. The video in which the MC and mentors were revealed was also shared on the fanpage, attracting a large number of curious audiences. In which, the host of this season is still the familiar MC Tran Thanh.
In previous seasons, beside Tran Thanh was the main advisor Huong Giang. The two formed a duo that helped create the success of this hit dating show. However, when watching the season 4 video, the audience could not see Huong Giang's face at all! Netizens also discovered that the person who sat in the main mentoring seat of this season instead of Miss Transgender was supermodel Minh Tu.
Tran Thanh continues to be MC this season.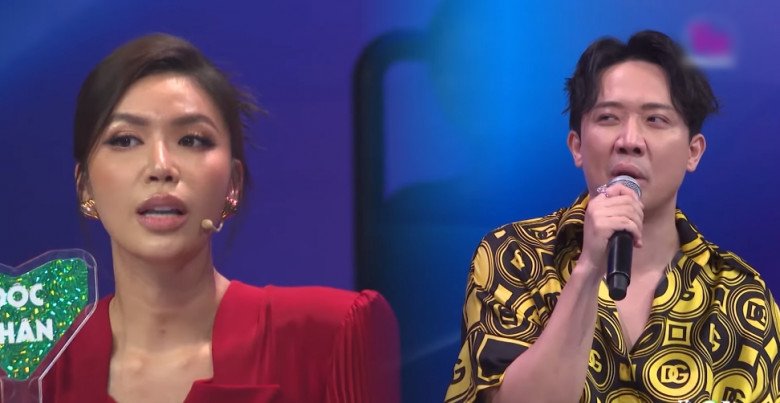 Not Huong Giang, male MC accompanies Minh Tu.
Before this change, below the comments, most of the comments mainly mentioned Huong Giang. Although before that, Huong Giang had suffered "storms", was even boycotted on television, was called "the moral queen", but now that she is absent from this gameshow, fans show regret, even Many viewers don't even want to see it.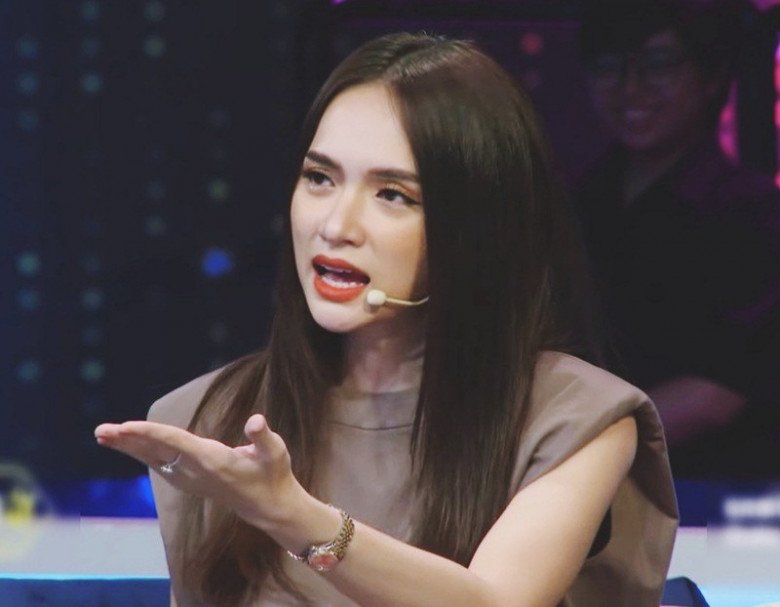 Huong Giang was absent from the show.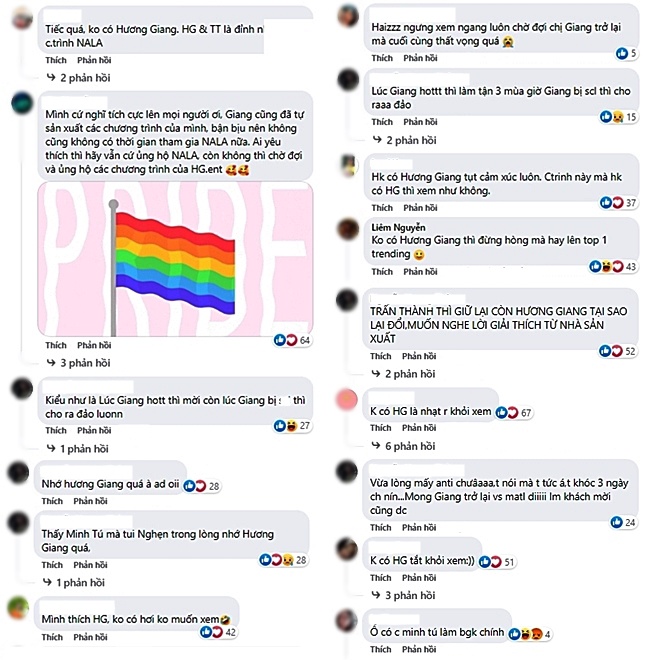 And netizens' reactions.
"Unfortunately, there is no Huong Giang. Huong Giang and Tran Thanh are the best of Who is He", "Seeing Minh Tu makes me miss Huong Giang so much", "If I don't have Huong Giang, I can't watch" , "I don't want to watch anymore", "Haizzz stopped watching it, waited for Giang to come back, but in the end was so disappointed", "This show would not be considered without Huong Giang", "Without Huong Giang then don't try to get to the Top 1 trending", "Can't Ms. Giang not be a consultant, can you invite Ms. Giang as a guest???"... is the comment of netizens.
Some people think that: "I keep thinking positively everyone, Giang has also produced her own programs, so busy that she doesn't have time to participate in Who Is That Person anymore. Whoever loves it, please still support me. Who is that person, if not, wait and support Huong Giang's programs", "Sister Giang is also doing a dating show, everyone, maybe hotter"…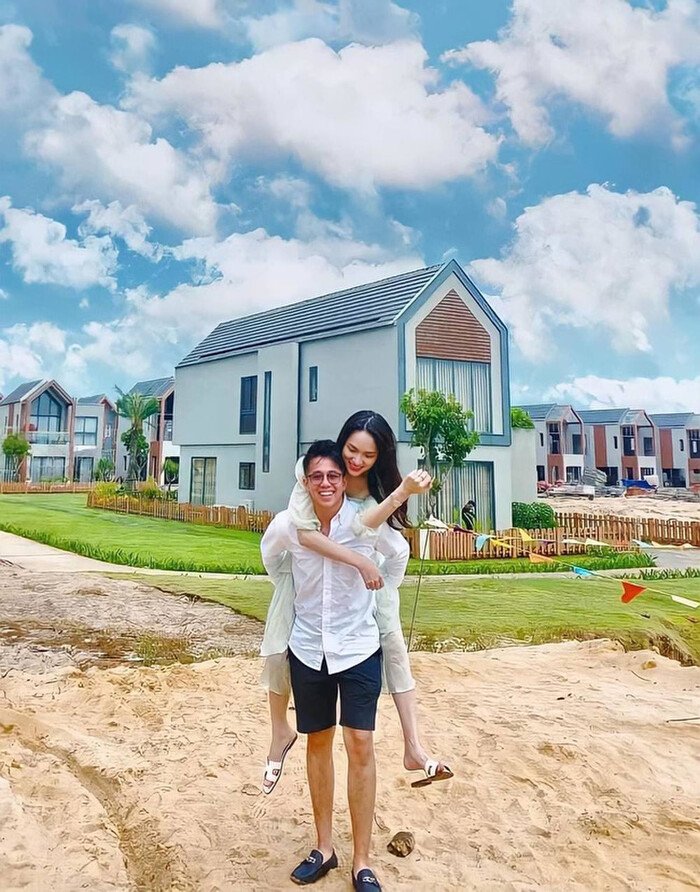 Huong Giang found her lover Matt Liu through a dating show.
Huong Giang found her current boyfriend – Singaporean CEO Matt Liu also thanks to the program Who is that among which she sat in the female lead seat. Up to now, the two are still happy and make the audience look forward to a "happing ending". Recently, she also returned to television when she produced the program herself Perfect gentleman.
As for the advisors this season, Minh Tu is expected to be an interesting factor when considered as one of the most "salty" beauties in the entertainment world. The hot supermodel is also known by fans with the funny name "Thuy Lieu" and often makes netizens laugh with funny videos on Tiktok.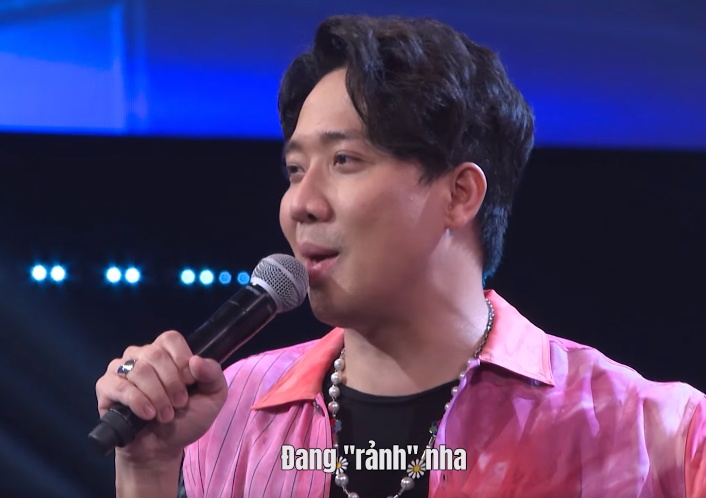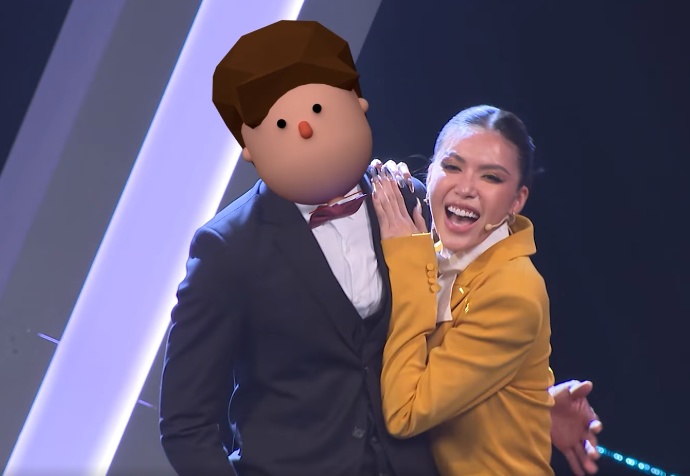 Minh Tu makes many people excited, but people still "remember" Huong Giang.
In addition, the guest advisor also had the appearance of a series of Vietnamese stars, including "the female giant of District 7" – singer Doan Di Bang. Voice Call my name in the night appeared on the mentorship chair with the same number as rapper Wowy. Recently, the two have a pretty close relationship.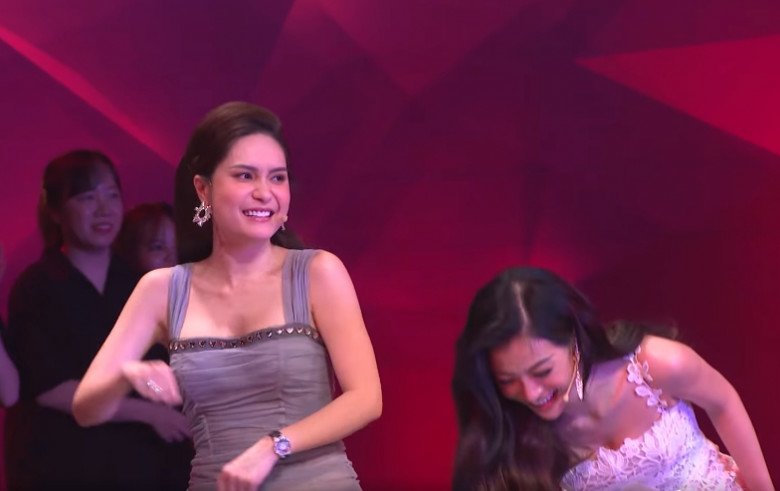 "The giants of District 7" Doan Di Bang appeared on the show.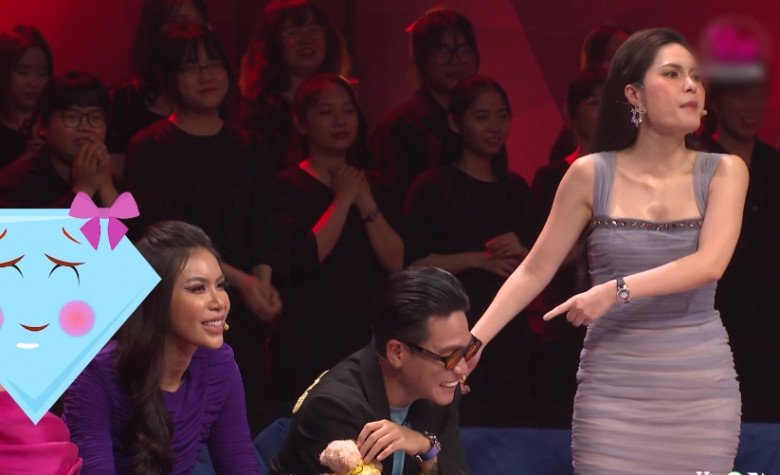 Mother of 3 on air with Wowy.
In addition, the audience also saw many other equally famous names such as Ly Nha Ky, Song Luan, singer Duc Phuc, Ngo Kien Huy, Gil Le, actors Lam Vy Da, Kha Nhu, BB Tran, Quang Trung. ..
Regarding the renewal of this season, the show will officially change the purple poll – Third Sex to LGBT. In addition, the stage will be invested with a completely new and more spectacular interface. With spectacular and unexpected changes, the program promises to bring the audience meaningful, inspirational and eye-catching stories by the extreme beauty coming from the position of the main players.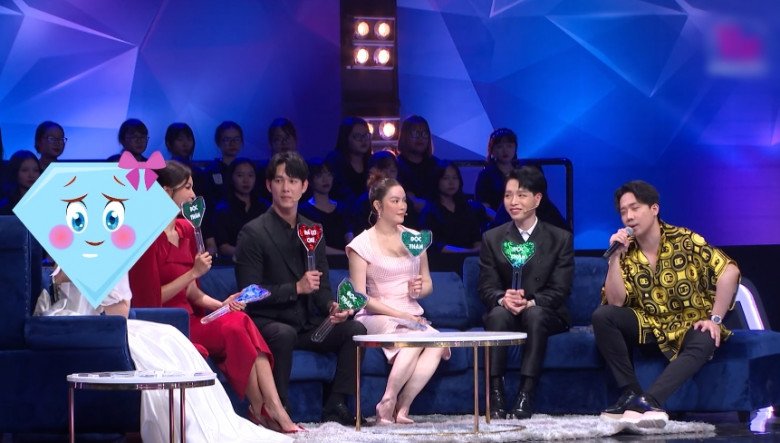 Ly Nha Ky, Song Luan, Duc Phuc sat at the same number.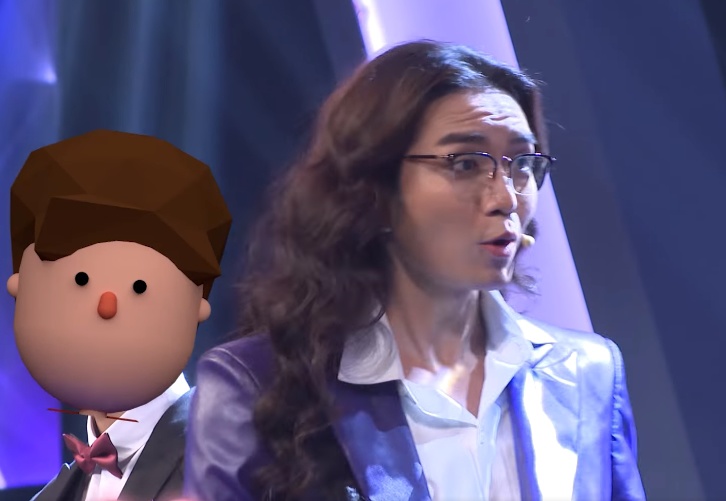 BB Tran shows the level of "fascinating boys".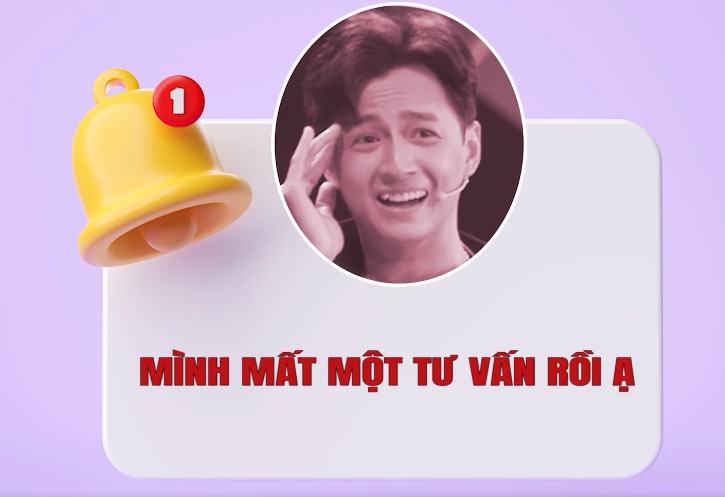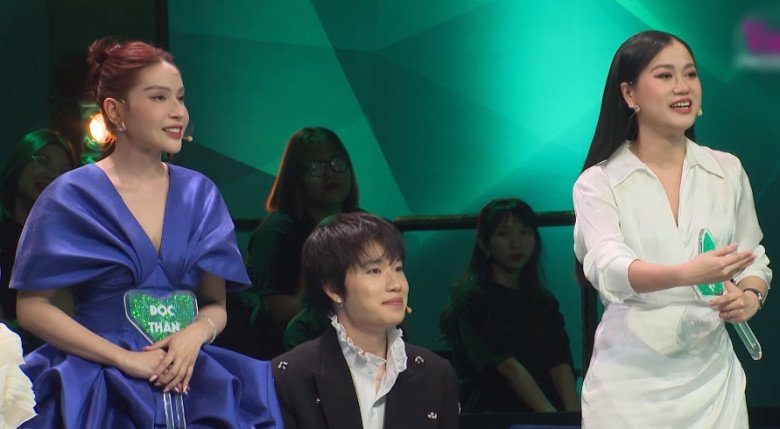 Ngo Kien Huy, Kha Nhu, Quang Trung, Lam Vy Da… also appeared in different numbers.
You are reading the article
The audience's unexpected reaction when Huong Giang disappeared in season 4, the giants of District 7 appeared

at
Blogtuan.info
– Source:
Eva.vn
– Read the original article
here