Life Style
Xã Hội
The case of 2 girls being abused by their stepfather in Hanoi: Grandfather speaks out
Regarding the case 2 children suspected of being abused by their stepfather in Hanoion May 10, we met Mr. NQ (grandfather of 2 children, in Hai Ba Trung district) to find out information.
At the same time, the grandchildren's grandparents are also present here to discuss and wish the maternal side to join hands to help bring the two granddaughters out of the situation of living with their stepfather – which both sides think will negatively affect the lives of two children.
Grandfather sheds tears when talking about his daughter, I hope they can stay with grandparents
Sharing with us, Mr. Q was very sad, he said that his family himself did not want his two grandchildren to live with his stepfather.
"No matter how good you are, you are not born by this man, as a man, we all understand." Mr. Q said. Every time his daughter took her two grandchildren to her parents' house, he told them to be good.
"There are grandparents here, I tell everyone to understand, I also advise my daughter a lot, grandparents are very conditional, very loving and care for their grandchildren and also want to take care of them, why not children? I want to. But, I can only advise, only when it gives birth, it has the right to decide. Every time I talk about my grandchildren, I cry." Mr. Q is sad.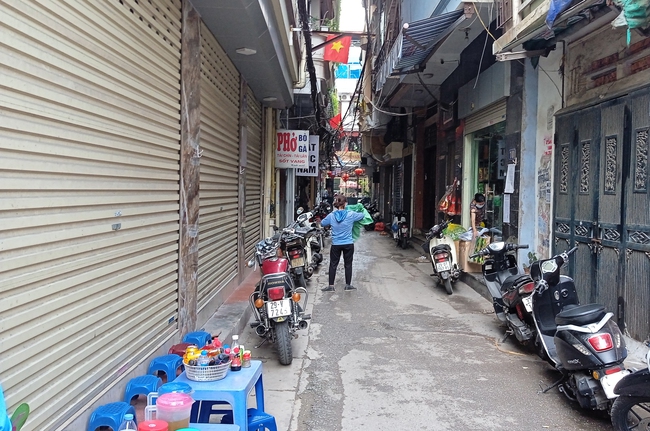 But Mr. Q also reassured the family that: "Grandparents can rest assured, my grandson, but it's his bloodline, I'm sure the grandchildren can never give up, later they will understand when they grow up. My wife and I have always taught them how to do so. position", Mr. Q was in tears, expressing regret that his obedient son-in-law had gone forever at such a young age.
What did the mother say?
Regarding the petition for help of husband and wife Mr. Doan Trong Sang (SN 1959) and Mrs. Nguyen Thi Hong (SN 1965, in Huu Hoa commune, Thanh Tri district, Hanoi) because they were worried about the health of their two grandchildren, Mr. Sang and Mrs. Hong do not want the children to live with their stepfather, but to be taken care of, or the children to return to their grandparents' house.
After the press published it, NA (the mother of two children) sent a letter to the editorial office, the content of which the young mother completely denied the opinions of her husband's parents.
Accordingly, Ms. NA admitted that her daughter was abused by her stepfather, this behavior was involved by the law and handled.
However, about signing the "Voluntary letter of handing over the child to grandparents for surrogate care", Ms. NA said this is a reluctant job.
Because at that time, her husband (stepfather) was being investigated for abusing two children, if he did not do the above, Mr. Sang and Mrs. Hong would not agree to exempt this man from criminal prosecution. .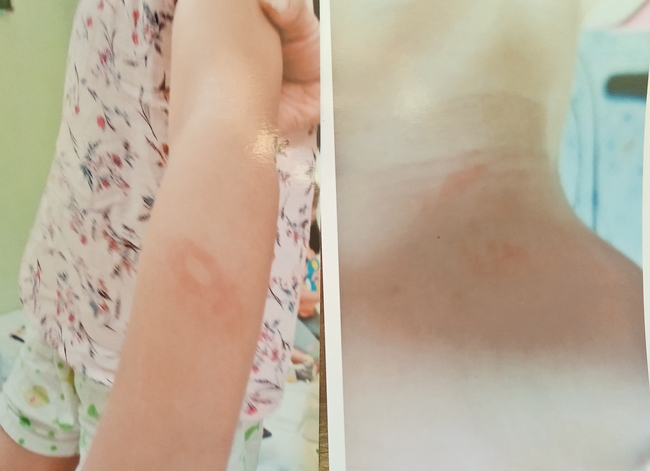 In addition, Ms. NA also protested that her grandparents would not allow her two children to see their mother, and every time she visited, she was prevented.
As for having to let her two children drop out of school, Ms. NA said, because the children are very psychologically affected, they are afraid that their grandparents will take them away.
According to Ms. NA currently, although the school has focused on studying, the children are facilitated by their teachers to study online, and their lessons are still exchanged with their mothers for convenience. This mother also denied preventing the grandparents from picking up the grandchildren, which the grandchildren did not want.
Ms. NA added that she is currently working with the authorities to complete the procedures to cancel the "Voluntary letter of giving up children to grandparents to take care of them", in order to have custody of the 2 children.
Putting aside the pain of losing a child, grandparents did everything possible to give their grandchildren the best conditions.
Responding to the above opinion of her daughter-in-law, Ms. Hong said that there was absolutely nothing to prevent Ms. NA from coming to see her children.
According to Ms. Hong, her son (NA's husband) 6 times surgery because of serious illness but did not survive. Before the 100th anniversary of her husband's death, Ms. NA asked her husband's parents to take her 2 young children to live with her mother to ease her grief.
However, less than the year of her husband's death anniversary, Ms. NA publicized her relationship with another man and asked for permission from Mr. and Mrs. Hong to get married.
"I advise my daughter-in-law, if the first anniversary of the year is not enough, I try to wait until the next day for neighbors to evaluate. But NA sister insists on asking my parents to ask for my son's death certificate, I had to go to work. After that, the two of us went back to live in an apartment, and my husband and I thought, well, we'll get married anyway, so we didn't say anything more.
Because we want the children to be good, my wife and I have to "flatter" the children's stepfather, my wife and I visit the apartment they rented, the house is empty. Also want the children to be full, I buy air conditioners for the rooms. All necessary supplies are available.
Then he and his wife called for a new air conditioner to buy electricity, I called a mechanic to replace it with a better one, also bought a TV, next time I saw my son bring it back to my grandmother's room, I bought another one. In addition, each month he and his wife provide 10 million dong to support two children. Ms. Hong shared. Although at that time, she and her husband were not too rich, they still borrowed to take care of their daughter-in-law and grandchildren.
However, during a visit and pick up the children, Mrs. Hong and her husband discovered that the children had injuries. When asked, one of the children said that their stepfather beat them. Soon after, the family held a meeting between the parties and reported it to the authorities.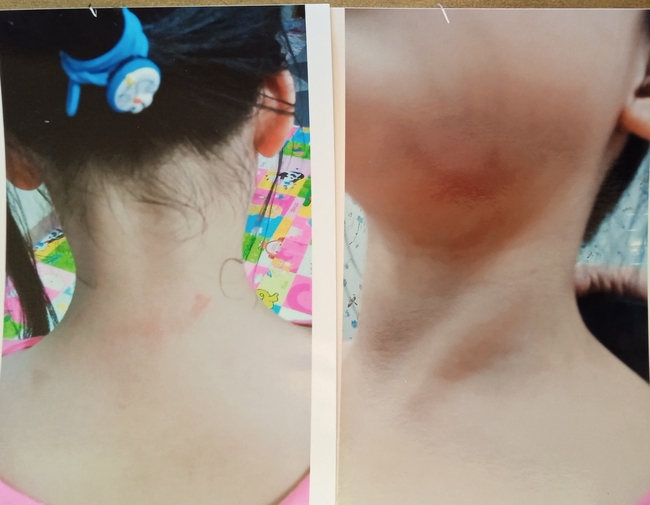 Before that, Mr. Sang and Mrs. Hong had filed a petition for help, the content said, during the Covid-19 period a few months ago while staying with grandparents, their mother picked them up to stay with their uncle.
In 2011, Mr. D.MN (the son of Mrs. Hong and Mrs. Hong) married Ms. NA and then gave birth to 2 children, grandson HA (SN 2012) and grandchild TN (SN 2014).
In 2018, Mr. N. passed away due to a serious illness.
After nearly a year of their son's death, Ms. NA publicized her relationship with Mr. T (Hai Ba Trung district, Hanoi) and lived together and got married before her husband's death anniversary.
Also at this time, Ms. NA brought her 2 young children to live with Mr. T. Both children were too young at this time.
On December 28, 2020, Mrs. Hong and her husband visited 2 grandchildren and discovered that HA had many bruises on her side from being beaten. When asked by Mrs. Hong and her husband, she said that because she didn't pick up the bowl to eat while eating, she left the bowl on the table and used a spoon to eat it, so Mr. T. hit him.
Next, on April 9, 2021, Mrs. Hong and her husband took the children to their house to play, when TN said that on the night of April 8, he was strangled by his mother's lover, slapped on the cheek, hit his head on the floor, and locked him in. The dark room hurt and scared me. At that time, my mother was also present but could not stop it.
After the family meeting, Mrs. Hong and her husband brought TN to report the whole incident to the Minh Khai ward police. At the same time, I took N. to Thanh Nhan Hospital for examination. As a result of the examination, the child was diagnosed with "monitoring for traumatic brain injury". (Details see here).
To ensure the safety of life and health for her 2 children, Ms. NA voluntarily handed over 2 children to her paternal grandparents, Mr. Sang – Mrs. Hong.
Respite care delivery record 2 children HA and TN was established at Huu Hoa Commune People's Committee. The time of respite care is from June 15, 2021 until the two children become adults.
https://afamily.vn/vu-2-be-gai-nghi-bi-cha-duong-bao-hanh-o-ha-noi-ong-ngoa-roi-nuoc-mat-khi-nhac-toi- con-gai-mong-2-chau-duoc-ba-noi-cham-soc-20220511172407888.chn
You are reading the article
The case of 2 girls being abused by their stepfather in Hanoi: Grandfather speaks out

at
Blogtuan.info
– Source:
Afamily.vn
– Read the original article
here