Not long ago, a parent asked a question on social media that:
"My monthly salary is around 10 million, my wife wants to send her children to a kindergarten with the tuition fee of 7-8 million a month, she said that sending her children to study in such a high-class environment will connect be with many people in the upper class, your future will surely be bright, Connected round Does it really matter?".
According to this parent, his monthly salary is not too high, it's enough to live comfortably, but in terms of going to school, he thinks finding a school that is suitable for the economy is enough. .
But the wife insists on sending her children to expensive schools, the economic burden will certainly be huge.
Wife feels that: in today's society, connecting and contacting someone is very important, just put your children in high-class environments, in the future there will be many relationships and resources.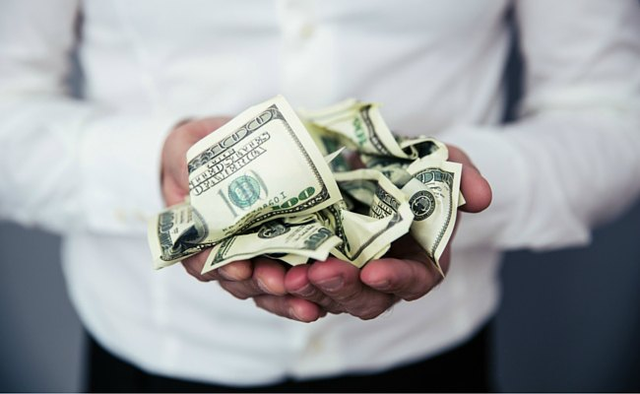 This parent's share received a lot of feedback from netizens:
"Forgive me to be blunt, it doesn't matter who you know, it's important that you have the qualities to be in the same class as them."
"Someone's children go abroad on summer vacation to attend summer camps, otherwise tutors will be tutored for one-on-one, what are your children doing at that time?".
"Use personal experience to tell you, it's okay to associate with anyone, if you don't get to the level to be in the same class with them, in the end, that relationship will only be called social Just communicating, if you want to go through this type of relationship to expand your career and improve your life, it won't last long."
Most of the answers share the same opinion:
Connecting, creating relationships with someone is very important, but this is not something that can be forced out.
It is entirely possible to enter a certain class, but first you must make clear the most crucial of these relationships – the principle of equivalence.
If you want to enter a certain class, want to associate with a certain group of people, not only can you join a group with money, but also see if your vision and thoughts are similar to theirs. no, either you have distinct resources that they don't have that can be traded.
If you yourself don't have any value that the other person can exploit, then you simply know the person, but in reality, you are still outside that circle.
Only when the capacity is equivalent, you can get the corresponding resources and value back.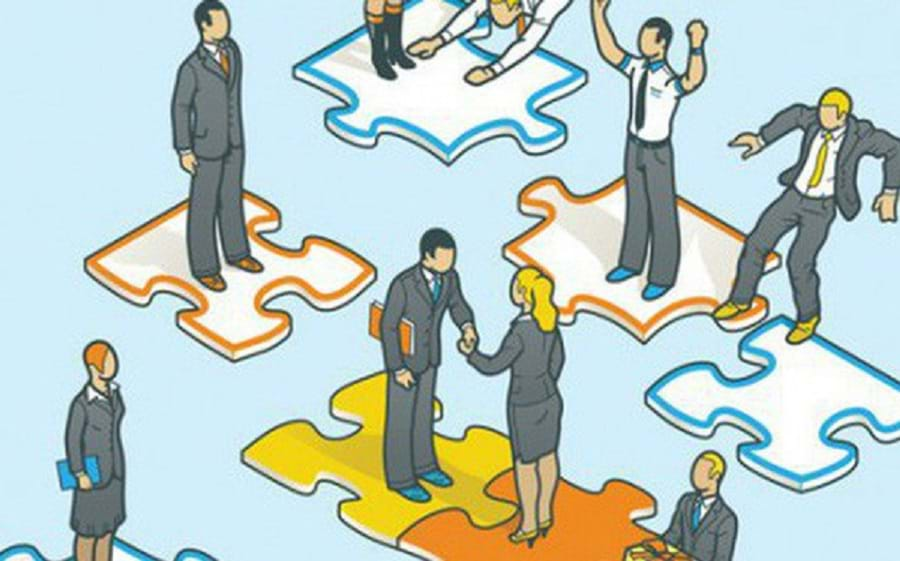 There is a concept called "loops of interest and circles of influence".
Circles of influence are things you can control, circles of interest are things you cannot control.
Only when you do well in the "circle of influence" things can you lay the foundation for later career growth, or achieve success in the near future.
So, when you meet a more "advanced" group, do you want to find a way to "integrate"?
We probably all know that relationships, sometimes, can really help us get through a rough patch at some point.
Many people after going to work attend MBA training courses, because there, they have the opportunity to meet qualified and professional people.
The students of the MBA classes actually have many key people in the industry, even business leaders.
Once you enter this circle, you will gain more relationships, opportunities, and resources.
In today's society, the things that an individual can accomplish independently are often limited.
A person who wants to accomplish a larger goal needs help from others.
"Three trees together" can help you get further, especially when those "three trees" are all large and sturdy trees.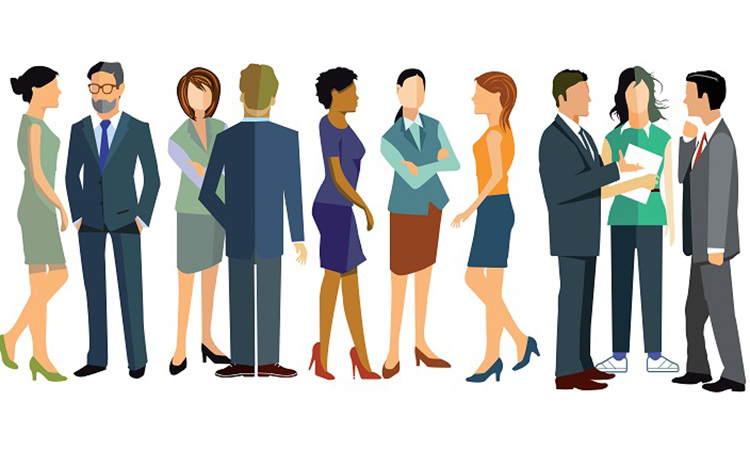 Earlier, China's new rich list was announced.
Zhang Zetian, 27 years old, (who is widely known as "Milk Tea hotgirl" in China) became the youngest billionaire on the list and also the only female character of the 9X generation.
After marrying Liu Qiangdong (China's e-commerce billionaire, co-founder of e-commerce site JD.com, he is one of the top leaders in the e-commerce industry. in China), Zhang Zetian's social circle has expanded significantly, she also has more top resources than before.
Of course, relying on her husband to get to know many higher classes is true, but that girl, after entering another class, always tries hard to learn knowledge about investment, management, Up to now, she has invested in more than 10 different companies.
Building capacity and expanding circles has given Zhang Zetian the opportunity to dine with Bill Gates and other famous businessmen, and socializing with these top figures also gives her the opportunity to dine. outstanding development.
Perhaps someone will ask: If Zhang Zetian is not married to Luu Cuong Dong, will she have the opportunity to have lunch with Bill Gates?
Of course it will be a little more difficult.
But if she herself is not valuable, then no one can "raise" her no matter who she marries.
Zhang Zetian's current achievements all come from his constant efforts to develop himself after entering a higher class.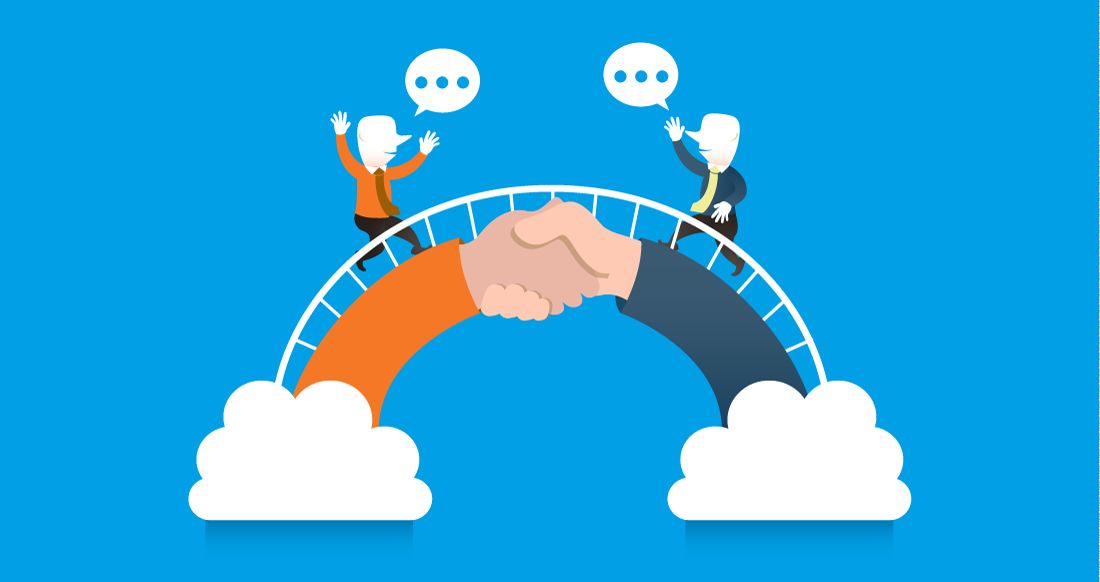 Back to the original problem.
I want to put you in a better, higher education environment, this is understandable, being with a group of people with a good social background can indeed bring many benefits, but the most important thing , is always the "self-worth" of each person.
It's easy to get in, but whether it can stay is a question mark.
Author Keith Ferrazzi in his book "Never eat alone" once told about his own experience.
Just a child in a working family, despite being accepted to Harvard Business School through his own efforts, Keith still suddenly realized that his classmates around him were dozens of times better than him.
Some people analyzed the reports in the top companies on Wall Street, some were important members of the local syndicate, only he was a poor student who got into the school.
But he is not discouraged by this, but also believes that these people are God's gift to him.
In school, besides trying to improve himself, Keith also actively communicates with others, sincerely helps others, establishes strong relationships with many people, and never forgets to maintain relationships. that relationship.
He believes that a good social relationship is "reciprocal", if you help others, others will reciprocate you.
A mature and stable relationship needs to be maintained continuously, in order to gain the trust and help of others, you also need to create the foundation little by little.
Circles are a win-win for all, if others provide value, and you just want to step in and get benefits, then no.
Who to play with, who to know is important, but the most important thing is still yourself.
I myself have no strength, no value, even if I enter a certain elite group, it is also difficult to stay for a long time.
The essence of circles is to make yourself successful, to make others successful.
You are reading the article
The more you go to a luxury school, the brighter your future will be?

at
Blogtuan.info
– Source:
Kenh14.Vn
– Read the original article
here